We never really like to mention it to our friends or colleagues, but our hair is the one that has to bear the most damage caused by our stressful lifestyle. Trying numerous ways of washing, drying, and taking care of our hair to make it look more robust and thicker can be a tedious task. Olaplex's trusted hair care products claim to be an all-in-one package you might be looking for. To make your job simpler, here is a detailed overview of Olaplex Reviews.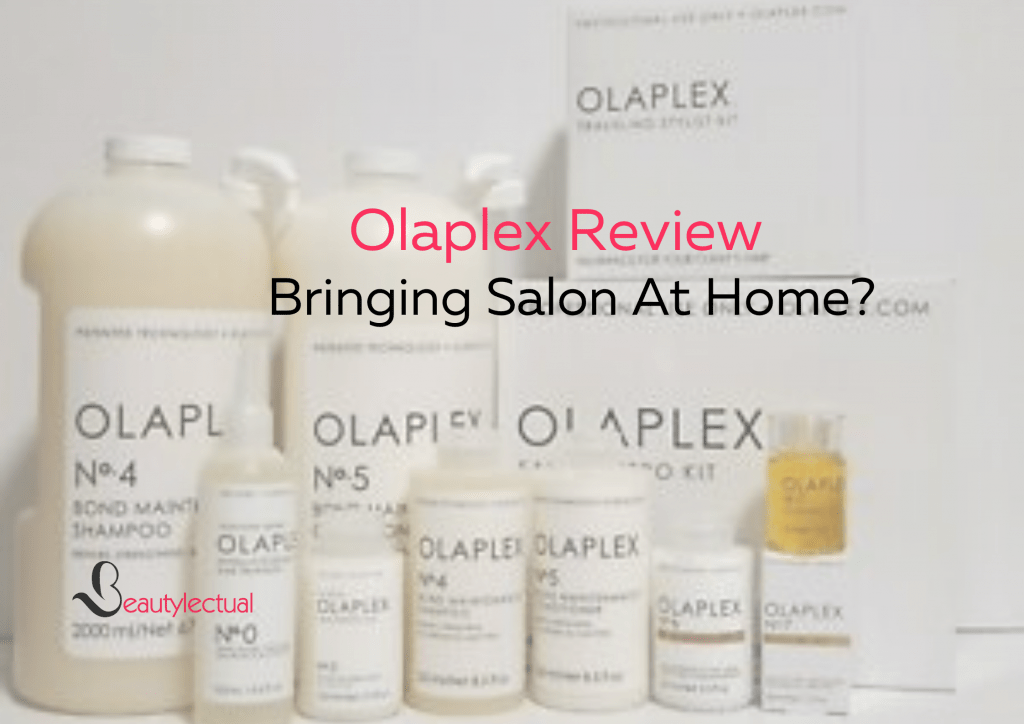 It is rightly said by Ademola Mandella, "Our hair is a statement of style, an affirmation of beauty and an expression of self-love." With deadlines to meet and dates to be on, we often neglect the way we treat our hair. Opalex's seven-step treatment seems to assure its users guaranteed results with its vast range of hair care ranging from bond multiplier to moisture mask. But does it stand out? Is it all true? Let's find out.
See Also: Hairprin Reviews 2021 | Myth Or Miraculous Solution?
Olaplex Reviews | The Ultimate Hair Transformer?
Olaplex, a well-known name among famous hairstylists and spa-goers worldwide, was developed by beauty industry experts Darcy and Dean Christal in 2014 with a technology that repairs and protects hair from damage. The brand claims to restore broken bonds of di-sulfide and is suited best for your hair's overall repair. With phytantriol and propylene glycol, it moisturizes your hair and controls its viscosity.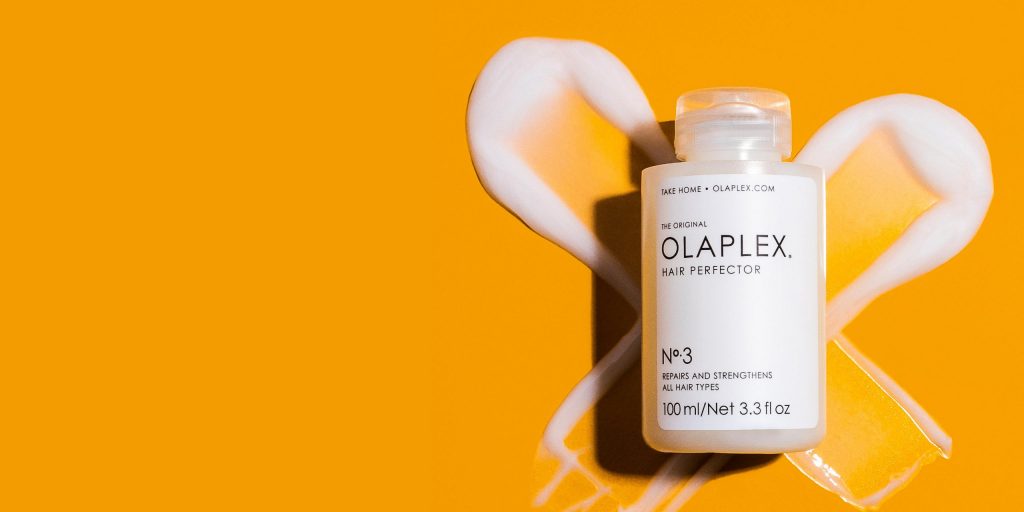 Olaplex range mainly involves nine products. Two of them are in-salon products, primarily suitable for people who often undergo hair treatment and want to keep their hair from unnecessary breakage. Being a bond multiplier, Olaplex claims to restore compromised hair and give you the ultimate breakage insurance.
Olaplex: The 7 steps
The wide range of Olaplex products includes Bond Multiplier, Perfector, Builder along with a Hair Perfector, Bond Maintenance, Conditioner, Smoother, Bonding oil, and lastly, its Bond Intense Moisture Mask. Below is the detailed significance of each of these steps.
Olaplex No.1 and Olaplex No.2 Reviews
The Bond multiplier and Bond Perfector are the first in-salon step towards rebuilding your hair and marks the beginning of your hair repair journey. Salon experts say that Olaplex No.1 Bond Multiplier can be used with bleaches and dyes of different shades. It contains bis-aminopropyl diglycol dimaleate, which helps keep your hair in the best condition. Olaplex No.2 Bond Perfector continues to strengthen and polish your hair, rebuilding the remaining strands, thereby making your hair healthier, followed by a conditioning mask.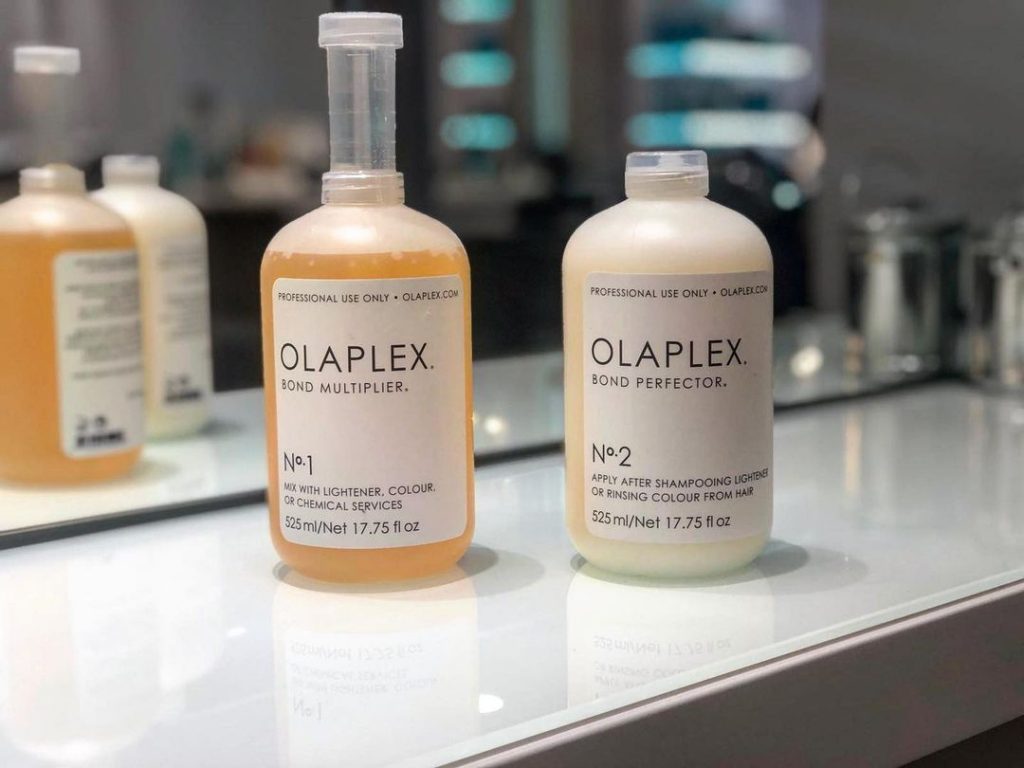 Perks: 
Repairs hair from everyday wear and tear

Works as a stand-alone professional treatment
Cons:
Time-consuming application

Expensive
Olaplex No. 0 Reviews
Olaplex No. 0 Intensive Bond Builder is the latest addition to the Olaplex hair care regime. It has been recently added as a float coat to Olaplex No. 3 and comes with some of the highest at-home technology to prepare your hair for a complete repair. Olaplex recommends you not to miss No. 0 Intensive Bond Builder, as it contains Phenoxyethanol adding stability, safety, and shelf life to the product.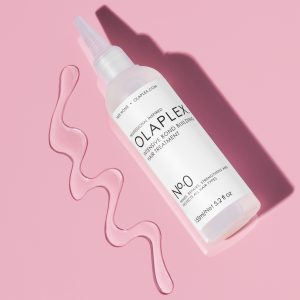 Perks: 
Comes in easy travel size packs

Primes hair for deeper repair
Cons: 
Expensive

Petite quantity compared to the high prize
Olaplex No.3 Reviews
Olaplex No.3 is a Hair Perfector and is designed to be used as an at-home hair treatment. It is claimed to replenish broken hair bonds miraculously. It bridges the gap between a salon and home styling and allows you to preserve the balance between coloring your hair a crazy shade and maintaining quality.
Its ingredients include Cetearyl and Cetyl Alcohol, Phenoxyethanol, Glycerin, Hydroxyethyl Ethylcellulose, and various others, which help reduce hair breakage and improve its look, feel, and strength. The brand recommends using Olaplex No.3 once or twice a week before shampoo or conditioner for maximum benefits. It tends to make your hair smoother and also provides a good scent. Olaplex No.3 makes your hair manageable at home but also tries to give your hair a salon finish and works very well on hair extensions and dry hair too.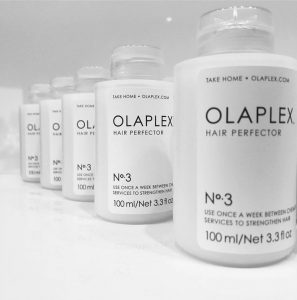 Perks:
Strengthens hair on a molecular level.

Replenishes hair's mechanical abuse, heat abuse and chemicals.

Easy to apply

Not tested on animals.

Nut-free, vegan & free from oils, gluten, and silicones.
Olaplex Hair Perfector No 3 Repairing Treatment, 3.3 Fl Oz (Pack of 1)
Repairs damaged and compromised hair, strengthens and protects hair structure, restores healthy appearance and texture
Apply a generous amount from roots to ends on unwashed towel-dried hair.
Comb through once and leave on for a minimum of 10 minutes or more. Rinse from hair, shampoo, and condition.Healthy hair
Cons: 
Longer processing time.

Not for daily purpose

Expensive
Olaplex No.4 and Olaplex No.5 Reviews
Olaplex 4 Bond Maintenance Shampoo is formulated by the brand hydrating and repairing your hair. Considered suitable for all hair types, Olaplex 4 cleanses your hair gently, imparts moisture, and provides manageability. It lathers your hair up without stripping away the color because of the coconut oil-derived surfactant present in it.
Olaplex No. 5 Bond Maintenance Conditioner is designed to hydrate your hair and restore repair while not adding extra weight. Olaplex professes No. 5 to be a daily strengthening conditioner for your hair. It should be left for about 3 minutes and then rinse off. With every wash, it aims to eliminate damaged frizzy hair, thereby making it shinier. However, it is not a deep moisturizing conditioner.
Perks:
Aids in making your hair robust

Keeps hair conditioned between different hair treatments 

Anti-frizz hair effect 
Cons: 
Olaplex No.6 Reviews
Olaplex No. 6 Bond Smoother is a leave-in smoothing cream, which is highly concentrated and helps in speeding up the blow-dry process. It is specifically formulated to prevent flyaways for up to 72 hours. Olaplex No. 6 promises to repair extreme damaged hair noticeably. It adds resilience and makes the hair softer, and adds a lustrous shine to them. The leave-in cream infused with coconut oil and vitamin E that tames frizzy hair while hydrating it simultaneously.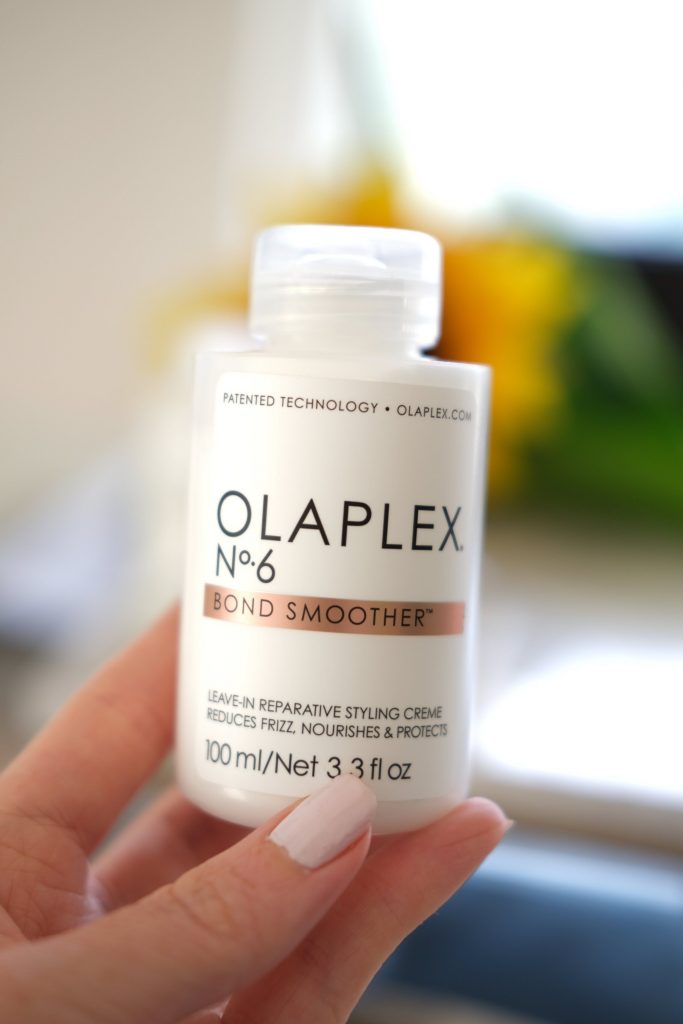 Olaplex No.6 can be called a reasonably rich cream, which works upto the mark on different hair types and doesn't weigh down on your hair. It provides strength to the hair that has become dry and weak from styling and coloring besides giving upto 72 hours of frizz-free hair. Although it might be a little expensive, it ensures good results too.
Perks:
Suitable for all hair types

Sulfate-free, phosphate-free, aldehydes, and DEA-free

Vegan and cruelty-free 

Balanced PH

Gluten-free
Cons: 
Processing time might be longer depending on your hair type

Cheaper alternatives available
Olaplex No.7 and Olaplex No.8 Reviews
Olaplex No. 7 Bonding Oil is potentially the first of its kind in the Olaplex family. It gives immense shine, smoothness and essentially increases color vibrancy. Suitable for all hair types alike, Olaplex 7 Bonding Oil is made up of Corn Oil, Beta-Carotene, Sunflower Seed Oil, and Moringa Oleifera Seed Oil, among others that also provide heat protection. A little quantity goes a long way. It is suitable for daily use.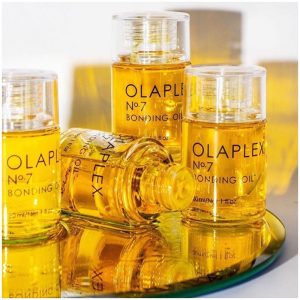 The last and newest edition of the Olaplex family is the Olaplex No. 8 Bond Intense Moisture Mask. Considered as a weekly treatment, the Olaplex Bond Intense Moisture Mask nourishes and boosts your hair from root to tip. It can be applied to clean, damp hair with the help of fingers and is most suitable for visibly damaged hair. It is free from paraben and gluten and, it provides immediate results. Customers using the whole Olaplex range prefer to call it 'the perfect icing on cake.'
Perks:
Speeds up drying time

Adds a lustrous shine

Increases color vibrancy 
Cons:
Not a leave-in product 

Cheaper alternatives available
Customer Insights |

Olaplex Reviews 
The much-talked-about Olaplex hair care range has been transformative for its users. Olaplex has helped strengthen the loose ends, lessen hair loss, and increase overall hair health compared to what it was before using Olaplex. From customers' experiences, it becomes safe to say that their damaged ends and unhealthy locks have seen a drastic difference. Olaplex provided them with healthier and shinier hair and also lessen hair fall.
Apart from a lot of colorists, many people from daily walks of life can't stop commenting on how beneficial Olaplex has been for their hair, especially Olaplex No.3.
Jemma Lin says, "My curls have got a best friend in the form of Olaplex No. 3. I have been using the range for quite a long time now and find the range quite beneficial for my locks. Feels my hair were never dry!"
Marcus Collin said, "I am a hair stylist and I always use Olaplex range for my clients' hair extensions. The extensions always stay shiny and healthy, allowing them to reuse the hair over a year."
Rose Edward commented, "My hair was lifeless before using Olaplex. I especially like the new edition No. 0 which gives the best results when used after No. 3. The only concern can be its price, otherwise the whole range is the  absolute best."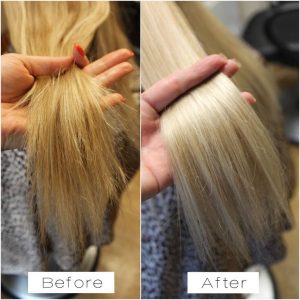 Melissa said, "I was afraid to use Olaplex after my delivery. But I was ready to go to any extent to better my dry knotty hair strands which have been quite a pain. Long story short- I got the results! My hair became smoother and glossy. However, the quantity is pretty less when compared to its price. Those who can easily afford it should surely try the Olaplex No. 3"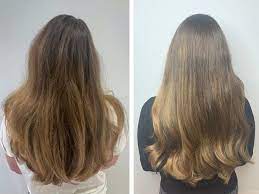 Given the numerous breakthroughs Olaplex assists your hair to go through, it also becomes crucial not to look only at the bright side.Olaplex doesn't damage your hair when used in proper proportions and at a given time interval. Still, stylists and regular people complain about the long processing time to get the desired results once they've used Olaplex for a longer duration.
While it is sulfate-free, gluten-free, and non-toxic, Olaplex might not be 100% fit for everyone. As seen on a few websites, people have complained about hair breakage at the roots and dryness of hair after using Olaplex. Thus, it does not cure your hair permanently.
Also read: Image Skincare VS SkinCeuticals | Better Pick for You?
FAQs | Olaplex Reviews
Who is Olaplex for?
As the brand claims, Olaplex is suitable for people with all hair types- whether it is treated, virgin, or anything in between. Its customers have said that the products help prevent further damage and make your hair frizz-free, smooth and shiny.
Can Olaplex 3 be used by people who have not treated their hair at the salon?
Since the active ingredients for all the Olaplex products are the same, it can be used on hair that has not undergone treatment fearlessly because the product's primary function is to repair broken hair bonds.
Is Olaplex 6 a thermal protectant?
Although it has heat protection properties, it is advisable to use another protectant alongside Olaplex 6 when using heat styling tools on your hair.
How to apply Olaplex No. 3?
Approximately 1-3 teaspoons of the product are to be applied on damp hair and left for a minimum of 10 minutes. It can also be applied overnight and washed in the morning to ensure your hair gets maximum benefits.
Cessation | Olaplex Reviews
With the summation of Olaplex Reviews and after looking at users' overall experience as mentioned on different websites they have purchased Olaplex from, it's safe to say that most people have had positive reviews. Olaplex has had a reasonably good impact on different hair types, as claimed by the brand's founders. Looking at the list of ingredients, benefits, and overall mixture of all 7 steps, Olaplex is worth a try. Also, Olpaplex has a fairly established return policy where they are willing to refund the entire price of purchase sans the shipment in case of dissatisfaction.
Many reviewers also complained about the price of the brands product stating that it does not fit the quantity provided. Some were dissatisfied with the time taken by the formulations to show their effect. But as an overall factor, Olaplex is loved by the majority. Hope our article helps you make a reasonable and effective decision. If there remain any other unanswered queries, feel free to comment them below.