With the increasing amount of hair problems and its varied nature, it is natural to find yourself spiraling over which brand to go for. Even after contemplation, it is plausible you are unable to choose what's best for you. In the battle of Olaplex VS Bondi Boost, being confused is expected. Both the brands claim to treat your hair worries in the best way possible, thus making it difficult for you to choose any one between them.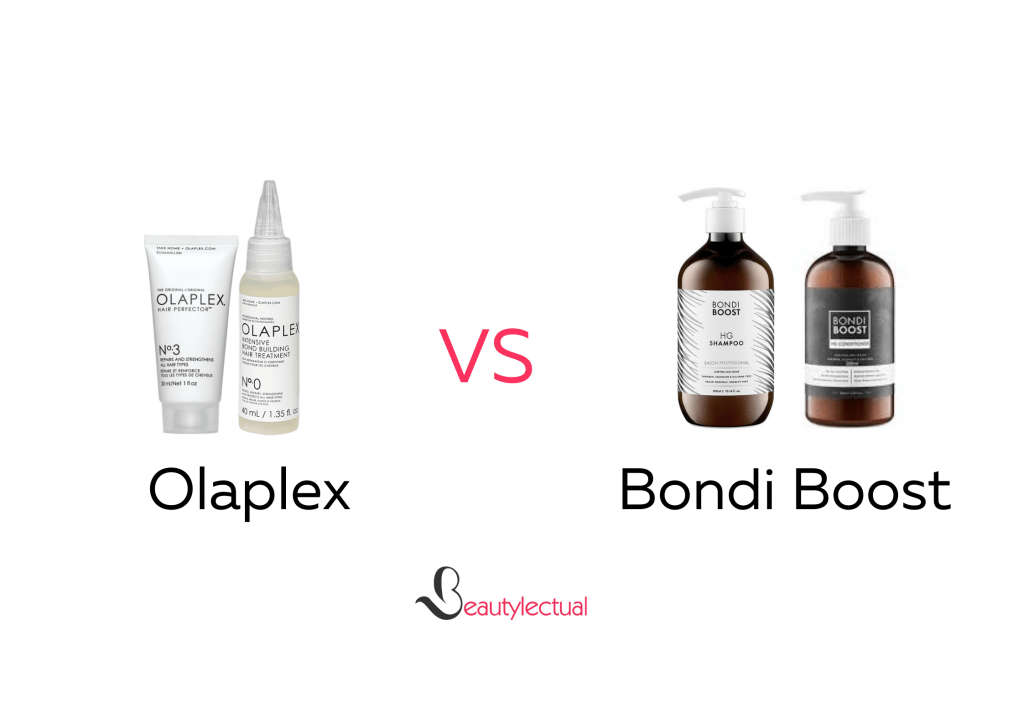 Finding ways to rejuvenate broken strands can be a tedious task, especially when surrounded by a pool of hair care products whose advertisements moan over hair woes. To determine what's best between Olaplex VS Bondi Boost, it is necessary to ponder their main distinctive aspects.
See Also: Face Reality Skincare Reviews | Hypothetical Or Practical?
Olaplex VS Bondi Boost | Deciding The Better Pick
Selecting between two brands when you are still indecisive becomes simpler by a complete comparative analysis of both. In this case, the luring factors for Olaplex and Bondi Boost are based on various criteria such as free coupons, exchange policies, budget, customer service.
Commercialized by a patent technology in California, free from industry beauty toxins, Olaplex started selling in 2014 and has been growing since. Made with bis-aminopropyl diglycol dimaleate, morinda citrifolia fruit powder, corn, sunflower seed oil, it prevents breakage of hair, degradation by bleach/color, tries to mend previous damage, makes the hair shinier and more robust.
Some Popular Olaplex Products:
Whereas newly Australian made, organic brand, Bondi Boost, launched digitally, on Instagram, in 2018, is considered to attract customers just by its scent and influencer marketing. Bondi Boost professes to use delicious ingredients like rosemary oil, peppermint essential oil mixed with coconut, and Jamaican black castor oil. Bondi Boost is rich in vitamin E & K, minerals, and proteins that foster healthy hair improvement, scalp health, and prevents hair fall.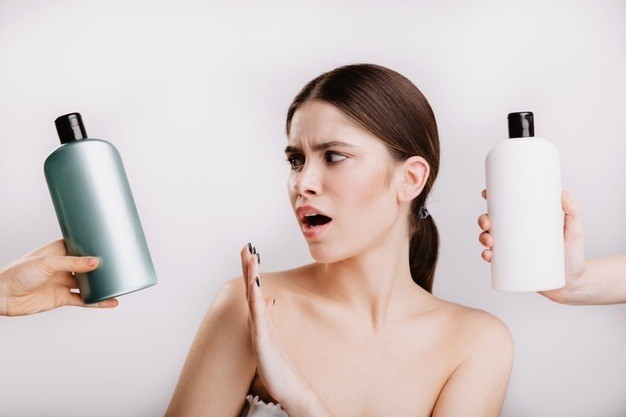 Olaplex VS Bondi Boost | List of Ingredients
What do Olaplex and Bondi Boost contain? How beneficial is it for hair? Which one will suit my hair type better? Are any of the ingredients used harmful? We have curated a list of active ingredients used in Olaplex and Bondi Boost to address these concerns, their usage, and the perks and drawbacks of both.
Olaplex Ingredients
Bis-aminopropyl Diglycol Dimaleate: Maleate ions on either end discovered to prevent breaking of disulfide bonds from bleaching and coloring agents used on your hair. It increases hair strength and provides quick results.
Aloe Barbadensis Leaf Juice: Apart from acting as a conditioning agent, it eradicates scalp problems, prevents excessive oil build-up, and moisturizes hair.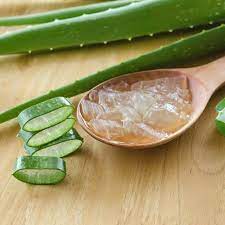 Sodium Benzoate & Phenoxyethanol: They are considered excellent alternatives for preservation to parabens. They work as antiviral, antibacterial, antifungal agents in Olaplex.
Propylene Glycol:Propylene Glycol works as a hydrating agent which absorbs and retains moisture in the hair, thereby reducing bacterial growth and making your hair softer and smoother. 
Bondi Boost Ingredients
Walnut Oil: Rich in Vitamins B1, B2 & B3, potassium, and copper, Walnut Oil contains all minerals that encourage and boost your hair, prevent scalp infections, and promote growth.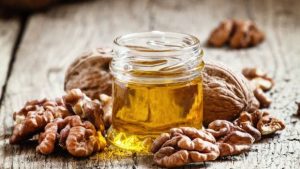 Coco-Glucoside: Coco-Glucoside helps to combine residue in the scalp and hair, to mix with cleansing solution and H20, giving clean, fresh strands, prevent frizz and make hair manageable.
Avocado Oil: Vitamins and minerals present in Avocado oil shut the cuticle cells, prevent hair from breaking, increase blood flow, and reduce hair loss.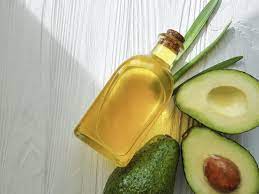 Sodium Methyl Cocoyl Taurate: This biodegradable ingredient is used as a non-irritant. It acts as a cleanser and blender of oil and water for your hair and possesses gentle foaming properties.  
Comparing the Perks & Drawbacks
Why Olaplex?
Usage of patent technology 

Greater brand recognition 

Offers gift cards and loyalty programs 

Safeguards hair from color damage 

Reverses damage generated by sun exposure 

Gives Google, Amazon, Shop Pay support 
Why Bondi Boost?
Gives more discounts, offers in comparison

Provides Apple pay, After Pay, Bread financing support

Captivating fragrance made with the use of a lot of essential oils

Made with ingredients that revitalize hair shaft
Olaplex Negatives:
Highly overpriced. Cheaper alternatives are available in the market

Some claims made by Olaplex might be exaggerated 

Since it is water-based, its effect slows down with time

Does not accept Apple, Bread financing support
Bondi Boost Negatives
Usage per bottle turns out to be much more than recommended 

Does not give Google, Amazon, Shop Pay support
How To Apply?
Olaplex is a long 7 step process, a three-part treatment, starting in the salon. It can be regarded as time-consuming at its best. Olaplex 1 is applied while bleaching or coloring or used as a standalone treatment. Olaplex 2 is applied after rinsing off bleach for about 20 minutes. Olaplex 3 is applied for 10-30 minutes, 1-3 teaspoons on damp hair. Olaplex 4 is used like a regular shampoo. Olaplex 5 is applied from root to tip to smoothen hair. Olaplex 6 & 7 can be used as a smoothing cream.
Instead, Bondi Boost has a straightforward application procedure. It can be applied on dry or wet hair three times a week by usually massaging a small amount into damp hair, lather, and finally rinse.
Cessation | Olaplex VS Bondi Boost
To conclude the battle of Olaplex VS Bondi Boost,  Olaplex might be a better choice for someone who spends a good amount on hair and thinks that their hair requires profound damage control. However, Olaplex is more time-consuming than Bondi Boost, which is a much quicker hair treatment and offers security features and policies. But if you are someone who trusts the brand from its reputation, Olaplex is the better choice.
A lot of physical factors also collectively determine the quality of your mane. In such a condition, a hair care product can only be of complete assurance when you keep the other aspects of your body healthy. We hope we help you make a sensible purchase decision which also gives you effective results. If any other further queries are left to be quenched, do write them below in the comment section. We will get back to you shortly.