When we slather on liberal amounts of a product on our face in the hopes of miraculous results, there's one question we must ask ourselves. Do I have enough information about this to let it sit on my face with complete trust? There's only one solution- a tested review-when it is a neck-to-neck situation between two brands. Perricone MD and Skinceuticals are two major skincare products manufactured with global occupancies and an array of products. In this Perricone MD VS Skinceuticals review, we will help you find the brand that stands tall to the claims.
As consumers, we often assume that we're making a conscious choice when buying products from a certain beauty brand. Both Perricone MD, as well as SkinCeuticals claim to solve your skin's troubles in a single stroke. Although they seem to be similar in many ways, they have their own set of variations. Those lie in the way the companies function and how they deliver their products. With properly-researched material in your favor, you can make much better decisions. So no more cloud of confusion and dismay!
Also read: Nulastin VS RevitaLash 2021 | Better Pick for You?
Perricone MD VS Skinceuticals | Which One's The Best Choice?
Our skin has nerves connected to muscles instead of the brain, sending signals to react more quickly to certain sensations. Moreover, it renews itself every 28 days, and that indicates changes in our overall health. Any negligence to your skin could mean hurting your overall wellness. Hence, we recommend you to use the services of skincare lines to keep it in check. While Skinceuticals offers products that have science-backed ingredients and cutting-edge technology, Perricone MD steps up and offers dietary supplements as well. The two skincare lines are too close to call when it comes to quality.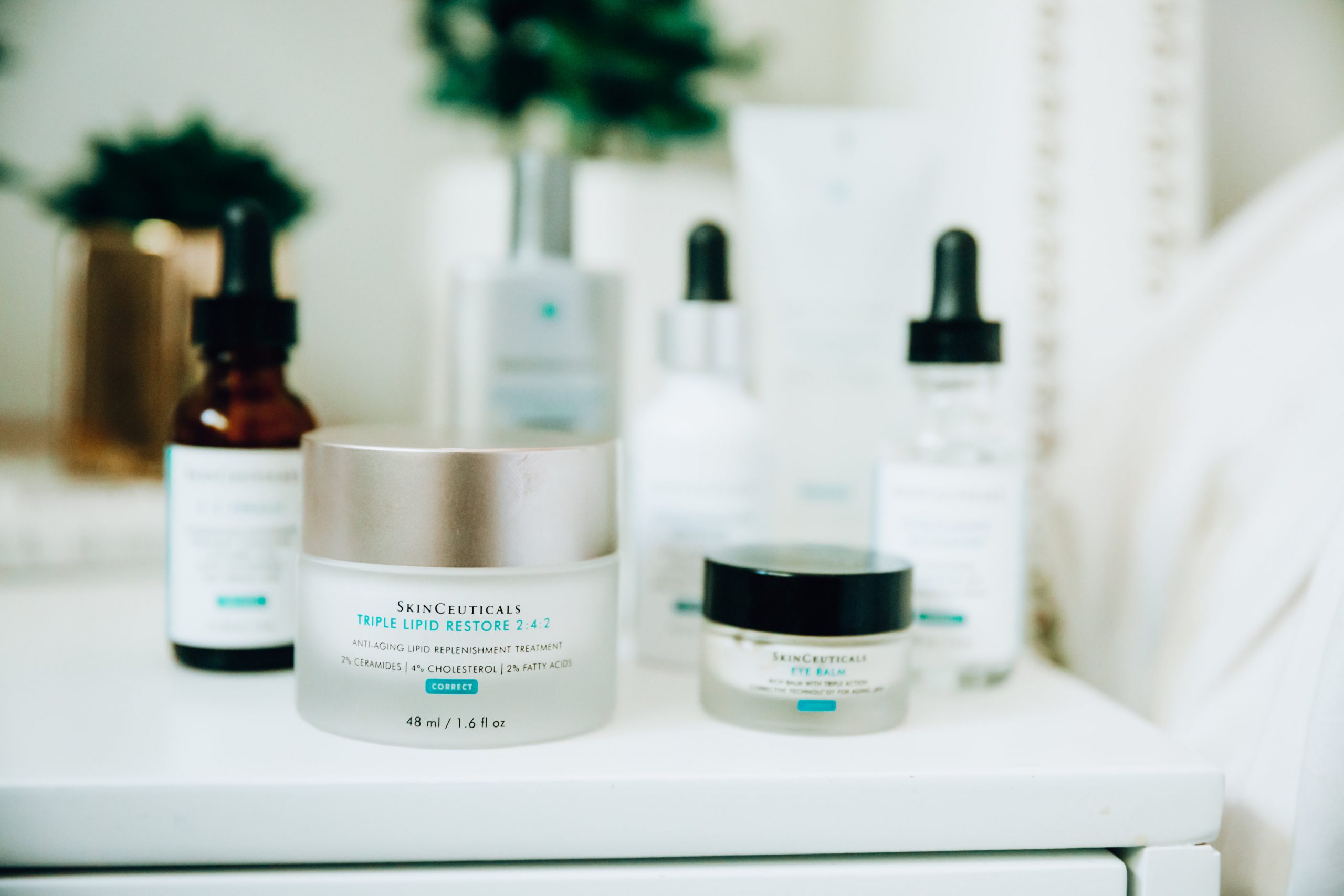 On the one hand, Skinceuticals uses clinical research of botanical ingredients and consumer education to customize its products. On the other hand, however, Perricone MD believes in wellness on the inside as necessary as on the outside. It supplies dietary pills as well to cure your skin from within your body. However, several Skinceutical products are more expensive as compared to that of Perricone MD. This can be attributed to the scientific proof that the brand offers in the form of reports. Despite the varied lists of pros and cons, both the brands have left a commendable trail of successful sales. Let us examine their features further and help you make a choice!
The Products Of The Lines
Perricone MD, as well as Skinceuticals, have a profusion of products under skincare. Skinceuticals has solutions for people with different skin types and tones. It has products ranging from serums to eye gels, moisturizers to lip balms, and sunscreens. Furthermore, the brand offers pigment correctors and medical procedures for your body. These include chemical peels, body contouring, medical facials, and more. The brand conducted multiple volunteer tests to find how products can be tailored to fit all races. Many burn victims have found relief with their products.
Popular SkinCeuticals Products:
Next up, we have the wellness brand Perricone MD. The mastermind behind this, Dr. Perricone, created the line to stop inflammation of the skin. He considers it to be the starting point of all skin issues. Featuring sunscreens, serums, makeup, omega 3 supplements, etc., it has got you covered in the areas. This brand scores a ten across the board for aiming at holistic wellness. Their no-makeup products have a popular game. Moreover, Perricone MD endorses the idea of beauty from within, which is a must today.
Popular Perricone MD Products:
The Magic Ingredients 
Cosmetics have been around for longer than we think. People have been using different substances to better their appearance. With the increasing popularity, the ways have become safer. Their ingredients are the center of attraction for both Perricone MD as well as SkinCeuticals. Both the brands use FDA-approved quantities of chemicals in their formulas.
Perricone MD: The brand uses flower extracts that fade away dark spots and increase the skin's immunity. The Chamomile in Perricone MD products brightens the skin. The AHAs return the skin's natural luster. Furthermore, sunflower oil hydrates the skin barrier. The Omega 3s reverse the loss of firmness and treat uneven texture, enlarged pores, and wrinkles.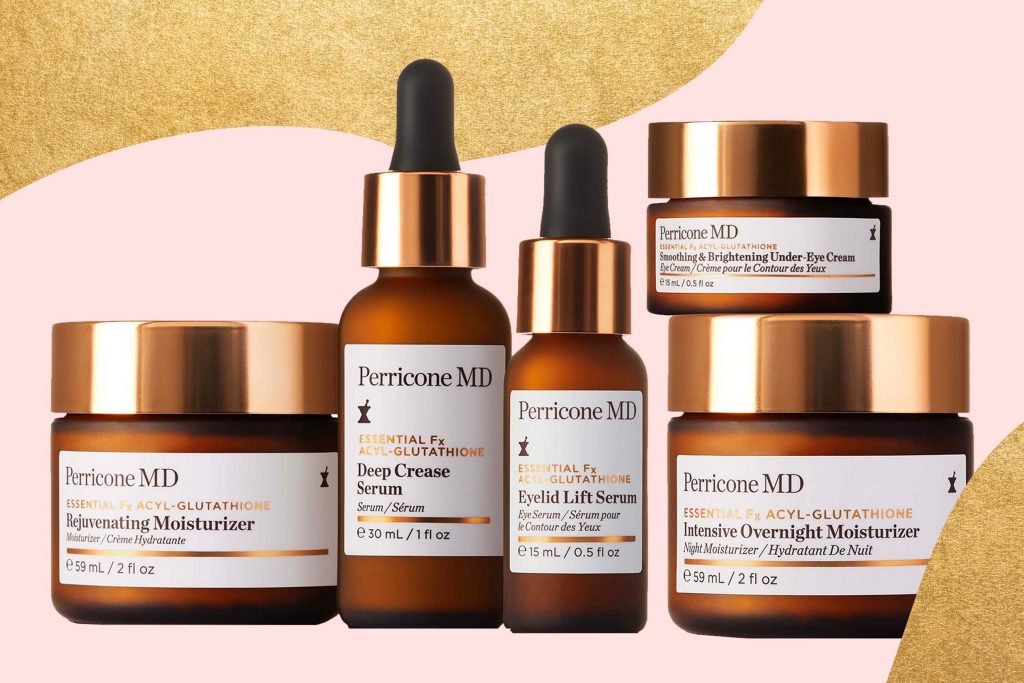 Skinceuticals: SkinCeuticals use organic compounds found in the cell walls of plants to formulate their products. These help in neutralizing free radicals that age the skin cells. The Vitamin C base in its products reduces pigmentation and increases overall skin radiance. Also, the Vitamin E content helps in increasing the shelf life as well as solubility. It reduces fine lines as well.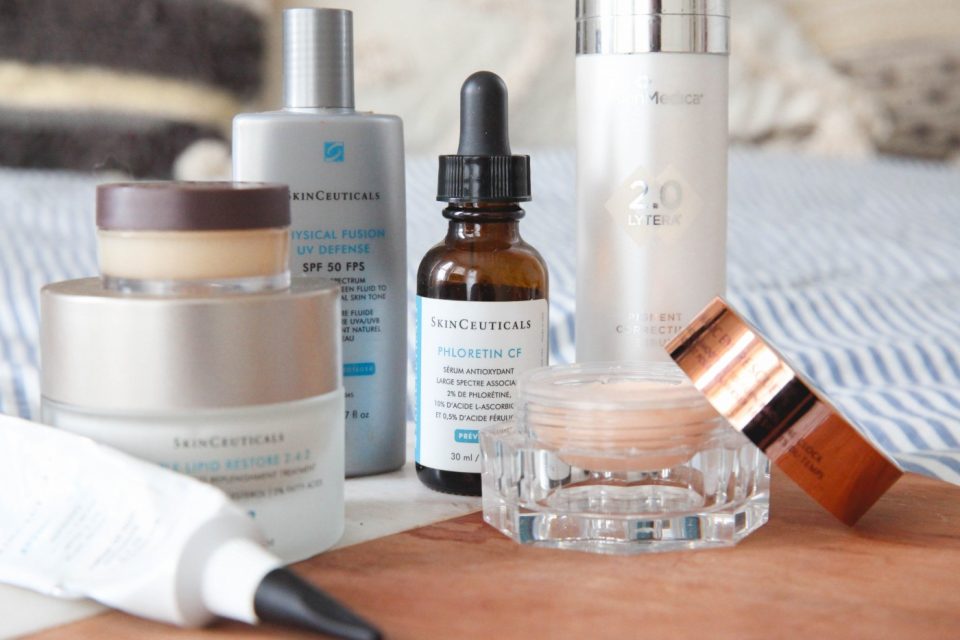 Consumer Insights | Perricone MD VS Skinceuticals
D Paine says, "I have used their products for years at the suggestion of an esthetician. Good results.  People guess me 10-15 years younger than my age." about Skinceuticals.
Connie P notes, "I've been using Perricone products for quite a few years now and very pleased with the results, will keep buying again and again." 
JB Malcolm, however, had a bad experience with Perricone. He says, "I have been using this product for many weeks. I see no improvement or even added moisture to the area." about the Cold Plasma Plus+ Advanced Serum of Perricone MD. 
You Might Like: Image Skincare VS SkinCeuticals | Better Pick for You?
Closure | Perricone MD VS Skinceuticals
Finally, in this Perricone MD VS Skinceuticals review, we conclude that these brands have their own set of following. While Skinceuticals has given better results, it can't be denied that it is one of the most expensive brands out there. On the other hand, Perricone MD is less costly but may require a longer duration to show the results. Skinceuticals is the right choice if you're looking for quick results. However, if having a makeover from the inside is your goal, Perricone MD will serve you right.
The results sometimes also vary because of different skin needs. We encourage you to go through a patch test before applying any product on your face, and in case of an allergic reaction, consult your doctor immediately. We hope to help you make the right decision before settling for any of the two brands. For any further queries to be quenched, do not hesitate to write to us in the comment section below, and we will get back to you lightning fast.