Foot discomfort is not always due to an underlying disease but instead can have several other factors that can contribute to its cause. It may include long-term strain, walking, running, and so many more. Finding a solution to these problems is the need of the hour and vital since the pain can be a barrier to most of our regular activities. Therefore, for these conditions, there are several remedies available. Today, we will focus on a product that helps cure nail fungus and prevent it from occurring again. Pro Clearz reviews are readily available, but this overview will tell you not only about what it offers but also what it lacks.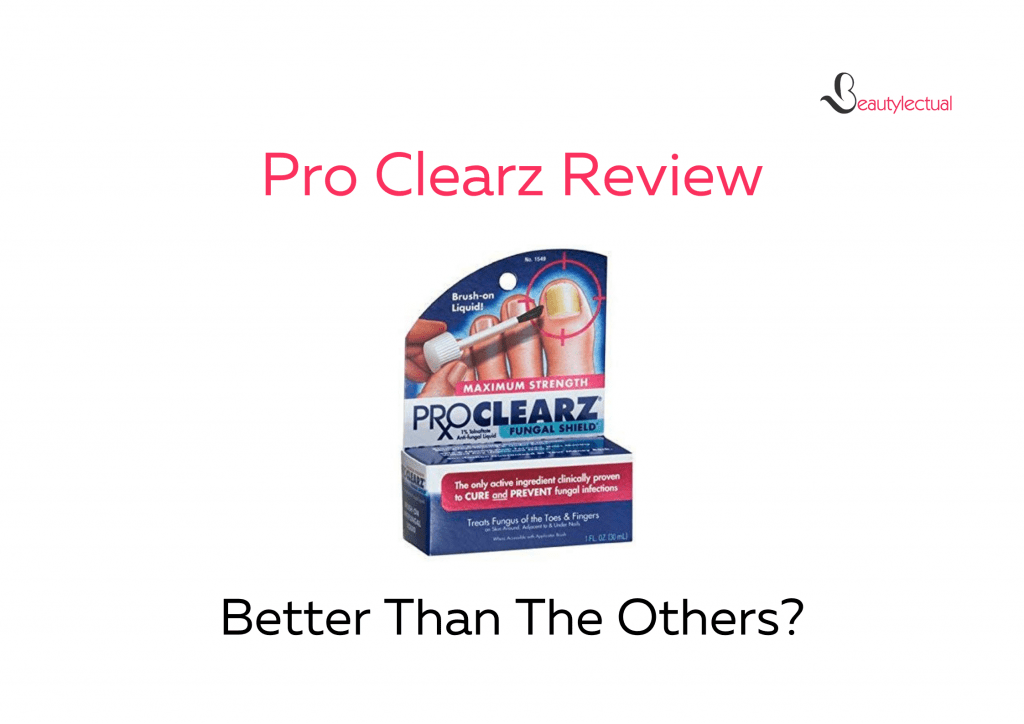 Nail fungus, when it occurs, can lead to its spread beyond the toes and can, in turn, disorganize the shape of the nails. The pain caused by it can not only give way to further disadvantages but even other health problems. Hence finding a way to heal it is significant. With a wide variety of brands offering to bring a solution to such issues, we might be puzzled about which one to go for. Read more to find out where ProClearz stands today in the market and if it benefits in curing the fungus. We will also learn how this brand is different from another leading brand claiming to serve the same purpose – Kerasal.
You Might Also Like: Emuaid Reviews | Fruitful Or Fraud? | Unbiased
Pro Clearz Reviews | Is It Worthwhile? 
A family-based business in New York, ProFoot was established in 1986. The company was introduced after listening to patients complain about pain solution products. ProFoot's founder Mr. Feldman came up with a variety of foot products addressing different issues. The brand empathizes with foot discomfort and pain that is a barrier during walking, standing, or even running. Therefore, they focus on relieving various problems, including back pain, cracked heels, toenail fungus, and many more. 
Pro Clearz is a shield brush-on antifungal liquid that essentially relieves any form of pain or itching from fungus. Currently, this is the only product that contains an active ingredient that has been proven clinically to cure fungal infections. So, if you are wondering if this product will genuinely provide maximum strength and reduce pain, read along to find out where it stands today. We hope to give you a clear, honest picture of Pro Clearz.
Pro Clearz Fungal Shield Ingredients
For any product to make a difference, the primary role lies with the elements used to formulate the whole and make it what it is. For this very reason, our team strongly believes in making our readers aware of the ingredients used to make any product stand out and work towards its cause. So let us dwell on understanding some of the critical elements used to design ProClearz.
Tolnaftate: Tolnaftate is the only active ingredient of Pro Clearz and is present in a 1% concentration. With its purpose being the use as an antifungal medication, this is the only element that has been proven in the laboratory to cure and treat nail fungus. It is effective in bringing forward an improvement within a few days itself. This component also does not have any unpleasant odor. 
Aloe Vera Gel: Being a natural plant product, it has powerful antifungal properties that help it combat bacterial infections. Aloe vera gel helps to reduce the acidic content in the body and focuses on making it alkaline. Its antiseptic properties also protect nails from pathogens all around and eliminate any further risk or damage of infection.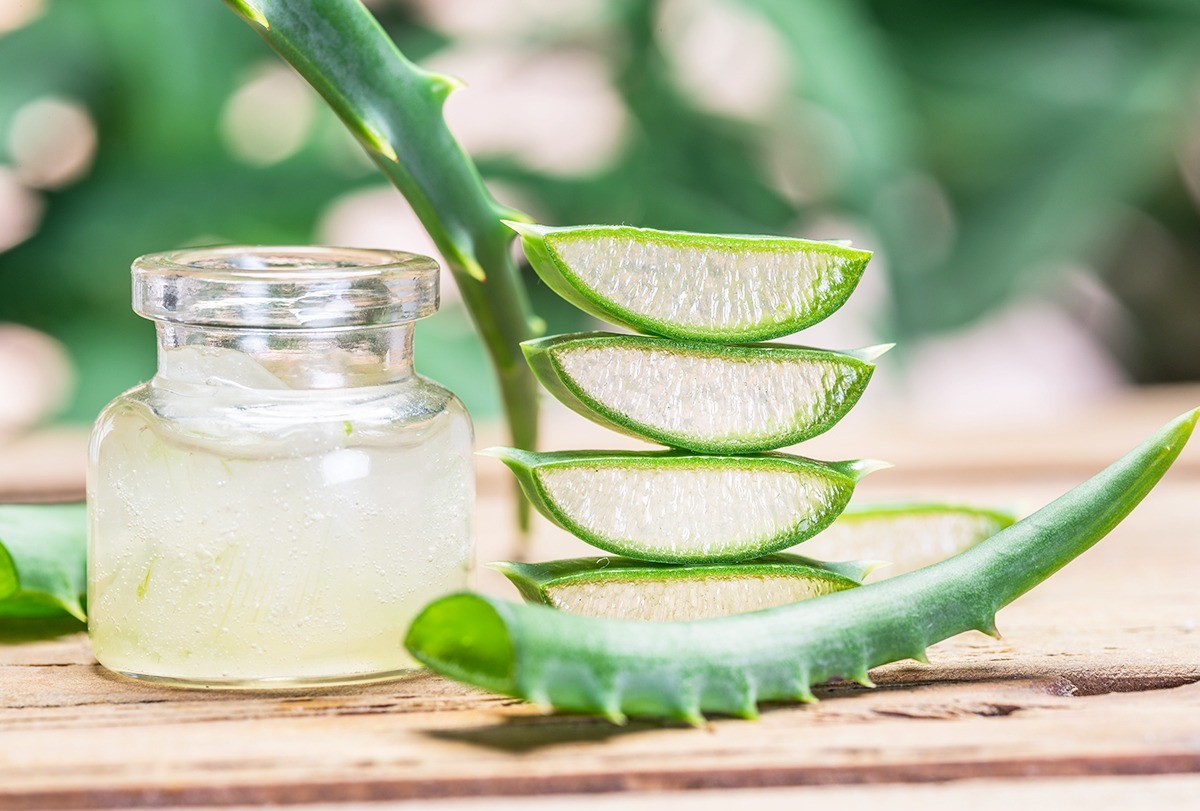 Propylene Glycol: Propylene Glycol has a good effect in treating onychomycosis, the medical term of nail fungal infections. Previous studies have proved the effectiveness of propylene glycol mixed with other elements like lactic acid and urea in treating such conditions. It helps to reduce the infection and gives way to the scope for improvement. 
Product Features
Pro Clearz Fungal Shield is a remedy that works toward fighting fungal infections and also prevents any breakout in the future. The treatment helps to relieve symptoms of conditions, including redness, cracking, burning, and itching.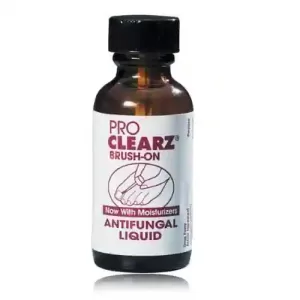 Pro Clearz is ProFoot's solution for treating painful and itchy fungus on foot nails. It brings maximum strength to the skin around and aids in curing and preventing any fungal infections. It is common to experience discomfort and pain during such conditions, and therefore, the brand aims to bring relief to the pain. Pro Clearz is unique because it contains Tolnaftate, known to heal the fungus and restore its healthy ability. It is pretty standard for such circumstances to occur in athletes, so it helps to prevent this recurring problem.
Altogether the brand's mission to achieve proper foot care and provide products that promote healthy feet is further accelerated with the different products that bring relief to various foot issues. Pro Clearz product also comes with an in-built brush that makes it easy to use this product.
Looking at the other side, there are a few pitfalls in the product, and it is essential to focus on that. The ingredients used to formulate this remedy are highly flammable, so it is vital to keep it away from children and objects easily set on fire. Pro Clearz is also relatively expensive. There are also a few side effects like skin allergies that can cause severe problems in customers.
Pros
Tolnaftate is clinically tested to treat fungal infections

No unpleasant odor

Promotes healing and reduces skin itching and pain

Comes with an in-built brush
Cons
Not very cost-effective

Highly flammable

Possible side effects like skin allergies 

Severe infections take a longer duration to treat
Customer Testimonials | Pro Clearz Before And After
Pro Clearz reviews suggest that the brand received an average of 4.1 stars out of 5 on e-commerce platforms like Amazon. Various websites have mixed customer reviews about this product. While some praise Pro Clearz for bringing forward results that help eliminate fungus infections, others are pretty furious about how the product does not live up to its promises. Let us see what some of the users have to say to clarify your choice of this product.
Jack says, "Pro Clearz really works and lives up to being good for anti-fungus on the nails. My aunt has been facing problems with her nails, and it recently started for me too. She recommended the product to me two months back, and it has helped overcome the problem. It is easy to use and comes with an in-built brush. I am pleased with my purchase."
Naomi comments, "I am in two minds about Pro Clearz because of my experience with the product. I followed the instructions written behind the pack, but I did not see any difference after applying it daily for ten weeks. Then I thought of applying it two to three times a day and see if it makes a difference, and that is when I noticed a change. So I recommend this product if you have the patience to wait. It's reasonable that you can give it a try."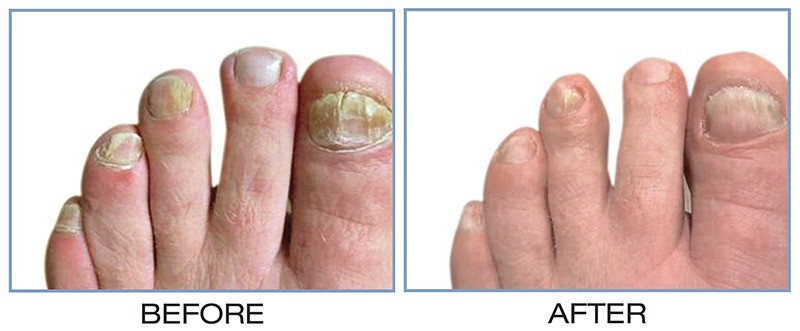 Miranda says, "For the ultimate results, this product is a great choice. I started noticing a difference and improvement in my nails within a few weeks. But I do think that the brand can work on improving a few aspects. Firstly, the brush that comes with the product is very loose and can come off easily. Secondly, I find it a little overpriced. Looking at the ingredients used, I think that it can be available at a lower price."
Pro Clearz Side Effects
ProClearz is quite beneficial in making a difference and reducing the fungal infection of nails. However, while it is effective, it is not free of side effects. Tolnaftate is the crucial element in the product but is harmful in its way, too, as it can give way to harmful impacts like allergic reactions, rashes, swelling on the face and throat, and even dizziness. All these reactions can have a severe effect. Even though they are infrequent, it is vital to seek medical help when it does take place.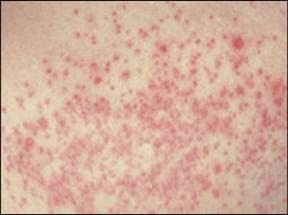 If the liquid comes in contact with the eyes, it is crucial to rinse it with water as it can lead to severe eye irritation and redness. As the product is flammable, utmost caution becomes necessary. It should also not be used by children under the age of two.
Altogether, the brand also recommends discontinuing using the product if there is no improvement in the fungus infection by four weeks and seeking expert consultation for other treatments. 
How Is Pro Clearz Different From Kerasal?
Various other brands treat nail fungus. One such counter-product is Kerasal, which helps improve the appearance of nails damaged by a fungus infection. The formulation of Kerasal is specifically used to improve the condition of the nails.
However, unlike Pro Clearz, it does not contain Tolnaftate which has been proven clinically to treat such conditions. Even though Kerasal has been priced at an affordable rate, it is not an antifungal treatment. It also does not do much other than dissolving the nail so that its appearance is improved. Therefore, while it is a great short-term solution to improve the look of nails, it does not, in the long run, bring the benefits that Pro Clearz does to prevent further fungus damage and treat the current infection. 
FAQs | Pro Clearz Reviews
Does Pro Clearz Work?
Yes. Pro Clearz contains a blend of active and inactive ingredients that help cure and prevent fungus formation. You can continue using the product daily to prevent further recurrence of fungus. 
How To Use Pro Clearz Fungal Shield?
To use the fungal shield by Pro Clearz, it is vital to follow a few steps. One should apply it only after washing and drying the area. After which, a thin layer of the product should be put around and underneath the affected area. It should be used once a day daily for at least four weeks to see an improvement. Further instructions are provided on the label of the pack. 
Is Pro Clearz Effective?
Many customer reviews suggest that it is proper to what it claims. It is effective in treating fungal infections and maintaining their further spread. With its highly effective formula, it does an excellent job in creating and preserving nail fungus. 
See Also: Fungicure Reviews | Better than Kerasal?
Closure| Pro Clearz Reviews
In today's world, there is a remedy for almost all the beauty problems we experience. While we should be grateful for that, it is vital to select the best amongst the lot. Pro Clearz brings the power to cure and prevent fungus infection on nails and promote healing abilities. On one hand, this product is ideal for the irritation caused by fungal conditions, but on the other, it should be used with caution as it has both flammable and harmful effects like allergies.
Pro Clearz is a decent product that prevents further damage caused by the infection. Pro Clearz reviews by consumers are mixed, but some claims say that it works well to treat the problem. The final choice rests with you, and we hope that we helped you understand the product in detail through this review. If you want us to answer a few other doubts you might have regarding the product, do drop a message below. We will get back to you soon.