The quest to find the perfect products for our beauty or skincare regime has always been a never-ending task. With an ample number of products available, each having its unique promise, we often find ourselves puzzled. From creams to hair products to eye products, we try to find a fix for everything. If you're looking for something to up your beauty routine, RevitaLash reviews will help you understand why it's one of the market's famous brands, what it lacks, and is it the one to step up your beauty game.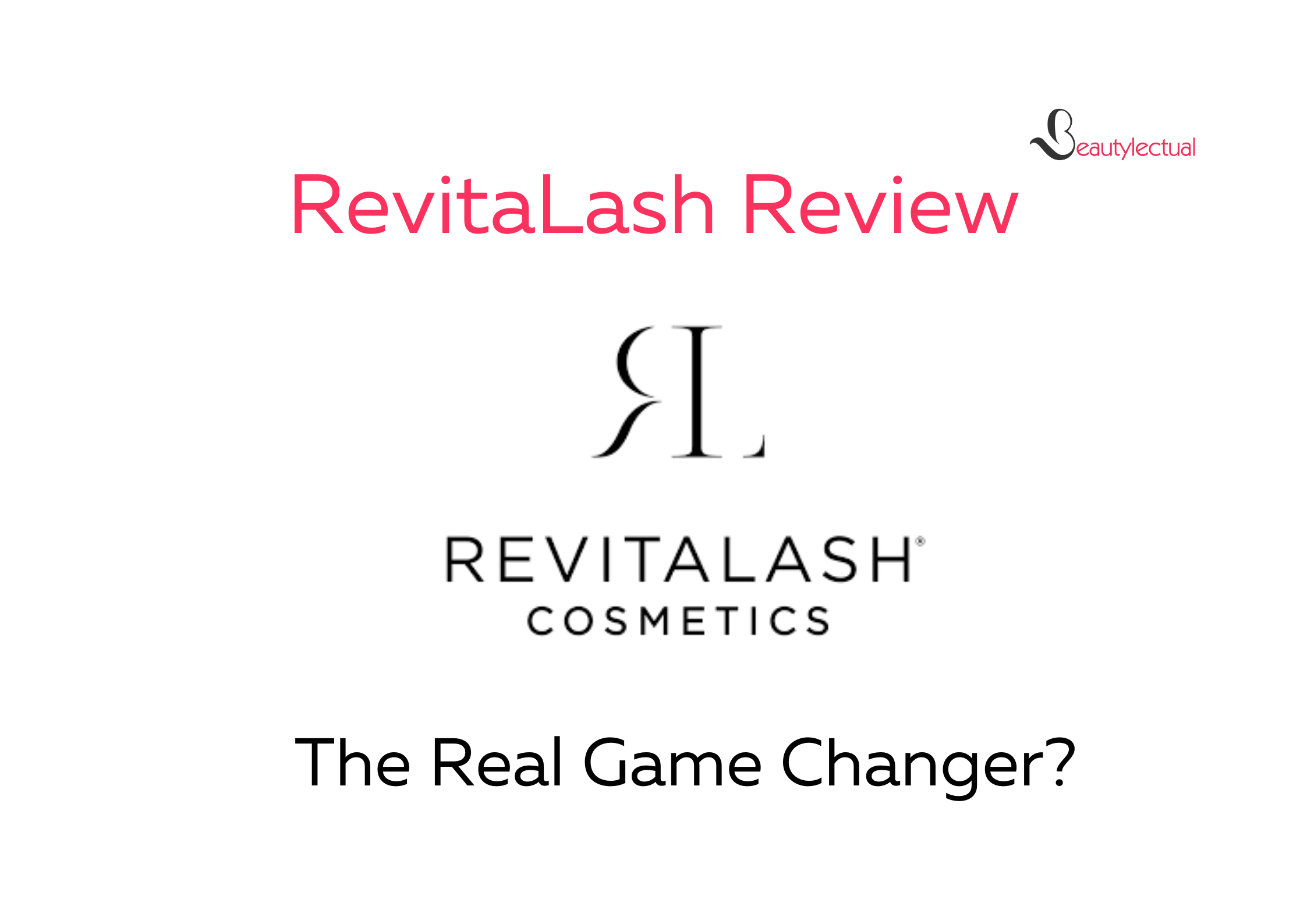 The company claims that its effective formula can make lashes stronger and thicker. As of today, RevitaLash has introduced new creative beauty products that go beyond the eyelash serum they began their journey with. Their overall focus is to provide the best experience to their customers who feel good about themselves. But, are they able to stand up to this? We hope to bring that answer to you through this review.
Also read: Tarte Cosmetics Reviews | Beauty Infuencers' Favorite?
Revitalash Reviews | Proving Its Worth In The Market?
Founded in 2006 by Dr. Michael Brinkenhoff, RevitaLash was developed to help the founder's wife fight against breast cancer.  Today, this brand has come forward with an entire range of cosmetics for women from their debut lash enhancing serum. Along with the mission of providing beauty products that help women gain confidence, they have also embarked on sustainability. While spreading awareness about being eco-friendly, the brand also works on breast cancer campaigns.

All the products by this company have been clinically tested and are guaranteed to be safe for use. Many celebrities and influencers have credited RevitaLash for the results, especially with the lash and brow serums. The innovative products are designed to give accurate results to their customers and make them feel good about themselves. RevitaLash is one of the many beauty cosmetics available in the market, claiming to be the best choice for you while luring the general public with its success stories and high-quality set of ingredients used. But, what makes it stand out? And are all those claims verified to be true? Let's check out.
Popular Revitalash Products
Revitalash Ingredients (Few Commonly Used)
RevitaLash Cosmetics are formulated by ophthalmologists and tested by dermatologists. Being hypoallergenic, the products are safe to use by those who have sensitive skin and eyes. The brand also makes sure the cosmetics are free from parabens, BHT, phthalates, and gluten. We will highlight some of the key ingredients used by RevitaLash to help you understand what they aim to provide.
Vitamin B: Vitamin B is an excellent nutrient that aids in preventing eyelash loss and hair loss. Hair follicles often fall when there is a lack of vitamins present in our bodies. With this element, there is an overall improvement in health hence being an essential ingredient.
Plant extracts: Ginseng and Swertia japonica are two plant extracts commonly used to formulate RevitaLash products. These plant extracts help to revitalize and protect our skin and lashes specifically. They aid in strengthening the hair follicles and helps in thick hair growth.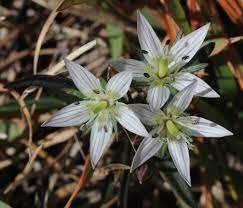 BioPeptin Complex: Biopeptin Complex enhances the growth of the cells found in our skin, also known as keratinocytes. They work well to fight the thinning of the skin that takes place mainly due to aging. While promoting healthier skin, this element also helps retain moisture and soften our lashes, brows, and hair.
The brand claims each of its products is formulated with elements that have been rigorously tested and work well in the correct proportion to improve the appearance, beauty, and strength of our eye area, skin, and hair. RevitaLash is a cruelty-free brand that is also vegan, which makes it safe to use.
5 Best RevitaLash Products (Reviews)
To help you get a better overview of each Revitalash product, we have comprehensively discussed each product. Muster Along!
RevitaLash Advanced Eyelash Conditioner & Serum
RevitaLash Advanced Eyelash Conditioner & Serum is an award-winning product that is made with scientifically advanced technology. This eyelash conditioner helps protect against any form of breakage while also improving the shine of the lashes.
Formulated with lipids, peptides, Ginseng & Swertia japonica plant extracts, to name a few, it aids to strengthen and condition the lashes nicely and avoid any form of damage caused by the environment. This lash-enhancing product has been clinically tested and reviewed by a dermatologist assuring no further brittleness or breakage caused to the lashes.
Pros
Clinically tested product and dermatologically approved

Protects lashes from further breakage

Enhances the growth of lashes, making them more robust and longer

Safe to use the product as it does not contain any oil

Cruelty-free
Cons
RevitaLash Volume Enhancing Foam
The Volume Enhancing Foam by RevitaLash is formulated with a Biopeptin complex that aids to boost the strength of hair and give it a natural look. The product helps increase hair volume and improve the overall elasticity that helps condition the scalp well.
REVITALASH COSMETICS, Volume Enhancing Foam, 1.9 Fluid Ounce (Pack of 1)
This transforming hair volume enhancer foam featuring proprietary BioPeptin Complex boosts the vitality of hair with a breakthrough formula designed to intensify natural volume. Clean, lightweight formula adds shine and body and improves elasticity to help combat breakage and aid in conditioning of the scalp.
RevitaLash Volume Enhancing Foam is suitable for both men and women and assists in stopping thinning of hair and increasing overall hair growth. The product also has a mix of B vitamins and amino acid that assists in smoothening the hair and rejuvenating it. However, a few reviewers did mention that the product did not suit them well and gave way to side effects such as irritation or acne on the forehead.

Pros
Boosts hair growth and provides a lustrous look

Unisex product

Developed by Physicians

Makes hair fuller and healthier
Cons
Few reports of harmful effects like acne and hair irritation
RevitaLash Thickening Shampoo
RevitaLash Thickening Shampoo is a unique product that helps keep the hair cleansed and optimize scalp health. The shampoo is formulated with soothing therapeutic ingredients such as willow bark, panthenol, Biotin, and loquat leaf. These ingredients help to improve the overall health of hair, hydrating it well and improving its texture. With its fresh fragrance, the product keeps the hair protected from hazardous environmental elements while also enhancing its thickness and length.
Despite this, a few customers have complained that their hair became dry after applying the product and also has, in some instances, accelerated hair fall.
Pros
Nourishes the hair and improves the health of the scalp

Formulated with therapeutic ingredients that benefit the hair in the long run

Protects the hair from environmental damage

Affordable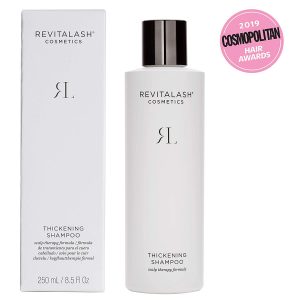 Cons
Can leave the hair drier than usual after application

Reports of increased hair fall after usage
RevitaBrow Advanced Conditioner Serum
RevitaLash's original eyebrow condition aids in improving eyebrow aging that takes place because of environmental and chemical stressors and also over-styling of brows. The goal of RevitaBrow Advanced Conditioner Serum gives way to healthier-looking brows that also protect against any further breakage or damage.
Along with the BioPeptin complex, the brow conditioner also includes other vital elements like amino acids, B vitamins, and calendula. The well-formulated product improves the overall flexibility of the brows and aids in retaining moisture. However, the product is overpriced for the small tube size it comes in, leaving customers quite disappointed with this factor.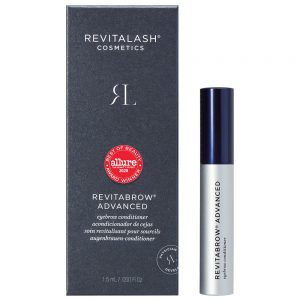 Pros
Aids in making brows healthier and damage-free

Non-irritating formula

Retains moisture in the eyebrows

Bolder and fuller-looking eyebrows
Cons
Comes in small sizes of 1.5 and 3mL packaging

Expensive
RevitaLash Double-Ended Volume Set
RevitaLash Double-Ended Volume Set is a 2-in-1 lash primer and mascara that aids in enhancing the volume and look of lashes. This award-winning cosmetic provides a color-intense condition to the lashes with the ingredients used to formulate it. Mineral tint helps to assist the indigo blue shade in the topcoat of the mascara and gives a look that stands out. On the other hand, Biotin & soft flex polymers build the lash and condition it well to improve its length and strength. Double-Ended Volume Set is a water-resistant ophthalmologist and dermatologist-tested product.
This product, however, is not free from drawbacks. Firstly, it has a strong chemical odor that is quite unpleasant. Users also feel that a combo cosmetic is quite messy to use and would prefer if the 2-in-1 makeup product were available as single products.
Pros
Water-resistant cosmetic product

Improves lash flexibility

Prevents damage or breakage

Delivers intense, thick, and long lashes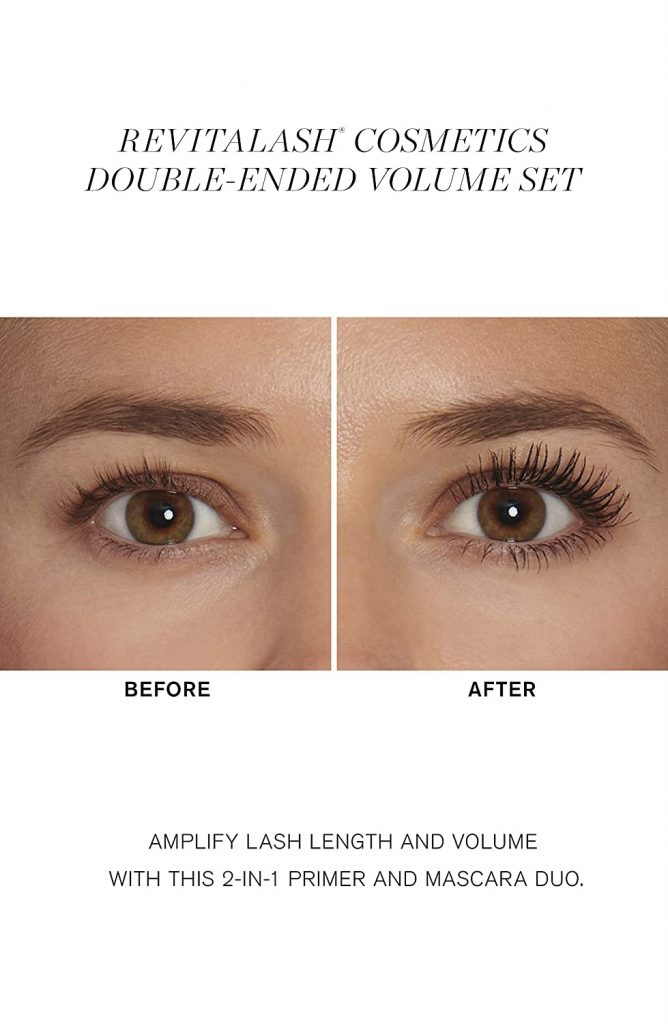 Cons
The 2-in-1 lash primer and mascara are pretty messy to use as a combo

Unpleasant chemical smell
Revitalash Before and After | Customer Reviews
If you're wondering if the brand is worth it, after all, we have collected a few Revitalash customer reviews to help you get a better perspective about its functionality. RevitaLash reviews on Amazon show that the brand is quite popular amongst its users for its overall outcome and what they claim to achieve. Let's look at what some customers have to say about their experience with the brand.
Amanda says, "I have been using Revitalash products for quite a while now, and I am surely happy with the overall results. Before Revitalash, my lashes would go unnoticed even after using mascara. However, after I started using products by this renowned brand, my lashes started to proliferate, and I don't even need to apply mascara anymore. The natural shiny look of my lashes makes me feel confident about myself!"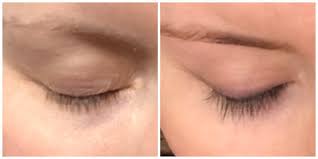 Carly notes, "RevitaLash offers a wide range of products for lashes, brows, and hair. I have been using some of them for a while now and have been extremely satisfied with the overall results. However, I am not happy with the volume-enhancing foam as it gave way to acne on my forehead. I guess it was just not the product for me."
Linsey remarked, "RevitaLash products have been a game-changer, honestly. Both the eyelash serum and brow enhancer have done wonders to hydrate the hair in these two parts and given in a shiny natural use. I love what the brand aims to achieve now that I notice a difference. But at the same time, I wish the products were not so expensive."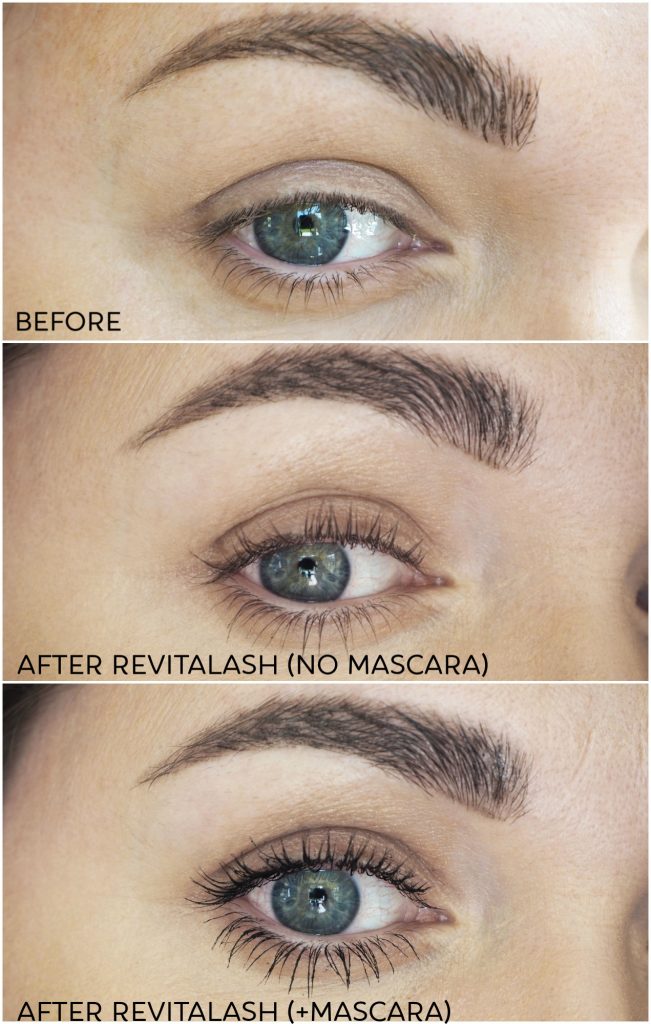 Overall, RevitaLash reviews show a thrilling experience of using these products that help boost the way we feel about ourselves. If you're looking for a brand that offers some of the best features in the market and is recommended by most of its customers, this might be your dream come true brand.
RevitaLash Side Effects | Are there any?
Coming to the side-effects caused by RevitaLash products, nothing in this world comes without a negative side. Even though there are no serious harmful effects of using this product, reports of leaving a permanent mark after usage has been received, from a few of its users.
This eyelash growth serum is formulated with prostaglandin analogs, which gives way to the darkening of irises, which can be irreversible. Especially for those with light-colored eyes, this brand is not recommended for the very reason that the darkened irises will stand out and be noticeable. Another possible side-effect is hyperpigmentation giving way to dark-stained skin.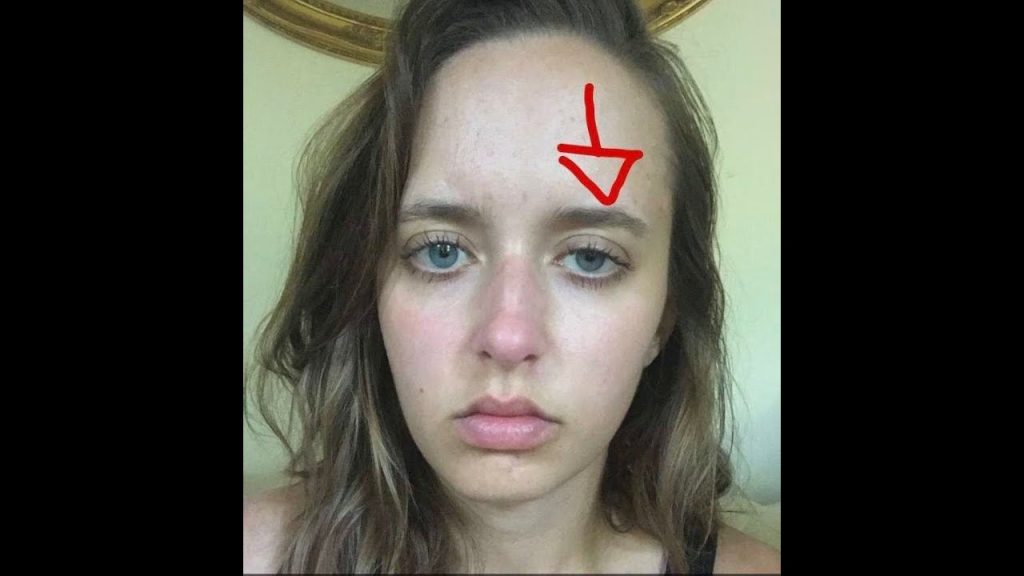 While side-effects are not uncommon, it cannot be easy to get rid of them once the damage is done. Eye swelling, redness, and irritation are possible after using RevitaLash, especially if you have sensitive skin. Most side effects do go away once the product is discontinued from your daily routine. No matter how small the outcome might be, it is better to be safe than sorry and look for an alternative product.
See Also: Nulastin VS RevitaLash 2021 | Better Pick for You?
FAQs | RevitaLash Reviews
How Long Does It Take To See Results With Revitalash?
The ultimate results of RevitaLash products will depend from person to person. With every individual noticing a difference at separate times, the average amount is four to six to eight weeks. For best results, it is advised to use the products as per the instructions provided.
Is Revitalash Worth It?
Revitalash Reviews on Reddit show that customers definitely find the product pricey but worth it. The brand claims to enhance the growth of lashes, brows, and scalp hair. They also provide cosmetic makeups, which are true to what they claim to be. Of course, it is essential to keep in mind that there are individual results, and it might not satisfy every user on the same level. Despite this, most reports show that Revitalash is worth a try.
Does Revitalash Work On Eyebrows?
RevitaBrow Advanced Eyebrow Conditioner & Serum has been designed specifically to make brows more potent and healthier. A single application daily can clean the brows and bring forward results within six to eight weeks.
What Is Better Than RevitaLash?
RevitaLash is one of the best lash-selling serum brands. Along with lash serums, the brand also has other cosmetics for its users. As a lash serum, some other brands that work well are Latisse, GrandeLash, and RapidLash.
Cessation | RevitaLash Reviews
RevitaLash is not only a brand that designs products that are lash enhancers but also aims at bringing other hair-care cosmetic products. With a good cause behind the idea of the brand that continues to serve for funding breast cancer education and research, it stands out amongst the rest. RevitaLash creates products that make a difference and, in the long run, benefit customers. Despite this, you might develop side effects, but there's no need to hesitate because they are usually reversible. RevitaLash reviews are readily available on the Internet, but we hope to have helped you get a better & unbiased picture of it.
While manufactured products are an easy escape, products that help to boost the growth of lashes and brows naturally are the best option available. We hope to have quenched all your RevitaLash queries by now. However, if any more questions remain unanswered, please contact us through the comments section below. We will be glad to help you make a wise decision by clearing your doubts.