How often do you go out to buy skincare products?
Isn't it hectic to purchase all the components separately?
Skincare kits are a solution to that.
They give you a comprehensive and complete skincare kit.
You do not have to worry about buying products separately and their compatibility.
Your skincare regimen should include an anti-aging cream, moisturizer, eye cream, facial cleanser, and other client-specific products.
Most companies target the significant needs of the customers, such as anti-aging, replenishment, skin smoothing, and plumping.
Signature Club A Reviews assume that it is safe to purchase their products in kits and separately.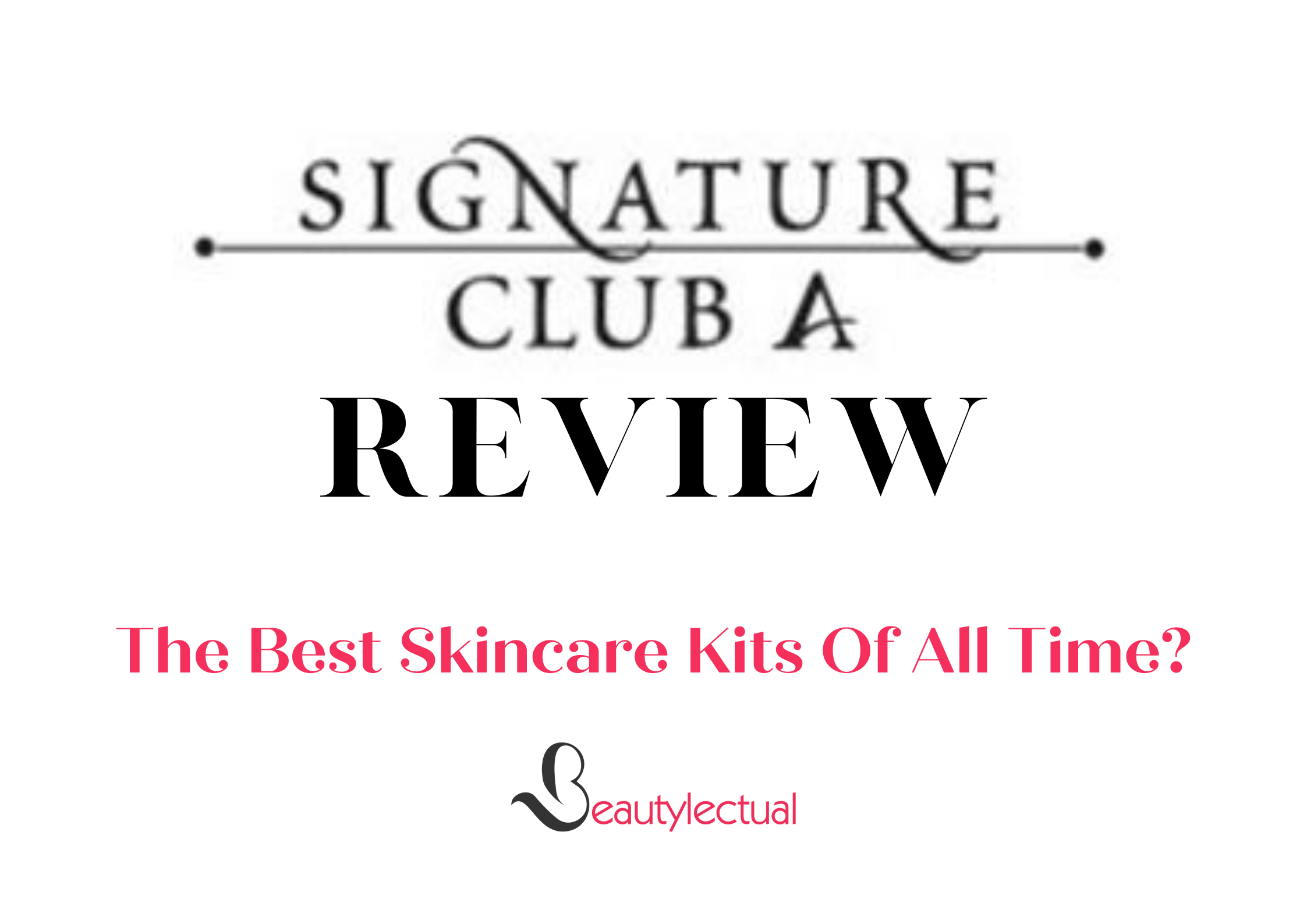 You can test their products on your skin, then think of buying the whole kit.
They sell majorly in the kit system, though.
Today we want to look at their products separately and understand their work.
What is so great about this brand?
Why must we be tempted to buy these products? 
Also Read: Maybelline Sky High Mascara Reviews | The Best Drugstore Mascara?
Signature Club A Reviews | Best Skincare Kits Of All Time?
Most Signature Club A products consist of skin-friendly and healthy ingredients.
They make anti-aging solutions, long-lasting lip, and eye makeup, etc.
They use essential oils and argan oil as the base for most of their products.
Signature Club A products were first invented by Adrien Arpel, who introduced them in the mid-1980s.
You can purchase their products from the networking sites that they have registered.
The products can be purchased online or over the phone.
However, you will find them on sale anywhere else; if you want to buy them, then there are limited sources from which you can buy. 
Moreover, they have distributed their skincare regimen in kits which saves the buyers from overspending by buying the products separately.
Most kits also have a storage bag to carry the equipment with you on a trip.
Retinol is another ingredient that appears in most of the company's products.
Retinol increases the skin's capacity to produce collagen.
Heals and repairs your skin by improving cell turnover.
They also offer a 30-day money-back guarantee.
If you are not happy or satisfied with a product, they will take it back and return your money within 30 days of delivery.
We want to see more about the magical products discussed, though. 
Signature Club A | Bestsellers 
Here are some of the Signature Club A Bestsellers shortlisted below. 
5 Essentials Creme For Face and Eyes 
5 Essential cream is a magical face cream.
It contains powerful age-defying ingredients that moisturize and soothe your skin and give you a better-looking and radiant complexion.
Brightens and enhances the look of your skin: firms and returns back skin elasticity.
You need to pamper and soothe your face to keep it going.
It is essential to feed your skin with healthy and nourishing ingredients for having an even complexion: deep penetrating and nourishing the skin. 
Micro exfoliating creme profoundly cleanses and moisturizes the skin.
It brightens your complexion and returns your skin to its original color.
Moisturizes your skin deeply.
Moisture in the skin promotes healing and smoothness.
It temporarily brightens and tones your look, and that temporarily hides fine lines and wrinkles.
It helps imbibe the age-defying formula in the deep layers of your skin.
Also, it contains glycolic acid, citric acid, lactic acid, and malic acid. 
Pros 
Powerful age-defying molecules 

Dermatologist tested formula.

Improves texture 

It comes in a very user-friendly and cute jar

It gives you a better complexion 

Brightens skin 

Improves skin elasticity 

Soothes skin 

Nourishing healthy ingredients

Penetrates and nourishes the skin 

Multifunctional creme 

Hydrates skin 

Locks in moisture 

Anti-aging benefits 

Temporarily hides signs of aging 

Smoothes and softens skin

It acts like a multifunctional cream that moisturizes and enriches the skin and provides anti-aging benefits. 
Cons 
There are a few unfavorable reviews about the essential cream.
Some of the users have mentioned that Amazon provides them with expired products. 
Rapid Transport C Infused Night Cream 
Night creams are one of the essential parts of our skincare routine.
Skin heals the most at night, and it is the best time to repair skin.
Mature and aged skin needs care and healing.
Hydrating and anti-aging benefits are what your skin needs at that age.
You need to strictly follow a night cream regime that heals and hydrates your skin. 
Dry and damaged skin is replenished and enriched with nutrients.
The night is the optimum time for skin renewal when the most healing happens.
We are supposed to use this to our advantage and select a good night cream.
Liposomes in the skin deeply penetrate healthy ingredients in the outer layer of your skin.
Apply it to your face every night after cleansing your face thoroughly.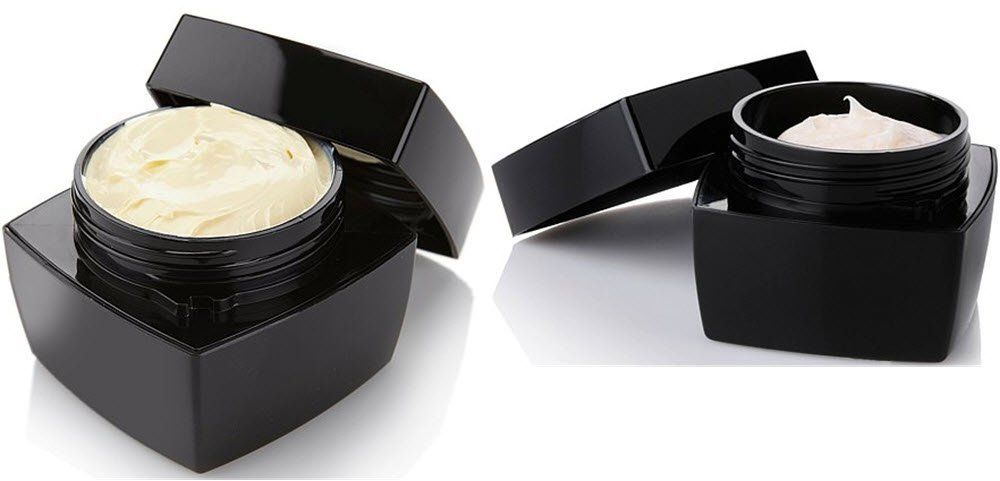 Pros
Younger looking skin 

It gives your aged and tired skin a radiant look

Fights signs of aging  

Conditions and rejuvenate skin. 

Fresh and plump skin 

Locks in moisture in the skin 

Heals skin 

Repairs tired and mature skin 

Hydrates skin 

Tired skin becomes fresh 

Diminishes fine lines and wrinkles 

Rejuvenates skin 

Hides signs of aging 

Heals dry and damaged skin 

Penetrates your skin with liposomes 

Moisturizing and supple 

Apply only at night 

Smoothes and softens your skin.

Temporarily hides the visible signs of aging 
Cons 
Too thick and pasty 

Too heavy and greasy 

Makes eyes burn 
Rapid Transport C Infused Cool Tight Creme with Intensified Tens'Up 
Your neck, throat, and decollete region need tightening and care now and then.
Your regular anti-aging cream isn't enough, and we need something more substantial for it. Rapid Transport C Infused Cool Tight Creme is a perfect choice for it.
Sagging, crepey and loose skin makes you feel conscious and down at times. Doctors always tell me there is nothing but the surgery left to do. Well, that is not the case. 
There is no hassle for application as you have to apply it day and night after using your day and night creams. Reduces all the visible signs of aging on the neck and the decollete region.
Provides a temporary tightening benefit that makes your skin look firmer and tighter than before.
With continuous use, your skin becomes softer and smoother just by application. It makes your neck appear more youthful and tighter.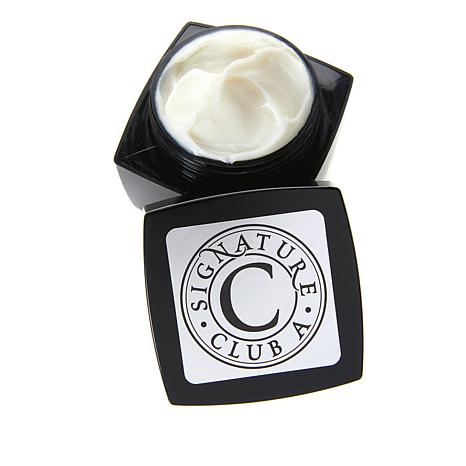 Pros
Anti-aging cream 

Repairs crepey and saggy looking skin

Restores tightness and firmness in the skin

Instant cooling after application when you apply it to the skin

Proteins and chicory root in the cream nourishes and rejuvenate skin.

It brings back skin elasticity. 

Provides temporary cover from all the signs of aging 

It gives you better skin in the neck, decollete, and the throat region

Heals and repairs skin 

It provides a temporary lift 

Brighter skin 

Younger looking skin 

Radiant skin 

Proteins that repair skin 

It makes neck skin look tighter 

Easy to apply 
Cons
Users did not notice any difference after using it for quite some time

It may not be suitable for all skin types
Rapid C Infused High Potent Capsules 
Capsules are an economical and safe way to store anything.
Vitamins and many other tablets now have started coming in capsules.
The SIgnature Rapid C Infused capsules are straightforward to apply and well-formulated to fight the appearance of wrinkles.
Adrienne's particular product contains retinol and other plant stem cell complexes. Gradually releases retinol which then stays on your skin for 12 hours. 
Ingredients are suitable for both temporary and long-term benefits for us. Benefits are not seen immediately, and you need to use them for a prolonged period.
Grape flower cell extract and sequoia leaf extract are the main ingredients. You need one capsule with retinol to last for a long time and hide wrinkles and stubborn spots.
It has a microsponge delivery system that gradually releases retinol in 12 hours. There are a total of 36 capsules in a pack.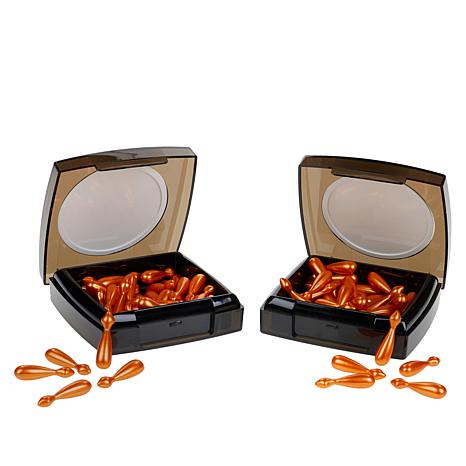 Pros 
Easy to use capsules 

Well formulated 

Contains retinol 

Plant stem complexes 

Instant cooling after application when you apply it to the skin

Anti oxidizing benefits

Replenish skin

Reduces the appearance of fine lines and wrinkles 

Heals and fills fine lines and wrinkles 

Repairs and nourishes the skin 

Ensuring your skin remains saturated and nourished. 

Hides other abnormalities 

Increases skin brightness 

Brings back radiance 

12 hours protection 

Hydrates and rejuvenates skin 

36 capsules
Cons 
It takes some time to show results. 
Rapid Transport C Infused Concentrate 
The eyes and the skin around the eyes are compassionate. Fine lines and wrinkles start appearing very soon, and you begin looking aged.
Eye creams and serums are some of the solutions to your problems. However, Signature Club A has introduced a stick formula to apply yours under eye cream.
A gentle and effective procedure that focuses on giving you better skin near your eyes. 
Damaged and beginning to age skin is the right kind of skin is where the stick needs to be applied.
Environmental aggressors and sunlight are the leading causes of the visible signs of aging. The stick cream helps you to fight these rigid environmental aggressors.
It hydrates and gives your skin a freshened look. Also, it absorbs the skin quickly and starts showing results immediately.
It acts as a good base for makeup as it quickly absorbs, not making your skin sticky. The lightweight formula feels weightless on your skin.
You can use it on your skin in the daytime and at night.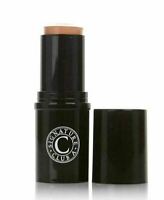 Pros
Stick user-friendly bottle 

Hides fine lines and wrinkles

For mature and older skin 

For daily use 

It helps improve the look of the eye contour 

Protects your skin against environmental stressors 

Hydrates your skin 

Specially made for your sensitive and thin eye skin 

Fresh and supple look 

Absorbs quickly in the skin 

It makes a good makeup base 

It contains proteins, amino acids, vitamins, lipids, and minerals

Nourishing ingredients 

Contains Vitamin C 

Moisturizes and conditions skin. 

Lightweight formula 

Best for day use
Cons 
Users receive damaged products at times.
FAQs | Signature Club A Reviews
Why do I need to use Signature Club A products?
Mature, tired, and aged skin needs Signature Club A products.
They have great reviews, and their products are designed to provide results consistently.
Does Signature Club A have good reviews?
Yes, Signature Club A has fantastic reviews.
There aren't any negative reviews about their products. If you do wish to try, you can try their products. 
What kind of products does Signature Club A make?
Signature Club A makes anti-aging products that help you fight all the visible signs of aging. They treat saggy and loose skin by firming it and tightening it. 
How do I buy Signature Club A products?
Signature Club A does not have an official website, and they have limited sources to sell their products. Their products are available on Amazon and some third parties. 
Closure | Signature Club A Reviews
Signature Club A is a trustworthy and anti-aging brand.
They have a complete range of products designed to better your skin. The brand's highlights are anti-aging cream, eye creams, and overnight healing night cream.
Mature and older skin has gone through exposure and needs to be cared for. Fine lines and wrinkles are the major skin concerns, and we need something to fill in and repair them. 
The best thing is that there are no opposing Signature Club A reviews.
There are hardly any negative comments or allergic reactions that the customers have to report. Most of the formulas are well formulated and feel light on your skin.
It is essential to be satisfied and happy with your skin. Signature Club A wants to give you soft, glowing, and younger-looking skin.