A lot of us are perplexed about the skincare regime as a whole. With numerous brandings and one brand claiming to be better than the others, the choice gets even more difficult. Whether to opt for the high-end luxury skincare brands or the affordable ones is an ever persisting battle. Similar is the case with two of such closely related brands, namely, Skinmedica VS Skinceuticals.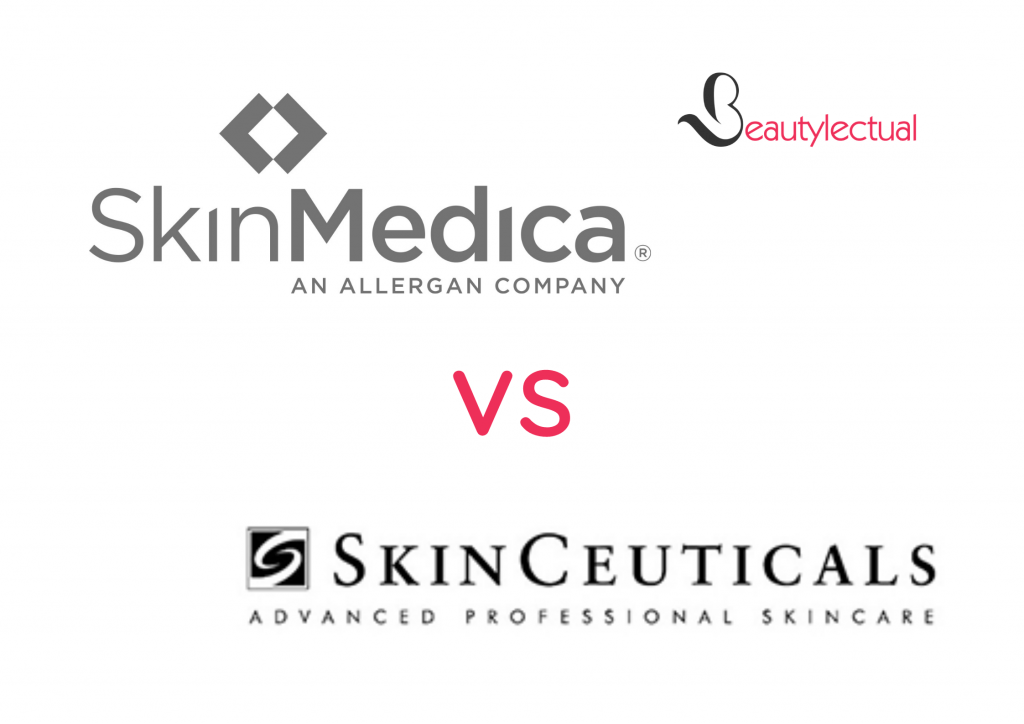 Irrespective of how many reviews or comparative analyses you go through, a little more addition always feels best. Thus, here we are to cater to your needs if you are confused about picking one among the two skincare brands. This report beholds distinction by relying on ingredients, product range, pricing, and customer satisfaction. By the end of the blog post, you ought to decide on your brand pick. 
See Also: SkinMedica Review | Merely A Luxury Skincare Brand?
Skinmedica VS Skinceuticals | Ideal Pick?
Among the two skincare brands, there is always a sense of controversy between two. Although, at the same time, both have been bestowed the responsibility to improve overall skin health, specific points of distinction lie. Skinceuticals look to your present as well as the future. Therefore, it repairs the present skin condition and prevents any such condition from future occurrence. Skinmedica, on the other hand, interferes with natural healing capabilities to produce impressive results over time. 
Both the products equally form part of the newly coined term 'cosmeceuticals under the cosmetic industry. Both have their unique strengths and weaknesses, and picking one of the two is entirely a matter of choice. It is your skin type that determines the perfect fit for you. Other than that, both have a wide range of products to choose from. Whether you are looking for a specific healing capacity or overall appearance improvement, you have it all. With that, let us delve deeper into the distinguishable factors. 
Distinction In Terms Of Product Range 
The formula and manufacturing mechanism ought to be different for the two brands. However, the intended purpose behind each product is similar (if not the same). From individual needs to a complete skincare product line, they offer all of it. Skinmedica offers products based on product features such as cleansing, hydrating, brightening, and even certain target treatment products. On the other hand. Skinceuticals offers a different range of products in each category with different properties.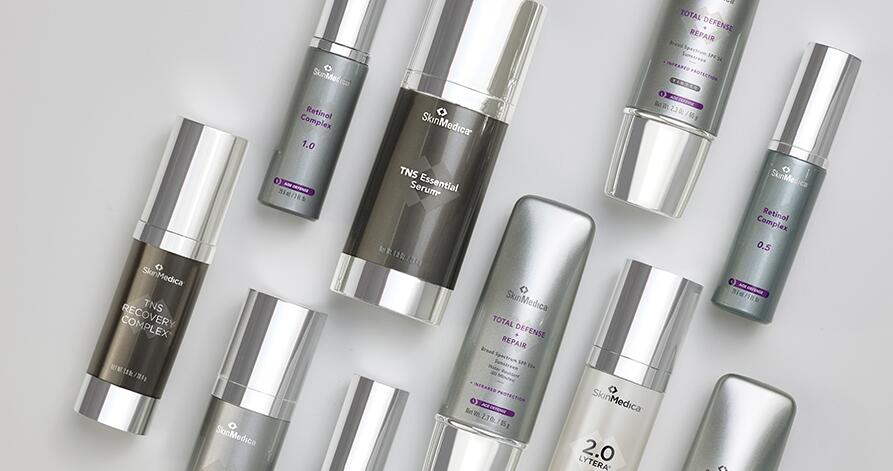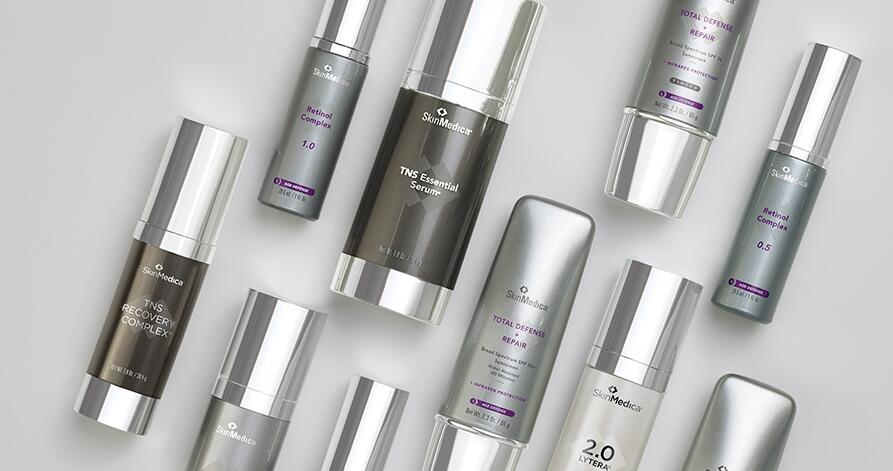 In all, both brands are in each case a win-win situation in terms of the product range. However, you might like the varieties that Skinceuticals has to offer. With its multiple ranges of products, you ought to be meeting your needs. There is hardly any scope for restriction. Thus, though the competition is quite close, Skinceuticals has the upper hand in this regard. 
Some Popular SkinMedica Products
Sneak
Product
SkinMedica HA5 Rejuvenating Hydrator, 2 Oz
SkinMedica TNS Essential Serum, 1 Oz
SkinMedica Retinol 1.0 Complex, 1 Fl Oz
Sneak
Product
SkinMedica HA5 Rejuvenating Hydrator, 2 Oz
Sneak
Product
SkinMedica TNS Essential Serum, 1 Oz
Sneak
Product
SkinMedica Retinol 1.0 Complex, 1 Fl Oz
Comparison Of the Pricing Strategy |

Skinmedica VS Skinceuticals
If you take a look at the pricing for both the brands, they stand actual competitors to each other. The price range of Skinmedica usually tends to be anything between $30 to as high as $500. For regular use, the price seems quite hefty and accurate features as a luxury skincare brand. On the other hand, when you look at Skinceuticals pricing strategy, there is not much of a difference. However, the difference cannot be overlooked and is quite substantial, which needs to be considered. 
The price of Skinceuticals products usually ranges from $20 to as high as $300. Hence, there is no doubt about the fact that both belong to the category of high-end products. But on comparing between the two, Skinceuticals products come a bit easy on the pocket. Nevertheless, given the price, if the same volume and quality are provided, Skinceuticals happens to be a steal deal and wins the race in this aspect.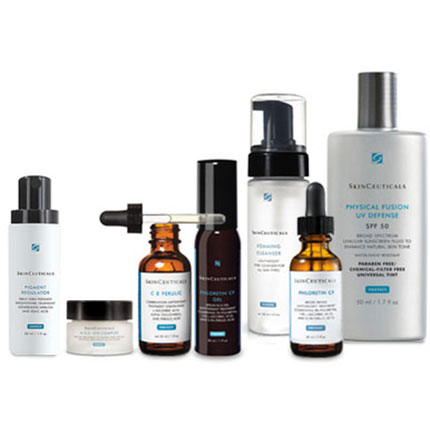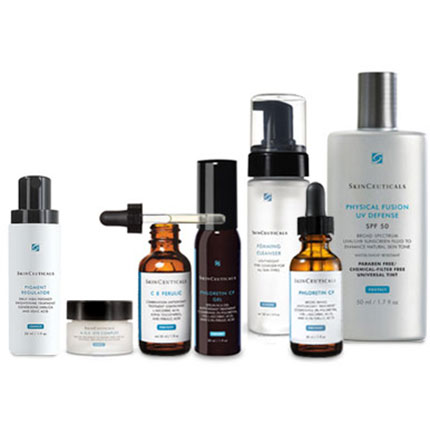 Battle On Their Ingredients 
As the most desired brands, we can perceive the top-notch ingredients that go behind the making of each brand. Nevertheless, let's take a look at the distinguishing elements:
Skinmedica: Skinmedica encompasses within itself ingredients that have undergone clinical tests. There is no specific mention of the overall ingredients as a whole. Each product, however, has its ingredients mentioned can help us to draw inference on its effectiveness. Nevertheless, Skinmedica as a brand takes immense pride in its ingredients and the results they can cause to you. For example, the Skinmedica TNS Essential Serum contains ingredients such as Tetrahexyldecyl Ascorbate, Tocopheryl Acetate, Blackberry leaf extract, and many more. 
Skinceuticals: Skinceuticals proved to its user's complete transparency by revealing its active ingredients following its benefits. It contains ingredients such as aerated silica that helps mattify the skin's complexion; Algae extracts with soothing capabilities, and many more. Furthermore, each listed ingredient mentions that product that features its usage. Thus, that makes it unique and stands out in the battle of comparisons.
Some Popular Skinceuticals Products
Customer Insights |

Skinmedica VS Skinceuticals
No wonder why both are genuinely competing brands in the cosmetic industry. Skinmedica and Skinceuticals are no less than the other in terms of offering satisfactory results for their customers.
For each brand, the reviews show how impactful impressions they have left on their customers. Each of the products from both brands has been accredited with numerous positive claims. Users have recommended use and are satisfied with the outcome. However, it is to be noted, in the case of some similar products, Skinmedica can be a preference over Skinceuticals and vice-versa. 
You Might Like: Green Mask Stick Review | No More Misleading Reviews (2021 Update)
Closure
Coming up with judgments on two closely competing skincare brands was none other than a challenging task. With that, we come to the end of the battle on Skinmedica VS Skinceuticals. From intrinsically detailed aspects such as product range to ingredients and even more, we have a comprehensive analysis for you. I hope you have made up your mind on which one to settle for. Ultimately, it is a matter of your preference. 
For a newbie in the skincare regime, both are equally competitive. Skinmedica offers more benefits for some products, while for some others, Skinceuticals proves to be a steal deal. However, if the price happens to be a considerable factor, you can choose to settle for Skinceuticals as it is comparatively affordable. If you feel we have left out on any relevant part, do comment down below. We would be more than happy to help our readers.