Our skin is delicate, and it is pretty standard for breakouts to get formed on our skin. While we struggle to achieve clear skin, we often succumb to skin conditions that make us feel insecure about our looks. With beauty brands advertising their products to be the perfect match to fix all these problems, it is not easy to guarantee that they will bring forward an ideal solution to the problem. All of us have different skin types that comprise dry skin, oily skin, and combination. Choosing amongst different options requires understanding if the product is suitable for your skin type. Hence, St. Ives Blackhead Clearing reviews like this one will help you recognize where this face scrub stands as of today.
Many individuals believe blackheads and acne to be the most irritating. Our face and chest are more vulnerable to these breakouts as they have most oil-glands in the skin. So while we indulge in treatment after treatment to find our way out of this mess, we wish for a long-term solution. St. Ives Blackhead Clearing is one such face product that gives way to glowing, bump-free skin. This review will explain what this Green Tea Face Scrub offers. So, read more to find out if it gives out what it claims.
You May Also Like: Latisse VS Lash Boost | Who Offers Luscious Lashes For Life?
St. Ives Blackhead Clearing Reviews | Is It Worth A Shot?
Founded 40 years ago in 1980, St. Ives was established by Worth and Robert Van Dine, who believed in the importance of personal-care products. Over the years, the company has witnessed a lot of change, making its place in the industry with time. Unilever acquired St. Ives in 2010, which helped it attain fame and credits from experts and customers. St. Ives has various products that primarily focus on face care and body care- allowing users to choose products based on their liking and needs.
St. Ives Blackhead Clearing Green Tea Face Scrub is a cruelty-free product like the other products by the brand. This face scrub helps to reduce the acne that appears on the face and unclog the pores. Being in the market for so many years now gives the face product an added advantage over the newly launched products. But at the same time, there is a lot of dissatisfaction that St. Ives Blackhead Scrub has received. What about it pulls customers away from it? To know more about the brand and get an honest perspective, read along with us to find out.
Ingredients Used For The Face Scrub 
This dermatologist-tested face scrub is both paraben-free and oil-free. Formulated with 100% naturally derived exfoliants, they blend well to treat acne and prevent the formation of blackheads. Some crucial ones are described in detail below.
Salicylic Acid: Salicylic acid is the active ingredient of this face scrub. This mild preservative is found in many skin products and works well to treat problems that appear on the skin. Salicylic acid mainly exfoliates the skin both on the surface and in the pores. With its anti-inflammatory properties, it reduces the appearance of acne on the face and prevents the formation of acne in the future.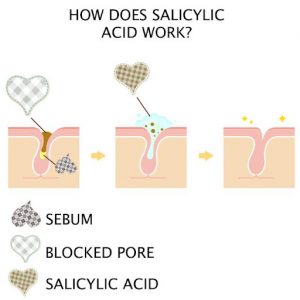 Walnut Shell Powder: This powder is obtained by grinding walnut shells into a satisfactory solution. It is an eco-friendly component that is found in many organic skin and hair products. Walnut shell powder essentially aids in getting rid of blackheads and dead skin cells from the face. This ingredient helps to give the face a healthier and shinier look that keeps it rejuvenated. It can also fight against acne and reduce the extra oil that builds upon the skin.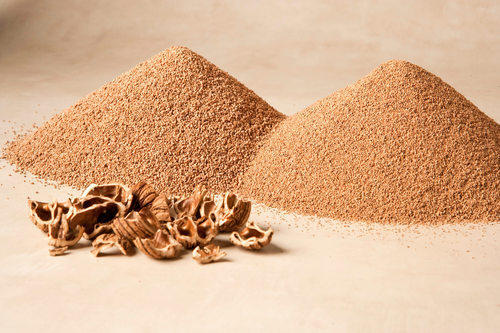 Cetearyl Alcohol: Cetearyl alcohol is an emollient that makes the skin feel soft. It also stabilizes beauty products like hair products and lotions. This element is effective in treating dry skin and making it soothing and calm. It has skin tightening abilities and has a soothing effect.
Green Tea: This face scrub contains green tea from China that has been dried up to preserve all the antioxidant features. Along with reducing acne and skin redness, green tea helps to fight premature aging. Green tea also keeps the face moisturized and gives it a fresh look.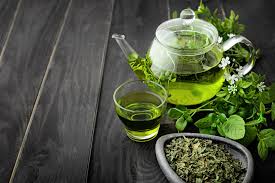 Some of the other ingredients in this scrub are sodium sulfoacetate, benzyl alcohol and glyceryl stearate, and many more. They blend well to improve the overall skin texture and quality.
Product Features | What Makes This Face Scrub So Special?
St. Ives Blackhead Clearing helps to cleanse the face and is mainly suitable for combination skin. Formulated with 100% natural exfoliants such as bamboo powder and walnut shell powder, this face scrub contains a moderate level of exfoliation. The ingredients have been chosen carefully, which primarily benefits in protecting the skin and stopping further damage. This simple to use face scrub brings forward visible results when used three to four times a week. It comes in a 150ml tube and is affordable for the high-quality elements used to formulate this scrub. There is also a travel-size pack available for easy accessibility.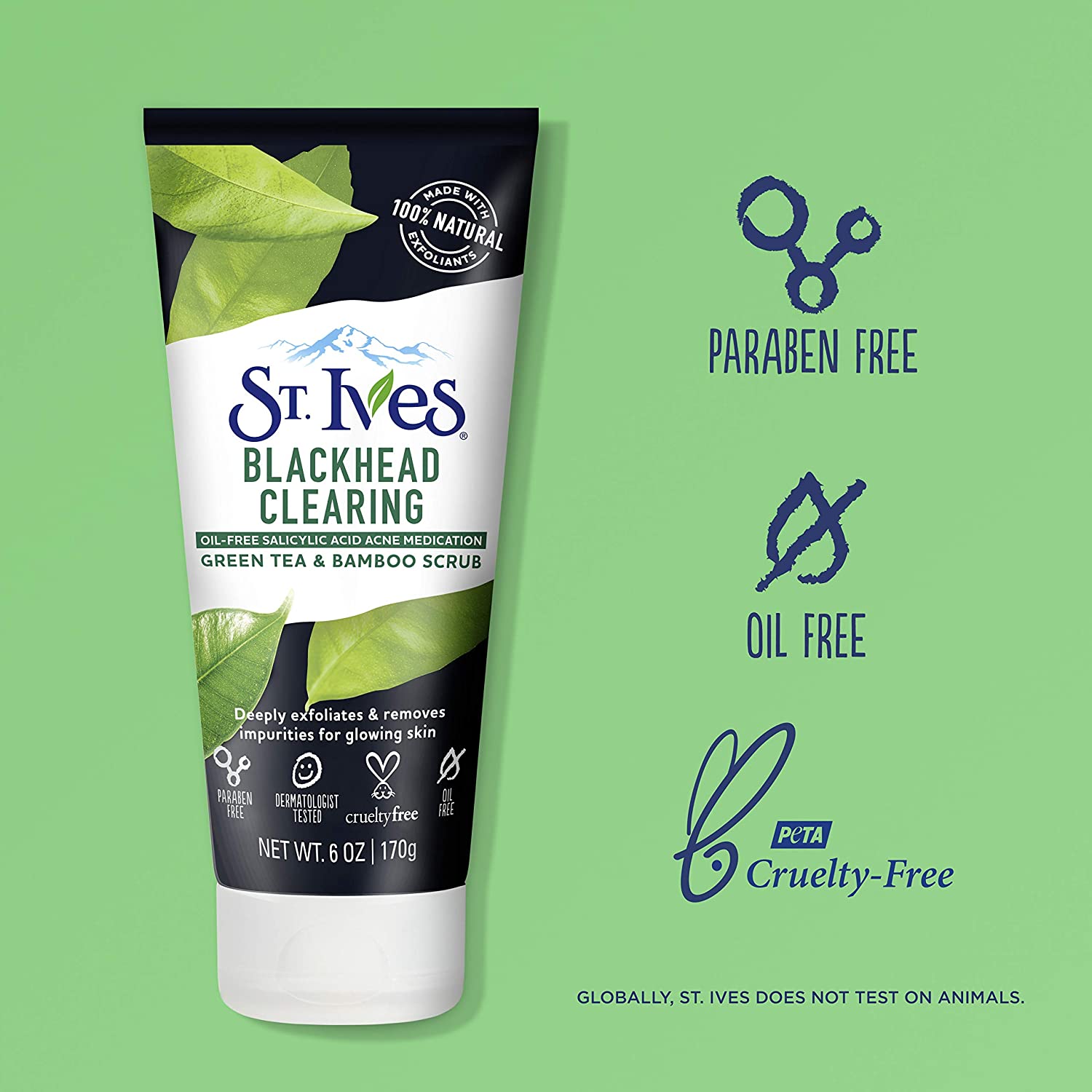 On the whole, there are several benefits that St. Ives Blackhead Clearing Scrub brings ahead to its customers. The formula helps prevent face breakouts that commonly appear because of dust particles and bacteria that accumulate on the skin. The scrub also helps to bring a natural glow to the skin, leaving it soft and transparent. There is also a fruity smell after applying this scrub which attracts many users to keep using it.
Popular St. Ives Products
However, while the blackhead scrub has received a lot of appreciation for bringing forward results that make it unique, there are specific problems with it. Firstly, it takes about three weeks to bring visible changes, which delays getting clear skin instantly.
Many customers have also complained about their disappointment with the ingredients used to design this face scrub. Even though there are several benefits of the existing elements, it contains many chemicals that could outweigh the benefits and give way to further skin destruction. St. Ives face scrub might also not be feasible to remove stubborn blackheads.
Perks
Cures and prevents the appearance of blackheads and acne

Pleasant fruity fragrance

Reasonably priced

Moderate exfoliation level 

Gives a natural glow and shine to the face

Prevents any form of breakouts on the skin
Drawbacks
Does not work well to remove stubborn blackheads that appear

Contains many chemicals that can further damage the skin

Takes a long time (about three weeks) to bring forward a visible difference in results

St.Ives products have a lawsuit filed against them
Customer Insights | St. Ives Blackhead Clearing Review
Looking at the brand's history concerning its lawsuit for its Apricot scrub, it is not uncommon to be confident about choosing this Green Tea Face Scrub. Even though the case has been dismissed for lack of proof, users often find themselves in a dilemma regarding if this is the brand they should opt for. Nevertheless, we believe going through customer reviews about users' experience with the Green Tea Face Scrub can help you understand if there are any limitations of this product or not.
Mia notes, "St. Ives Blackhead Clearing benefits overpowers the drawbacks! I started using the product a few months ago, and it is still my go-to product for blackheads and acne protection. I am delighted with my overall experience with the brand, and the product's price has made it possible for me to find a solution without too much expenditure. I recommend this product especially for the natural glow it brings with each application."
Charlotte says, "Initially, I was quite hesitant about trying out the face scrub by St; Ives because of its past, but I am glad I took the risk. The mix of green tea and bamboo scrub is such a refreshing combination. My skin does feel different now, and I can see that the acne has disappeared from my face. It feels like magic. At the same time, I wish that this scrub worked faster. It took me close to three weeks of regular application to see a difference. I hope St. Ives can work on improving the period."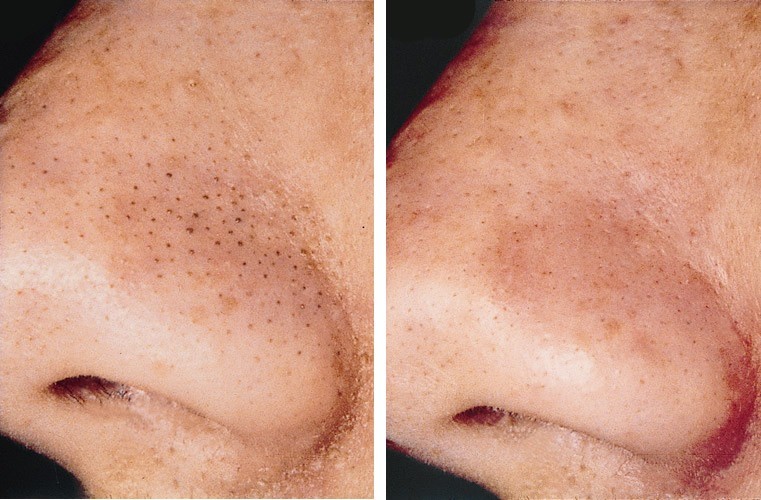 Emelia comments, "There is so much I can say about this face scrub. It smells super and has reduced my pores drastically. I prefer this green tea face scrub over the apricot one, and I feel it is worth the money. The only downside is that once it got into my eyes by mistake, it has a burning sensation for two to three days. It is vital to be careful because otherwise, it is quite painful."
St. Ives Blackhead Clearing on Amazon has received 4.5 stars out of 5. Customers from far and wide have shared their experiences with the brand. Their honest reviews about the useful product can help individuals like you understand if the face scrub's features and quality match what you are looking for. We hope this section helped in answering some of your doubts. 
See Also: Green Mask Stick Review | No More Misleading Reviews (2021 Update)
FAQs | St. Ives Blackhead Clearing Green Tea Scrub
Is St. Ives Blackhead Clearing Good?
Reviews available on the Internet suggest that this face scrub is best suited for those in their 20s. Aging skin is believed to require a more potent formulation to treat blackheads and acne-prone skin. 
Is St. Ives Blackhead Clearing Safe?
Yes. St. Ives Blackhead Clearing is safe to use. The product contains 1% salicylic acid, which blends well with the other elements in a low concentration. All in all, this prevents any severe side effects from occurring. However, like any product, one cannot say that the face scrub is 100% safe. Therefore, if something comes up, we recommend you scrutinize the symptom and take further steps. 
Has the FDA approved Blackhead Clearing Green Tea Face Scrub?
No. Like most other OTC drugs, the FDA has not evaluated Blackhead Clearing Face Scrub.
Closure | St. Ives Blackhead Clearing Reviews
We empathize with the struggle to identify the best skincare product that suits us based on our skin type and condition. Some of the products by St. Ives have received a lawsuit for specific claims such as ingredients, and being dermatologist tested that experts believe they do not live with us. For this reason, the brand's image has taken a bit steep down, which might come in the way of many customers trusting St. Ives for bringing authentic results.
However, we suggest not to hesitate over this decision but rather keep your options open and choose the best depending on which one resonates with the final results you are on the lookout for. St. Ives Blackhead Clearing reviews available on the web will help you understand what this product can help you achieve. But, this one specifically focused on bringing an unbiased picture of this face scrub, and we hope it was beneficial.
This innovative face scrub works well as an exfoliator leaving the skin feeling smooth and bright. There are many downfalls of the product, but its overall results have been robust and long-lasting. The brand has chosen the elements carefully to bring the best results for its users. To get clarity about other questions that you might be thinking about, do drop a message below.