Finding the ideal solution to all your health concerns is a tiring yet essential task. With the advent of gummy bear supplements, the health and fitness industry has witnessed a massive game-changer.  Several gummy bear supplements available in the market might often make you wonder which one entirely does justice to your needs. We might have the answer for you. Sugar Bear Hair reviews are readily available on the Internet, but if you're looking for all the solutions under one page, this is just the one for you!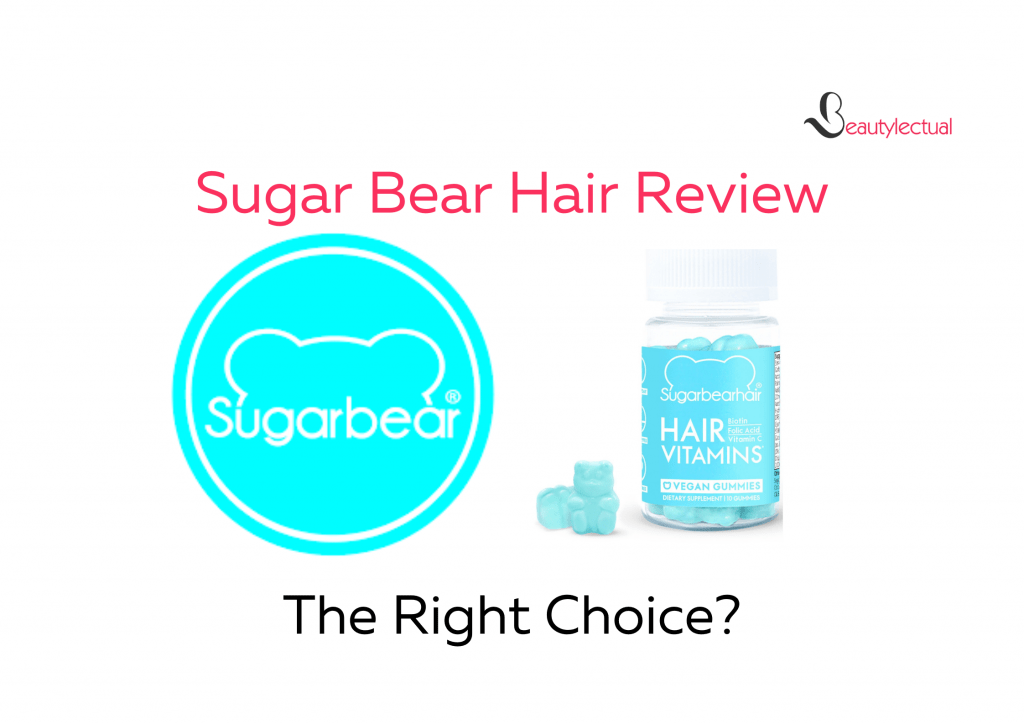 The current lifestyle of our generation gives way to faster aging, hair loss, and insomnia. But while we try to keep up with this fast-paced life, we often find ourselves making common silly mistakes in our life choices. Hence, nothing is as satisfying as finding a brand that works towards providing an overall benefit. But what about Sugar Bear Hair makes it so unique? And whatever may the brand claims be, are they all true? Well, we have the answer for you. Read along to know more.
Also read: MoxieLash VS Glamnetic | The Verdict!
Sugar Bear Hair Reviews | The Perfect Two-In One Deal Breaker?
SugarBearHair was registered in 2016 in Florida by BeSweet Creations. Tara Bosch, who conceptualized SugarBear in 2015, made her dream of creating healthy, low-sugar supplements come true. The company is the first brand in the world to introduce gummy bear-shaped multivitamins for hair. Along with hair products, they also have vitamins for sleep and overall well-being. The brand aims to provide revolutionary products that both taste good and bring health benefits- the ideal two-in-one deal breaker.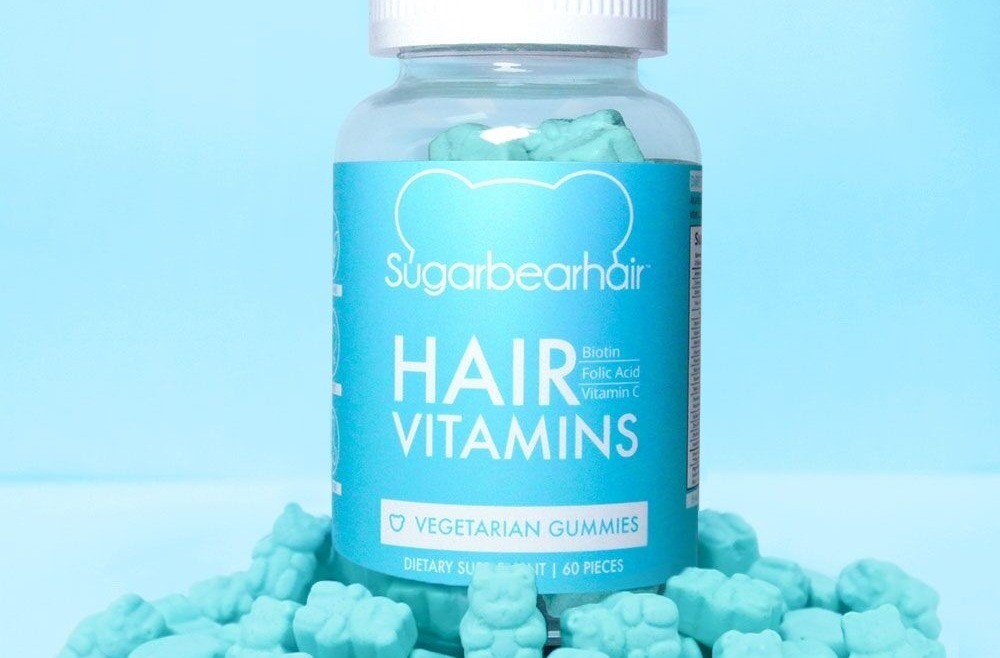 Sugar Bear Hair reviews on various e-platforms like Reddit and Instagram show that the brand has gained popularity amongst young female users all over the globe. These colorful, gummy bear-shaped vitamins are famous for their positive outcome. They are suitable for both men and women, and the products have been tested in labs which guarantee their safety and longevity. To understand why Sugar Bear Hair has been the number one bestseller for years now, you will have to read along.
Popular SugarBearHair Products
Why Should You Buy It?
Formulated With Vitamins: Sugar Bear Hair products are formulated with vitamins that often are deficient in our daily diet. Hence, supplements made with these vitamins such as Vitamin B, D, and E bring forward good outcomes to improve overall well-being and take care of our skin and hair. 
Effective: The Sugar Bear products work well for their cause, be it for hair growth, sleep, or multivitamin supplementation. One can expect to see desired results within 3-6 weeks of using the product, which is a long-term solution, and it also helps to enhance our mood.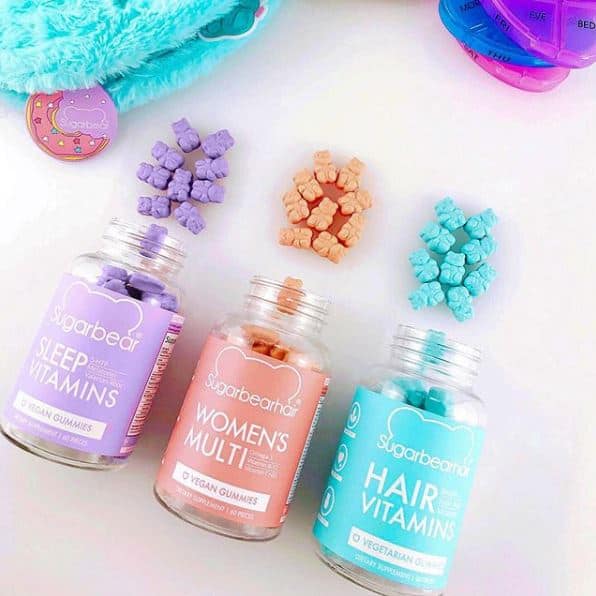 Natural Flavors: The unique thing about this brand is that they do not use artificial colors, unlike most health supplements available in the market. Made mainly with natural berries, the colors of the Sugar Bear products, be it pink, blue, or purple, is 100% natural.
What Are The Ingredients Used?
Sugar Bear Hair, as claimed by the brand, is formulated with the best ingredients that work effectively together to bring forward significant results. This cruelty-free brand makes its products with clinically tested elements that ensure the desired results. Let's understand some of the key ingredients used.
Vitamin A: Vitamin A is an essential vitamin most commonly found in carrots and sweet potatoes. This vitamin aids in improving the skin health and scalp's texture by encouraging the blood's oxygen circulation. Vitamin A is also beneficial for those with a dry scalp as it moisturizes and maintains the natural oil production of the human body. In turn, this keeps the hair longer and more potent and, with its antioxidant properties, promotes hair follicles' growth.
Vitamin E: Like Vitamin A, this vitamin is also beneficial in promoting oxygen circulation. Along with protecting the healthy scalp of the hair, it aids in reducing wrinkles and fine lines. Rich in antioxidants, Vitamin E reduces free radicals making it easier to stop the breakdown of the follicle cells in the scalp.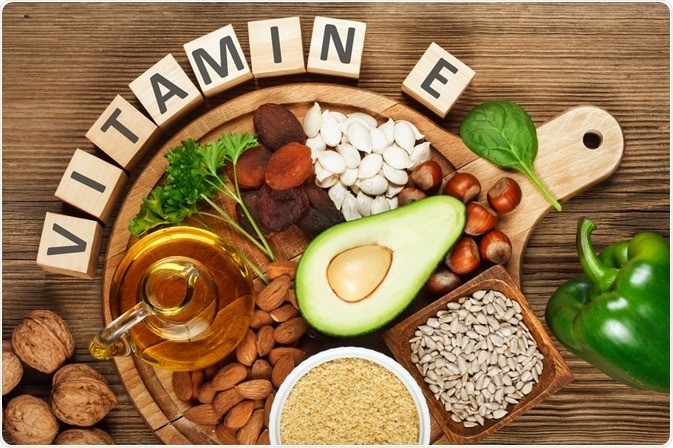 Biotin: Biotin is crucial for promoting hair growth and giving way to a healthy scalp. It produces fatty acids that take care to prevent dry scalp and especially dandruff. This element is present in many foods items such as egg yolk, nuts and oilseeds, and even sweet potatoes. Biotin supplements are also readily available as this element is essential to make hair stronger and longer. When combined with Vitamin B-5, it reduces skin breakouts. 
Vitamin B-9: Folic acid, also known as Vitamin B9, is essential to repair DNA in the human body. This vitamin also aids to support the overall cell division that in turn promotes healthy hair. This vitamin also increases the iron absorption rate of our cells, thus enhancing blood circulation. Folic acid, on the whole, works essentially to reduce hair loss and hair breakage. It also helps to fight premature aging of the skin.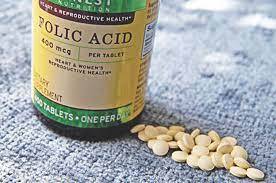 Some of the other essential ingredients include Vitamin C, Vitamin B-12, and coconut oil, to name a few. The elements have been chosen specifically for the benefits it brings forward to human health. Compared to other chewable vitamins, Sugar Bear Hair is made with less sugar content and is also gluten-free. The only downside is that the brand claims to be vegan-friendly since it contains Vitamin D2 only. However, a few reviewers are skeptical about this as Vitamin D is essentially sourced from wool, making it a vegan product.
Best Sugar Bear Hair Products
Sugar Bear Hair's product range consists of three products. We have noted down what each brings to the market to help you get acquainted with them before your final choice.
Sugar Bear Hair Vitamins
Sugar Bear Hair Vitamins is a vegan, cruelty-free product that is delicious to chew and highly beneficial for health. With Amazon ratings 4.5 out of 5 stars, they are explicitly flavored with natural berries that make them tasty. The product essentially works to improve the health of the hair, making it robust and longer. The gummy bears are suggested to be taken twice a day regularly as it brings forward results within 3-6 months. This revolutionary hair-enhancing vitamin has been called a game-changer by many of its users.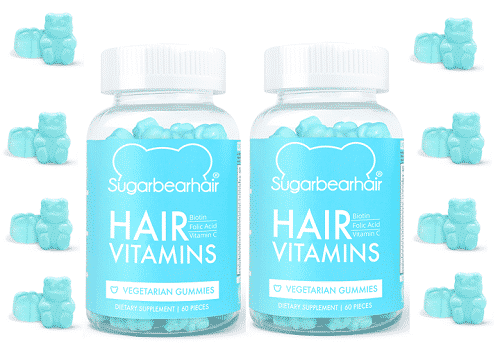 While the product is famous for the results it brings forward, there are specific problems with it. Most importantly, the supplement is formulated in a mouth-watering way, tempting many users to have more than what is advised. This can lead to harmful health issues. Secondly, even in small amounts, the sugar content might not be preferred by many.
Pros
Made with natural berries

Delicious flavor

Clinically tested 

Promotes healthy hair growth

Infused with Vitamin D2 

Vegan
Sale
Cons
Harmful if ingested in an excessive amount

Contains sugar 
Sugar Bear Sleep
The gummies formulated by Sugar Bear to improve sleep have been scientifically developed to help give way to good quality sleep essentially. Sugar Bear Sleep is free from artificial sweeteners and regulates the sleep cycle so that it is in coordination with the body clock. The product is formulated with specific ingredients that make the body relaxed and calm, which aids in optimizing sleep. Some of these ingredients are melatonin, passionflower, and magnesium.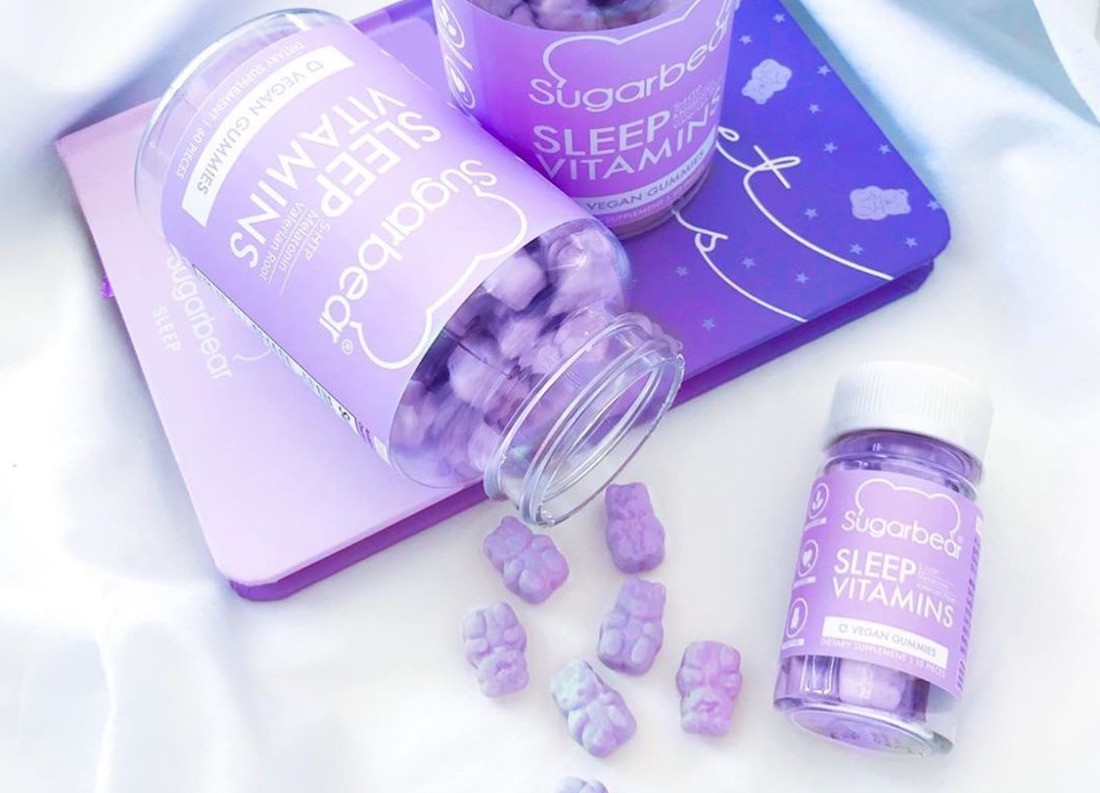 Despite the calming effects produced by this supplement, there are certain drawbacks attached to it. Since Sugar Bear Sleep promotes sleep, it can cause drowsiness and make you sluggish, so it should be taken in a safe environment. The melatonin present is in a high dose. Hence, it is discouraged to take this supplement unless an expert advises it.
Pros
Soothing effect on the body

Relaxes the brain

Promotes sleep and regulates the quality of sleep 

Optimizes sleep cycle according to a healthy body clock
Sale
Sugarbear Sleep Vitamins, Vegan Gummy with Melatonin, 5-HTP, Magnesium, L-Theanine, Valerian Root, Lemon Balm (60 Count)
SugarBear gummies are an easy-to-use, scientifically formulated, vegetarian and vegan vitamin complex designed for men and women age 13 and over*
Stop gulping down large smelly pills and start enjoying sweet, delicious, berry flavored SugarBear gummies! Made in the U.S.A.! Free of artificial sweeteners and flavors. You will taste and feel the difference! Keep bears out of sunlight. Store in a cool, dry place. Color of the vitamins will change over time. The vitamins are still safe and effective with this color change.
SugarBear Sleep are vegan, soy-free, gluten-free, cruelty-free gummy vitamins that you can enjoy!
Cons 
Causes drowsiness

Should not be taken without supervision
Sugar Bear Hair Women's Multi Vegan Gummies
Sugar Bear Hair Women's Multi Vegan Gummies are formulated especially for women. Made with 16 micronutrients, it aids to boost the overall health of users. It can be broken down into healthy skin support through five nutrients, five nutrients for the nails and hair, and six nutrients to support overall energy. Some of the critical ingredients are glutathione, Vitamin B, D2, and E. They work essentially to enhance collagen production.
This multivitamin supplement is suitable for anyone above 13 years old as it helps support the state of prosperity. However, this supplement might not suit users with sensitive skin giving way to side effects. The multivitamin also lacks iron and calcium, which are believed to benefit women's health and well-being.
Pros
Promotes body wellness

Contains 16 micronutrients that improve skin, hair, nails, and energy

Boosts collagen production
Sugarbear Women's MultiVitamin, Vegan Collagen Booster Blend, with Glutathione, Omega-3, Folate, Biotin & Vitamin C (1 Month Supply)
SugarBearHair Women's Multi-Vitamin gummies are an easy-to-use, scientifically formulated, vegan vitamin complex designed for women!
Formulated with Vitamins B-12, C, D-2, E, Glutathione, Vegan Omega-3s, Folate, Vegan Collagen Booster blend.
16 micronutrients to help supplement vitamins many women may be missing in their recommended daily diet.
Cons
Not suitable for sensitive skin.

Does not contain iron and calcium, which are essential to women's health
Customer Testimonials | Sugar Bear Hair Reviews
Sugar Bear Hair reviews on various platforms give elaborate descriptions of what the product brings to its customers. Understanding users' perspectives help to gain a better insight on if this is the brand that will bring forward the outcomes you are looking for. There are several positive reviews that the brand has received. However, Sugar Bear Hair's bad reviews are also available on the Internet, which brings out the negative side of the products. Let's have a deeper look at them.
Jessica says, "I always thought hair fall was normal until I noticed two bald patches on my head. That's when I decided to give Sugar Bear Hair a try since I have heard so much about it. I started noticing hair growth within four weeks of using the product, and I am so happy. My hair is longer and stronger now. The best part is the delicious taste of the vitamins, which makes it easier to have it on a regular basis."
Ashley noted, "Sugar Bear Hair products are just a magical category altogether. I have tried the hair growth vitamin and the women's multivitamins, and they have changed my life. Being a mother of 3 kids, I am aging faster than I should, but the supplements have made my skin and hair feel younger and healthier every day. The only problem I have is the sugar content as I am still looking for supplements with no sugar."
Robert commented, " My sleep cycle was not in adherence to my body clock, which came between my work timings. My doctor recommended Sugar Bear Sleep, and after using it for a month now, I feel so calm since I get to sleep on time, which makes me feel fresh every morning. But I am really disheartened with how drowsy it makes me, so taking two supplements per day is really inconvenient." 
FAQs | Sugar Bear Hair Reviews
Is Sugar Bear Hair Effective?
Sugar Bear Hair products are formulated with beneficial vitamins and nutrients that enhance its users' overall hair quality, well-being, and sleep cycle. When taken regularly, the brand can bring forward effective results within just a few weeks that will help you notice a difference. 
Are Sugar Bear Hair Gummies Safe?
The brand has received a high rating for its safety since it uses high-quality vitamins that are valuable. Unlike most supplements, there are no artificial colorants either. It is vital to be cautious not to overdose on the supplements but instead takes them as advised. However, like any other vitamin supplement, it might cause side effects but nothing too serious.
Does Sugar Bear Hair Vitamins Help With Hair Loss?
According to clinical trials and customer reviews, Sugar Bear Hair vitamins help to boost hair growth and stop hair loss. The vitamins aid to support cell division, giving way to healthy and strong hair.
How Long Do You Have To Take Sugar Bear Hair To See Results?
It can take a minimum of 3 months and a maximum of 6 months to see long-term results from Sugar Bear Hair products. 
See Also: Hairprin Reviews 2021 | Myth Or Miraculous Solution?
Cessation
Sugar Bear Hair is made with natural ingredients and is a cruelty-free brand that professes to be gluten-free and gelatin-free. The company is renowned internationally for its unbelievable results and formulated with vitamins that we often miss out on in our daily diet. The brand has undoubtedly won the hearts of many for the incredible outcome. Hence, from Sugar Bear Hair Reviews we may suggest you give it a try.
In all honesty, the brand is a dream come true for bringing efficient vitamin supplements at a cost-effective price. From all the Sugar Bear Hair reviews available, we have gathered that it is worth giving it a chance. If you are still wondering if this is a brand you should go for or have unanswered questions, do drop a message in the comment section below. Our team will get back to you as soon as possible.