Bleaching is when you use harsh chemicals on your hair to wash off your natural hair color. Why is it done? The lighter your natural hair color, the perfect your hair dye. 
Bleaching disbalances your natural texture, leaves your hair strands damaged and eventually results in hair loss with an immense amount of frizz…
Do you really need to bleach your hair?
Yes! Because now we have excellent products to retain your bleach hair. An excellent moisturizing deep conditioner retains moisture in the hair and stimulates natural oil secretion.
What is hair bleaching?
Hair bleaching means vanishing your natural color by using harsh chemicals. The process is done to make your hair color a bit light so that the new color can shine out. 
If you are going for lighter hair color but your natural hair is darker in shade, then bleaching would be required to achieve that radiant look you are looking for.
Bleaching has its pros and cons and bleached hair will require high maintenance that can be achieved by using deep conditioning hair products. 
The 10 Best Deep Conditioners For Bleached Hair In 2022
Bleaching can harm your cuticles, which can damage your hair from the roots, make them tangled and can interlock strands. A conditioner is highly recommended to be used while washing your hair as it makes the hair smooth, tangle-free and gives back the radiant shine. We have listed down ten best deep conditioners for bleached hair: 
Some products are a hassle to find in stores and this is one of them! You can purchase this product online and little goes a long way. 
It is highly recommended for dehydrated and damaged hair

The natural ingredients strengthen hair strands firmly

The product adds radiant shine to hair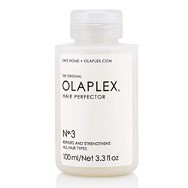 This product is a lifesaver for damaged, bleached hair. Why? Because it's not a conditioner but a repairing treatment. It repairs the hair from the roots, and results can be seen from a single application. 
Formulated with patented Olaplex bond builder chemistry, restores, repairs and hydrates without adding excess weight.

 Eliminates damage and frizz for strong, healthy, looking shiny hair.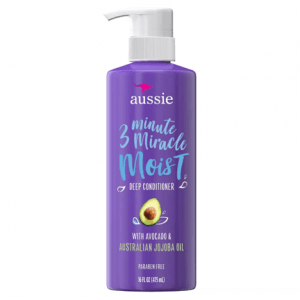 When it comes to beauty, avocado is your best friend. Avocado is not only a fruit but it's a compact full of B-complex vitamins and biotin. 
When we discuss bleached hair it is often said hair lacks moisture and is dry. This deep conditioning product eliminates these problems.
Insane amount of moisturization achieved 

Aussie 3 Minute Miracle Moist Deep Conditioning Treatment can treat dry hair in an instant and turn it smooth and silky.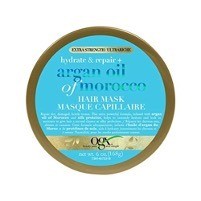 OGX hair masks are considered one of the best in the hair care industry.Argan oil is a key ingredient when it comes to hydrating damaged hair.
It hydrate, repair and renew hair 

Add softness and shine from the roots.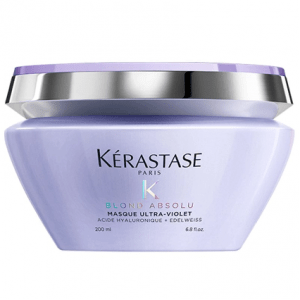 The Blond Absolu product is designed to remove yellow tone and brassiness from your hair. The formula is designed to hydrate and to keep intact your dyed hair color for a longer period of time. 
Quick leave-in performance

Hair color improved

Uniform porosity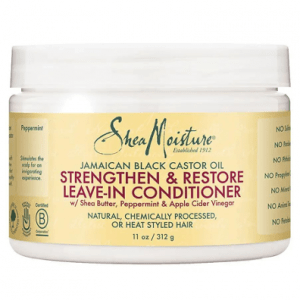 Organic shea butter formula hydrated and deep conditions the scalp. It repairs the damage done by bleaching and harsh products used to color your hair. 
This product has an amazing quality for dry scalp as the ingredient Jamaican Black Castor Oil is loaded with healthy omegas for hair growth




Peppermint: Stimulates the scalp for an invigorating experience
The product targets each layer of the hair and deep conditions it from the roots. It has avocado and argan oils to repair damage done by bleaching or styling.
High-end fruitiness to the scents naturally derived ingredients like olive, meadowfoam seeds, and sweet almond extracts that help to bind moisture and form a protective covering on the hair strands.
Can be used daily

Adds shine 

Prevents frizz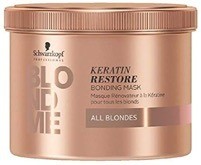 The Schwarzkopf bonding mask is a product that is meant for deep conditioning. The ingredient it contains is Keratin, which help repair dry, damaged hair.
Affordable deep-conditioning mask

Able to smooth strands and detangles

Not heavy on thin hairs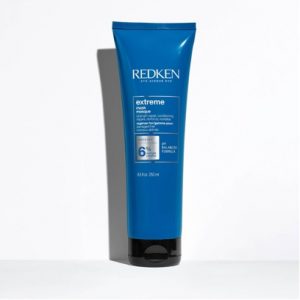 Redken Extreme Mask is a treatment for dry, damaged hair. It's a deep conditioning product and is 15x stronger against any other product.
Deep conditioner dry damaged hair

Strengthens hair strands

Features Redken's Strength Complex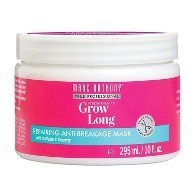 Marc Anthony Grow Long Hair Mask – is a well-known product. A team of experts often uses it for TV ads and fashion shoots in the media industry. 
The combination of avocado and argan oil gives you a look like never before. 

The product helps you to grow back damaged hair

Not to mention it has a very fruity scent.