Dark circles and acne spots are something everyone suffers from, but that doesn't mean we can't cover them up. 
Many concealers in the makeup market can be a game-changer for everyone. Let's get into them
The 10 best drugstore concealers for pale skin.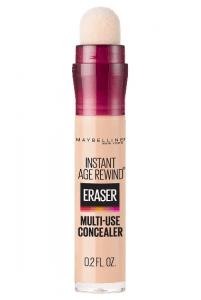 This product is one of the most popular brands amongst makeup lovers and artists. The applicator is extremely easy to apply the product, and it covers dark circles like magic. 
Does not crease 

Long-lasting 

Full coverage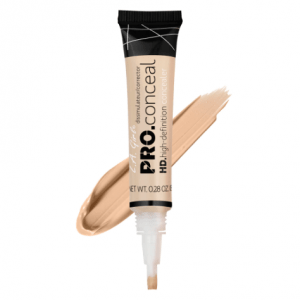 A girl has a variety of color changes to choose from, with excellent coverage to cover all the dark spots and acne marks. This product is highly creamy and affordable to purchase. 
Affordable 

Long-wearing 

Creamy formula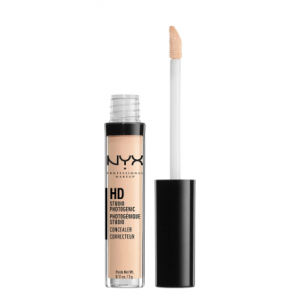 NYX concealer is available in 23 shades and gives a photo finish to your makeup. You can always count on this concealer for beautiful, natural-looking coverage. It cancels out any discoloration and under-eye cakey look.
Easy to blend

It gives a photo finish 

Long-lasting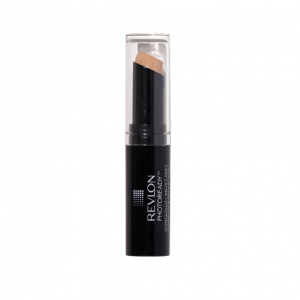 The photo-ready concealer has H.D. filter technology that reflects light while disguising dark circles and marks. The applicator is perfect for covering dark spots precisely. The concealer is available in 6 shades to choose from for your skin complexion. 
Provides full coverage 

Lightweight 

Highly pigmented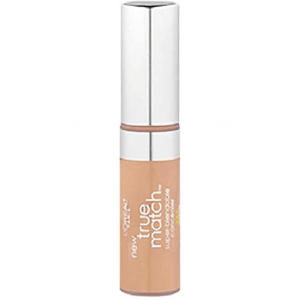 The true match is easily blendable, which works best under your eyes to cover dark circles and blur imperfections. The product comes in 14 different shades to choose from. 
Easy to blend 

Affordable 

Creamy formula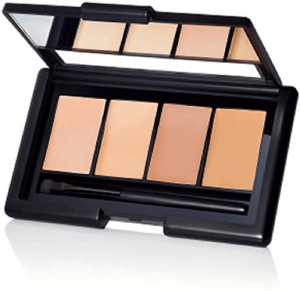 The Elf concealer comes in a four-shaded pallet. It conceals dark circles, brightens under the eye, and gives a glowy finish to your makeup. It's a super low price point; this is undoubtedly one of the best drugstore concealer palettes you can find out there.
High coverage 

Good value for money 

Variety of shades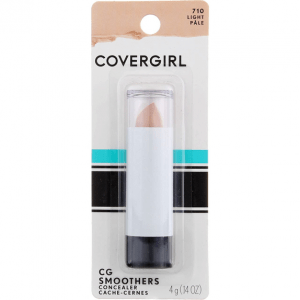 The covergirl concealer has vitamin E and other natural ingredients to help your pale skin look more youthful and radiant. The applicator is perfect for giving full coverage to the needy areas on your face. The product is available in 6 varieties of shades to choose from.
Glides on easily 

Moisturizes and conditions your skin 

Perfect for someone who is just leaning makeup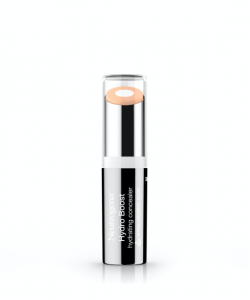 It is considered one of the best concealers for dry skin as it doesn't give you a cakey look. The lightweight concealer hides blemishes and dark spots completely, providing a smooth finish for long hours.
Natural coverage 

Hydrates skin 

Hides dark spots and freckles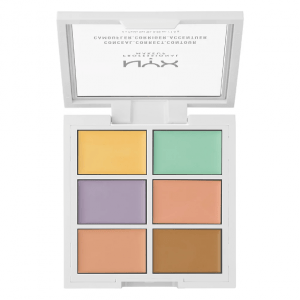 NYX correcting concealer is available in 6 shades. Easily blendable and color concealer corrects dark spots, under-eye circles, and any other blemishes on the face smoothly. 
Gentle formula 

Easily blendable 

Smooth finish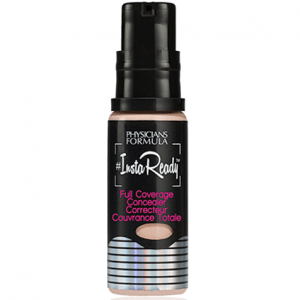 Physicians Formula InstaReady Full Coverage SPF 30 Concealer is an all-in-one drugstore concealer that covers, conceals, and corrects. The creamy formula provides full coverage under eyes and gives a smooth finish to your look with SPF 30 protection.
Long-lasting 

Natural coverage 

Affordable
Conclusion
There's no need to shell out big bucks on a concealer because there are a ton of great, affordable options to be found at the drugstore. The things to look for when buying a good concealer are coverage, applicator, and long-lasting formula. Look out for a concealer which works the best on your skin and doesn't leave your skin dry or gives a cakey look.