Aren't you intrigued by how people in magazines or on screens manage to look so good even if they are crying or diving in the ocean? Well, the credit goes to the top waterproof mascaras. 
The mascara seems to always be on point and intact no matter what the scenario is. So, what's the secret behind the mascara that doesn't smudge or flake? Top waterproof mascaras are every makeup artist's best friend, and it's time you make your friend as well. 
Whether it's summers, humid, or winters, you can never go wrong with waterproof mascaras. We have gathered all the information you need to know about the top waterproof mascaras of 2022.

The hype was unreal when Too Faced first came out with their waterproof mascara. It was everywhere and went out of stock a couple of times. It is not only waterproof but provides immense volume to your lashes with tremendous length. 
Too faced also looks good on lower lashes by giving each lash volume and length. The only issue some users may have is that the lashes might clump together when applying the mascara. Other than this, all is good on the result and application process.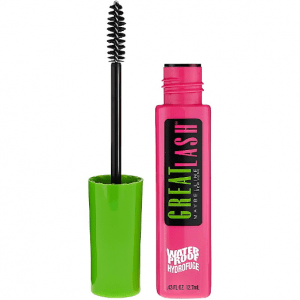 Feel free to dive in the ocean while wearing Maybelline great lash waterproof mascara. Maybelline great lash is one of the best sellers in the drug store line with smudge-proof formula. The formula is lab tested, and the product slides on easily on the lashes. 
The only con of this product is that it doesn't come off quickly. If you think you will wash your face and mascara will slide off, well, no, because it's waterproof, and second, you need a makeuup remover to take it off completely. Overall it does the job pretty well with giving volumized lashes and is pocket friendly. 

Who runs the world in waterproof mascara? It's Christan Dior! That's how makeup artists see this mascara "The must-have in the makeup kit." It's on the top waterproof mascaras list and caught users' attention when it first came out.
The mascara wand lifts the lashes, curls them, and separates each lash from one other. It can stay up to 8 hours or more on the eyes without getting smudged or flaky. The product got lab tested for swimming in the water, staying power, smudging, and the product passed all the tests. Cool, right.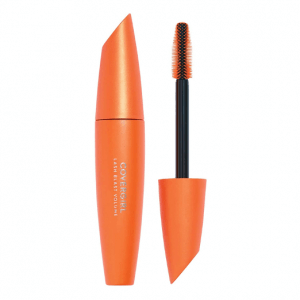 If you are looking for mascara on the go, Covergirl is a good choice. The Covergirl lash mascara range has users hooked and raving about it for quite some time now. 
It is vegan and cruelty free, providing significant volume to your lashes. The wand is thick with thin tiny bristles around it, perfect for small inner corner lashes. The product gives you fuller and thicker lashes with a waterproof formula. 
The only con users found is that it is flaky as mascara particles would fall off the lashes throughout the day. You may need a touch-up after 3-4 hours. Other than that, the whole Covergirl's lash range is a hit!
Our final verdict is that you can never go wrong with any of these mascaras mentioned above. Do give them a try, as they are worth the hype. If you are looking for high-end top waterproof mascaras, go for Too faced or Dior, and in a drugstore brand range, you may choose Maybelline or Covergirl lash. Try them out, and be ready to take on the world with fluttery, long, thick lashes.