An SPF a day keeps the wrinkles away! That statement is true on so many bases. Best face SPF can protect your skin from harmful UV rays and prevents it from hyperpigmentation. 
It doesn't mean you wear SPF in summers only, but it should be worn throughout the year. Dermatologists say to wear sunscreen even if you are going to the stove to cook something; that's how important it is. 
The only problem users have with sunscreen is that it leaves a white cast on your face, which shows even after applying makeup but don't worry, we have got you covered by mentioning the most effective sunscreens you can use all year round.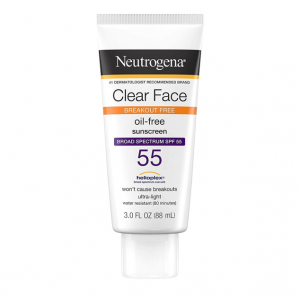 SPF is your BFF! So why not make it your best friend for life? The Clear Face sunscreen is a budget-friendly lotion that contains an SPF of 55. It works for all skin types and is oil-free. The best part is it doesn't leave a white cast and doesn't feel greasy after the application, Thank God! The more, the better!
The sunscreen is water-resistant and can last up to 80 minutes or more. So bring your sunglasses out, proudly wear this sunscreen and enjoy the sunny day outside. You can thank us later.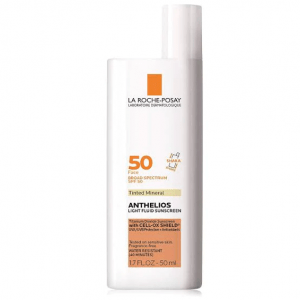 Gorgeous skin is always in! We make sure it's true, and you are forever gorgeous in our books. Now, let's talk about how? Anthelios sunscreen is the answer to this question. It contains ultra-light formulas with antioxidants and can be easily absorbed into the skin. 
Take it out on a test run to make sure you love the product as much as we do! It is fragrance-free, so people with sensitive skin can use it. It dries down matte (no white cast) and is water-resistant, which means sweatproof. You can use it on your body or face according to your preference.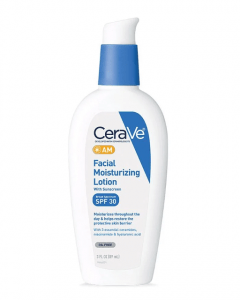 Do you want to know a product that is two in one? AM facial moisturizer has SPF 30 and is a moisturizing lotion. The product is the best face SPF on the market, with oil-free and anti-inflammatory antioxidant properties. 
The moisturizer absorbs smoothly into the skin, is non-greasy, and is fragrance-free. The only drawback is that it's not water-resistant, so the product will wear off if you sweat or go in the water. Don't cancel your beach day; just reapply sunscreen after going into the water.
Sensitive skin? Dont worry Innisfree got you all covered. Keep it in your bag whenever you are on the go. Its lightweight sunscreen is budget-friendly and soothing when applied to the skin.
Go all-in with Innisfree, as it contains traces of green tea extracts with plant-derived oils to make your skin feel smooth like a feather. Fragrance-free and is an absolute favorite of people with sensitive skin.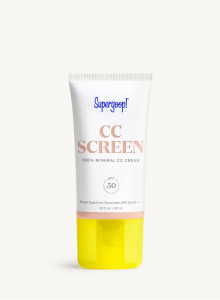 The tint is always in! Be ready to face the world with tinted sunscreen. How cool is that? Tint and sunscreen two in one. The product is available in 15 shades, is oil-free, and gives a very natural glow to the skin. 
Mineral CC cream contains SPF 50, making it the best face SPF product to be used by users. It lasts long and is cruelty-free, with no harmful chemicals added. A win-win situation for everyone; do give it a try! 
The final verdict is no matter whichever sunscreen you use, we recommend using it every day. It prevents wrinkles, hyperpigmentation, and dark spots. Those mentioned above are a blessing in disguise if you use them regularly. Do give them a try, and you won't be disappointed.