We all have used bar soaps back in the days but did you know? They are now back and packed with powerful ingredients to heal and moisturize your skin. Surprised right? 
Sensitive skin bar soap is for people with sensitive skin, but that doesn't mean people with normal skin can't use them. Read ahead to find out which one suits you the best.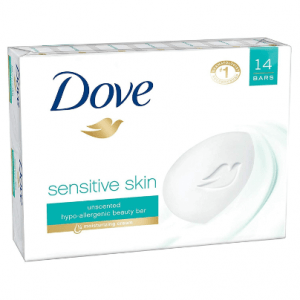 Dove is love! When we think about sensitive skin bar soap dove is the first to pop into our minds. It is hypoallergenic and highly moisturizing. Dove is known for that bar soap that doesn't come off quickly even after washing many times, you know why? Because it is highly moisturizing and leaves your skin feeling smooth and soft.. 
The only drawback is that it contains fragrance and people with sensitive skin may find it not so pleasing to apply it on their face or body. It is super light weight and glides on the skin like honey. Give it a try and thank us later.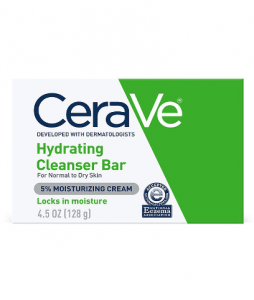 Cleanse and moisturize! CeraVe sensitive skin bar soap is one soapy solution to all your skin problems. The soap is packed with hyaluronic acid and ceramides, leaving your body dewy and glowing. 
Not to mention it moisturizes your body provides a natural glow and utter softness to your skin. It's very gentle and is perfect for application on your pretty face.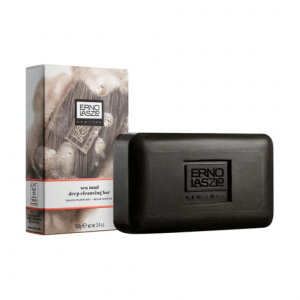 Do you know the power of charcoal on your skin? Well, let us explain. Erno Laszlo is a sea mud deep cleansing bar soap that contains charcoal powder, sea mud, glycerin, and other minerals to give your skin the glow it deserves.
The sensitive skin bar soap Erno balances your complexion, gently exfoliates, and deep cleans your skin. Extra brownie points for the company to design eco-friendly packing. 
We all have raved about Cetaphil moisturizer; it is the best on the market, so what about its cleansing bar soap? Let's find out. The Cleansing bar is budget-friendly and contains ingredients like Vitamin E and B5 that helps to moisturize your skin to the fullest. Cetaphil is safe to use on your face or body, leaving your skin soft, smooth and moisturized. 
The only thing users complain about is the strong fragrance. People with sensitive skin might have a problem, but all is good with the product. 
We often get to hear bar soaps dry out your skin quickly but don't worry about 100% pure coconut butter soaps, as they will moisturize your skin deeply. The powerful combination of coconut oil, olive oil, and shea butter removes dirt, makeup, or impurities on your skin. 
The only con people face is that it gets easily dissolved in water, so you might have to watch the bar. Other than this, we highly recommend it; give it a try.
Sensitive skin bar soap is famous in its terms; they don't run out fast, provides moisture to your skin, and can be used on the face or body. Bar soaps smell good and are very efficient in terms of budget. Try out the list mentioned above and let us know which one you liked the best.