When we talk about hair masks, they are expensive, and most of them don't work the way we want them to. We are thankful for DIY masks that we can create from all the natural ingredients in the comfort of our home. 
The best part about using DIY masks is that they don't backfire on your hair or further Damage them. Since all-natural ingredients are being used in DIY masks, the results are instant and tremendous. 
The word defines itself as deep conditioning, which means fully coating your hair with treated natural products to restore its shine, radiance, and fullness. 
Let's start with our list of the best DIY hair masks for deep conditioning.

Avocado and Olive Oil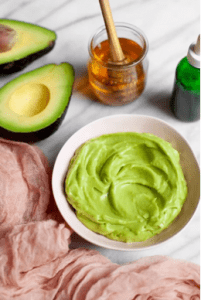 Avocado and Olive Oil masks are best used for maintaining split ends. Split ends are most caused by using too much heat on your hair, including a straightener, curler, or hairdryer. A layer of olive oil will add extra shine and sleekness to gloss over the damaged hair. How to use it? Take half a cup of olive oil and one avocado. Mash them together in a bowl. Make sure it's in a pasty form. Then apply the texture to your hair.
The hair will feel soothed and silky in just the first application. Who knew the best deep conditioner for bleached hair would be a simple DIY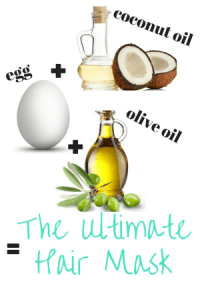 If you think your hair is not strong enough or does not look fuller, worry no more, as this combination will be your go-to DIY mask.
The egg is full of protein and mixed with an oil, gives your hair back its shine and repairs damage. 
Take one egg, whisk it properly and add one tablespoon of coconut oil (depending on your hair length and thickness). Mix the two ingredients and after shampooing, apply to damp hair, leave on for 15 to 20 minutes and then rinse with cool water.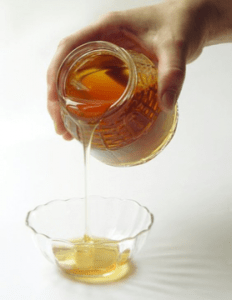 Olive oil is a healthy ingredient used in almost everything so why see the result while applying it to your hair? Combine one fourth cup honey with one fourth cup olive oil and whisk until smooth. 
When you are done washing your hair with shampoo, apply the paste to your hair from scalp to roots. Secure your hair with a shower cap and leave the mask on for about 20-30 minutes to achieve the best result. 
Rinse with warm water and use the mask twice a week. The result will be eye-catching as it will leave you shinny and tangled free. 
Rice Water Rinse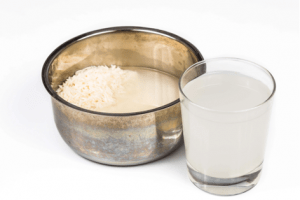 Rinsing your hair with rice water is an old remedy for damaged hair. It is one of the easiest ones as the mask has no scent. Take one cup of rice, boil it and when you see rice water is prepared collect the water in a container to secure it for future use. 
While taking a shower, just rinse your hair with rice water and make sure all the strands are properly soaked. It can be used every day to achieve the best result. 
Greek Yogurt, Apple Cider Vinegar and Honey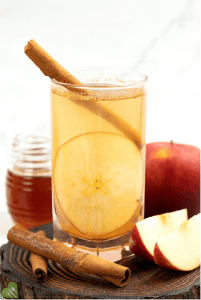 Apple cider vinegar is a key ingredient for hair growth and to detangle hair. Mixed together with Greek yogurt gives your hair the protein it was lacking
How to use it? Take one cup of Greek yogurt, 1 tablespoon apple cider vinegar and 1 tablespoon honey. Leave it in your hair for about 15 to 20 minutes and rinse. 
Mayonnaise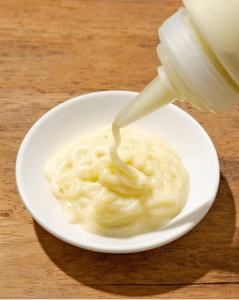 Mayonnaise is something very delicious to devour, but it's not only that but can be used to heal your hair. Mayo itself can be used alone but it works even better if combined with other ingredients like olive oil or honey for an extra oomph of hydration and deep conditioning. 
Take one-fourth cup of mayo (based on your hair length), add one tablespoon of honey, olive oil or avocado for extra hydration. Apply the mixture to your hair from scalp to ends. Wait for about 10-15 mins and rinse. 
The Damage cannot be undone but can be controlled
You can not undo the damage done to your hair, but the damage can be controlled by using all-natural ingredients available at home. 
Hair damage from bleaching is the most common way to damage your natural hair. That doesn't mean it can not be restored! DIY masks are natural remedies you can endeavour to cure your hair. This process can be time-consuming, but the best part is that it is all-natural and can not damage further.
The masks recommended are unique as it depends on which ingredients you are using on your hair. The result will vary depending on the level of damaged hair you have. You have to be patient enough to see which mask works the best for you.
have. You just have to be patient enough to see which mask is working the best for you.