Who doesn't like big, fluttery lashes! No makeup look is complete without lashes. You can achieve a similar look by using good mascara, but the result of wearing fake eyelashes is far better. When we talk about lashes there are a variety of options available in drugstores but to choose the ones best for you is a task well done. 
A little sneak peeks into the history of lashes tells us that people were obsessed with having long lashes. They were trendy in Egypt, and beauty queen Cleopatra was one of them. She used pastel eyeshadows with kohl mascara to make her lashes look fuller and longer. 
We have listed down the best drugstore lashes in the market, have a look.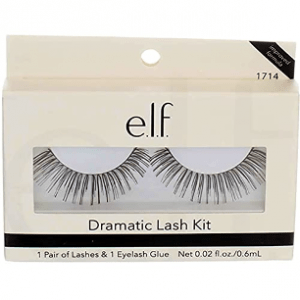 These pairs of lashes are super soft, dramatic, and made of silk. They fit most of the eye shape and look very natural. The kit includes a pair of eyelashes and adhesive glue to stick them on. 
These lashes are affordable and last long.

Lightweight

Vegan and cruelty-free

It can be adjusted to any eye shape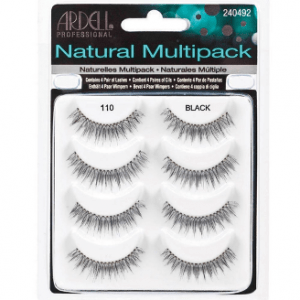 These are the most beloved drugstore eyelashes. They have a range of 120 eyelashes, all of them are affordable and readily available. It is hard to find a makeup artist who does not carry a pair of Ardell eyelash packs.
Add a lot of volume to natural lashes 

The great value of money 

Very natural looking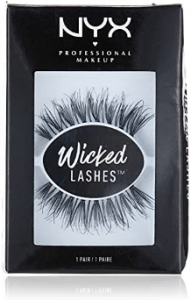 NYX is one of the most popular drugstore brands with various makeup products. Their wicked lashes are dramatic, bold and give a heavy look. These are perfect for going for dramatic, long and bold lashes. 
Easily applied as it has a flexible elastic band 

It gives a heavy look

Affordable and easily available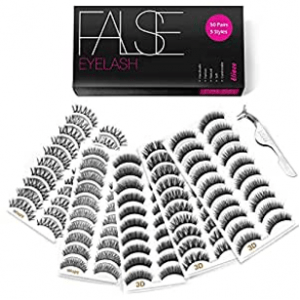 Eliace lashes include 5 different pairs of lashes with different styles. Made of ultra thin fiber, durable and looks very natural. They allow you to add mascara and curl them according to your liking. 
50 pairs of lashes in 5 different style 

The pack includes eyelash tweezer 

Very flexible and can be used multiple times if cleaned properly
The set includes three styles of lashes, eyeliner and a tweezer, so you have everything you need to make your eyes pop. The magnetic eyeliner is glued and allows you to stick your eyelashes easily on the lash line.
No need for lash glue 

Ideal for any eye shape 

Very long-lasting and durable 
How to choose the best drugstore eyelashes
When you are looking for the perfect pair of eyelashes for yourself. There are certain key points that need to be kept in mind. 
Everyone knows their shape of eye, either they are hooded, almond shaped or round. You need to see which length and thickness will suit the best for you. Some of the lashes are very long in length. You need to trim them a bit and adjust accordingly. 
Lashes are made up of two primary materials: synthetic fiber and faux mink. If you are going for a heavy, dramatic look, then use the lashes made from synthetic fiber. They are already so heavy and thick, so it is no use to top them up with mascara. 
If you are looking for some natural-looking lashes, go for faux mink lashes. As they are light weighted, they look very natural and affordable.
When going for drugstore lashes, you need to consider the cost. They are all readily available and low priced, so you need to see which ones fit perfectly. The eyelashes you are going for must have all the features you want. 
Conclusion
Drugstore lashes are very popular and are highly in demand. The reason for that is that you are getting a fully finished product at a very affordable price. There are various options to choose from, and most of them include five different pairs in one pack, a great deal!