From pin-straight hair to flat iron curls and voluminous beachy waves! Who says you can't have it all? There are hair tools for every hairstyle you want so that you don't have to book a salon appointment now and then. 
Life is short to have a dull hair, you name it, and we will tell you how to achieve any hairstyle you want with specific hair tools. Bonus points are to look for hair tools with more than one function, so you get the most for your money. 
So, let's explore the list of our top hair tools you can use to jazz up your hair whenever you want! 
Related article: Top 5 Latest Beauty Tools Everyone's Talking About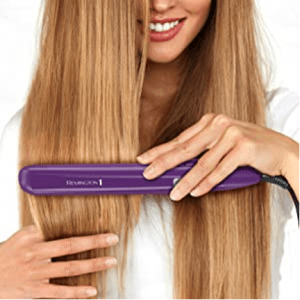 If you want your hair to look silky and straight, then there is no better choice than Remington Anti-Static Ceramic Hair Straightener. It's one of the hair tools which you can trust blindly without being disappointed. It has six heat settings from 301*F to 401*F, so be careful when handling the straightener. It takes about 45 seconds for the straightener to heat up, which is perfect if you want to use it on the go. 
The only con is that it has a short cord, so you have to make sure to be standing in front of your mirror while using the straightener.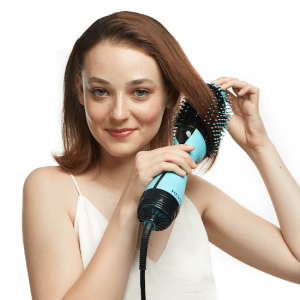 Are you thinking of going for a blow-dry at the salon? Well, give Revlon Salon One-Step Hair Dryer a chance to blow your mind. You will be surprised by how this hot air brush delivers gorgeous, voluminous hair. The unique, non-detachable oval design brush is ideal for smoothing hair, and the round edges create volume. The dryer has nylon pins and tufted bristles that allow your hair to detangle when using the dryer. The three-heat speed setting with a cool tip is perfect for styling your hair. 
The only con we found was that it gets too hot while using the dryer, so you have to keep an eye on the temperature and make sure not to burn yourself.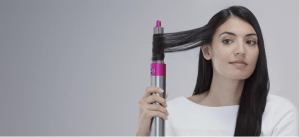 When Dyson came out with their Airwrap Styler, it got people talking about it quickly. It's one of the hair tools which is always out of stock, and the hype is everywhere. If you want to be among the cool crowd, buy Dyson Airwrap. The kit is definitely on the higher end; it comes with two attachments 1.2-inch Airwarp barrel (for spinning curls) and two 1.6-inch Airwrap barrels (for looser curls). 
Unlike a heated curling wand, Dyson uses a continuous flow of air to blow the hair around the barrel to give voluminous curls without extreme heat. Dyson promoted heatless curls and designed Airwrap to style your hair using just air and no intense heat. The Airwarp needs a bit of practice to style your hair; once you get the hang of it, there is no turning back.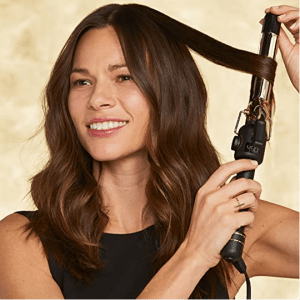 If you want big, bouncy, in-your-face curls, go for 24K Gold Curling Iron. Hot tools professionals can create tight, loose, or beachy waves according to your style. It heats up quickly, and the temperature can go up to 430*F and is relatively easy to use. Just wrap your hair around the wand, hold it for 30 seconds, and you are done. It is designed with Pulse technology that helps the barrel stay hot and maintain a constant temperature throughout the styling process.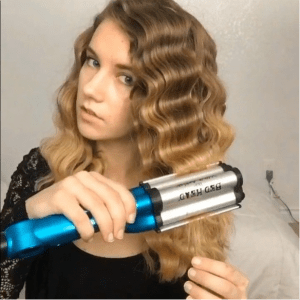 If you want to achieve effortless beach waves, then Bed Head Wave Artist Deep Waver is one of the best hair tools. Its unique barrel gives you beach waves without using a curling iron. It has 2X tourmaline ceramic technology that combats frizz and adds extra shine to your hair. The waver comes with 30 heat settings which can go up to 400*F, and an auto shut-off feature, making it safe to use. 
The list can go on while writing about the best hair tools in the market, but we have listed here the essential ones for your hair. Don't forget to use a heat protectant spray before you style your hair, and the tools can get hot, so it's better to use a glove.