Embrace the waves! Wavy hair requires as much attention as curly or straight hair. You need the right product for wavy hair to strike a balance between hydration and hold. 
You want smooth waves that stay in place without crunch or stickiness. It doesn't matter if you wear your waves natural or beachy; finding a product for wavy hair that achieves all is the right way to maintain them. 
We have researched hard and found products for which your hair will thank you. So, let's get on with the tried and tested product for wavy hair. 
Related article: 5 Best Hair Perfector For Dry and Damaged Hair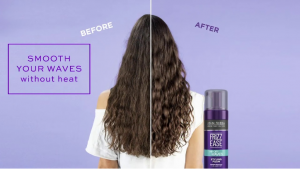 Do you want your wavy hair to look still and natural? John Frieda Frizz Air Dry Waves Styling Foam is the product you should invest in. It's lightweight and has a smooth formula that doesn't make your hair sticky and stiff. The styling foam has moringa oil and special polymers for hydration which keeps your hair frizz-free, soft and shiny. It is safe to use on chemical and colour-treated hair. It has a pleasant scent, and the best part is that there is no stickiness to your hair. They don't feel clump or crunchy after using the product for wavy hair.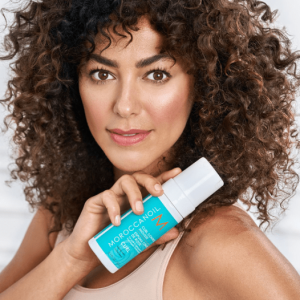 Flaunt your waves with Moroccanoil Curl Defining Cream! Moroccan Oil Defining Cream is a product for wavy hair that maintains curls and natural hair waves. It contains argan oil, nourishes your hair and scalp, and has vegetable protein to fight split ends. After taking a shower and lightly towel dry your hair, apply Moroccanoil Curl Defining Cream. Run your hand through your hair to evenly spread the product on your hair. Let it dry, and embrace your waves!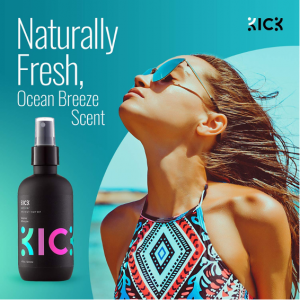 The Kick Active Sea Salt Spray adds texture and maintains beachy waves. It enhances the wave structure and perfectly creates a beachy tousled-hair look. The formula contains sea salt, Epsom salt, kelp extract and magnesium. The power pack ingredients provide an all-day hold and add texture to limp hair without making them stiff. It's a product for wavy hair that protects your hair from daily damage and helps control frizz.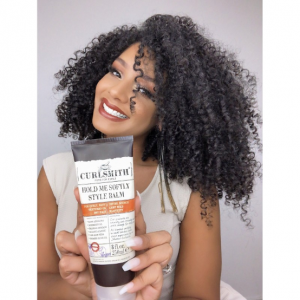 If you like whipped cream, you will love this product for wavy hair. It's as smooth as a whipping cream that enhances your curls and waves. The balm offers a soft hold without making them crunchy. The formula contains coconut oil to lock moisture and reduce loss and breakage. It also has andiroba extracts for nourishment and a blend of olive oil, avocado and apricot kernel oil to provide intense hydration that boosts shine and softness. It works on all curled and wavy hair and is best for medium to coarse hair.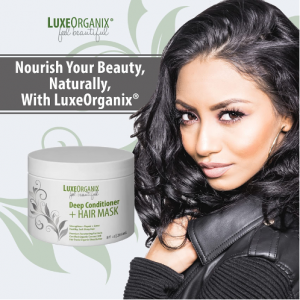 If you are looking for a perfect product for wavy hair, then you are at the right place. The LuxeOrganix Deep Mask and Conditioner strengthen and nourish your hair from the roots. The formula contains hydrating ingredients like shea butter, coconut oil, avocado oil, and quinoa protein to prevent hair breakage. Your hair will feel incredibly soft and shiny after the first wash. 
Related article:  8 Best Conditioner to Hydrate Dry, Coarse Hair, The Ultimate Guide
Wavy hair differs from curly hair as it can be loosely twisted without a styling tool. You can more likely use the same product for wavy hair as curly hair. Wavy hair appears straight to almost curly as they do not form proper tight curls. Either way, both need maintenance and the products listed above are perfect for naturally wavy hair. Wavy hair looks exemplary if they are well pampered, healthy and frizz-free. Invest in the right formula that doesn't weigh down your hair and makes them look hydrated. Do try these products and let us know your thoughts.