You must be wondering what cica cream does? Well let us explain this in detail. 
Cica is short term for the herb Centella Asiatica which is used as an antioxidant moisturizer for sensitive skin. It is a very popular ingredient in Korean beauty products and is found as an anti-scarring cream in European countries. The leafy green herb is gaining popularity amongst big branded names worldwide like L'oreal Paris and Kiehl's. 
There is more to it, read ahead.
What are the benefits of Cica cream?
Several research studies show that cream ingredients soothe minor burns, heal scars and repair skin damage caused by skin conditions like psoriasis. It also moisturizes your skin while leaving it glowing and refreshing. Who wouldn't want that, right?
When should you use Cica cream?
Thanks to the anti-inflammatory properties of Cica cream, they reduce skin inflammation and heal wounds. It also provides moisturizer to your skin; how interesting is that, right? 
They can fight signs of aging and boost collagen production. They are also used as supplements if undergoing IPL treatment or chemical peel. 
Still wondering which products have this herb? Read ahead as we list down the five best cica cream to choose from.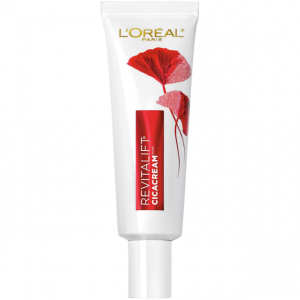 Say no to greasy skin and try L'oreal Paris Revitalift Cica Cream. What's so special about it? It is dermatologically tested and contains the herb Centella Asiatica. 
What does it do? It reduces signs of aging and repairs skin. It creates a shield against aggressors attacking your skin and acts as a barrier. 
What does it have? It contains the goodness of shea butter, cocoa seed butter, and herb.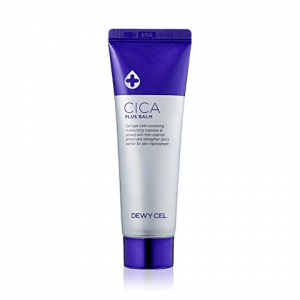 Are you thinking of rejuvenating your skin to look as good as new? Well, don't worry; we have got you covered! The Dewycel Cica Plus Balm restores your skin's natural glow when it is applied as a morning or bedtime moisturizer. 
What does it do? The vital ingredient and plant stem cells repair damaged skin and prevent your skin from wrinkles. 
What does it have? The product contains a powerful combination of hyaluronic acid and panthenol; the duo together can make your skin glowing and flawless. It also contains apple seed extracts and vitamin C to brighten your skin.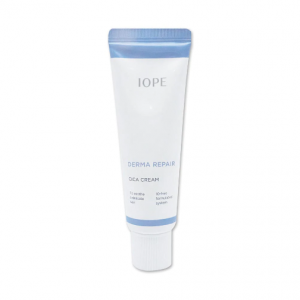 Are you wondering if your skin can get nourishing and strengthening properties in one product.? Well, yes, you can in Iope Derma Repair Cica Cream. One of the best cica cream in the skin care market. 
What does it do? It soothes your rough and damaged skin, leaving you with a natural glow that can be seen from far away (not kidding). The mild, non-irritating formula is excellent for sensitive skin as it strengthens the skin barrier offering dry-damage care. 
What does it have? It comes with a goodness of shea butter and antioxidant rich madecassoside to seal your skin's moisture.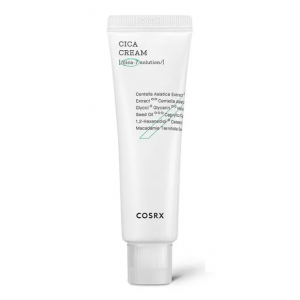 Want to know the hydration secret for mature skin? Well, Cosrx Cica Cream is the right product for you. 
What does it do? It has excellent absorption properties and offers instant relief to irritated skin. It is very gentle on the skin and protects the skin barrier, making it perfect.
What does it have? It contains bark extract, beeswax, sunflower seed oil, macadamia ternifolia seed oil and pinus pinaster bark. That's a lot of ingredients, right? No wonder it's the best cream to provide ample moisture to the skin, leaving it flawless and glowing.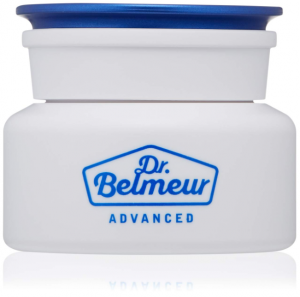 What's a solution for ultimate hydration for your skin? The Face Shop Dr Belmeur Advanced Cica Recovery Cream is your go-to product for hydration and moisture.
What does it do? The anti-inflammatory properties of this product can soothe your dry and itchy skin. The product creates a healthy skin barrier to lock moisture in your skin, leaving your body with a healthy glow. 
What does it have? The product is enriched with powerhouse Centella Asiatica, ceramide and panthenol. It also contains nutegum extracts and glycerin, which provide moisture and dryness. Furthermore, the product is also packed with niacinamide to help minimize pores and even out skin tone. 
Cica creams are an excellent product if you have sensitive, irritated skin with minor burns. It acts as a moisturizer and a repairing cream to soothe your wounds like eczema or rashes. These are the best cica cream that is worth spending your money on as you get healing and moisturizing properties in one product. So go ahead and give it a try.