Are you looking for the best eyeshadow sticks for yourself? Then you are in the right place. Eyeshadow sticks are helpful on the go and very easy to apply. So, whether you want to glam up for a party after work or a hassle-free option, then eyeshadow sticks will offer you exemplary service any day. 
From subtle neutrals, bright winged look and bold smokey eyes to shimmery eyeshadow, they come in various colours and finishes. They are a must-have in your makeup stash; the best part is you can use them as highlighters. 
Moreover, you can carry them around for touch-ups. Read ahead as we discuss the best eyeshadows sticks for you to choose from. 
Related article: We're Calling It Now: The Biggest Makeup Trends of 2022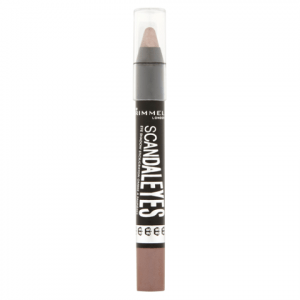 Chunky eyeshadow sticks from Rimmel are a must-have in your makeup stash. The high texture concentration of pigments and smooth texture glides effortlessly. The colour payoff is intense and offers a high shine, luminous finish that lasts all day without creasing or fading. It features a chunky pencil tip that is easily applicable; glide the eyeshadow over your eyelids and blend with your finger tip or a brush. 
The only con is that it doesn't come up with a twist-up option, so if the colour ends, you need to buy a new one for a refill.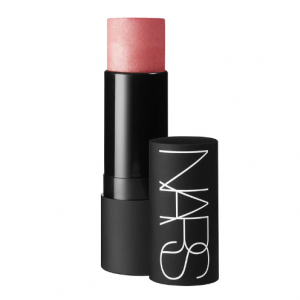 Are you looking for an all-in-one product that can meet all your needs? Well, Nars has it all. The multifaceted product can do everything, from enhancing your eyes to sculpting your cheekbones. Nars eyeshadow sticks are multifunctional, have a creamy texture, glide on easily and have a perfect hue. If you have wrinkly or crepey eyelids, this is one of the best eyeshadow sticks. The only con is that it's a bit heavy on the pocket, but it's a good investment for the long term. 
One single swipe of Bobbi Brown eyeshadow stick is enough to cover your whole eyelid. The creamy consistency ensures that the pencil glides on smoothly without irritating or stretching your skin. The formula can stay up to 8 hours without smudging until you are ready to take it off. You can use it to highlight your cheekbones as vanilla is a natural shade; it can be worn daily to make your eyes pop. It's a high-end brand, but you can see it as an investment.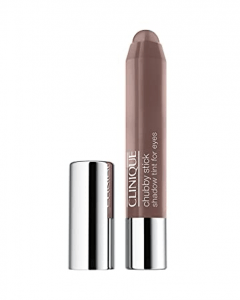 From bright gold to deep plum, Clinique eyeshadow sticks have various shades for your eyes. Clinique eyeshadow stick in Lots O Latte is a perfect shimmery shade accentuating your eyes without making them appear over the top. The fine, creamy texture of the stick and the doomed tip is ideal for applying to your eyelids. Plus, it's lightweight and provides smooth, buildable coverage to your eyes. The best part is no matter how many layers you apply; it won't weigh down your eyelids. It's a bit expensive on the pocket other than that there are no complaints.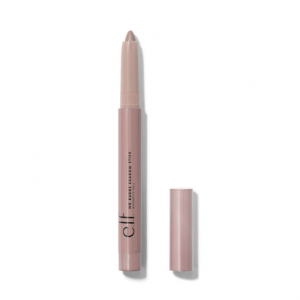 E.l.f has one of the best eyeshadow sticks designed to make your eyes pop with metallic shade. It glides on smoothly and is super blendable. The creamy texture does not smear, smudge or crease when applied to your eyes. The twist-up design of the pencil makes it convenient to use, while its pointed tip offers a precise application. The eyeshadow pencil comes with a sharpener to keep the tip forever sharp. The sharpened tip allows you to use the pencil as an eyeliner. The only con is that if you press the tip so hard it might break and crumble so just keep a lighter hand on the product. 
Eyeshadow sticks are convenient, multipurpose and budget-friendly. When buying the eyeshadow stick for yourself, just make sure to look at the pigment and try it out first to see if it's smudging proof or not. Other than that, we have listed the best eyeshadow sticks in the market, do try and let us know your thoughts.