Vitamin C serums are essential to your skincare routine as they tend to fix your fine lines, wrinkles, hyperpigmentation, and uneven skin tone.
The Korean skincare market has bloomed over the years, and the response is outstanding. Most K-beauty products are skin-friendly, suitable for all skin types, and contain natural ingredients. 
What is a Vitamin C Serum?
A vitamin C serum is a skincare product packed with vitamin C. It has the consistency of a liquid or gel and is applied topically to the skin. You'll find these serums wherever you usually purchase skincare products at department stores, beauty stores, and drug stores.
Top 5 best Korean Vitamin C Serum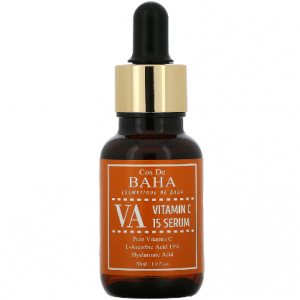 Cos de Baha Vitamin C serum is an all-in-one product to fight multiple skin issues. The formula fades hyperpigmentation, fine lines, and blemishes. This serum is rich in antioxidants that offer excellent damage protection against free radicals and lock in the skin's natural moisture. It can also be used as a spot treatment to eliminate breakouts, blackheads, and acne.
Lightweight 

Non – sticky 

Paraben-free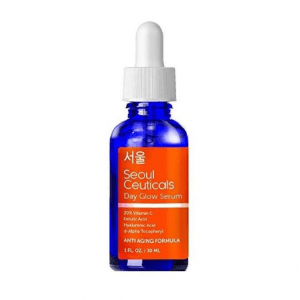 Seoul's ceuticals day glow serum contains 98% of natural ingredients. The formula contains vitamin C, E, and hyaluronic acid that fights anti-aging signs and fine lines. It also helps to close large pores, which can reduce acne and be used as a makeup primer. 
Contains natural ingredients

It has a pleasant fragrance

It can be used as a makeup primer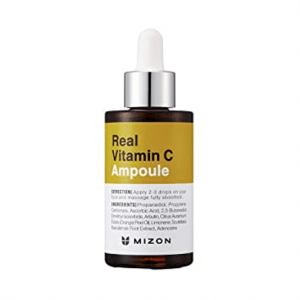 The Mizon Real Vitamin C Ampoule is a fast-absorbing formula that moisturizes your skin, evens out the skin tone, and improves elasticity. The formula is perfect for people with saggy skin, dryness, and pigmentation. It also contains organic moisturizing ingredients that nourish the skin with essential nutrients while providing vitality to your skin.
Contains natural ingredients

Get absorbed very easily 

Lightweight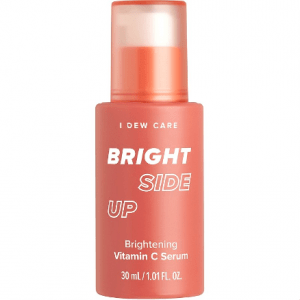 The I dew care brightening serum is an all-in-one product to revitalize your dull skin. The lightweight serum brightens up your serum, makes your skin plumpy and glowy. It is packed with vitamin C, boosts radiance, evens the skin tone, and protects against oxidative stress-causing environmental aggressors.
A small amount goes a long way 

Pleasant fragrance 

Paraben-free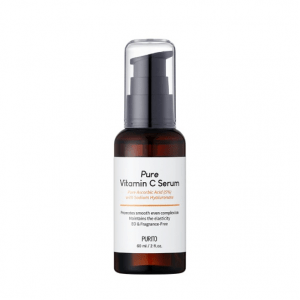 The Purito Pure Vitamin C serum makes your skin clear while adding glow to your face. It restores your skin moisture and its pH balance. The product is also formulated to prevent UV damage to your skin that may cause hyperpigmentation. 
Fragrance – free

Paraben-Free

Suitable for all skin types
Conclusion
Korean skincare brands have created a buzz in the market for all the right reasons. The K beauty products are formulated with natural ingredients and instantly show results. Vitamin C Serum is one of the best-selling products which helps prevent fine lines, wrinkles, hyperpigmentation, and dullness. The serum adds radiance and glows to the face leaving your skin feeling fresh and young.