Long gone are the days when the best beauty tools were reserved only for the experts. The power of youtube tutorials and influencers demonstrating new products got us thinking, why not try out a new skincare tool which is fun, exciting, and gratifying to use.  
The skincare market contains unlimited best beauty tools for your skin, and adding them to your beauty regime can make a difference to your skin. The best part is you don't need to refill them, and they don't expire. 
Read ahead as we have gathered the five best beauty tools you can splurge on for yourself to have a mini spa experience at home.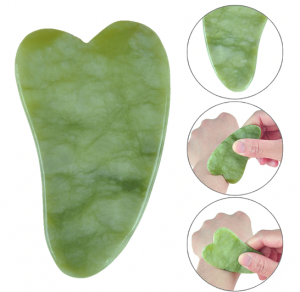 We have an instant solution when your under-eye area looks puffy in the morning.  Gua sha is an ancient Chinese healing technique using scraping massage tools to improve balance and blood circulation. 
It's one of the best beauty tools available, which doesn't involve any batteries. Very straightforward to use; stroke the Gua sha upwards on the face to quell puffiness and swelling; voila, you are done. You can use it multiple times a day according to your liking.
Did you know? There are variety of Gua sha available by different brands, and most of them are pocket friendly.The smooth curved edges are there for sculpting, and one of the excellent qualities is their app
earance. They look like gemstones which are available in every color. Do give it a try! We can rave about it more, but for now, this seems convincing. 
Say bye-bye to clogged pores! We all have seen excellent results when our face is steamed during facials. Facial steamer hydrates, softens, cleanses, and soothes the skin. It promotes circulation and makes the skin more permeable. 
The steamer helps cleanse all built-up dirt and oil from your skin to make it easy for you to clean those clogged pores. The Vanity Planet Aira Ionic Facial Steamer comes with a cute bunny ear headband to remove the hair from your face while you are busy absorbing all the steamed goodness.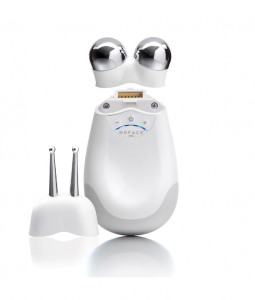 Are you thinking about doing facials at home? The Nuface Trinity set is the perfect solution for you. The set contains a charging plug, gel primer, and attachments.

It helps tone, lift, and contour your facial muscles while reducing fine lines and wrinkles. According to the technique mentioned by the brand, it is best to wash your face with a cleanser, apply the primer, and then use the tool on your face. There are different attachments used for underneath the eye area and lips.  
Massage your face with the goodness of NuFace trinity pro once or twice a day as it leaves your skin hydrated, clean, and soft like a baby.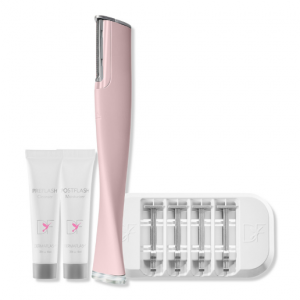 Are you tired of waxing or threading your facial hair? Waxing or threading can be painful and comes with side effects like burns, redness, or, worst case, skin peeling off; ouch! Don't worry; Dermaflash has an exciting tool to offer. 
The Dermaflash luxe exfoliation device helps to shave your face quickly and pain-free while in the comfort of your home. Use the shaver opposite your hair growth and slide down on your face for perfect, smooth skin. The device comes with different blade attachments with on and off button.
It is clinically proven that hair will not grow back long or thick, and within 30 days of using the tool, you will notice a reduction in wrinkles. Of Course, beautiful glowing skin as well.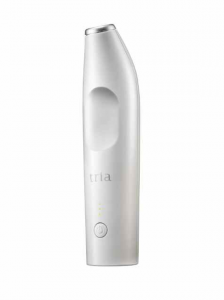 Removing your body hair is a painful process and would require professional help for it. So, why not do that at home and within just 15 minutes? Sounds too good to be true! 
It isn't! Tria Beauty Hair Removal Laser Precision is an easy at-home laser removal tool that you can use to get rid of body hair. 
 You may feel a pinch when hair gets plugged, as it targets even the smallest hair follicles. But the best part is after 4-6 treatments; your hair growth will be less and lighter. 
It is an expensive product but a good investment in the long term. The hair can be removed from sensitive areas on your body as well. You can see a reduction of hair up to 70% within three months. Interesting right?
To wrap it up, many of the best beauty tools are available in the market, but choosing the one that works best for you is a trick. Try the ones listed above, as these tools scored the most loved reviews among the users.