In 2021, due to the pandemic, most people took a U-turn from using makeup daily to not even putting on lipstick because of the face mask. That makes sense as safety first, but in 2022, we will see new makeup trends and creative ways to enhance your beauty. 
Next year will be a completely different story, and that's what we love about makeup trends. They change within a blink of an eye, so buckle up, ladies, to catch up. It's hard to list all the makeup trends in one article, but we tried our best to give you the top ones you must know about. 
Let's get on with our list to keep up with the latest makeup trends for 2022.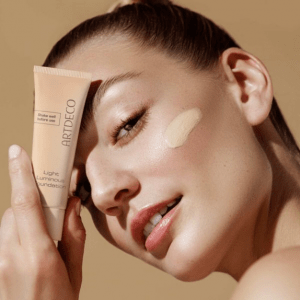 Gone are the days when we used to pack on loads of foundation to match our skin and for complete, seamless coverage. Today it's all about lightweight, luminous bases which look so natural that it is hard to tell if you are wearing any makeup. We like how makeup artists are experimenting with makeup trends these days. For example, you can make your foundation luminous by mixing highlighter powder with your base; the results are flawless. 
Another example would be using a bit of face oil to make your base blended, glossy and supernatural. Better yet, if your budget allows, you can go for a luminous high-end branded foundation that doesn't require mixing and gives a bright, lightweight foundation base. We would say go for Giorgio Armani Luminous Silk Foundation to have a perfect base. 
Contour and Lift with Blush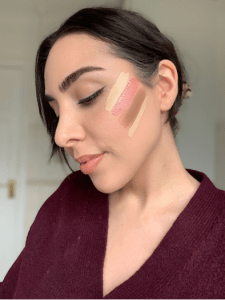 Blushes are back, and they are better than before! Using blush is one of the oldest makeup trends, but why is it on our list? Let's find out! Blush brings life to your face, and draping that colour to your temples, cheekbones and apples of cheeks lifts adds colour to your face. If you are going for a powder blush, then the key is to touch your brush to the pallet slightly; don't pack on it, as powders have difficulty blending in. 
This does not happen in cream blushes as they blend like butter to your face. If you are going for powder blush, we would say go for Tarte pallet and if cream, then Pixi or Nars sticks are the best! They look so natural, which also helps to contour and lift your face perfectly.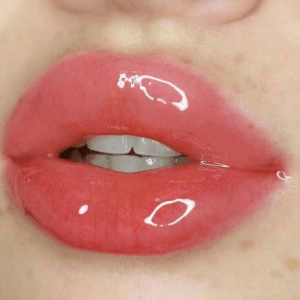 Glossy lips are always in! You can't get enough glossy lips as they will adjust to any makeup trends no matter what the year is. They are like evergreen makeup tips that never go out of style. It's safe to say you can use a shiny lip gloss over any matte, semi-matte or liquid lipstick to add a little oomph to your makeup look. Glossy lips paired with matte eyeshadows is the look you can pull off in lunches, dinners or even early morning breakfasts. We recommend you go for Gloss bomb universal lip luminizeres as they are the bomb dot com. You won't be disappointed.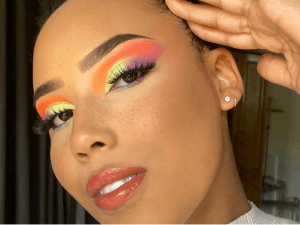 You can't get enough of these makeup trends, from minimal eye makeup to bold, statement looks. It's about the right eyeshadow and adding simple details like inner corner shiny shadows or little Rhinestones to make your eyes pop. 
Statement Eyes can also cooperate in your everyday life; you can make your eyes pop with a plain outfit. If you ask us, we would tell you to go for MAC single eyeshadows as they have the best reflectors and are highly pigmented.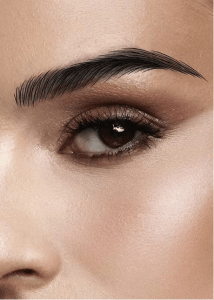 Beyond statement eyes, you can also focus on your brows. You can make them bold and brush them out is one of the latest makeup trends. You can use a brow pomade or tinted brow gel to make your eyebrows bold and beautiful. Don't forget to use a highlighter under the brows to define them. Bold Brows don't only look good on a runway but can also be a part of your daily lifestyle. 
Nobody does brows better than the Benefits eyebrow kit. It's everything you need in life, and you will not be disappointed once you get the hang of it. 
The thing we love the most about makeup trends is that some looks never go out of style. You can pull them off at any time you want. We have listed the ones we feel are the biggest makeup trends of 2022. So, go ahead and try the ones you like the most.