Many have relied on the storied powers of setting spray to prevent makeup from wearing off. What would summer pool parties and extended events be like without this make-up must-have? Unfortunately, setting sprays don't come in tap; sooner or later, you'll run out. Is there anything a make-up maven can do? From whipping up your own to using ready-made alternatives, learn what to use instead of setting spray in this comprehensive guide. 
Ready-made Alternatives to Setting Spray
These easy-to-find setting spray alternatives will give your makeup the staying power it needs to last for hours, but they're still not as good as the real thing. If you find yourself in a pinch, try these setting spray hacks. 
1. Spritz on some water or rosewater
Yes, you read that right. If you're wondering what to use instead of setting spray, trust in good ol' water. When sprayed at a distance and used sparingly, water can be used as an alternative to setting spray. Water locks the foundation into your pores while leaving a dewy finish. The same effect can be achieved when using rosewater. We recommend spraying on only a little, as this may remove the makeup instead of locking it in place. 
Our favorites:
Heritage Store Rosewater & Glycerin Hydrating Facial Mist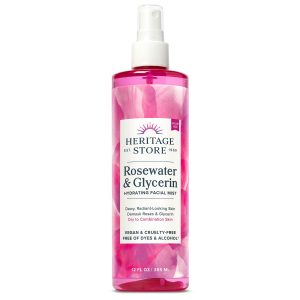 This setting spray alternative is the next best thing to setting spray, and it has skincare benefits too!
Mario Badescu Facial Spray with Aloe Herbs & Rosewater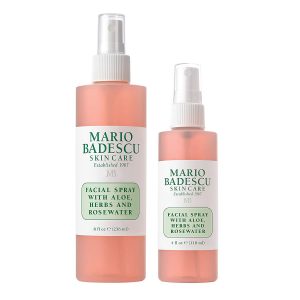 This cult favorite is excellent on sensitive skin. Aloe, rose, and gardenia set your makeup while hydrating and clarifying your skin. 
2. Pat on some loose powder 
Oil and sebum are makeup's number one enemy, so it's no surprise that people with oilier skin often find their foundation disappearing in just a few hours. For longstanding makeup, get to the root of the problem – soak up sebum with loose powder. Pat on some loose powder or translucent powder on your t-zones or on areas where your make-up quickly wears off. 
Our favorites:
Neutrogena Healthy Skin Pressed Powder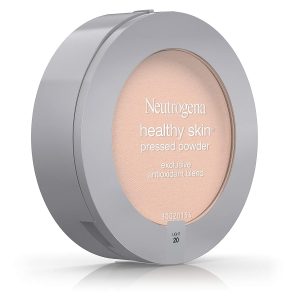 Affordable but ultra-effective. This entry-level pressed powder is fantastic for dry skin, thanks to its hydrating and brightening antioxidants like vitamin C, B5, and E.
Hourglass Veil Translucent Setting Powder
This may be a splurge, but it's worth it! Excellent for a range of skin tones, this translucent powder is infused with diamond powder to set makeup and blur imperfections.
3. Use a good primer 
Don't underestimate the power of a good primer in ensuring your makeup doesn't budge for hours. Primer helps your makeup stick better to your skin by providing a smooth and oil-free base. Several primers are specifically formulated for more extended makeup wear.
Our favorites: 
Benefit Stay Flawless 15-Hour Primer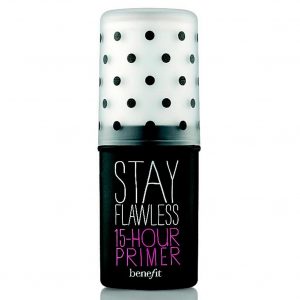 This stick primer helps lock in your foundation for hours while enhancing coverage. We love how it easily glides on the skin!
Smashbox The Original Photo Finish Smooth & Blur Oil-Free Primer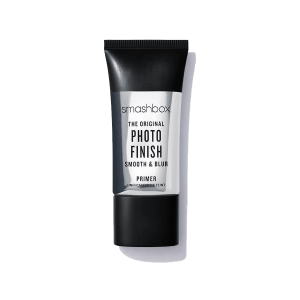 We love how this primer fills in pores and fine lines without leaving a white cast. It also does a great job of ensuring your makeup doesn't budge for hours!
4. Use hairspray as an absolute last resort (not recommended)
We included this alternative in the list because we like to be thorough in our suggestions. We know how hairspray can be incredibly effective in ensuring your makeup stays smudge-proof (ask the drag community). However, since hairsprays contain pore-clogging and skin-damaging chemicals, we highly advice against using them 
Make Your Own Setting Spray
You can make your own setting spray at home with some basic kitchen ingredients and a little elbow grease. If you find yourself squeezing the last drop from your setting spray, these tried-and-tested recipes can boost your makeup's staying power. 
Rosewater + Witch Hazel 
If you're wondering what to use instead of setting spray, this DIY setting spray recipe uses rose water for a dewy finish and witch hazel to suppress oil production while keeping your makeup in place. This formula is excellent for oily and acne-prone skin, but it's great for any skin type. 
The recipe: 
Combine 1 tablespoon of witch hazel with 1 tablespoon of rose water and 1 1/2 cups of water. Pour the concoction into a clean spray bottle, and shake before each use. This formula may last for two to three weeks when stored in the fridge. 
Aloe vera + Lavender Oil
A setting spray alternative that lengthens makeup wear and offers skincare benefits? We'll take it! In this DIY recipe, aloe vera mattifies the skin and reduces oil production, while lavender oil calms inflammation and improves skin complexion. When combined, these ingredients serve as an excellent setting spray alternative. 
The recipe: 
Combine two drops of lavender oil with two tablespoons of aloe vera gel and 1 1/2 cups of water. Pour the mixture into a clean spray bottle. Shake well before each use.