When the mercury drops and the wind picks up, our skin takes a brutal beating. Don't you wish there was a winter face cream that could get to the root of dryness, itchiness, and flaking? To aid you in your search for seasonal skincare, we compiled a list of our favorite cold-weather moisturizers. These tried-and-tested suggestions include options for all skin types, from rich creams that provide intense hydration to gel creams that won't weigh your skin down.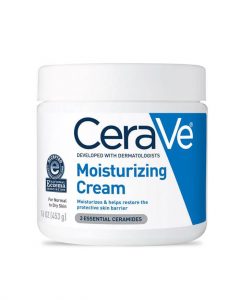 Why we love it: This budget-friendly cream is excellent for sensitive skin, thanks to its no-frills ingredients.
The cold can be ruthless on the skin, so why put it under more stress? A dermatologist favorite, this basic moisturizer prides itself on its minimalist ingredient list that works wonders for dry and sensitive skin. It's oil-free, non-comedogenic, fragrance-free, and won't cause irritation. Slather it on before braving the cold, and watch your skin quickly lap up the non-greasy formula!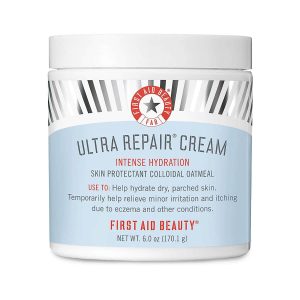 Why we love it: A lifesaver for super dry and flaky skin (even eczema), this cream-based moisturizer is gentle on the skin but offers long-term relief. 
Many swear by this moisturizer, and we're among the converts. This award-winning cream features three powerhouse ingredients: colloidal oatmeal (a skin protectant that relieves eczema and other skin conditions), vitamin-rich shea butter, and soothing allantoin in one vegan-friendly formula. We absolutely love how it's thick without feeling greasy and comfortable enough to wear day and night.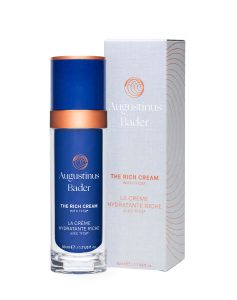 Why we love it: Two words: stem cells. Cutting-edge science backs up this extraordinary face cream to provide intense hydration and prevent signs of aging. 
If you can look past the hefty price tag, the Rich Cream by Augustinus Bader is a phenomenal moisturizer that does more than just hydrate the skin. Reviews say you can eschew your entire skincare routine in favor of this all-in-one product, all thanks to its revolutionary stem cell technology, synthesized molecules, and amino acids. Scientific mumbo jumbo aside, you'll find an exceptional product that plumps the skin full of moisture and reduces signs of aging, and that's more than what you need to survive the winter months!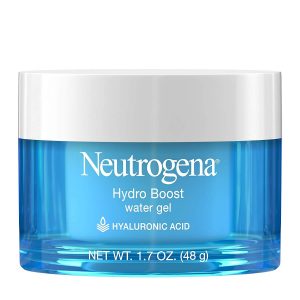 Why we love it: Gel-based moisturizers don't usually pack a punch, but this one offers long-lasting moisturizing power. 
Often touted as the #1 best-selling facial moisturizer in the US, you'll be hard-pressed to find someone who hates this stuff. The oil-free and non-comedogenic formula is perfect for oily and acne-prone skin. It disappears when applied, but don't be fooled – hyaluronic acid gives this award-winning formula its renowned staying power.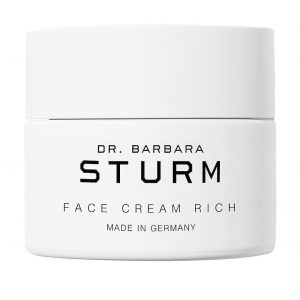 Why we love it: Near instant results of firmer and plumper skin make this moisturizer a cult favorite – especially among those with mature skin types. 
It's easy to make a hard pass on the whopping price tag, but hear us out: this product works. This ultra-rich cream blankets your skin with intense moisture – and the staying power is simply noteworthy. Stay soothed during the winter with dry-skin busting and skin-membrane strengthening ingredients like purslane, magnolia, and African Whitewood. Tip: apply it as a night cream for plumper and more revitalized skin in the morning!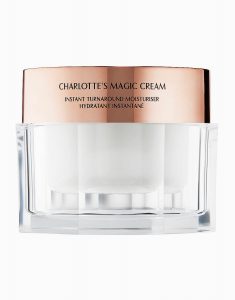 Why we love it: The name says it all – this hyaluronic acid-infused, skin-soothing, and ultra-hydrating formula is sorcery in a tub. 
It's no surprise celebrities love this stuff. For one, you'll get an instant, dewy glow upon application, then the rest of the ingredients – hyaluronic acid, vitamin E, camellia oils, peptides, and rose-hip – work their hydrating, anti-aging, and collagen-boosting magic. Additionally, it's also an excellent primer for make-up, as it leaves your skin plump and hydrated adequately for cosmetics.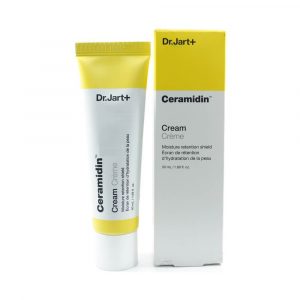 Why we love it: This ceramide-rich formula fights all the common symptoms of dry skin during the winter: toughness, itchiness, flakiness, and tightening. 
Redditors absolutely love this product as a winter face cream, and the feelings are mutual. Dr. Jart + Ceramidin Cream is an intensely-hydrating moisturizer that improves the skin's barrier and protects against water loss. Thanks to a patented ceramide and the addition of Pyracantha fortuneana fruit extract, it soothes stubborn itch, chronic dryness, allergies, and eczema. Do yourself a favor and keep this in your bag all winter!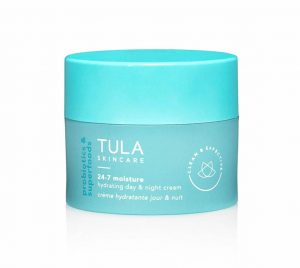 Why we love it: This all-around day & night moisturizer has everything you'll want from a winter face cream – ultra-hydrating, revitalizing, and wrinkle-smoothing.
Word of mouth gave this cream the popularity it now enjoys, and we're here to share the good news. This do-it-all moisturizer revives dull skin, thanks to a skin-nourishing cocktail of probiotics, prebiotics, peptides, squalene, and fruit extracts. It comes in a lightweight and non-greasy formula that won't clog or weigh your skin down in the winter.