We have officially stepped into a mechanized age where we depend upon machines for everything.
Technological advancements continue to transform the way we live and have made our lives easier.
Technology has made us lazy, and due to the pandemic, we are now used to staying at home.
Now that we have returned to normalcy, still, we refuse to step out of our comfort zone.
Instead of standing in long queues outside the salons, it is better to take care of the skin in the comfort of our home.
How to do this? Simple, by any facial device.
Today, we will assess two facial devices and know which one is better; keep reading this unbiased comparison of Ziip VS Nuface.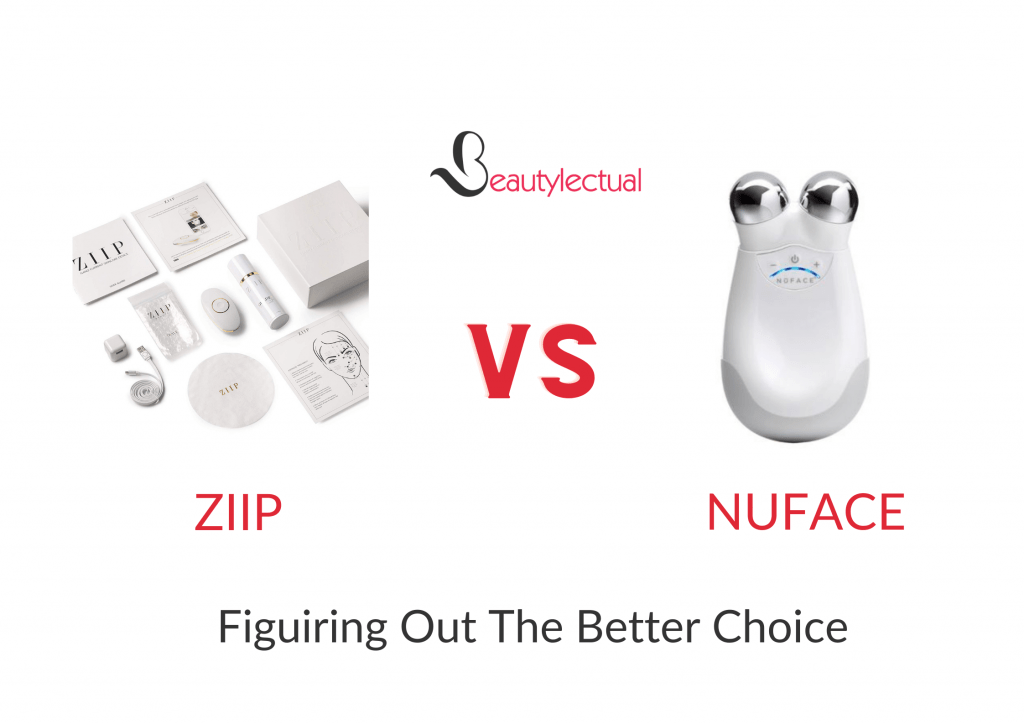 According to Christina, Microcurrent facial devices are modern machines that use low-level currents to stimulate the facial muscles.
When the probes of this facial device touch the skin, current flows through the skin and stimulates collagen production.
Microcurrent facial devices have a lot of benefits; at the same time, one should use them responsibly to avoid any adverse effects.
Let's see if Ziip and Nuface have any such effects.
You Might Also Like: Shedavi Reviews | The Only Hair Care You Need?
Ziip VS Nuface | Which One Is Your Modern-Day Rescuer?
Melanie Simon and David Mason are the driving force behind Ziip.
Simon is an expert on nano current, and she calls herself an Electrical Esthetician.
ZIIP was the product of Simon's desire to benefit the people with her electrical expertise.
Therefore, she sought the help of her best friend's sister, Mason.
Together they built ZIIP with patented technology in 2015.
ZIIP is the first-ever nano current tool that syncs with an app and allows users to sculpt their faces using different electrical combinations.
The innovative technology of ZIIP is developed by an in-house team of several skin care experts, including doctors and engineers.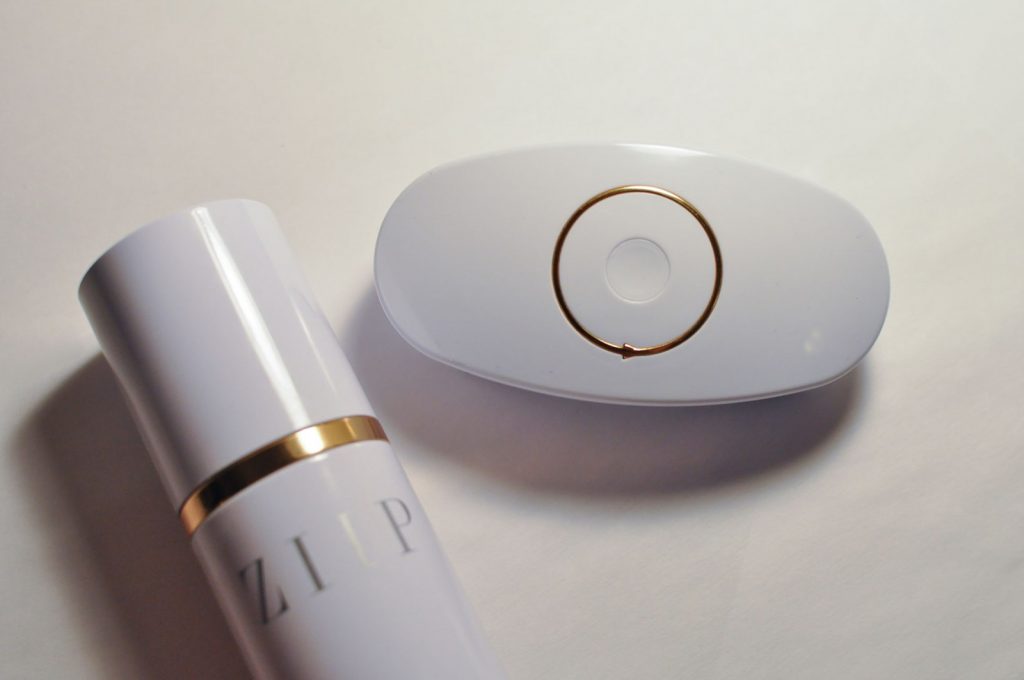 Since its inception, NuFACE has been a dominant leader in the skincare industry with its timely new innovative inventions.
Carol Cole and her daughters Tera Peterson and Kim Morales launched NuFACE in 2005.
Carol was an esthetician and a pioneer in her field.
Carol had a specialization in the microcurrent field, and her work required her to travel to California.
By serving clients in Hollywood, she understood what they needed, something to help them get rid of their signs of aging.
Therefore, she came up with the idea of an at-home microcurrent facial device.
NuFACE microcurrent facial devices are clinically tested and featured in many editorials.
They are used by famous Hollywood celebrities and provide professional results.
Let's have a close look at both the dives individually to understand how they function.
ZIIP Facial Device
ZIIP Facial Device is an advanced facial device that uses the combined power of nano current and microcurrent to relieve numerous skin problems.
ZIIP is suitable for all skin types and is excellent for people who want to get rid of acne and aging.
The device sends electrical currents into the skin cells to boost the production of collagen and elasticity.
These nano currents boost the skin's radiance and can be used to treat a wide variety of skin concerns.
These are done via syncing with the ZIIP app, which provides personalized recommendations. 
ZIIP Beauty OX Series Microcurrent Facial Device + Organic Crystal Conductive Gel | Professional at-Home Tool Plus Collagen-Boosting Skin Care Gel to Sculpt, Lift & Contour Skin
THE OX ZIIP BEAUTY DEVICE is the only skin care facial device you'll ever need. The ZIIP device is all in one at home facial. Our new OX device tackles lifting, tightening, depuffing, pigment correction, wrinkles, and acne. Renowned electrical esthetician Melanie Simon created ZIIP to give everyone the impactful, long-lasting results of a professional facial treatment at home.
ZIIP is a FDA-cleared and patented handheld nanocurrent and microcurrent machine that performs multiple functions: It is a skin tightening and anti-aging device that lifts, sculpts, and contours the skin; it also functions as a lydark circle remover, acne zapper, tone repair tool, and more. Think of your OX ZIIP as an exquisitely beautiful battery that creates a circuit with your skin. It increases cell energy, communication, and repair, which leads to seriously radiant, glowing skin.
THE BRILLIANCE of ZIIP comes from the facial machine itself and the ZIIP App, which you can download for free from the App Store or Google Play. Using the app, you can wirelessly and instantly send seven different electrical facial treatments to your ZIIP. The skin treatments are completely unlimited, so you can use your ZIIP whenever you want, wherever you want. Step-by-step videos let you follow along with an expert, making ZIIP an easy, relaxing and convenient experience.
There are two models of this facial device; OX and GX. ZIIP facial device provides cumulative, pain-less results.
The main difference between the two is the color of the gels, one has a silver color, and the other has a golden color.
ZZIP facial device is used to smooth the forehead, plump the face, lift the brows, smooth the jawline, contour the face, brighten the skin near the eye, and be used as a primer.
This is a versatile device as its benefits go beyond providing anti-aging benefits. It helps to get rid of the acne and gently treat the delicate eye area.
You get a gel bottle, USB cable, travel bag, cleaning cloth, and an instruction manual with the device.
NuFACE Trinity Facial Device
NuFACE Trinity is a pro-level microcurrent facial toning device that helps to lift facial features.
The device primarily targets the neck, jawline, cheek, jowls, and forehead.
The device comes with a charger and two different attachments; one for the lip and eye area and a wrinkle reducer.
The Ergonomic sleep design of NuFACE Trinity offers customized beauty treatments.
This device also works by sending microcurrents deep into the cellular level to promote collagen and elastin production.
It smooths the atrophied muscles. The facial device helps tighten the muscles and prevent the skin from sagging.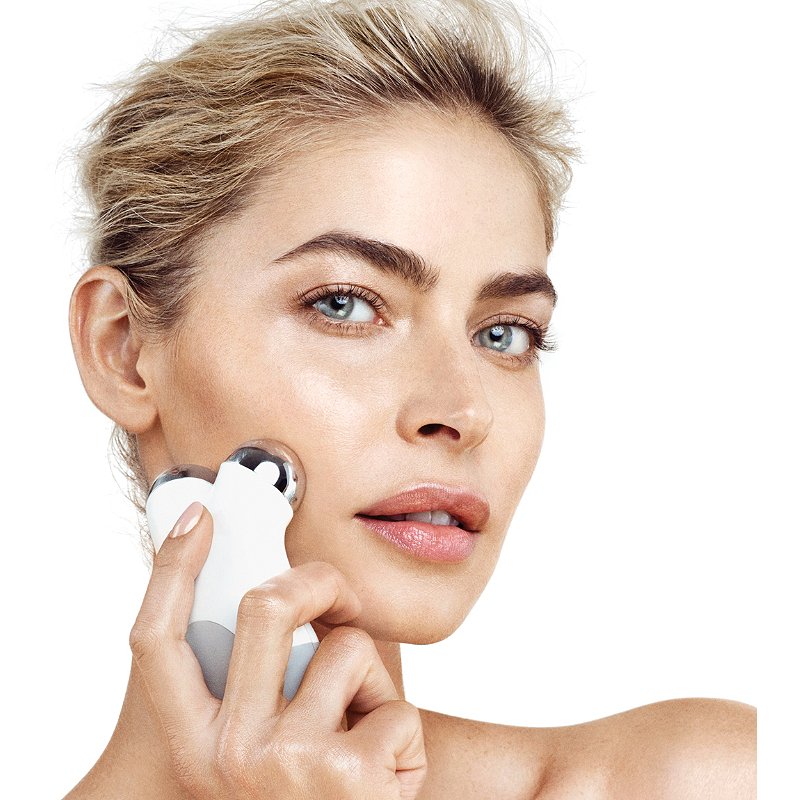 TheNuFACE Trinity Facial Device contours the complexion and enhances its look with continued use.
The wrinkle reducer helps to reduce the fine lines and wrinkles. It helps to get more sculpted cheeks and reduces puffiness.
The primer gel of this facial device is hydrating and does not make a face dry.
With regular use, the face looks radiant, and the pores look smaller. It gently stimulates the blood flow and tightens facial muscles to produce a brighter complexion.
There are other benefits too; it helps to reduce sun damage, remove dark spots and promote an even tone.  NuFACE Trinity has a one-year warranty and completely transforms the look of the skin.
Comparing The Perks And Drawbacks
ZIIP Perks
Doesn't need extra attachments

Painless and comfortable

FDA-approved beauty tool

Attractive and sleek design

Can be used for face brightening

Utilizes nano current and microcurrent technology

Effectively works for nine skin concerns

Has a beginner guide

Charges with a USB cable

Tightens the skin

Removes blackheads

Lifts facial features

Makes your face look sculpted

Accelerates the natural production of collagen and elasticity

Not heavyweight

Syncs with the ZIIP app
ZIIP Drawbacks
Has an extremely high price 

Poor customer support
NuFACE Perks
Small and compact device

Interchangeable attachments

Has a wrinkle reducer

Can be used on lips and near eyes

FDA-cleared and aesthetician-approved

Painless cure to skin problems

Provides professional results at home

Tightens the skin and reduces wrinkles and fine lines

Easy to use

Faster results

To be used only five minutes a day

Suitable for all skin types

Non-invasive

Reasonably priced

Makes the skin firm and toned

Reduces puffiness

One-year warranty

Has a USB charging cable
NuFACE Drawbacks
The effect is not the same if enough amount of gel is not applied

Quantity of the gel is less in one tube
Ziip And Nuface Before And After | Customer Reviews
Wandy says, "During the Black Friday sale, I purchased the ZIIP Beauty facial device. Although I felt the device would hurt, the sensation was mild. It feels as if someone is lighting pinching your skin. You have first to sync the device with the ZIIP app, and it will guide you on what to do. Gently slide the device on your face, and it will make your skin as it looked back in your 20s. The skin will become firmer and more sculpted. My jaw feels tighter, and my cheek feels lifted. I am so happy with my investment."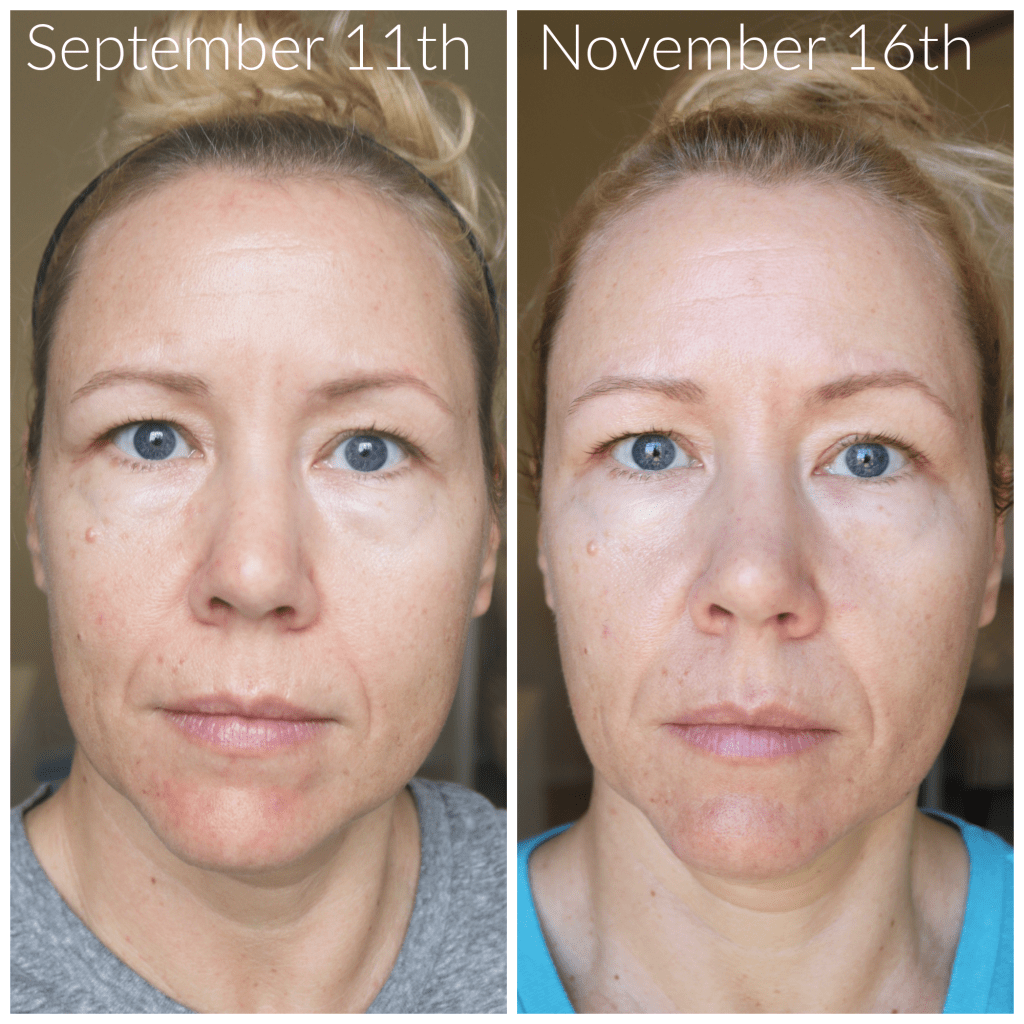 Elle says, "I always prefer to visit a salon and get a facial done by a professional. Due to Covid, when all the salons were closed, I purchased NuFACE from an online website. Initially anxious, I finally mustered the courage to use the device after carefully reading the instructions. I have been using it for over a year now. This is like a great facial device; even if the salons are open now, I still prefer this device. Especially, I like the red light lip and eye device. It helps to exfoliate my lips and prevent them from getting dry. It makes the skin plump. My jawline is straighter now."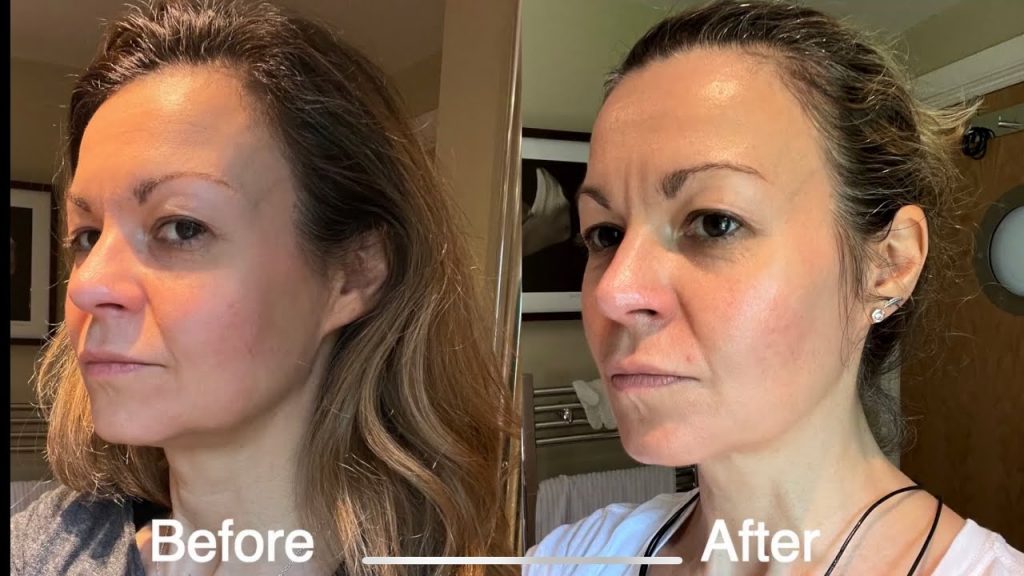 Queen says, "I am a regular user of NuFACE. It's a great device to transform your skin and make it look youthful. It adds resilience to your skin and firms the sagging skin. I use the wrinkle reducer attachments, and all my wrinkles are long gone. One day, I received ZIIP as an anniversary gift from my husband. ZIIP, although expensive, provides very professional results. I have used ZIIP only twice, and I feel I need to use it more to give any commentary."
See Also: NuFace Trinity VS Mini | Unbiased Comparison 2022
FAQs | Ziip VS Nuface
What is the difference between Ziip and Nuface?
ZIIP and NuFACE are facial devices that sculpt the look of the face.
These devices yield almost similar results; the main difference is how they work. While ZIIP works using nano current and microcurrent, NuFACE works using only microcurrent.
Can I use ZIIP every day?
You can use the ZIIP facial device every day; the steps to use it are very simple.
First, wash your face and pat it dry.
Then, apply a generous amount of the gel provided in the kit.
Then open the ZIIP app on your phone and tap on a new treatment. It will let you know what treatment you need.
Then, press the circular button on the top of the device. The device will beep once, which means it's ready.
Now move the device on your skin.
Once the treatment is complete, or after five minutes of inactivity, the device will automatically get turned off. It is recommended to use ZIIP thrice a week.
How should I use NuFACE?
Cleanse your face and make sure to wipe it dry properly.
Apply NuFACE primer gel all over your face.
Then, place the device using any attachment of your choice right on the targeted area of your face. Turn on the device.
Hold the device on your face for three minutes until the beep goes off. You will feel a slight sensation but do not remove the device from your face.
After this, turn off the device and wipe the primer off from your face. It is recommended to use NuFACE five times a week to get optimal results.
Where should I buy Ziip and Nuface?
You can easily buy ZIIP facial devices and NuFACE facial devices from any e-commerce website such as Amazon. You can also buy these devices from the respective brand's official website.
Cessation | Ziip VS Nuface
Alas, we think we have covered up everything, and it is time to put an end to the Ziip VS Nuface.
ZIIP is a modern-day facial toning device that syncs with an app and provides you personalized results. It targets nine skin concerns and also provides anti-aging benefits.
The device uses nano current and microcurrent to stimulate the facial muscles.
When the device comes in contact with the skin, it stings a bit but does not clog the pores or irritate the sensitive skin.
Although there are no reported side effects of ZIIP, its major drawback is its extremely high price.
Similarly, NuFACE is an FDA-cleared and aesthetician-approved facial device.
NuFACE is the most popular facial device and is recommended by Hollywood celebrities.
The device sends microcurrents deep into the skin cells and heals the skin from deep within. A reason why NuFACE is preferred among the masses is because of its reasonable price.
NuFACE has two extra attachments; one for the lip and eye area and a wrinkle eradicator.
NuFACE provides faster results than any other facial device, and visible results can be seen in only five minutes of use.
However, a significant drawback of NuFACE is that its primer gel gets over quickly.
Both the devices seem excellent, and now it's on you to decide what to use.
Always remember, using a microcurrent device is a matter of great responsibility. Always use it wisely.
We hope this comparison was unprejudiced and you found it helpful. If you require our further assistance, please feel free to contact us. We are just a question away.