If you love to swim, you will complain about "swimmer's hair". Swimmers face a problem when their hair is exposed to harsh chemicals for longer hours. Don't worry; using a conditioner for swimmers can solve your problem. 
With outdoor swimming pools, you are exposed to UV rays which can lighten your hair colour, leaving your hair dry and brassy. The chlorine reacts to the keratin in the hair revealing the cuticles and stripping off the natural oil with moisture in the hair. We can solve all these problems with a simple conditioner for swimmers.  
The conditioner for swimmers will make your hair smooth and shiny and protect it from chlorine in the water. We have sourced the internet and reviewed the reviews for the best conditioner for swimmers. So, read ahead to find out what they are.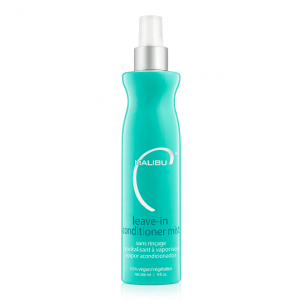 Sun and chlorine are the two major contributing factors to swimmer's hair. Together they damage the hair color, lightning the dyes and leave your hair dry. Malibu leave-in conditioner for swimmers sheds your tresses against chlorine and sun damage by adding shine to your hair. The humectants like dimethicone, glycerin, allantoin, and butylene glycol hydrate your hair and prevent moisture loss. In addition, benzophenone-4 shields the hair from UV damage. The only con is that it has a greasy texture which can weigh the hair down, but all is good on our end.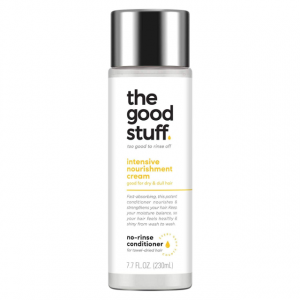 The Good Stuff Nourishment Cream Conditioner for swimmers has a no-rinse formula and is a must-have. The formula contains lactic acid and coconut oil that takes your hair game to the next level. The best part is that it is safe for colour-treated hair, and a pea size is enough to cover your whole hair. The only con is that some users found it too harsh on the hair, making it challenging to work through some hair textures. 
Related article: The Best DIY Deep Conditioner for Bleached Hair Ever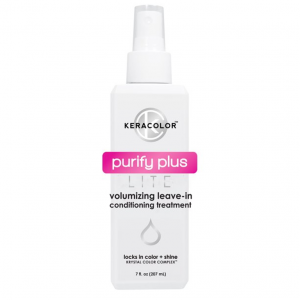 Swim all you want and leave your hair problems to Keracolor conditioner for swimmers. The keratin-infused formula strengthens your hair, while the innovative Keracolor Krystal Color Complex neutralizes chlorine and protects your hair colour from fading. It contains antioxidants rich in pro-vitamin B5 and vitamin E, which protect the hair from radical damage. It also has cetyl alcohol, propylene glycol, and caprylyl glycol, which smoothes hair, making them soft and shiny. You can also use the product as a heat protectant before blow drying. Users found, it makes the hair limp, which can be a turn-off for some people.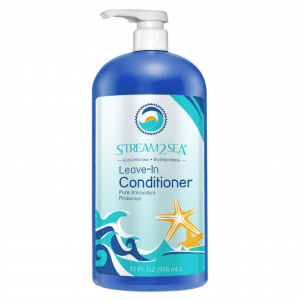 The lightweight, non-greasy Stream2sea Leave in Hair conditioner for swimmers leaves your hair shiny, smooth and soft after every swim. It contains green tea, which adds shine to your dry hair and protects them from chlorine, sun and salt. The nourishing keratin protein strengthens the hair shaft to prevent breakage. The powerful combination of humectants like olive leaf, aloe leaf juice, gluconolactone, and glycerin moisturize your hair and prevent moisture loss. Since there are so many ingredients in the products, you need to check if some ingredients can trigger your allergies, so make sure to read the label before purchasing.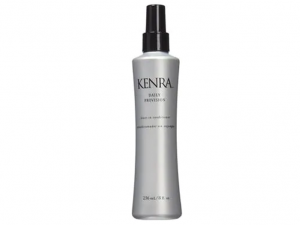 The rich, lightweight leave-in spray from Kenra Professional Leave-in conditioner for swimmers keeps your hair hydrated and detangles them while adding shine. The formula contains nourishing ingredients which protect your hair from the sun, humidity and chlorine. The antioxidant-rich ingredients like rosemary and Matricaria protect your hair from environmental factors, while antibacterial cetrimonium chloride shields your scalp from infection. You can use the spray as a heat protectant before styling them. Users found the product expensive and the scent strongly scented; if these don't bother you, go ahead and press adds to the cart. 
Related article: 8 Best Conditioner to Hydrate Dry, Coarse Hair, The Ultimate Guide
Swimming is a much loved physical activity for your whole body. If you are a regular swimmer, a chlorine-filled pool can trigger hair and skin issues. But, don't worry, we can fix the hair issue by using a conditioner for swimmers, which can save your hair from harmful chemicals. So, flaunt your hair proudly in the water.