The key to loving yourself is loving Vitamin C! When we talk about Vitamin C, it immediately leads to orange juice, tomatoes, lemons, or any citrus fruit. Our eyes, skin, and overall health depend on Vitamin C. 
You can consume vitamin C in the form of fruits to refill your health requirement, but what about your skin? It's essential to our health like water, so don't be afraid to consume it all in one go. It would not harm you. 
We know whatever you eat does affect your skin, but the best vitamin c serum is the key solution to your dark spots and discoloration problems. Let's find out how many vitamin c serums can help you out.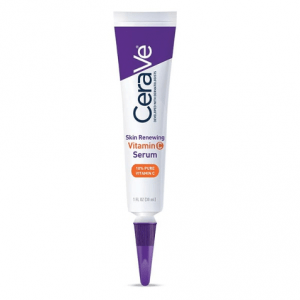 Vitamin C is the sunshine of your skin! We would want you to glow like sunshine all day, every day. Cerave skin-renewing vitamin C serum is all you need to fulfill your skin needs. It contains 10% of pure vitamin C that is highly absorbable on your skin. 
The serum contains hyaluronic acid that retains moisture and has vitamin B3 to soothe your skin, a powerful combination, right? It's gentle, fragrance-free, paraben-free, and budget-friendly. A win-win product 
The only con is that it's thick in the application and has a tingly feeling when applied to your skin. Other than that we highly recommend this product.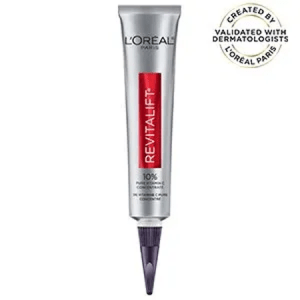 With L'oreal, it's always worth it! The best vitamin c serum claimed by the users. It is budget-friendly, contains 10% pure vitamin, and is packed with the goodness of hyaluronic acid to hydrate your skin. 
The formula is lightweight, fragrance-free, and can be used daily on your skin. Users claim it helps to improve wrinkles visibly. Do give it a try.
The only con is that it may cause a mild burning sensation on your skin.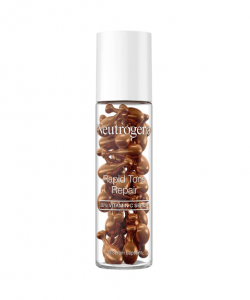 The best vitamin c serum to deal with your dark spots and discoloration is Neutrogena Rapid Tone Repair. It contains 20% pure vitamin c serum to bring life back to your skin; you will look flawless within no time. 
It is clinically proven to fade dark spots, discoloration, fine lines, and wrinkles. It prevents early signs of aging caused by harmful sun rays and maintains freshness in your skin. Everything you want in one bottle. Lumene Valo Glow Boost Essence
The only con is that it might cause itching if you have sensitive skin. Other than all is well.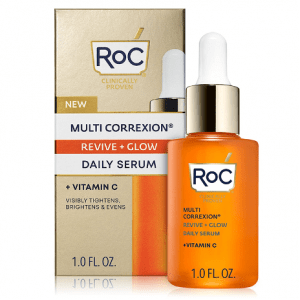 Get glowing skin within just four weeks? Sounds good to be true! Well, with Roc multi correxion, it's true. The product contains 10% pure vitamin c, is weightless, and helps improve fine lines and wrinkles. 
It's a one-stop-shop solution for dullness, dark spots, dark circles, and discoloration. You won't be disappointed with this product as it deals with most skin problems, even uneven skin tone, and crow's feet eyes. So what's the wait? Hurry up to grab the product now. 
Get the best in one product with Lumene valo glow boost essence. The best vitamin c for hydration and brightening. The nordic birch sap, a rare golden berry containing vitamin c along with pure arctic spring water, gives a very natural glow to your skin.
The arctic cloudberry extract removes fatigue and signs of dullness from your skin. The serum also contains two types of hyaluronic acid and pure vitamin C to instantly plump and hydrate your skin. 
The only con is that the strong fragrance in the product can irritate people with sensitive skin.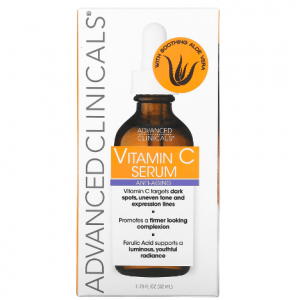 It is hands down the best vitamin c serum for correcting dark circles, spots, and discoloration in your skin. The Advanced clinical formula contains K3, which visibly reduces dark spots and restores uneven skin tone. The product enhances your skin texture and elasticity as well. Isn't it all too good to be true? Well, we are not making this up, but it's true. 
The serum also contains a powerful combination of palmitoyl oligopeptide to boost collagen production in your skin and glycolic acid that reduces acne, oiliness, and fine lines. 
The only con is that it might leave residue on the skin when applied to your skin, but it doesn't bother you that you are good to go.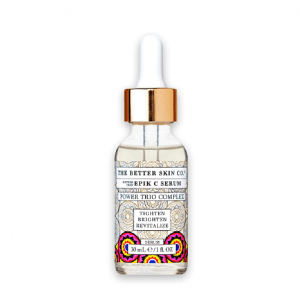 Go all-natural with the better skin co. Serum as the formula has plant-based technology and contains ascorbic acid, the most stable form of vitamin c. It reduces puffiness and fades the appearance of wrinkles and fine lines. 
The best part of the serum is that it contains phytovie, which combat harmful rays and environmental aggressors. We couldn't find any cons in the product, so feel free to use it at your ease.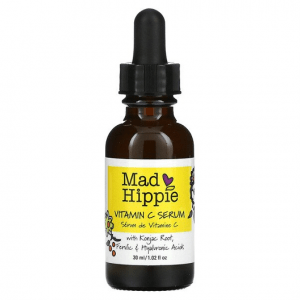 The name got us thinking about what will be in the product?? The Mad hippie vitamin C serum contains a stabilized form of vitamin C to prevent oxidation. It helps with collagen production and reduces wrinkles at the same time; how cool is that?
The serum contains hyaluronic, which is known to plump your skin while giving hydration to the fullest. Another cool feature is that it protects from photoaging, a root cause of early skin aging, with all the goodness of konjac root powder and rich nutrients like zinc, copper, fatty acids, lipids, etc. 
The only con is that it may cause some irritation for people with susceptible skin. If you ignore this, all is good on our end.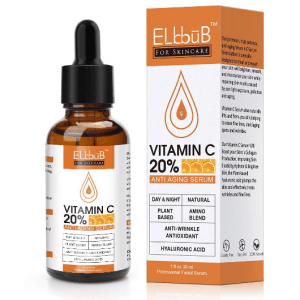 The best vitamin C serum for anti-aging and reducing wrinkles is Elbbub. It contains 20% natural vitamin C, and the formula is plant-based. The pure goodness of botanical extracts, such as hazel, jojoba oil, and aloe vera, is used to soothe skin. 
The advanced OG antioxidant-rich serum boosts collagen production and targets issues like saggy skin, sun spots, fine lines, and wrinkles. Can you get anything better than this? We think not. 
The final verdict on the importance of using vitamin c serum is highly encouraged and should be included in your daily skincare routine. The best vitamin c serum mentioned above does a job well done in every aspect of skin issues, so hurry up and grab the one you think is the best for your skin.