Remember when Katy Perry enchanted our screens when she first appeared in the Covergirl Exhibitionist Mascara advertisement? Didn't it make us all look at her in awe? The lashes that looked as soft as pillows and as dark as caves had us swooning for days. Taking care of our lashes is vital as these protect our eyes from the dust particles entrenched in the environment. You must protect the eye tissues from airborne dirt, lint, and other debris at all costs. Adding the mascara makes the pupil color pop up and adds to the glam! The question is – does the Covergirl mascara do any good? Let's check out the Covergirl Exhibitionist Mascara Reviews in this article to answer the question!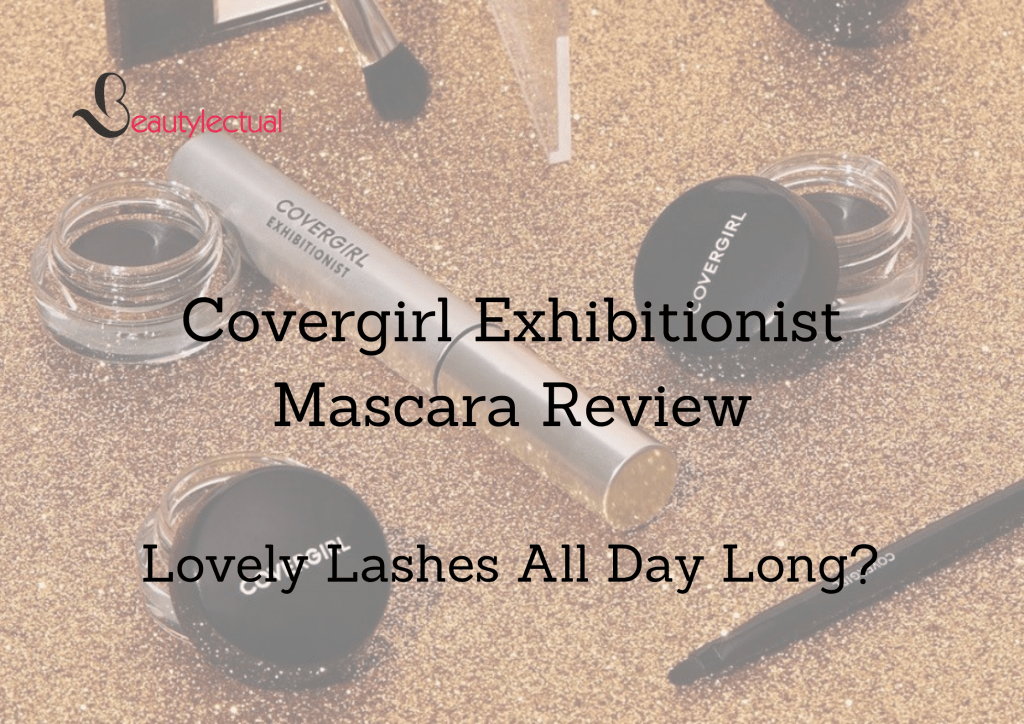 The American cosmetic line, Covergirl's product line, Clean Makeup, created a stir in the market back in the 60s. We're here to see if it has stood the test of time and has managed to deliver the same results or not. In fact, we shall be looking into the product descriptions, ingredients, FAQs, and more! So, saddle up and join the ride!
You Might Also Like: Maelys Cosmetics Reviews | Is It Something You Should Try?
Covergirl Exhibitionist Mascara Reviews | Your New Lash Best Friend?
A Mascara is what adds the final touch to the eye makeup and completes the look. It has been reported that the Covergirl Exhibitionist Mascara is very effective in avoiding clumped lashes and flaky residue. Moreover, compared to the other mascara brands, it's got a better-designed wand that avoids any transfer to the eyelids.
Sale
COVERGIRL Exhibitionist Mascara, Black
SHOW-STOPPING VOLUME: Create full, defined lashes that stand out with this volumizing mascara
SMOOTH APPLICATION: Formula glides on smooth with no flaking or smudging
ONE COAT IS ALL IT TAKES: Get bold, longer lashes with just one application
When it's the battle of saving vs. splurge, Covergirl stands in the former section. The affordability of the products despite the gold-class ingredients list has brought in a lot of loyal customers for the brand. Their colorful palettes, cruelty-free formulas, and informative content seem worth the cost!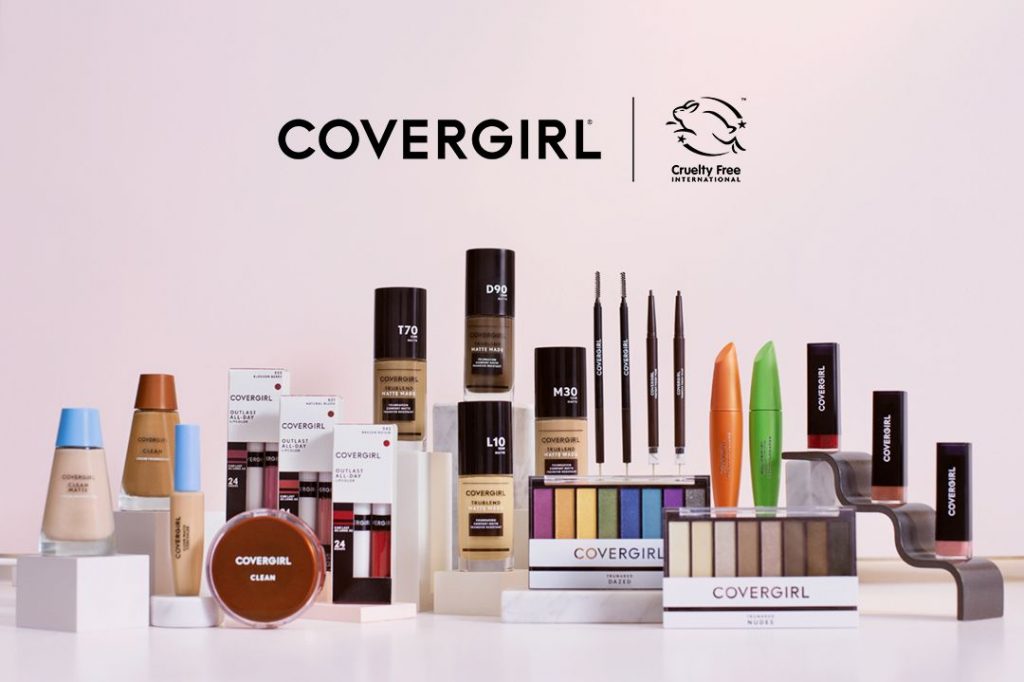 Covergirl Exhibitionist Mascara
The Covergirl Exhibitionist Mascara has a less dense formula yet has a velvety feel to it. The smudge-free recipe has color actives to intensify the matte black coating. It immediately volumizes the lashes and amps up the appearance. The unprecedented endorsement of the product by several celebrity coups worldwide has catapulted CoverGirl to the top. According to Wikipedia, it currently stands as the top-selling makeup line in the United States.
Acrylates Copolymer is one of the ingredients of the formula that contributes to the absorption process. However, when combined with the carcinogens in specific eyelash serums, it can cause a lot of harm. one such example is the combination of Acrylates Copolymer and Styrene. Propylene Glycol maintains the moisture level and acts as a suitable solvent for the color oxides. The vegetable wax extracted from the fronds of carnauba palm trees called the Carnauba wax gives it stability.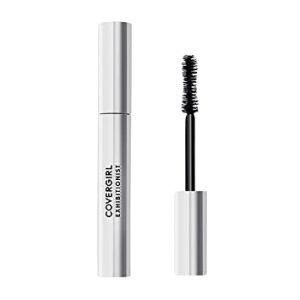 The application process is relatively easy. After curling your lashes, make sure you take enough time to cool it down and let it set. Once done, tip the wand into the mascara tube and give it a whirl. That should collect the right amount of product on it. Coat the lashes right away, and you're done!
Why should you invest in Covergirl Exhibitionist Mascara?
Volumized lashes in a short time

Velvety smooth texture.

Does not allow the lashes to clump up and cause a messy look

Lengthens, darkens, and strengthens the lashes

Seven different shades, including the clear formula
Why is investing in it not worth it?
Not a pleasant smell

Wearing it on fake lashes can tamper with their longevity
An alternative to this product could be Honest Beauty Extreme Length Mascara + Lash Primer
Covergirl Exhibitionist Mascara

Reviews | Before And After 
Covergirl has a vast market for itself. You can find their products in designated beauty stores or malls like Target, etc. Moreover, their products are available on their websites and e-commerce sites like Amazon and Ulta Beauty. The reviews on all these platforms are ninety-five percent positive.  Up to Ninety-one percent of the customers on Amazon have given it a five-star rating.  The product looks suitable for all eye colors and has an off-white color, which is pretty rare. Let us now look at the reviews in detail to gain a better understanding.
Reviews
Dr. Vanessa Khare, a dermatologist from Vancouver, says, "I follow one of the most effective body care routines suggested by Dr. Carol Shields herself. When I wear makeup, I make it a point to ensure that I top it off with my Covergirl Exhibitionist Mascara. The formula may smell a little unpleasant when you first open the bottle, but it dulls down after the application. The mascara makes my brown eyes pop out and that too, without any breaka1ge. Moreover, I always like it better when my mascara is smudge-free because that means no touch-up! The Covergirl Exhibitionist Mascara does what's expected of it."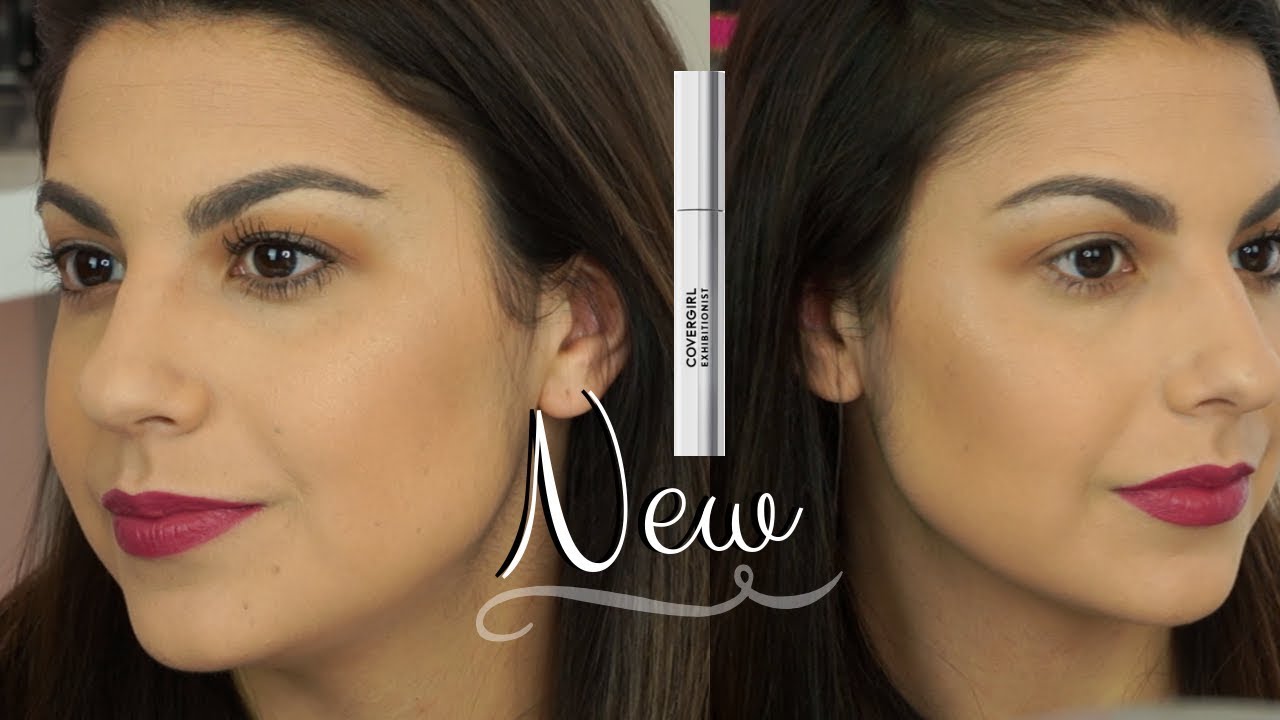 Amy Curtis, a kindergarten teacher, writes to us, "I've been interested in makeup ever since I was a little girl. I'd look for my mother's makeup kit and try to copy the makeup on my barbie doll. My mum would adore it for a bit but then ask me not to use certain products. One of them would also be mascara. I get why she did that only now when I'm much older. The good quality mascaras are so expensive! I wonder how it's not spoken about enough. After a phase of splurging money on expensive eye products, I came across a savior – the Covergirl Exhibitionist Mascara. Good quality, cruelty-free production, clean ingredients, and an extremely affordable price tag – it's got everything that I need."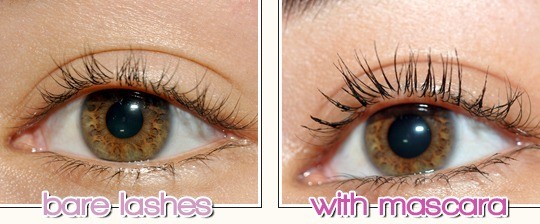 Sale
COVERGIRL Exhibitionist Mascara, Black
SHOW-STOPPING VOLUME: Create full, defined lashes that stand out with this volumizing mascara
SMOOTH APPLICATION: Formula glides on smooth with no flaking or smudging
ONE COAT IS ALL IT TAKES: Get bold, longer lashes with just one application
FAQs | Covergirl Exhibitionist Mascara

Reviews
How Do You Use Covergirl Exhibitionist Mascara?
Using the Covergirl Exhibitionist Mascara is not difficult at all. Dipping the wand in the solution once will gather enough product for both eyes. In case of any confusion, there are several tutorials on YouTube that You can use for reference.
What Is The Newest Covergirl Mascara?
The Covergirl Lash Blast Clean Volume Mascara is the newest design in line. Like the Covergirl Exhibitionist Mascara, this is also vegan and free of any parabens or sulfates. In fact, it has argan and marula oils which leave your lashes feeling more conditioned.
Which Covergirl mascara is waterproof?
Both COVERGIRL LashBlast Volume Mascara and Covergirl Exhibitionist Mascara have a hypoallergenic formula. As a result, they're waterproof while giving you the best, voluminous lashes. 
See Also: Era Organics Reviews | The Real Deal Or Sham?
Closure | Covergirl Exhibitionist Mascara

Reviews
Collating the sentiments from the major Covergirl Exhibitionist Mascara reviews, we can say for sure that the product is one of the most affordable mascara options out there. The ergodic design of the wand makes the application process a lot easier for beginners and the aged or the disabled.  Also, none of the ingredients are toxic, and all the application steps are crystal clearly explained. According to us, it scores a perfect nine and a half out of ten on our scoreboards. The deduction of the half point is the complaint of unpleasant smell on opening the product.
Deep research can avoid mishaps from happening and help you find the best product for you. We hope to have helped you through the process of finding the perfect mascara for you. Do remember to check for any underlying skin conditions to be on the safe side.
We hope you find your new lash best friend through this analysis. If you have any doubts or questions uncleared or have a message for us, write to us in the comments. We'd be delighted to read and respond to them!