Perplexed? Searching for genuine Emuaid reviews online? To make things easy for you, here we present to you the need of the hour, Emuaid – An Unbiased Report.
A fungal infection may seem frivolous but may be pretty severe. Fungus is indeed present in the human body, but what's alarming is if the fungus overgrows. Although everyone's at risk of fungal infection, men are more prone to it than women. Treatment of a fungal infection is essential because, if overlooked, these fungal infections can spread uncontrollably. But therapy is never easy when one is not aware of what exactly to use.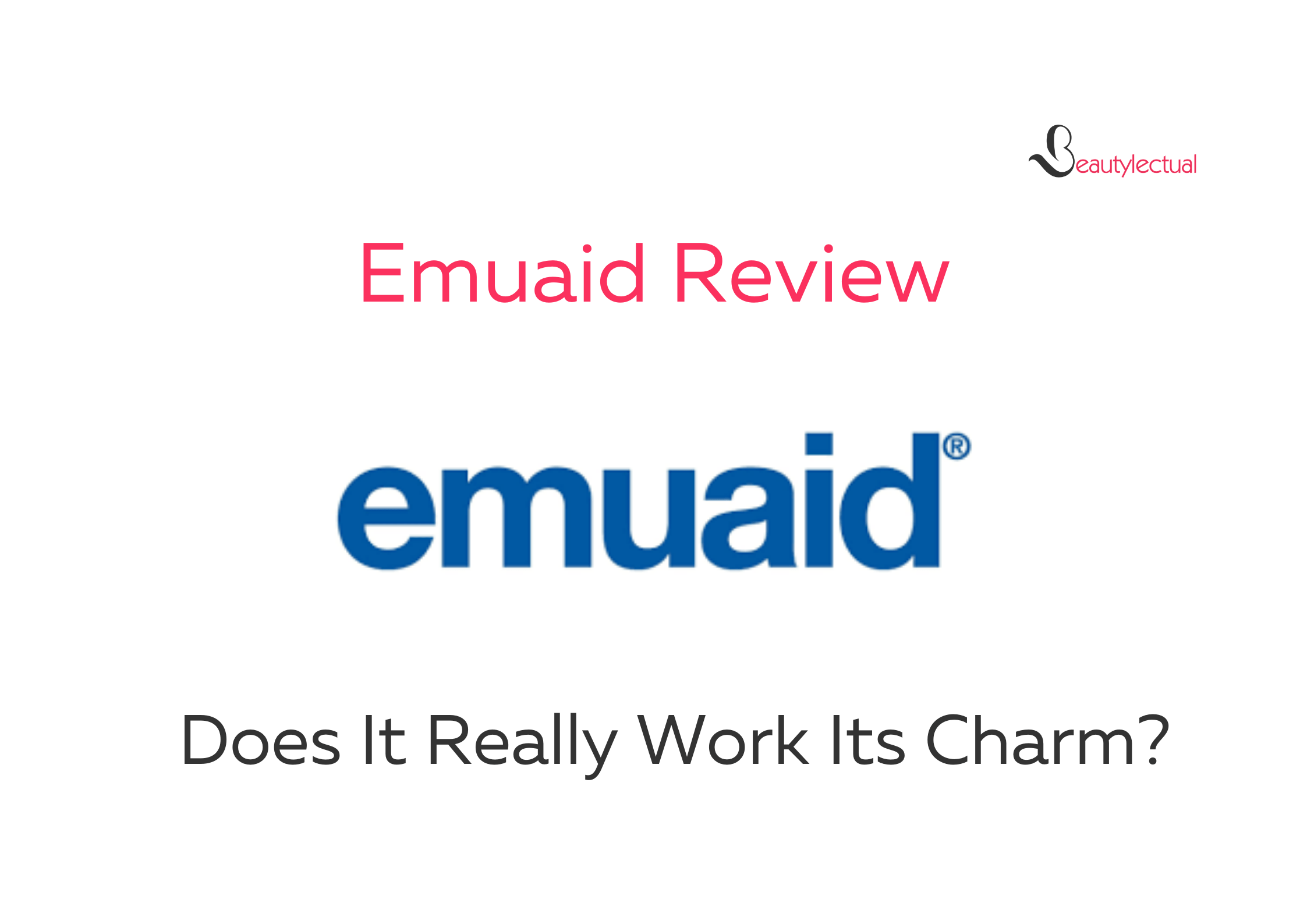 Also known as Mycosis, while most of the fungal infections are harmless, few are quite hazardous. Fungal infections can be caused at any part of your body, but it is more likely to occur at feet, especially in your nails. Nail infection is called Onychomycosis and is very persistent. Few types of fungal infections are; eczema, athlete's foot, jock itch, etc. With the proper anti-fungal medication, these can be treated. However, is Emuaid actually beneficial? Remains unanswered. Let us speculate on some of the determining points to know the appropriate answer.
You Might Also Like: Opti Nail VS Kerasal | Better Pick In 2021?
Emuaid Reviews | Fruitful Or Fraud?
Emuaid is a homeopathic antifungal and fast-aid ointment used to treat various skin infections. Speer Laboratories, a Florida-based laboratory, manufactures Emuaid. Founded by Richard Nicolo, Emuaid is a staple, FDA-registered product. It aims to address a variety of skin infections in a non-toxic way. Emuaid treats ailments such as sunburns, blisters, razor burns, Lichen Planus, Eczema, Bed Sores, Hemorrhoids, Lichen Sclerosus, Dermatitis, Cellulitis, Diabetic Ulcers, Cracked Heels, and other itchy conditions. 
Designed uniquely to penetrate deep into and heal the skin, Emuaid is a homeopathic remedy, making it safe for everyone's use and has no potential side effects. Emuaid is claimed to be such a beneficial ointment that provides relief from the irritation caused due to fungal infections. It is an over-the-counter(OTC) product that helps to reduce fungal infection in just a few weeks. However, Emuaid is not a practical solution for stubborn skin conditions and is adequate only for mild fungal infections.
Emuaid
Ingredients
The brand professes to use only natural ingredients which are of premium quality. Emuaid is free of toxic chemicals, preservatives, and steroids. The three primary components, tea tree oil, emu oil, and colloidal silver, significantly make Emuaid a superior product. Due to the presence of these critical ingredients, Emuaid successfully kills the infection-causing bacterias in just a minute of its application.
Tea tree oil: Scientifically known as Melaleuca Alternifolia, Tea Tree Oil can potentially kill microorganisms and fungi responsible for the infection. Not only does tea tree oil kill the bacteria, but it also has other therapeutic benefits. It is particularly effective for nail fungus. This essential oil has anti-fungal, anti-bacterial, anti-inflammatory, and antiseptic properties.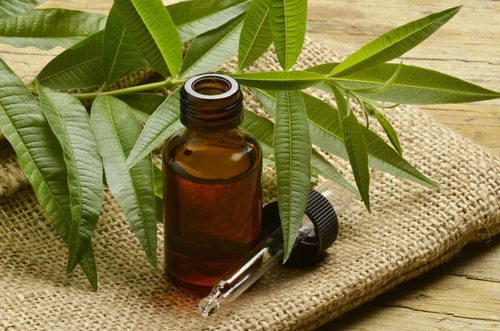 Emu oil: Emu Oil has been used for a long time as a medicine, especially by Australians. Due to its fatty acid content, emu oil easily gets absorbed into the nail bed and fights the nail-fungal infection right from the root. Emu oil relieves the pain caused by bedsores, hemorrhoids, razor burns, eczema, etc. Emu oil, just like mineral oils, has moisturizing and cosmetic properties, making it highly beneficial for treating infections.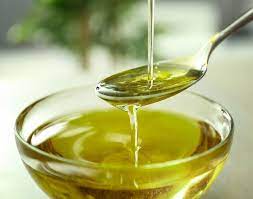 Colloidal Silver: Also known as Argentum Metallicum, Colloidal Silver is the key active ingredient present in Emuaid. Since the inception of society, colloidal silver has been used to treat skin infections. These nanoparticles have anti-viral, anti-fungal, and anti-bacterial properties. Silver is rightly said to be anti-microbial, potentially killing harmful microbes by binding the microorganisms to their cell.
The other ingredients present in Emuaid include Allantoin, Glyceryl Behenate, Tribehenin, Hydrogenated Castor oil, Europaea fruit oil, Phytosphingosine, Vegetable oil, and Tocopheryl Acetate.
Why Should You Buy Emuaid?
Emuaid, due to its natural and effective ingredients, is highly beneficial. Here are listed some advantages of Emuaid that make it stand out among other anti-fungal treatments.
Safe to use

Shows fast results

Fights multiple harmful microorganisms

Cures toenail infection

30 days money-back guarantee in case of ineffectiveness

Does not have an unpleasant odor
Drawbacks
Despite consisting of natural ingredients, it can cause potential side effects for those allergic to it

A bit expensive

Effective only for mild skin infections, not intense skin conditions
Customer Insights | Emuaid Before and After
One can judge a product's effectiveness through the reviews given by various customers. Emuaid has had its fair share of both positive and negative feedback. Below are some considerations that will help you assess the product in the right way.
Caledonia says, "I have lichen sclerosis and have used numerous products including Rx meds. But none was successful in relieving the genital itch and soreness that I always felt. However, I started using Emuaid and it has given me relief from the pain. I would recommend using Emuaid twice a day for better results."
Jade said, "Emuaid works well but I have to also use other products along with it. After applying, my eczema has become relatively smaller and less painful. But a thing that's bothering me is that it dries out my skin."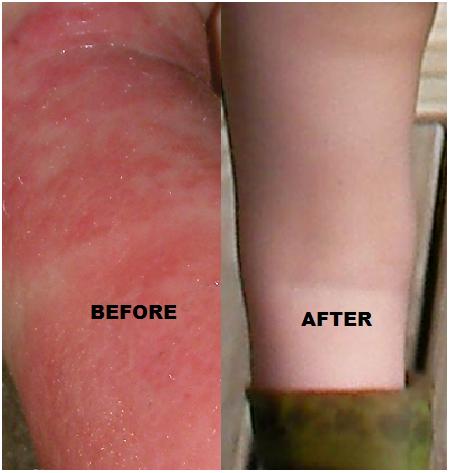 Walter said, "I have a fungal infection on my skin and was on a look for a product to cure it when I stumbled upon Emuaid. I agree that Emuaid is a nice product but it failed to cure my skin fungus fully."
Jim commented, "I have a brown recluse spider bite for which I had to undergo surgery. Post surgery, the area around the wound always felt itchy and even blistered and broke out in a rash. However, I noticed a visible difference after using Emuaid; it's almost gone."
FAQs | Emuaid Reviews
Does Emuaid actually work?
Yes, Emuaid is an effective way to prevent minor infections. Most of the reviews left by the customers about Emuaid are positive. So, it won't be wrong to say that this fast aid ointment works.
Does Emuaid smell?
Emuaid indeed has a smell, but it is not strong, rather a pretty mild one. It does not have an unpleasant odor.
What does Emuaid cure?
Emuaid is scientifically formulated to fight infections such as eczema, bedsores, hemorrhoids, psoriasis, cellulitis, sunburns, scrapes, bug bites, razor burns, etc.
Can Emuaid be bought in stores?
No, Emuaid is not available in stores. One can purchase it online through its official stores and other e-commerce websites such as Amazon, Walmart, etc. Its price is USD 48.00.
How to use Emuaid?
Using Emuaid is relatively easy. First, clean the affected area properly before applying the ointment. Now, apply a thin layer of the cream onto it. Apply it 3-4 times a day. Emuaid is only for external use and should not be applied in the area surrounding the eye.
Does Emuaid work on skin tags?
Yes. Emuaid works on the skin tags and relatively reduces the pain. Emuaid penetrates deep into the skin and eliminates excess skin tag.
Does Emuaid kill fungus?
Yes. The working of Emuaid requires it to kill the bacteria and fungus that account for the infection so that there's no chance of the infection shortly.
Closure | Emuaid Reviews
We have reached the end of Emuaid reviews, and now it is time to sum up, the whole review. After weighing Emuaid pros and cons, we may conclude the product to be an efficacious over-the-counter fast aid ointment used for treating fungal infections. It helps to prevent several types of conditions and has no toxic ingredients in its formulation. But Emuaid is not effective on persistent skin infections such as athlete's foot, jock itch, poison ivy, etc. Emuaid is only effective in treating or relieving typical, gentle infections.
Also, there are few speculations about the said product not working well on certain skin types. Everyone's skin is unique and requires different attention, according to its kind. Emuaid seems to be a good and promising product, giving out definite results. But if you have a severe infection, we recommend using some other products, preferably consulted by a dermatologist. We hope to have quenched all your queries regarding Emuaid Reviews. If any question is still unanswered, do not forget to mention them in the comment section below. We would be happy to respond to you.