If you are searching for a product to erase stubborn signs of aging, this article could help you. Evrli Beauty Moisturizer is a skin moisturizer that nourishes and reverses signs of aging to help your skin appear youthful. This product uses some well-known anti-aging elements known to be tremendously beneficial to defeat aging effects. However, some Evrli Beauty Moisturizer reviews doubt its efficacy. This article will thoroughly analyze this product to determine its potency and credibility.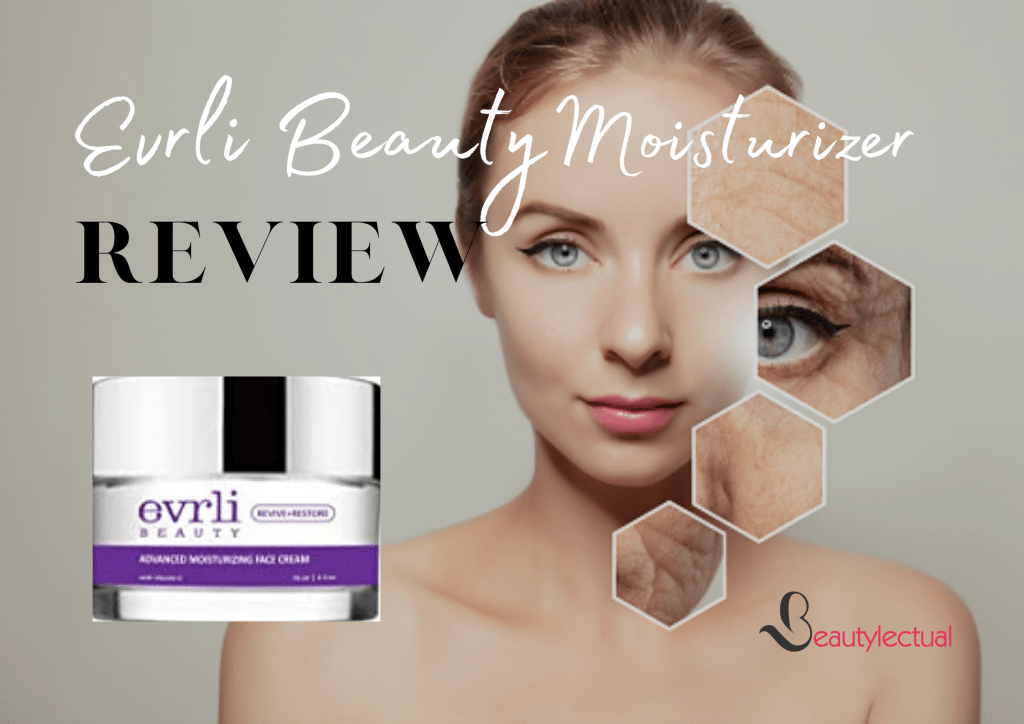 Evrli Beauty Moisturizer Reviews | Fake Or Legit? 
Savvy Shield is the manufacturer of Evrli Beauty. They offer moisturizers and serums to fight common skin problems caused by aging. Their formulations include anti-aging ingredients like Argireline, Vitamin C, Retinol, Hyaluronic Acid, and much more. Evrli Beauty Moisturizer is an everyday moisturizer that nourishes, repairs, and protects the skin.
Evrli Beauty Moisturizer claims to repair the damage caused to the skin due to aging. It reduces the appearance of wrinkles, fine lines, and crow's feet around the eyes. It revitalizes the skin by providing it with a boost of hydration and radiance. Also, it reduces skin texture to make the skin appear smooth and soft.
Also read: Liquid Lash Extensions Mascara Reviews (Unbiased Overview)
Evrli Beauty Moisturizer Ingredients 
Here we will discuss some ingredients of Evrli Beauty Moisturizer to understand what is inside the product and their benefits. 

Retinol 
Retinol is a widely used anti-aging skincare ingredient. It is a vitamin A derivative. Retinol performs as a mild exfoliator to make skin tone even and bright. It unclogs pores which help to keep acne and scars away. This readily available component fights various signs of aging by encouraging skin cell turnover and collagen production. It is tremendously effective in reducing the appearance of wrinkles and fine lines. 
Helianthus Annuus (Sunflower) Oil
Sunflower Oil is rich in Vitamin E, Omega-6, and Omega-9. Vitamin E is an excellent component to prevent aging and other issues caused due to it. It performs as an antioxidant and improves blood circulation, which reduces wrinkles, fine lines, and tightens saggy skin. It is also beneficial to lessen hyperpigmentation, texture, and acne scars. 
Prunus Armeniaca (Apricot) Kernel Oil
Apricot Kernel Oil easily gets absorbed into the skin as it is lightweight and resembles sebum. It intensely nourishes the skin, making it smooth, even, and radiant. It contains Vitamin E, which remarkably prevents skin damage caused due to free radicals, restores firmness, and diminishes wrinkles and fine lines. The fatty acids inside it intensely moisturize the skin. It is especially beneficial for people with dry and flaky skin.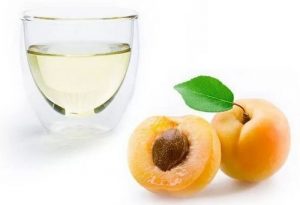 Other Ingredients
Sodium Hyaluronate (Hyaluronic Acid) 
Hyaluronic Acid is crucial to provide hydration to the skin thanks to its excellent water-retention property. Thanks to hydration it gives the skin looks tight, firm, and supple. Additionally, it vanishes skin texture to make the skin appear smooth and even. It encourages skin cell regeneration which helps to decrease wrinkles and fine lines. If used with another component like Vitamin C, Hyaluronic Acid can also reduce hyperpigmentation and dark spots.
Dimethicone 
Dimethicone is a silicone often used in hair care and skincare ingredients. Many believe that the use of silicones is unhealthy. However, there is not enough evidence to support that. Dimethicone is an excellent skin-smoothing agent. It fills in pores, wrinkles, and blurs texture to make your skin appear even and plump. Similarly, it adds shine and gloss to the hair if used in shampoos and conditioners. Dimethicone is also said to strengthen the skin barrier to keep gunk, dust, and oil at bay.
Perks
Provides moisturization: Evrli Beauty Moisturizer can be a great addition to your everyday skincare routine to nourish and hydrate your skin. Oils and Hyaluronic Acid in the formulation will leave your skin looking plump, smooth, and supple every time you use it. 
Anti-Aging Benefits: This moisturizer contains essential anti-aging components like Retinol and Hyaluronic Acid. Both elements repair damage caused to the skin over the years to undo the appearance of wrinkles, fine lines, and sagginess.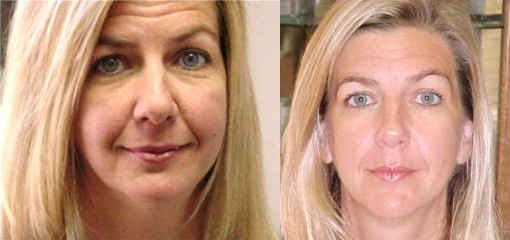 Provides Radiance And Glow: Evrli Beauty Moisturizer will revive dull-looking skin by making it appear healthy and glowy. The hydration offered by Hyaluronic Acid makes the skin look radiant, smooth, and plump.
Decreases Acne: The ingredients in this moisturizer promote blood circulation, skin cell turnover, and production of collagen, which can be beneficial to treat acne. 
Drawbacks 
Bit Expensive

There is not enough information available about the manufacturer and the brand.

Apricot Kernel Oil is mildly comedogenic. It can trigger fungal acne. 

Some people could be susceptible to irritations like redness, itching, and peeling. 
Customer Insights | Evrli Beauty Moisturizer Reviews Before And After 
Linda commented, "This moisturizer suits my dry skin perfectly. It instantly makes my skin smooth and soft. Over the last few months, I have seen a decrease in wrinkles and fine lines."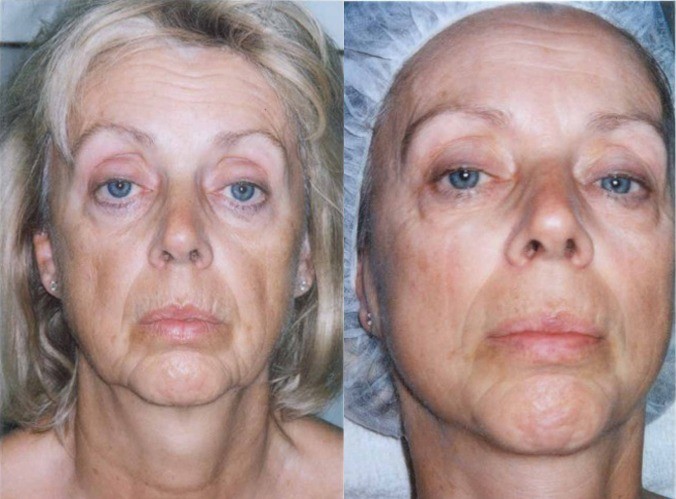 Kennedy said, "Evrli moisturizer did not do anything for me. I have an oily skin type. Every time I use this product, it makes my skin more oily and greasy." 
It is crucial to bear in mind that our skin reacts to different products differently. Moreover, the time required to see results varies as well. We recommend you use this product for a minimum of three months. Also, kindly do not forget to do a patch test beforehand. Consult a doctor in case of a severe reaction. 
Also read: Alastin Skincare Reviews | Optimal Skincare Choice? (Unbiased)
FAQs | Evrli Beauty Moisturizer
Is Evrli Beauty Moisturizer legit?
Evrli Beauty Moisturizer is a legit anti-aging moisturizer manufactured by Savvy Shield, and it fights signs of aging like wrinkles, fine lines, thin and loose skin, and dullness. You can purchase it on Amazon and other third-party websites. Nonetheless, many people have raised questions about the credibility of this brand. As there is inadequate information about the brand and manufacturer, it isn't easy to trust the product. 
Does Evrli Beauty Moisturizer work? 
Evrli Beauty Moisturizer uses potent anti-aging ingredients. It can be effective in reducing dryness, wrinkles, fine lines, and crow's feet. The results vary for all individuals. It could take a lot of time for some people to see visible results.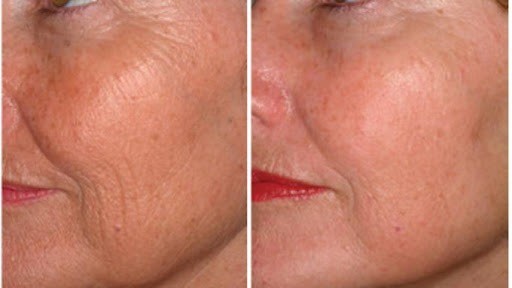 Does Evrli Beauty Moisturizer have side effects? 
This moisturizer is safe to use by both men and women. First-time Retinol users reported mild irritations like itching and redness. Also, Apricot Kernel Oil is moderately comedogenic, which could clog pores and cause acne. Kindly review the ingredients, do a patch test and consult a doctor beforehand.
How to use Evrli Beauty Moisturizer? 
To use the moisturizer:
Start with thoroughly washing your face with a gentle cleanser.

Pat your skin dry with a tissue or clean towel.

Take a pea-sized amount on your fingertips and gently smooth it onto the skin.

Massage it in circular motions until absorbed.

Use it twice daily, once in the morning and once at night before going to bed.
Closure | Evrli Beauty Moisturizer
So, is Evrli Beauty Moisturizer worth your money? We think not. Although this moisturizer comprises effective anti-aging and moisturizing agents, several similar options are available in the market at affordable rates. There are insufficient Evrli Beauty Moisturizer Reviews to determine how this product fares on people. 
Additionally, there is inadequate information available about the manufacturer. Hence, the brand is unreliable and can pass off as a scam. We hope this article provides an accurate picture of this product and answers all your questions.