Even if every person is different, we all have one desire in common, always wanting to stay young and beautiful. We can't avoid aging, but this never stops us from searching for ways to keep us young. But, if you take good care of your skin, have a healthy diet from a young age, you will age like fine wine. In today's world, anything is possible, so is defying age by staying healthy. And to support this cause, tons of supplements are available in the market. One such supplement is Miami MD Total Beauty Matrix. But are they 100% authentic? Or are there secrets not yet revealed? Let us find the truth with an honest overview of the best Miami MD Total Beauty Matrix reviews!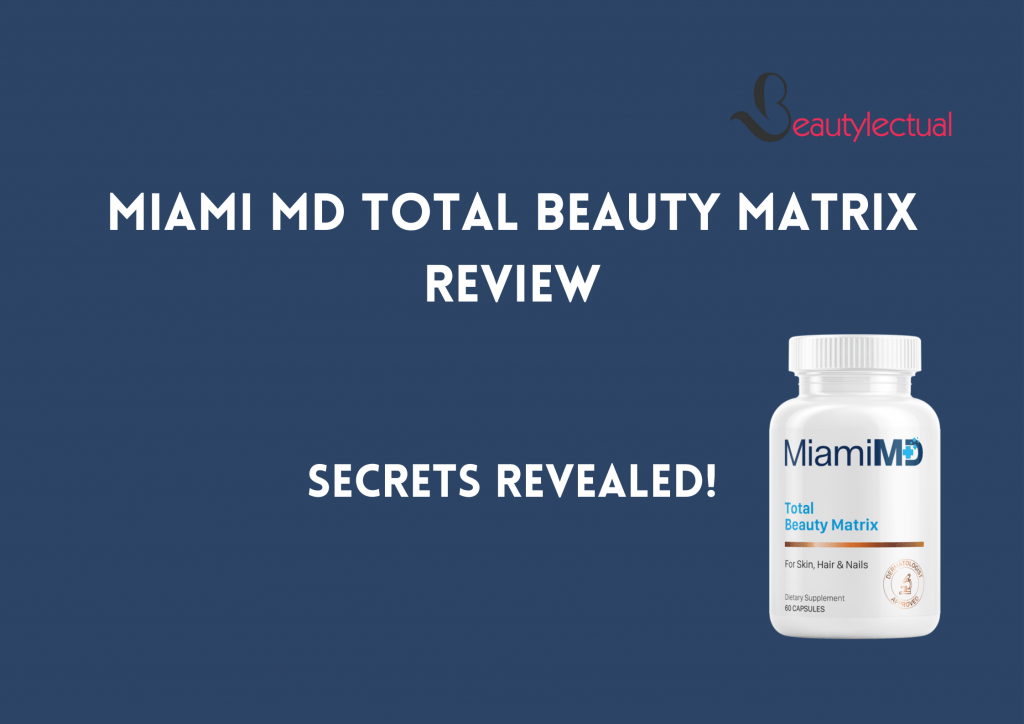 Rather than regretting later, and wishing to turn back the clock, an early investment in skincare is what you should do. Supplements are a shortcut to delay the aging process and make the skin healthy. But it's tricky territory though, after all, you can't tell right away if these products are really going to work or not. Supplements are not magic pills to stop the aging process and keep you looking young forever, but they improve skin health. This review will help you know if Miami MD Total Beauty Matrix is a natural supplement that enhances body health or just another business strategy of money-hungry industry men.
You Might Also Like: Prai Neck Cream Reviews | Another Scam? (Unbiased)
Miami MD Total Beauty Matrix Reviews | Effective Age-Defying Supplement?
Dr. Jegasothy, a Cosmetic Dermatologist, founded Miami, MD, in 2000 based on her belief in timeless beauty. The skincare line was based on groundbreaking skin research to give every woman younger-looking skin without going through the risk of surgery or painful injections. The first effect of aging occurs on our skin, followed by nails and hair. That's what Miami MD Total Beauty Matrix targets; hair, nails, and skin. It is sold as a skincare supplement that comes in the form of pills to fight the signs of aging. The Total Beauty Matrix is designed to promote healthy and youthful life. It is vegan and cruelty-free, approved by dermatologists.
As we age, our hair starts to thin, nails begin to break, and the quality of our skin gets worse. This is mainly due to the loss of elasticity, which helps to keep our skin in place. But, the Total Beauty Matrix fights these signs of aging and can even stop aging by blocking the aging hormone. The supplements help the skin retain moisture, leading to a more lifted, youthful appearance. It reduces wrinkles, fine lines, age spots, saggy skin and improves weak hair and brittle nails. It has a blend of beneficial ingredients that can improve overall body health. Packed with collagen peptides, biotin, and vitamin C, these pills are ideal for every skin type and woman of every age group. Read further to find more details of the Miami MD Total Beauty Matrix.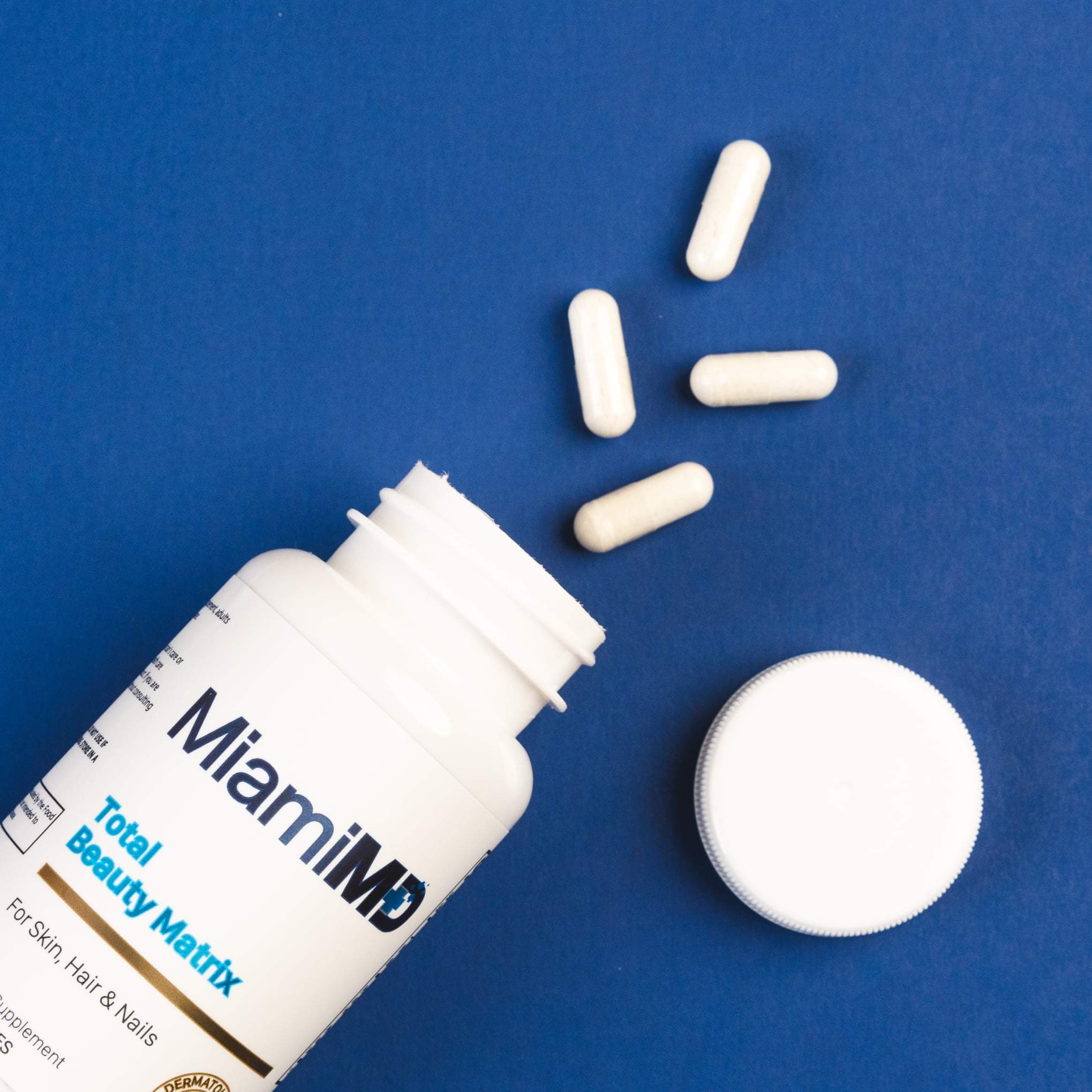 Miami MD Total Beauty Matrix Supplement
Ingredients
Hydrolyzed Collagen Peptides: Collagen Peptides are broken down into smaller parts to make them more digestible, called Hydrolyzed Collagen Peptides. The decrease of collagen peptides is a major contributor to wrinkles, decreased skin elasticity, and thin skin. They restore the lost elasticity of the skin and lead to the healthy development of hair and nails. It also helps in joint pain and replenishes what the body loses while aging. By encouraging the body to produce more collagen, Hydrolyzed Collagen Peptides are why the skin health significantly improves.
Vitamin C: Vitamin C, in the form of Ascorbic Acid, is used in the Total Beauty Matrix. When it comes to skin, Vitamin C has a prominent role to play. It improves the skin texture and removes dullness, pigmentation and makes the skin tone even. Vitamin C, when taken orally, infuses with the blood cell to increase the blood flow, which in turn reduces inflammation, a sign of aging. Vitamin C protects the body from free radicals and improves cellular turnover.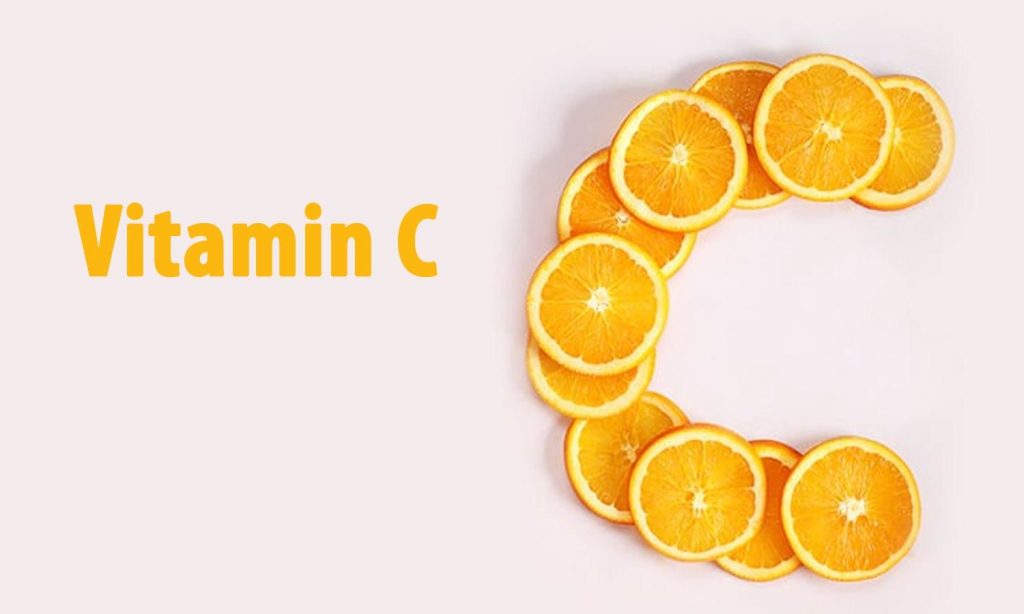 Biotin: Also popularly known as Vitamin B7, Biotin is essential for regulating blood sugar, promoting healthy skin, hair, and nails. Keratin is a crucial protein that makes our hair and nails, and biotin stimulates the body's natural keratin production. Biotin metabolizes fat, which keeps the body healthy, and its hydrating and nourishing benefits make the skin look healthy and glow.
Saw Palmetto: Saw Palmetto is a plant-based ingredient having several health benefits. It blocks the activity of Dihydrotestosterone (DHT), a hormone that leads to hair loss. Saw Palmetto has anti-inflammatory properties that help to soothe the aged skin, which often gets inflamed. It improves the estrogen level of the body and is a collagen booster.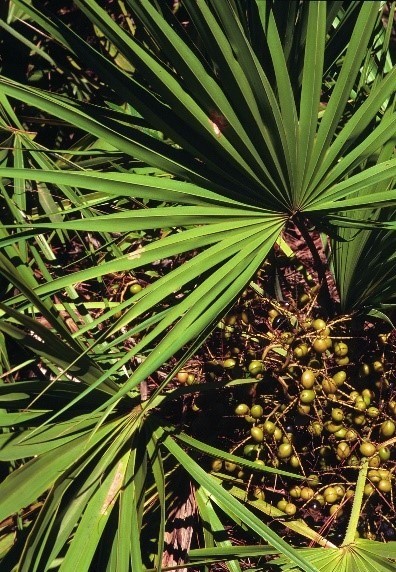 Other ingredients used in the Total Beauty Matrix include Proprietary Mineral Complex, Lysine which also stimulates the body to make more collagen. The Miami MD Total Beauty Matrix is dermatologically approved. It consists of natural ingredients, is free of cruelty, BHA, parabens, and artificial fragrances, making it a safer choice than other supplements present in the market.
Why Should You Use Miami MD Total Beauty Matrix?
Fights The Aging Hormone: Miami MD Total Beauty Matrix's blend of a proprietary blend of ingredients helps stabilize the imbalance of the hormones. It blocks the DHT hormone, the main reason for hair loss. The antioxidants of the supplement fight the aging hormone and keep the body healthy. The supplement can not only stop aging but also reverses it.
Improves Skin, Hair, and Nail Health: The use of biotin and collagen peptides can significantly improve skin texture. It lifts the skin and rejuvenates it. The supplement also provides strength to the brittle and damaged hair by reducing inflammation of the scalp and promoting healthy hair growth. The said skincare supplement also provides support to the nails and makes them strong.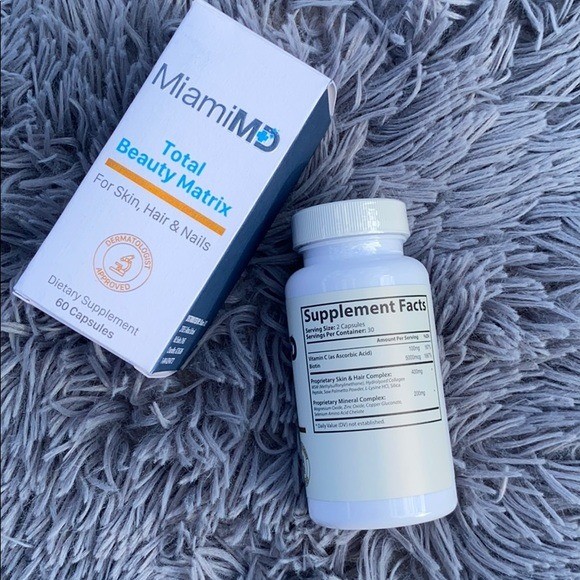 Boosts Collagen Production: Miami MD Total Beauty Matrix has several collagen-boosting ingredients beneficial for the body. It prevents the skin from sagging, losing its moisture, and inflaming by encouraging new collagen to produce in the body. This dietary supplement provides strength and structure to the body and makes a person look younger. 
Perks Of This Supplement
Delays the signs of aging

makes the skin firmer and smooth

Natural ingredients

Anti-oxidative benefits

Minimizes inflammation

Boosts immunity power of the body

Improves elasticity of the skin

Suitable for all skin types

Easy to swallow size pills

Helps to carry oxygen to the body

60-days money-back guarantee policy
Drawbacks 
Due to the use of Saw Palmetto, it is not safe for pregnant women and nursing mothers

People with a medical history should not consume the pills without consulting their physician

The pills are a bit pricey

Few customers have mentioned that they have felt some side effects such as feeling tired, nauseous, upset stomach, etc
Miami MD Total Beauty Matrix Before and After | Customer Reviews
Helen says, "I have been using Miami MD Total Beauty Matrix for six months now. I am about to celebrate my 60th birthday soon, and people now compliment me and tell me I do not look younger than 50. The supplement is a great way to improve skin and nail health; I am not sure about hair as I have not seen any significant change in my hair texture. I take two capsules daily, one in the morning and the other at night. Every time I consume the pill, I feel a bit exhausted. Apart from this, the supplement is a good one."
Emily says, "My nails were fragile, and my skin was saggy a few months back. But, using Miami MD Total Beauty Matrix has changed everything completely. My skin bags are almost gone now. My nails are also durable now. The pills are difficult to swallow; I don't know if it's for everyone or only me. I have not experienced any after-effects of the tablet, unlike many reviews I have read."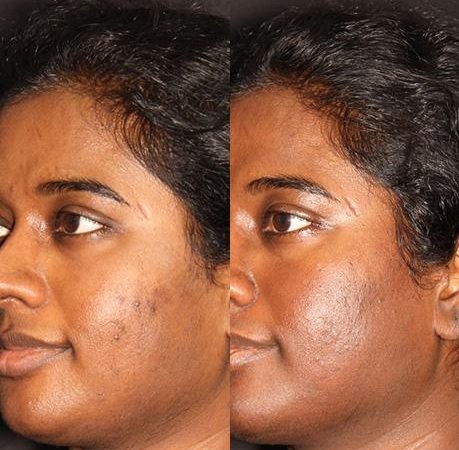 Sarah says, "My daughter recommended that I use Miami MD Total Beauty Matrix, and I am a regular user now. I have always been a fan of Miami MD, and this dietary supplement is something I like, not love. I have tried a few dermatologist-approved dietary supplements in the past, and I think this is fine, not some exceptional magical supplement as it works similar to ones I have tried earlier. It's a good supplement, in my view."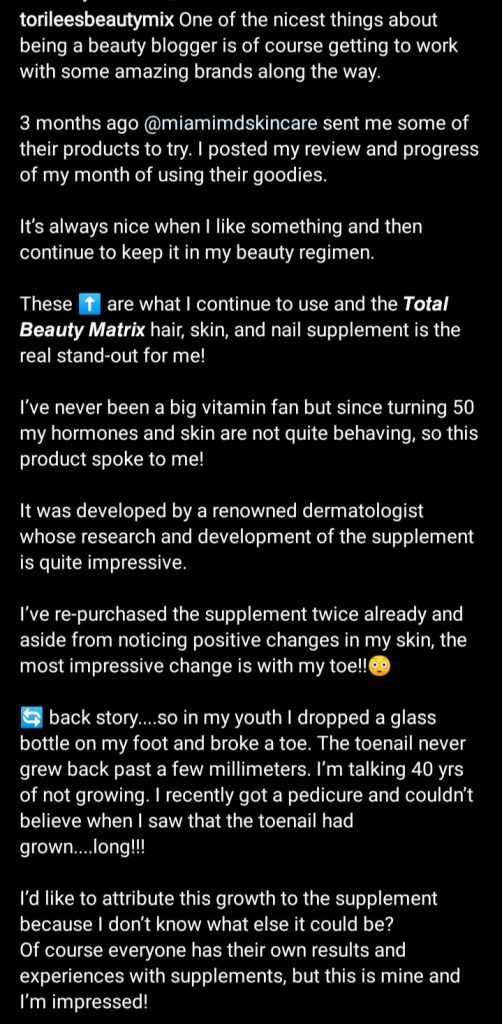 See Also: Hard As Hoof Nail Strengthening Cream Reviews | Living Up To Its Name?
FAQs | Miami MD Total Beauty Matrix Reviews
Is Miami MD Total Beauty Matrix legit?
The Total Beauty Matrix is a formulation of Miami MD, one of the most reputable skincare lines. The dietary supplement can improve skin, hair, and nail health and is safe for every woman's use. The brand professes integrity being their ulterior priority, and the supplement is safe for everyone except the pregnant woman and nursing mothers.
How should I consume Miami MD Total Beauty Matrix?
Miami MD Total Beauty Matrix is a supplement that comes in swallowable-sized pills. You should take two pills every morning with water. Make sure to have the tablets a few minutes before breakfast.
Where can I buy Miami MD Total Beauty Matrix?
You can purchase the Miami MD's Total Beauty Matrix dietary supplement from any e-commerce website such as Amazon. Alternatively, you can also buy the supplement from Miami MD Skincare's official website. Miami MD has a 60-days money-back guarantee, with no question asked.
Closure | Miami MD Total Beauty Matrix Reviews
Finally, it is time to summarize and end the Miami MD Total Beauty Matrix Reviews. All the products of Miami MD, including the Total Beauty Matrix, are backed by extensive scientific research and carry a delicate balance of botanicals, organic ingredients, and natural collagen peptides to provide lasting results. The Total Beauty Matrix has improved the skin, hair, and nail texture and reduced many aging signs of most of its users. It also claims to lift the skin's appearance and make it soft, hydrated, moisturized, and smooth, and many have testified to the same.
The supplement can also lighten the dull complexion of the skin and make visible changes in the hair and nail texture. However, we don't recommend pregnant and nursing women consuming the Miami MD Total Beauty Matrix due to Saw Palmetto. If you fall under the aforementioned categories, be aware and consult your physician before making the purchase. We hope our review eased all the doubts from your mind, but if you still have any doubts or suggestions, you know where to ask; the comment box. We promise to get back to you as soon as possible.