When it comes to beauty, the quest for a flawless, natural-looking complexion is universal. You probably know about BB creams, but are you aware of the wonders offered by CC creams? If no, fret not. The introduction of CC creams in the beauty industry is no less than a miracle for women. Covering up all your flaws and looking natural is now possible. All thanks to the CC Cream, aka Color Correction Cream. Sounds interesting, right? If you are searching for an ideal CC cream, let's help you with the most popular and the best Mushroom Head CC Cream Reviews.
CC cream is a multitasker and is regarded as an advancement of traditional foundation. It provides sheer coverage with added skincare benefits. CC cream is beneficial for those women who are always in a hurry but need their makeup to be on point. Well, let's admit, we all are always in a hurry, so everyone should have a CC cream in their bag. No doubt CC creams are excellent, but not every cream is good. The formulation plays a key role. Let's see if Mushroom Head Air Cushion CC Cream has the proper formulation or not. 
You Might Also Like: Mielle Rosemary Mint Oil Reviews | Promised Healthy Hair?
Mushroom Head CC Cream Reviews | Providing Complete Coverage?
The Air Cushion CC Cream Mushroom Head Foundation is manufactured and distributed by the brand named SuperThinker. The creamy matte texture of the CC cream conceals dark spots, blemishes, redness, acne scars, wrinkles, fine lines, under-eye bags, and other flaws. The cream combines the benefits of a heavy coverage foundation and a daily cream to give maximum coverage and can be used daily. The light-weight, hydrating formula of the Air Cushion CC Cream is blendable and works on almost every skin tone. The CC cream is available in two shades- Neutral and Ivory White. It provides a smooth, radiant coverage that looks natural.
Sale
Air Cushion CC Cream Mushroom Head Foundation, SuperThinker Moisturizing BB Cream Makeup Long Lasting Matte Concealer (1 PCS/Natural)
PRODUCT EFFECT: Conceals imperfections, dark spots and redness, and smoothens uneven skin-tone for a beautiful, natural and glowing appearance. The nature moisture based provide excellent spread ability with no irritation. The new formula moisturizing properties keep the skin refreshed and comfortable throughout the day.
ELASTIC SPONGE HEAD: The makeup is as soft as the skin, sponge head becomes bigger and softer when it meets water (small mushroom needs to be cleaned before use: as a skin care product, for your skin safety, it is recommended to wash it once or twice before use. Make-up will be more skin-friendly and fit oh).
BOTANICAL SKINCARE INGREDIENTS: Tremella Extract, Centella Extract, Vitamin E. Product comparison: traditional puff makeup (rough details, nose, etc., card, floating powder, etc.), small mushroom makeup (such as nose, invisible pores, overall fit skin).
The Mushroom Head CC cream also has anti-aging benefits due to its natural ingredients. The cream improves the skin's elasticity, accounts for overall hydration, and protects the skin from harmful sun rays. The main attraction of the Air Cushion CC Cream Mushroom Head Foundation is its unique elastic sponge head. The sponge has many holes, ensuring the right amount of foundation is applied and making it easy to use even on the nose. But is this CC Cream all magical with no flaws whatsoever? Let's delve more into it.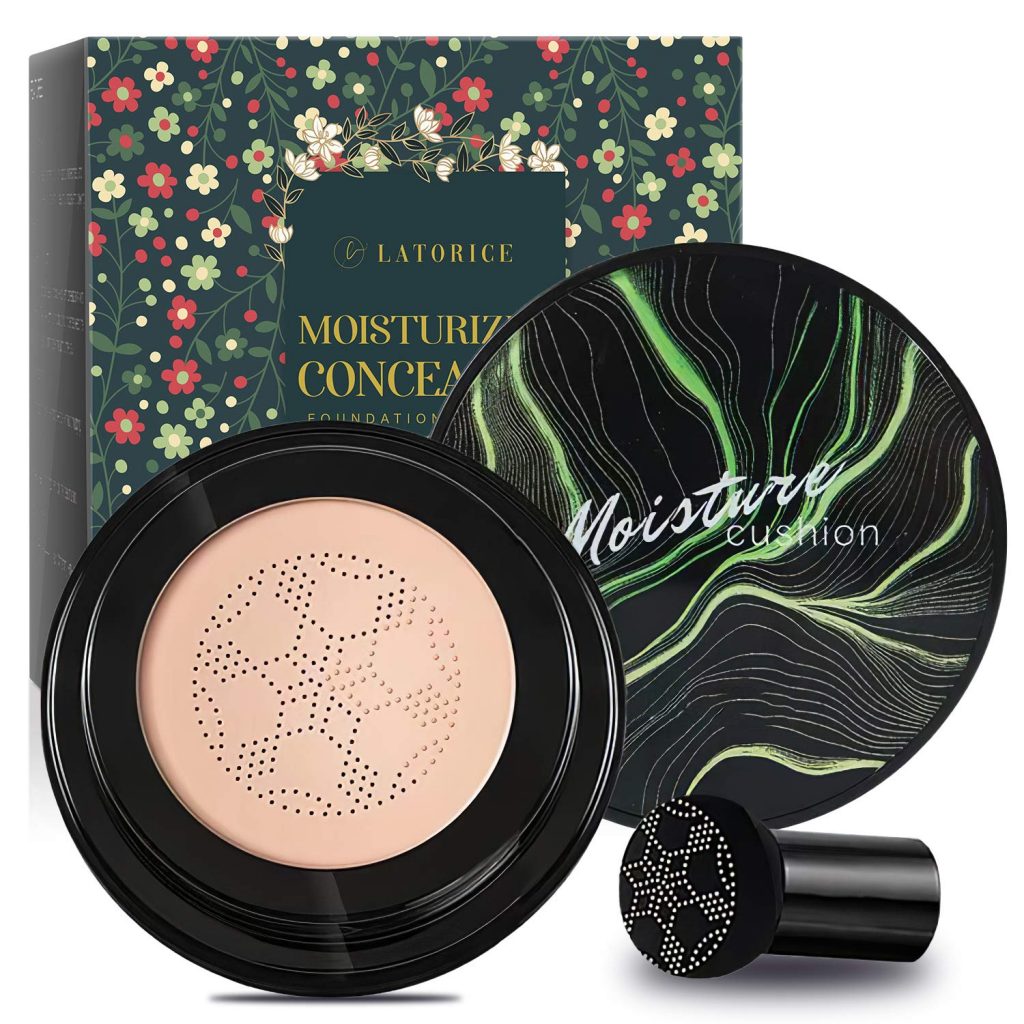 Air Cushion CC Cream Mushroom Head Foundation
Ingredients
We always recommend you be aware of any product's ingredients, especially skincare products, before putting it directly on the skin. The Mushroom Head Air Cushion CC Cream has plant-based natural ingredients, free of any parabens. Below, we have listed some of the active ingredients of the said CC cream.
Tremella Mushroom Extract: Tremella Mushroom Extract is a hydrating, plumping ingredient that invites moisture to the skin. Tremella Mushroom is loaded with Vitamin D and has excellent water holding capacity. The anti-aging benefits of the CC cream are due to the Tremella Mushroom Extract. It reduces wrinkles, fine lines and improves skin's texture and elasticity. It is almost similar to Hyaluronic Acid in working but gentle than it.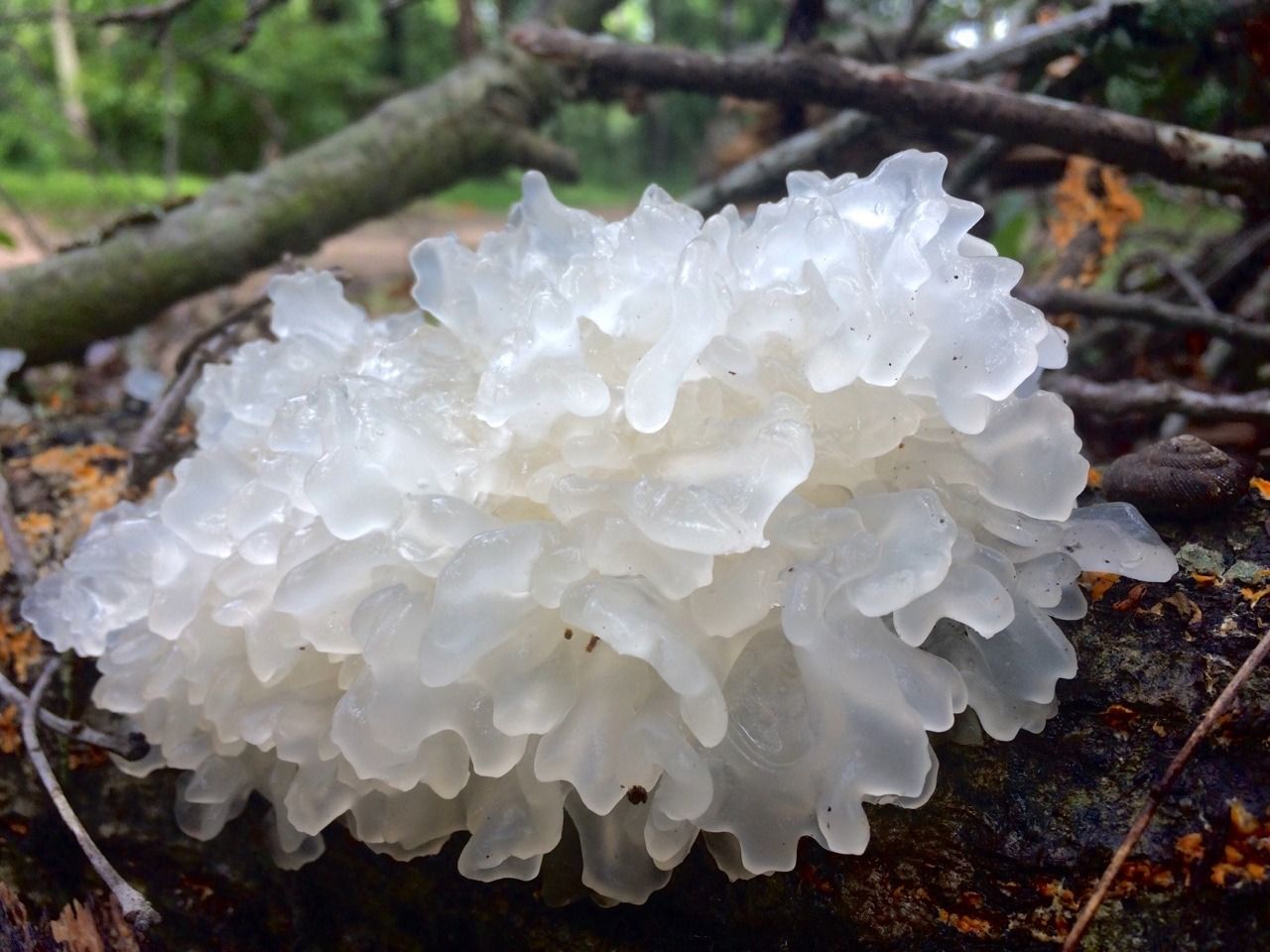 Vitamin E: When it comes to skincare, inarguably, Vitamin E is the king. Vitamin E has a lot of oil-soluble antioxidants, beneficial for skin disorders and skin repair. By strengthening the skin barrier, Vitamin E protects the skin from radical damage. The anti-aging properties of Vitamin E reduce the appearance of fine lines, wrinkles, and other signs of aging. Vitamin E also provides adequate moisturization and hydration to the skin. Also, Vitamin E can make the skin shine and look radiant.
Centella Asiatica Extract: Centella Asiatica Extract, also referred to as Gotu Kola, is an ancient medicinal herb native to Asia. Centella Asiatica Extract's anti-inflammatory properties help heal skin infections such as eczema, psoriasis, etc. It improves the rough texture of the skin and makes it smooth. The anti-aging solid properties of the Centella Asiatica Extract intrinsically protect the skin molecules from degradation.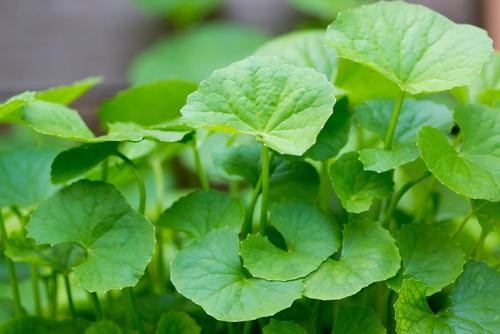 Titanium Dioxide: Titanium Dioxide is a natural mineral protecting the skin from harmful UVA and UVB radiation. It forms a protective layer on the skin and shields the harmful ultraviolet rays from penetrating deep into the skin. This natural mineral also heals the skin from sunburn or suntans and reduces discoloration. It is non-comedogenic and remarkably gentle, even for people with sensitive skin.
Why Should You Use Mushroom Head Air Cushion CC Cream?
Protects The Skin From UV Rays: The Mushroom Head Air Cushion CC Cream contains SPF 20 that does sunscreen work and protects the skin from harmful UVA and UVB radiations. The CC cream can also conceal the tan, burn, and discoloration created due to the sun's rays.
Provides Natural Coverage: The coverage of the Mushroom Head Air Cushion CC Cream is broad, and it helps conceal wrinkles, redness, fine lines, suntan, flecks, sunburn, pores, acne scars, dark spots, and any other spot. The CC cream does not clog or irritate the pores. The buildable coverage gives out a very polished look. It gets mixed in the skin quickly and appears natural.
Has Unique Application Brush: The Mushroom Head Air Cushion CC Cream's unique design distinguishes it from standard CC creams. The application brush is a sponge in the shape of a mushroom. It has special cutting and holes designed especially for maximum water retention and ensures the right amount of cream is applied to the face.
Improves The Skin's Texture: The Mushroom Head Air Cushion CC Cream is a potent makeup product that provides proper hydration and moisturization to the skin. The ingredients used in the CC cream have varied anti-aging properties, which helps to improve the skin's elasticity and texture.
Perks Of This CC Cream
Affordable

Has two shades

Lasts for up to 20 hours

Non-greasy texture

Blends well onto the skin

Provides great coverage

Water-proof and sweat-proof

Accounts for a flawless skin

Apt for daily use

Makes the skin radiant

Does not have a cakey-texture
Drawbacks Of This CC Cream
Might cause some mild skin irritation for few people due to the presence of Centella Asiatica Extract

Not suitable for sensitive, damaged, and broken skin
Mushroom Head CC Cream Before and After | Customer Reviews
Jennifer says, "My skin is oily, and I have large acne pores. I love to travel, due to being constantly exposed to the sun, the suntan has caused some discoloration on my skin. All thanks to the Air Cushion CC Cream Mushroom Head Foundation, now I can cover up everything. The cream glides well onto the skin and does not look like you are wearing something on your face. I will recommend this CC cream to everyone."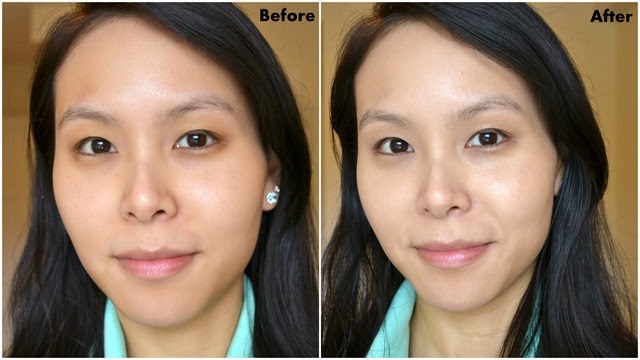 Jessica says, "I always keep purchasing new CC creams in the hope that I may find my ideal cream one day. The Air Cushion CC Cream Mushroom Head Foundation is a good one; I won't exaggerate and say it's the best. I have large pores and age spots on my face. The cream hides it well. However, just as I start to sweat, a few hours after applying the CC cream intensely, the cream starts to come off."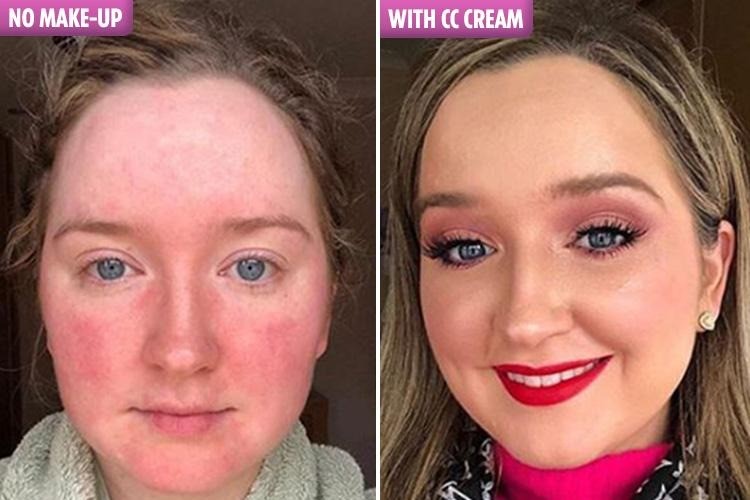 Amelia says, "I have mixed reactions regarding the Air Cushion CC Cream Mushroom Head Foundation. For the price, the quantity is too much. You won't need much of this CC cream, and one tube can last for almost two months if used daily. Price is not a problem; the texture of the cream is a problem for me. I have oily skin, and the CC cream makes my skin look more oily."
See Also: Color Oops Reviews | Bleached Hair Rescue? [2022]
FAQs | Mushroom Head CC Cream Reviews
How can I use Mushroom Head CC Cream?
The process to use the Mushroom Head CC Cream is almost similar to using any other CC cream. First, make the sponge, i.e., the mushroom head, wet. This process is identical to cleaning a mushroom before using it. Make sure to squeeze out the excess water from the sponge. Dab the sponge on the CC cream and apply the cream to the skin. Blend well until the cream gets well absorbed into the skin to get a finished look.
Where can I purchase Mushroom Head CC Cream?
You can purchase the Air Cushion CC Cream Mushroom Head Foundation from many online platforms. We would recommend buying it from Amazon to get hassle-free returns and replacements.
Also Read: Flawless CC Cream Foundation Reviews | True to its Claims?
Cessation | Mushroom Head CC Cream Reviews
As we have covered all possible details, we can now end the Mushroom Head CC Cream Reviews. The CC cream has two shades, suitable for almost every skin tone, and the price is very reasonable. The Air Cushion CC Cream Mushroom Head Foundation, in our opinion, is versatile; it has anti-aging benefits, hydrates the skin, provides moisturization, controls oil on the skin, hides all the imperfection and is long-lasting. We feel this is too much to expect from one CC cream.
However, according to few customers, the CC cream can cause irritation or sensitive or broken skin. To evade the chance of this potential skin reaction, we would advise you to conduct a patch test behind the skin of your ear. In case of any skin irritation, discontinue the use, and consult a doctor. If you are interested, we feel you can buy this CC cream to see if it works well for you or not. We hope our review was helpful, and still, if there are any doubts, please feel free to use the comment box. We will get back to you as soon as possible.