Are you muddled between Nulastin and Latisse and can't decide which one is more effective? When two equally top-level brands target a similar area of concern, it often gets hard to choose one. This blogpost aims to deliver a quick distinction between the two- Nulastin VS Latisse.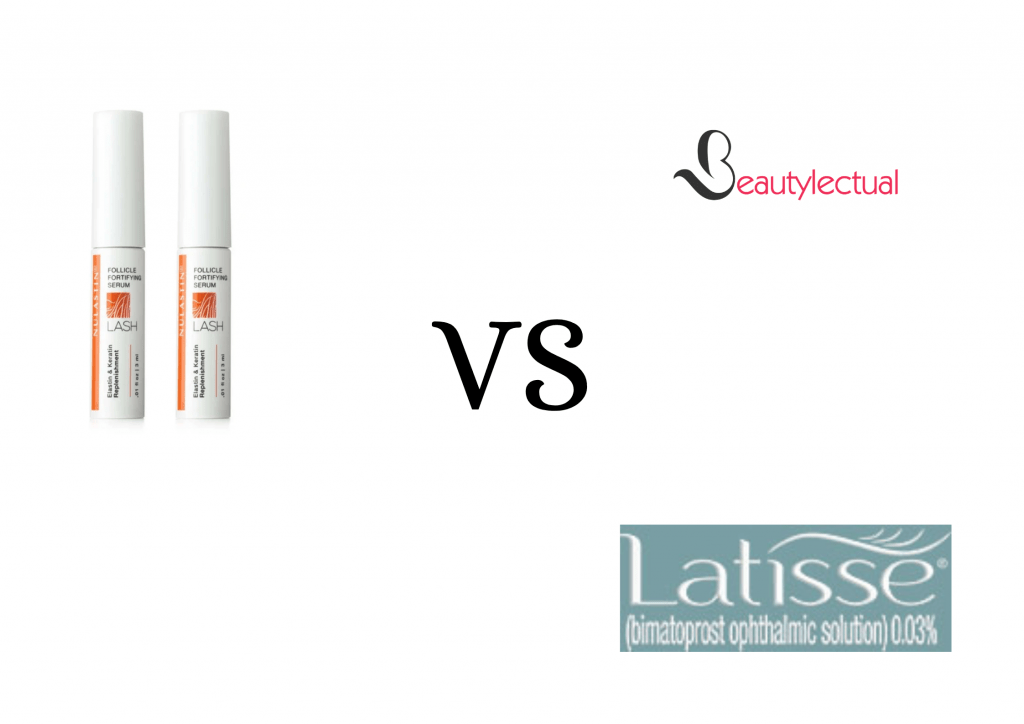 Both Nulastin and Latisse offer treatment for growing longer and healthier lashes. They have shown remarkable results and have worked out for many people. However, to make it easier for you to pick one, we decided to write a detailed analysis of Nulastin vs Latisse reviews.
Also read: Tag Away Reviews | Does It Really Work?
Nulastin VS Latisse | A Precise Comparision!
Nulastin Eyelash Serum is exclusively made up of Keracyte Elastin Complex. It is one of the bestselling products of Nulastin. Lash 2-Pack Follicle Fortifying Serum uses 100% natural and safe ingredients. The product even claims to instigate regrowth of lashes that have completely stopped growing. It provides thicker, healthier, and fuller lashes only within a few weeks of regular application. It works well and is suitable for everyone, no matter what the gender and age of the person. Even if you have thin or very unhealthy lashes, Nulastin Eyelash Serum is known for improving its quality to a great extent.
In contrast, Latisse is another successful solution for people who have insufficient and thin lashes. It makes the lashes appear darker and fuller. The active ingredient used by Latisse is Bimatoprost, and it claims to work as fast as three weeks after you begin to use it. Bimatoprost is also known for curing issues like Glaucoma. Apart from that, Latisse is the only eyelash growth serum that the FDA approves.
Both Nulastin and Latisse have shown somewhat promising results. However, in this report, we've clearly mentioned the fundamental distinctions between both of them to make it easier for you to choose whatever seems suitable. Let's not waste any more time and start with Nulastin vs Latisse reviews.
Popular Nulastin Products:
Ingredients: Nulastin VS Latisse
Nulastin Follicle Fortifying Serum contains:
Phosphate Buffered Saline: Phosphate Buffered Saline is a water-based salt solution used to rejuvenate and revitalize the damaged cells. It is also widely used to maintain the pH levels. 
SymPeptide (Myristoyl Pentapeptide-17): SymPeptide is used to enhance the quality of the lashes by making them thicker. It makes them appear denser and also increases the length. It is colorless and odorless and is significantly used in a lot of eye care treatments. SymPeptide is one of the quickest methods to magnify the beauty of the lashes. It also increases the volume and gives an attractive outlook. 
Carbomer: Carbomer is originally made of acrylic acid. It is commonly used in many cosmetic products for skincare, haircare, makeup, etc. Carbomer is used to eliminate excess dirt and sweat across the lashes. This initiates growth and results in long and healthy lashes. Moreover, it can also be used as a lubricant for soft and smooth lashes.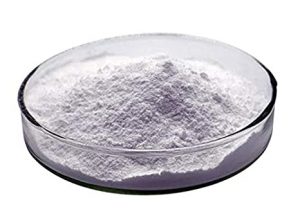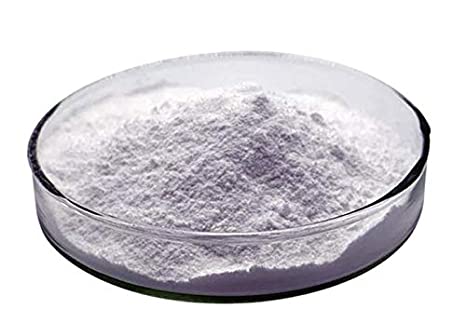 Elastatropin (Tropoelastin): Elastin is one of the most active ingredients used by Nulastin in their lash serum. It is crucial to ensure the vitality of the hair follicles. The addition of elastin in this product makes it an ideal source to improve hair health. It stimulates regrowth by identifying the root cause of hair loss.
Keracyte: Another highly active and most used ingredient by Nulastin is the Keracyte. Keratin also aims to recover the lost elastin. It replenishes the cells and makes the lash longer and fuller. Keracyte is an excellent conditioning serum and a quick way to reclaim the quality of your lashes.
Other than these, Nulastin uses the most vital ingredients like HGF (Hepatocyte Growth Factor), Sodium Phytate, EPA Lipid (Eicosapentaenoic Ester), Phenoxyethanol, Ethanol, and TEA in small quantities.
Latisse Ingredients:
Bimatoprost: Topical Bimatoprost is one of the most helpful treatments for short eyelashes. It is specifically targeted towards people whose lashes are thinner and smaller than usual. It is a very widely available medication for the promotion of thicker lash. Bimatoprost can be useful for both medicinal as well as makeup products, which makes it even more exclusive.
Sodium Hydroxide: Also called as hydrochloric acid, Sodium Hydroxide is usually added to adjust pH levels. It is used to clean the lashes and keep them free of any dirt, sweat, or extra moisture.
Benzalkonium Chloride: Benzalkonium Chloride is an inactive ingredient but still imparts several advantages. It is used as a preservative in a lot of personal care products due to its microbial efficacy. It is usually used in low concentrations for safety purposes. However, a limited amount has been known to be sufficient for the desired purpose.
Sodium Chloride: Sodium Chloride or common salt is also used in very less quantities in Latisse Lash Serum. Its primary function is to remove the accumulation of excess oil on the lashes. For this reason, it is also followed by makeup removers to ensure clean and refreshed lashes.
Nulastin Lash Serum | Perks And Drawbacks
Pros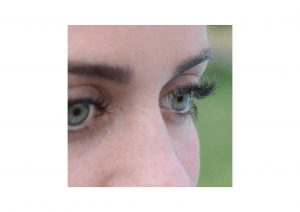 Nulastin is made up of safe and harmless ingredients and therefore does not cause any adverse side effects.

It is suitable even for people who wear contact lenses.

Nulastin is suitable even for people whose lashes have completely stopped growing. It imparts properties that instigate regrowth.

The Nulastin Serum also has impressive customer reviews.

It is appropriate for everyone, regardless of age and gender.

Recovers for the lost elastin supply.
Cons
Nulastin Lash Serum takes slightly longer than the rival products to show its results. It doesn't work overnight.

It is slightly expensive.
NULASTIN LASH Follicle Fortifying Serum with Elastaplex, Eyelash Boosting Treatment for Longer Looking Lashes, Vegan-Friendly & Cruelty-Free (2-pack, 3 ml Each)
LASH-ENHANCING SERUM. A game-changing serum that helps reduce lash shedding while supporting the body's ability to anchor the lash follicle to the root system, rejuvenating elastin while delivering stronger, shinier, thicker and longer looking eyelashes.
SCIENTIFICALLY PROVEN. Our results have been clinically proven throughout numerous scientific trials. In a 12-week clinical evaluation, participants experienced a 60% increase in the appearance of lash length.
NATURALLY DERIVED. Suitable for all skin types, this novel formula features advances in biotechnology, biodiversity and eco-designed resources. 5-active, synergistic ingredients help target all phases of the lash growth cycle.
Latisse | Pros & Cons
Pros
Latisse is the only lash serum that is FDA-approved.

It gives speedy results. You can notice a visible difference only within 3-4 weeks.

Other than a mere makeup product, Latisse is a medicinal serum that is also clinically tested.

The Latisse serum uses topical Bimatoprost, which is a top-level constituent for the promotion of lash growth.
Cons
It may cause the colored part of the eyes to darken permanently. This is a significant side effect of the Latisse.

Latisse may also cause darkening of the eyelid.

When you use it, you might also notice hair growth outside the area where it is applied.

When you stop using it, your lashes might go back to how they initially looked.
How Do Nulastin And Latisse Serum Work?
Initially, the Nulastin Lash Serum is supposed to be used in the morning and the evening regularly. However, gradually, the application should be reduced to once per day. You can start applying it from the inner corner of the eye and progressively reach the outer part. With the help of the brush, you can use the serum to the base of the upper eyelashes. Within 7-8 weeks, you can see fuller and plumper eyelashes with minimal side effects for most of the users. This happens due to the patented proteins, active peptides, and powerful antioxidants, making an outstanding formula for the best eyelashes.
Latisse Serum is to be used once a day at night. It is also applied to the base of the upper eyelashes or as prescribed by your doctor. Within 3-4 weeks, you can see great differences in the length of your lash. Latisse increases not only the length but also the volume, that is, the number of hair present in the lash. This is primarily possible due to its main ingredient- Bimatoprost. When used consistently, you can start to see lengthier, healthier, and dense lashes.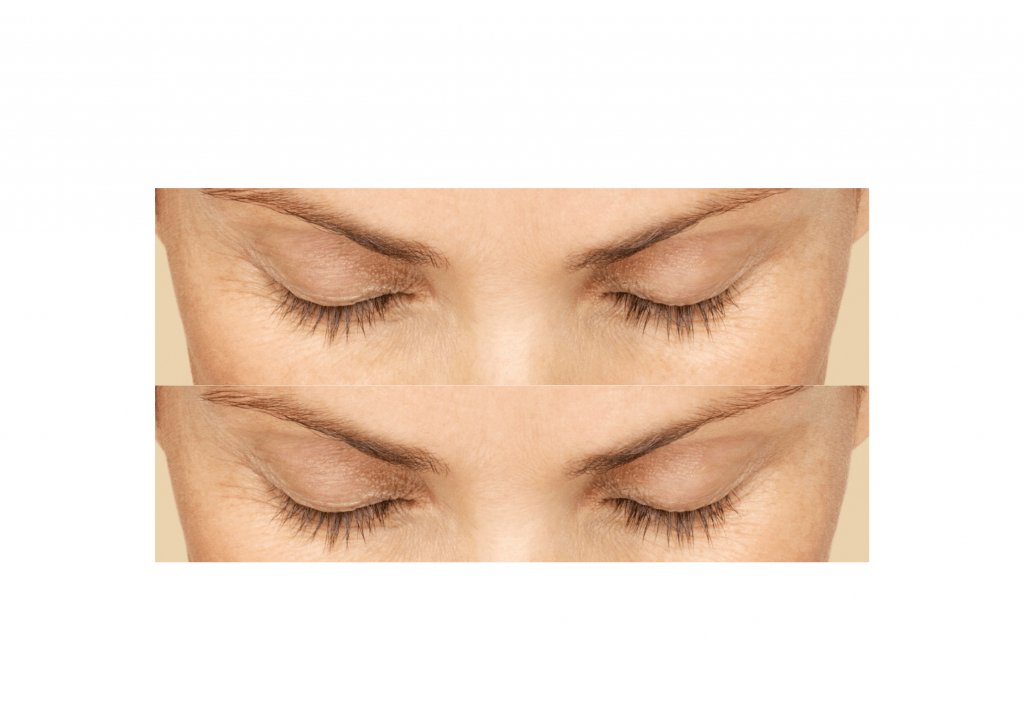 Consumer Reports: Best Eyelash Serum
The two products, Nulastin & Latisse; have both good as well as bad reviews on the internet. Since both of them have complex ingredients and effective formulas, the results are guaranteed, but they vary from person to person, depending on their skin type.
However, according to our research, Latisse has slightly adverse side effects as compared to Nulastin. Even for people with susceptible skin, Nulastin might show mild reactions. However, in the case of Latisse, the situation might be worse. This factor makes Nulastin somewhat better than Latisse to ensure safety. Customers do claim that Nulastin takes too long to work, but it's totally worth it because it has no severe consequences.
Cessation | Nulastin VS Latisse 
To end this up, I can confidently state that Nulastin is a better pick than Latisse. This, however, by no way means that Latisse is not effective or it does not work. The results of both the brands are equally commendable. But, when it comes to harmlessness, Nulastin Lash growth Serum has a slight upper hand over the Latisse.
We still recommend you to read the whole article to decide between Nulastin vs Latisse. It is advised to go through the ingredients thoroughly. You only have to entirely rule out Latisse if you're allergic to any of its components. Otherwise, you can give both of them a shot and decide which is the better pick for you.