We often hear about the magical powers of medical-grade skincare lines. In fact, the associated celebrity outpour of love for these brands adds to the buzz. They have well-concentrated active ingredients that are generally greater than what you can find over the counter. Given the loyal following of these medical-grade skincare lines and their promised results, it might make you wonder if they're really worth the steep price tag. Is Obagi or Skinceuticals better? Thus, we present an overview of our thorough research about Obagi VS Skinceuticals and test them out to answer the question in this article!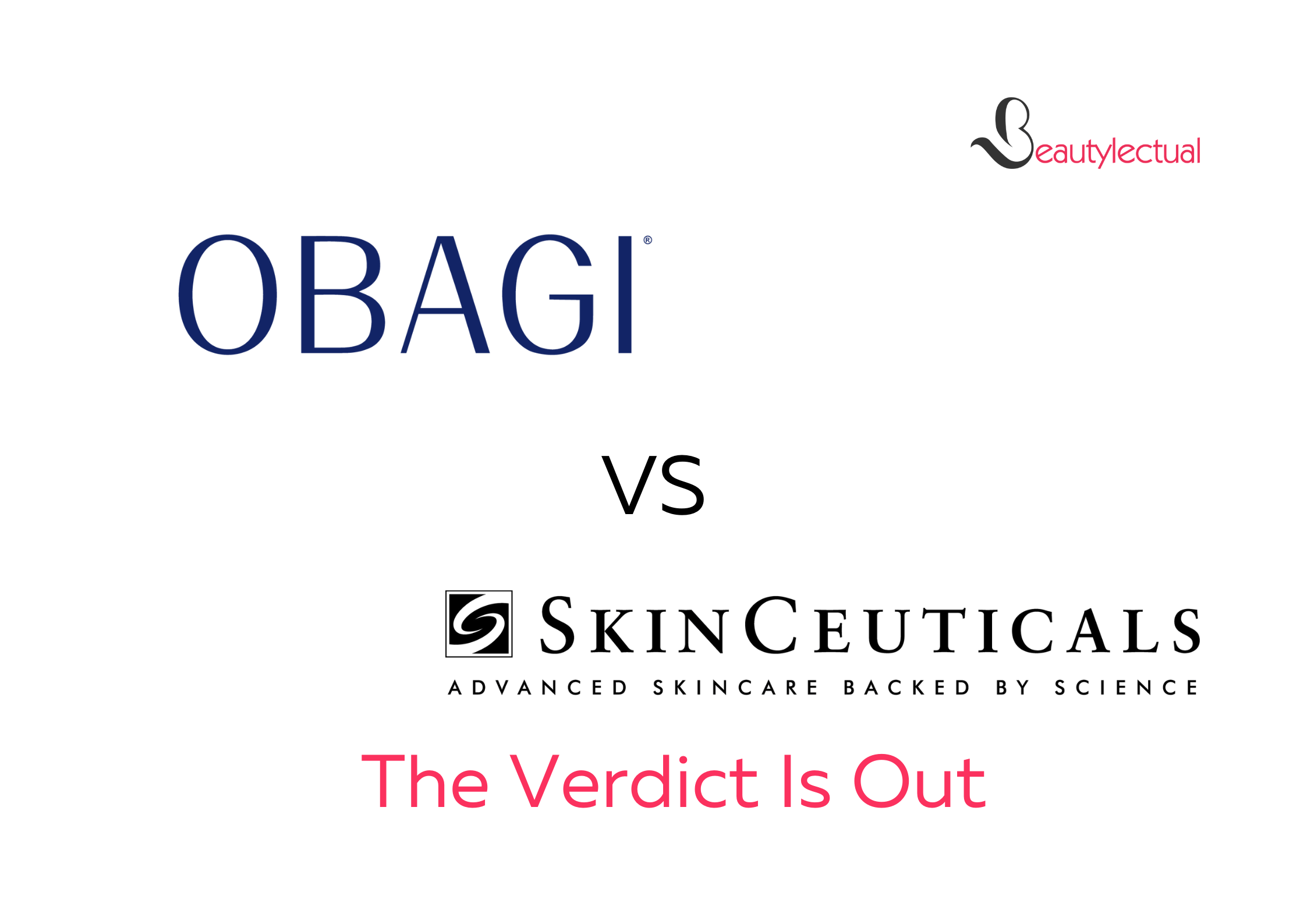 You are to find Obagi as well as SkinCeuticals in the best dermatologist offices, medical spas, and skin clinics. This confirms the trust the two companies have managed to gather. It is straightforward to have a herd mentality and try out what's in trend first. However, that may lead to your pocket getting empty and having no results. To learn all about the realm of skincare, you need to tap into the documented resources. That's the sure-shot way to find what's good for you.
See Also: Skinmedica VS Obagi | Better Pick For You?
Obagi VS Skinceuticals | Is Obagi Better Than SkinCeuticals?
The surface of the skin has millions of bacteria living on it. These bacteria help the immune system's cells tackle the disease-causing microbes. Not taking enough precautions to take care of it would mean facing dire situations. On the one hand, Obagi develops scientifically-backed products that promote healthy skin into the future. On the other side, Skinceuticals arose from years of research on skin cancer that led to its journey as a skincare line. Both the brands have a tried and true following of their own.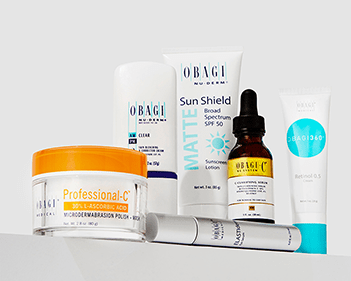 Skinceuticals asks its customers to follow the three-step process of prevention, protection, and correction. They have scientific support for all their products to help maintain and improve skin health. Meanwhile, Obagi has a system divided into different categories to treat specific skin conditions, helping to discover more radiant skin. Despite the varied lists of pros and cons, both brands have set a foot forward in the winning scheme of the beauty industry.
The Gamut Of Products
Upon exploring their websites, it can be noticed that both brands have quite an array of products for different types of skin grooming. The Obagi website suggests an effortless routine of protection from the sun in the mornings and cleansing and repair in the evenings. They have sunscreens, moisturizers, toners, and serums as their best sellers. They also offer eye creams, masks, cleansers, and exfoliators in one of their categories.
In Obagi VS Skinceuticals Eye Cream reviews, Obagi definitely stands at the top. What garners the maximum attention is the requirement of a prescription for the purchase of some products. Although it may be slightly disappointing for some, many see it as a furthermore reason to establish their trust in Obagi.
Popular Obagi Products:
On the other end of the rope, we have the celeb-special Skinceuticals line of cosmetics. The brand conducts volunteer tests whenever they have a new release to tailor the needs of all races. People dealing with mild eczema may find relief from some of their products. It has products ranging from serums to eye gels, moisturizers to lip balms, and sunscreens. Also, if you're someone who might be interested in things like laser treatments, they have a choice for it too. There's an availability of pigment correction, needling, body contouring, etc.
Popular Skinceuticals Products:
Many Obagi VS Skinceuticals Vitamin C reviews show that Obagi has the upper hand. Whereas, in the Obagi VS Skinceuticals retinol review game, Skinceuticals is a top performer as it also works on skin that is used to it.
The Winner Ingredients And Benefits
The saga of humans using different substances to better their appearance has been around for a long time. With the increasing popularity, it does not get any easier to find out if these cosmetic lines actually work. Moreover, it becomes somewhat worrisome if they're doing it for the cash. However, Obagi and SkinCeuticals  use FDA-approved quantity and quality of chemicals in their formulas.
Obagi: Their moisturizers include hypoallergic ingredients like fruit-based butter and plant extracts. These give Obagi formulations the power to rejuvenate the skin from within. Colloidal oats have a cooling and anti-inflammatory effect on the skin. The retinol concentration addresses all skin problems like dark spots and wrinkles effectively. However, the fact that its cleansers and brightening creams contain parabens might be a setback.
Skinceuticals: Vitamin C plays a strong role in the SkinCeuticals products as it is a much safer option than other skin brighteners. Moreover, this line includes natural compounds found in the cell walls of plants. These are very effective in neutralizing free radicals that age the skin. This is an important factor needed for good sun protection. Furthermore, the Vitamin E content gives the products a good shelf life as well as solubility. Hence, many Skinceuticals VS Obagi acne reviews say that the big investment lasts longer.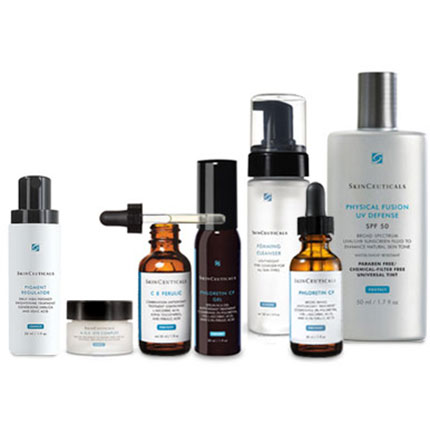 Consumer Insights – Before And After 
Maria says, "I think that a picture is worth more than a thousand words, so I will let you judge the results. I have been using the Obagi Nu-Derm system ever since (on and off) and I literally will not use anything else because why waste my money when I already have the absolute best product there is? "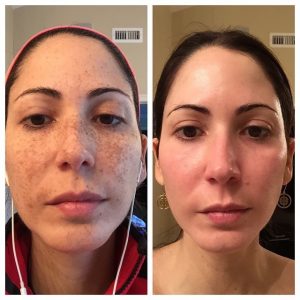 Julia Joy from YouTube notes, "Although the Obagi cleanser left my  skin feeling dry, the toner was a life saver. It definitely worked the best. My pores are almost gone." However, she suggests applying the toner fifteen minutes after the cleanser is washed, or it may burn.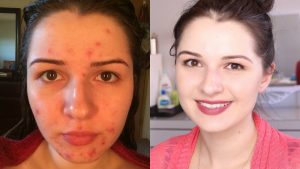 Kelsey Clark says, "The Skinceuticals CF Is the Only Serum That's Worked on My Cystic Acne. It essentially expedited the healing process, putting me far closer to the finish line than I was 12 hours prior."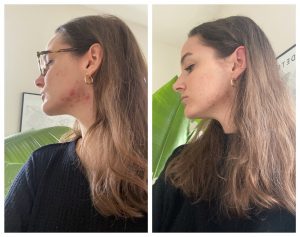 A volunteer of Skinceuticals notes, "So light and effective. This didn't irritate my sensitive skin and is perfect for the hot and humid summer weather. I will definitely purchase this."
Closure | Obagi VS Skinceuticals
In this Obagi VS Skinceuticals comparison, it can be concluded that both the lines more or less give good results.  While Skinceuticals has given good results, it can't be denied that it is one of the most expensive brands out there. Obagi, too, is a costly choice but has its own following and wonderful results. Skinceuticals is the right choice if you're looking for quick results. However, if having a target-specific treatment is your goal, Obagi will serve you right. Obagi also has a laid-out route for you to follow.
With this overview, we hope to have cleared all your doubts regarding Obagi VS SkinCeuticals. However, if you have any further queries or doubts left uncleared, feel free to use the comment section below. We would love to hear from you.