Clean, cruelty-free, and non-toxic beauty brands are a rare commodity to find in these times. The few brands that do satisfy the criteria often tend to break the banks. However, there are a few hand-picked brands that do deliver honest results through apt approaches. Let us see in this Rodan and Fields VS Beautycounter comparison, which one of them ticks all the right boxes!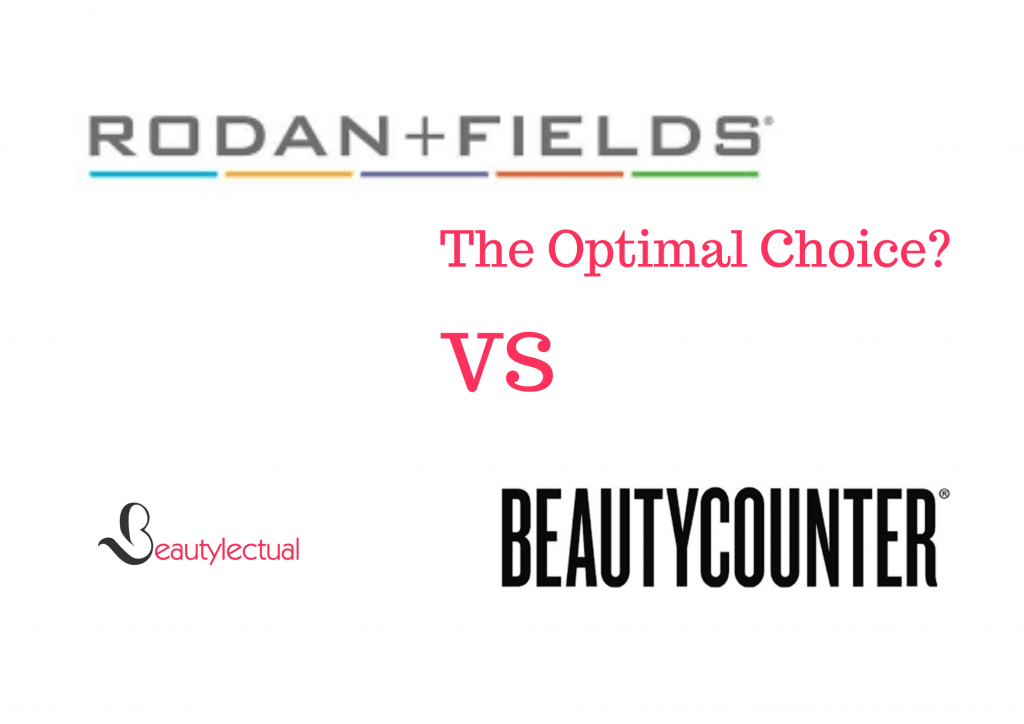 Rodan and Fields and Beautycounter have the same goal – delivery of the best quality of skincare products. The polarity lies in the structure through which they help you achieve this goal. In comparison, one uses dermatological science and chemicals; the other casts away most chemical ingredients. However, which one of these is up the ladder of skincare and makeup remains unanswered. But not for long. Getting to know about their products, pricing, results, and ease of delivery is sure to help you make the perfect purchase.
See Also: Obagi VS Rodan And Fields: Products, Pricing, & More
Rodan And Fields VS Beautycounter | The Optimal Choice?
While Rodan and Fields use 2% hydroquinone in their brightening products, Beautycounter shuns it completely. They have stated that the ingredient has been tested as a cause for organ toxicity and cancer. Beautycounter did gather some positive brand values, but Rodan and Fields have the upper hand in solving the issue of the ethical supply chain.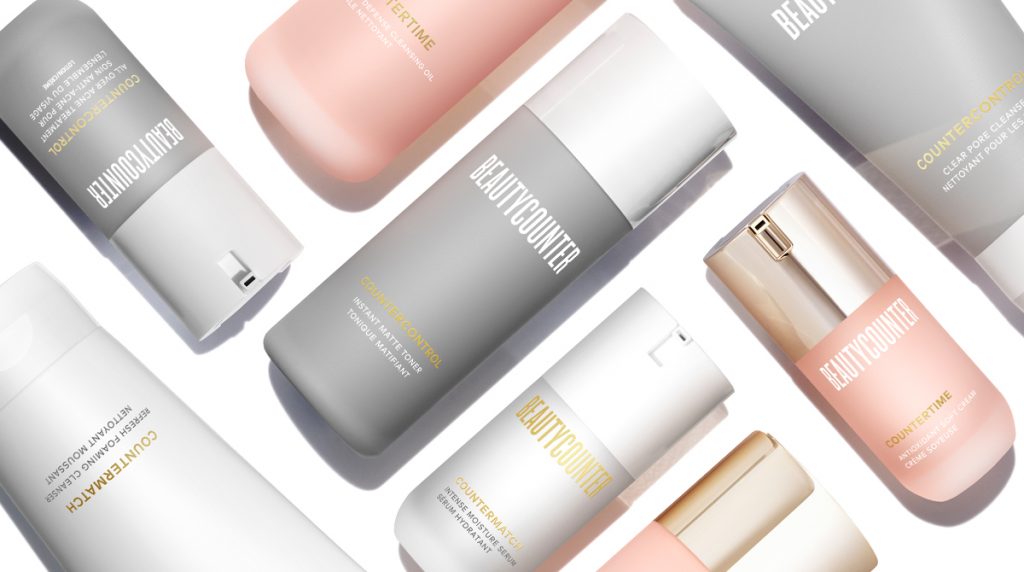 Both the brands are one of the top contenders of the beauty game in Europe and the U.S.A. Each brand has its battalion of loyal customers. But where there's trust, there's also some criticism. We will discuss how valid the critics' statements are further in this article. On the one hand, Beautycounter has three main regimens for solving the most prevalent skin troubles. On the other, Rodan and Fields have a whopping six categories of products to do the same. However, it's not the number but the quality that matters. So, let's dig deeper and scrounge for more solid information!
The Spectrum Of Products
Both the brands have a complete approach towards beauty. They offer skincare as well as makeup products to their customers along with consultancy.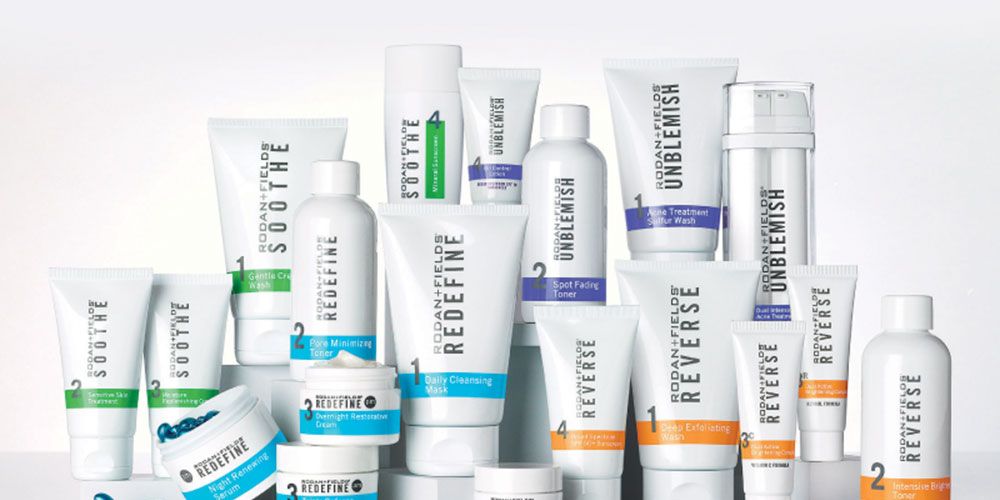 As mentioned above, Rodan And Fields offer six targeted regimens. They are named Unblemish, Reverse, Redefine, Recharge, Spotless, and Soothe. Multiple R+F reviews suggest that regular following of these regimens has helped them with acne and sandy skin texture. Their products include moisturizers, serums, lash boosters, eye creams, toners, masks, scrubs, etc.
The Reverse regimen is highly lauded as it cites to undo the damage caused by sun exposure when used regularly. Additionally, the brand also has lines specifically designed for people who suffer from sensitive skin issues.
Popular Rodan And Fields Products
Beautycounter has three regimens that claim to solve the top underlying skincare problems. These are the Contertime, Countercontrol, and Countermatch custom regimens. These help with blemishes, dehydration, and aging of the skin. They offer cleansing oils, serums, moisturizers, softening creams, toners, cleansers, and eye creams. Moreover, their makeup products include concealers and foundations in 13 shades. They also have eye shadows and brushes in the beauty satchel.
Popular Beautycounter Products
Looking at the diversity of products, Beautycounter wins the round. However, if you're looking for a more targeted skincare routine, Rodan and Fields take the award home.
The Top-tier Ingredients And Benefits
Is Beautycounter better than Rodan and Fields when it's about using the best ingredients? Or is it the vice-versa? The content below covers the active ingredients that both brands use to help you out in answering the question!
Rodan and Fields: They use Peptide technology and botanical extracts as their key parent ingredients. These are proved to help with reverting the loss of elasticity by boosting collagen. Myristic Acid can absorb and control sebum which can help you get rid of clogged pores. Ectoin is another good ingredient that prevents cell damage and inflammation. It is cited as a natural stress-protection molecule. Citric Acid is an antioxidant that has antiaging benefits and reverses photodamage. It exfoliates the surface layer of dead skin cells to help clean pores and reveal the more radiant skin lying beneath.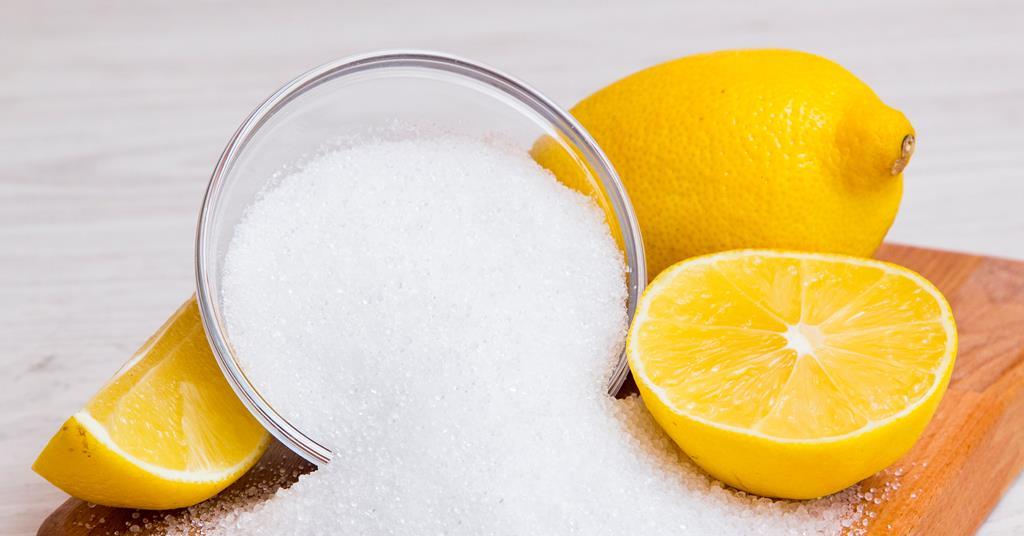 Beautycounter: Rosebay Willow is an anti-microbial and natural antiseptic that helps to soothe skin inflammation and treat rosacea and eczema. Orange Peel Oil helps maintain and improve skin texture by fighting against excess melanin and sebum production. Massaging this ingredient into the skin will increase the blood flow. Salicyclic acid reduces acne by gentle exfoliation and helps to keep the pores clear.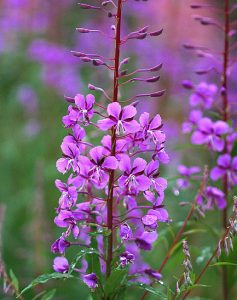 As Beautycounter has excluded more than 1800 harmful ingredients tested by the FDA, they're more conscious of what goes into their products. As a result of this, they seem to promote clean beauty in a more honest track. Hence, we believe this brand wins the league of using a higher proportion of harmless mix of ingredients.
Pricing And Societal Impact
Beautycounter regimens range from USD 120-300. Individual products start from the price point of USD 25. On the other hand, Rodan and Fields' custom regimens start from a price point of USD 220. Single products usually cost USD 70-110.
Rodan and Fields have significantly brought about a revolution in terms of female employment. Many stay-at-home moms have found their independence as beauty consultants through their programs. As a result, the empowerment index has been growing gradually. Beautycounter is a part of multiple social missions. This includes promoting sustainable packaging, building formulas without talc, etc. thus, protecting the environment. They have multiple refillable products to achieve that. Additionally, they are also working towards carbon neutrality by conscious ingredient sources.
Consumer Insights – Before And After | Side Effects
Amanda Lee says, "I read many Beautycounter counter control vs Rodan and Fields Unblemish comparisons and decided to test them both out. To my surprise, Beautycounter turned out to be better than I expected. The exfoliator cleared my pores in no time!"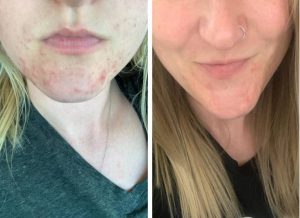 Sammy J notes, "R+F is a pure joy. I don't think anyone could have done it better than them. I have tried three regimens and all of them have given me the desired results."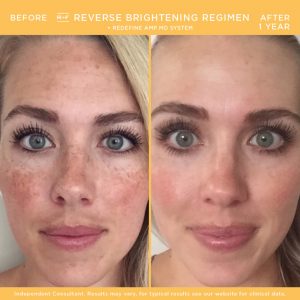 Side Effects
Unfortunately, Rodan and Fields Lash Boost had received some negative feedback in the past. Maya Keras says, "Rodan and Fields might be one of the best brands out there but they have their secrets. The lash boost gave me a drooping eye and I'm still recovering from the damage."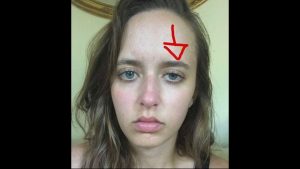 Beautycounter did not have any side effects reports as such. However, a few outliers cannot determine the effects of a product. Therefore, we suggest you do a patch test before settling for any product.
Also read: Biotin VS Hairfinity – An Unbiased Comparison
Closure | Rodan And Fields VS Beautycounter
It is now time to conclude this Rodan and Fields VS Beautycounter comparison and declare our review team's top choice. While 'Rodan and Fields' has a much better outreach, we can't deny that it is a tad bit of an expensive routine to follow. Beautycounter, on the other hand, is a little more affordable and uses much lesser toxic compounds in the formulas. Hence, our choice would be Beautycounter among the two. However, we encourage you to pick the line that suits your interests after having done profound research.
With this overview, we hope to have cleared all your wisps of doubts regarding both brands: Rodan and Fields VS Beautycounter. However, if you have any further queries or doubts left uncleared, feel free to use the comment section below. We'd be delighted to hear from you.