Aging has an irreversible effect on our skin as it loses collagen, elasticity and becomes more fragile. However, we can do nothing and stop the clock. The least we can do is take care of our skin. There are many signs of aging, such as wrinkles, fine lines, age spots, etc. If you are dealing with such problems, you must have tried numerous products to diminish their appearance as no one loves to make their aging evident. Dr. Sevinor Wrinkle Solution claims to be just the right choice in this scenario. But is it precisely trustworthy? Let us figure that out with Dr. Sevinor Wrinkle Solution Reviews.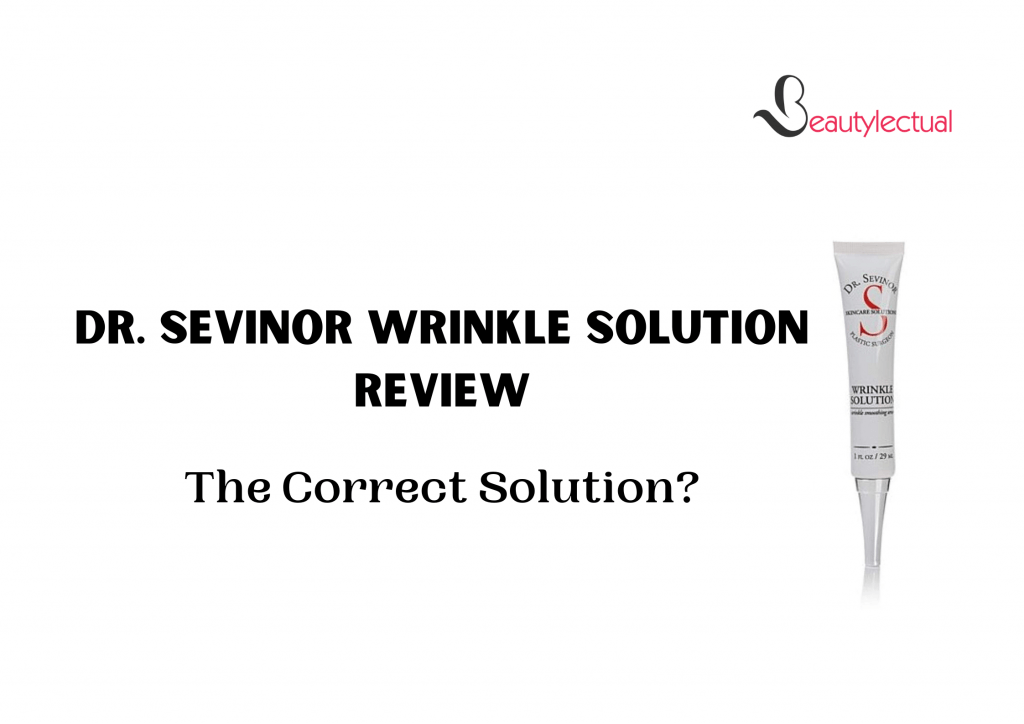 The primary cause of wrinkles is dry skin, and if you are on a hunt to smooth the appearance of your wrinkles, the primary component you should be looking for is a cream with a moisturizing capability. But, according to skincare experts, if you start using anti-aging products from the early 30s, you are unlikely to get signs of aging soon. Even if the market is full of different wrinkle creams, a handful of creams stand out. Is Dr. Sevinor Wrinkle Solution one of them? Let's find out!
You Might Also Like: Augustinus Bader The Rich Cream Reviews | Worth Your Money?
Dr. Sevinor Wrinkle Solution Reviews | Smoothing Out The Wrinkles?
After striving for many years, Dr. Sheldon J. Sevinor, a dedicated doctor, finally formulated a wrinkle solution and named it after him the Dr. Sevinor Wrinkle Solution. Based on his many years of experience as a plastic surgeon, Dr. Sevinor created a unique anti-aging skincare line. Dr. Sevinor Wrinkle Solution is based on the goodness of anti-aging ingredients such as Hyaluronic Acid, Glycerin, etc., and targets skin concerns such as wrinkles, fine lines, etc. The antioxidants in the Dr. Sevinor Wrinkle Solution keep the inflammation and protect the skin from radical damage. As skin gets fragile with age, the skin after the 50s gets more prone to sun damage. The barrier of the skin loosens, and the harmful UV rays damage the skin and become dry.
But, Dr. Sevinor Wrinkle Solution has moisture retention properties that lock the moisture by forming a protective layer on the skin. The cream removes the dead skin cells from the top layer of the skin and rejuvenates the skin. Dr. Sevinor Wrinkle Solution, being formulated with skin-tightening ingredients, provides firmness to the skin. It prevents the skin from hanging and gives a structure to the face. Also, the main issue that the cream addresses is that of wrinkles. It eliminates the signs of wrinkles and moisturizes the skin. The hydrating effect of the wrinkle cream stays for quite a long time, and it gets quickly absorbed into the skin and makes the skin soft and smooth. Dr. Sevinor Wrinkle Solution can restore a youthful appearance by adding a radiant glow to the skin.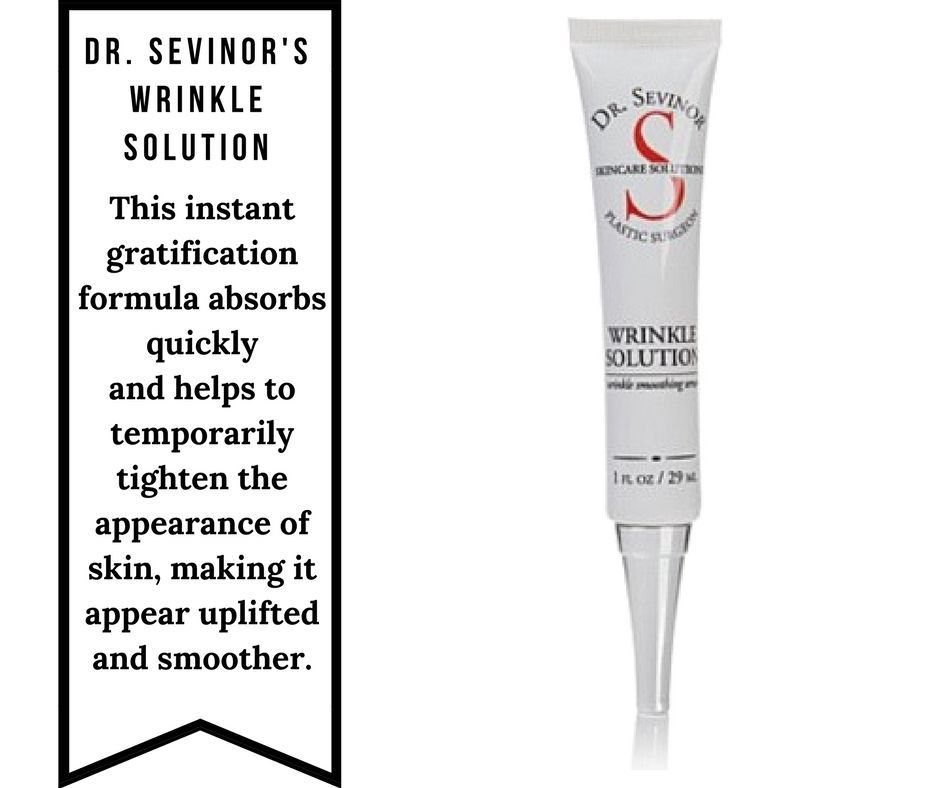 Dr. Sevinor Wrinkle Solution
Ingredients
Glycerin: No one is unaware of the humectant properties of Glycerin. Glycerin relieves skin dryness by hydrating the skin. Dryness is the primary reason for wrinkles; therefore, Glycerin is used in Dr. Sevinor Wrinkle Solution to get rid of dryness. Glycerin helps reduce water loss and adjust the pH value. For a soft, dewy look, Glycerin is an excellent choice as it neither makes the skin greasy nor oily.
Green Tea Leaf Extract: Camellia Sinensis Leaf Extract, popularly known as Green Tea Leaf Extract, protects skin from aging. Green Tea is loaded with antioxidants that protect the skin from sun-induced damage. It is also rich in Vitamin E and Vitamin K, the collagen boosters. Therefore, the Green Tea Leaf Extract is used to tighten the skin. It plumps the skin and adds a barrier to the skin to prevent it from further hanging. It also reduces trans-epidermal water loss.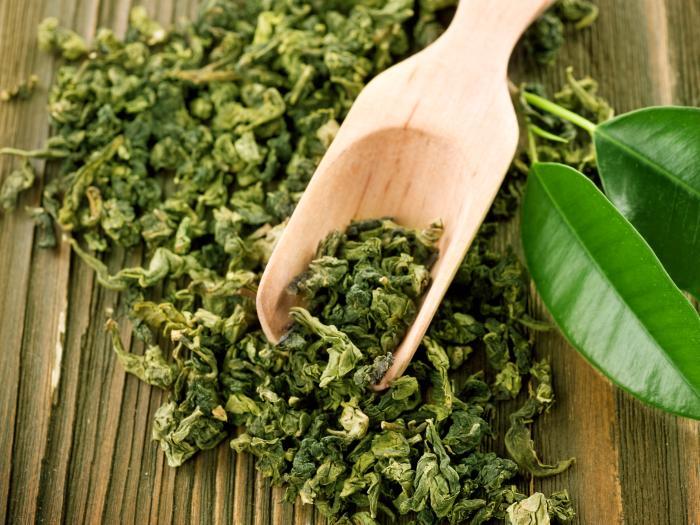 Aminobutyric Acid: GABA, popularly known as Aminobutyric Acid, is a naturally occurring amino acid that helps reduce wrinkles and fine lines. Aminobutyric Acid makes the skin soft and relaxed while smoothing the appearance of the wrinkles. Aminobutyric Acid is claimed to enhance collagen synthesis and clear the skin.
Sodium Hyaluronate: Sodium Hyaluronate, the water-soluble salt derived from Hyaluronic Acid, combats dryness to keep the skin moisturized and flake-free. It does so by attracting water from the air into the skin. It replenishes the lost moisture of the skin and keeps the skin away from every sign of aging. The lightweight, low molecular size of Sodium Hyaluronate instantly gets absorbed into the skin and makes it plump.
Sodium Silicate: Sodium Silicate is an inorganic acid, and it is generally used in skincare products to adjust the pH value. As it is a tightener, Sodium Silicate can tighten the skin and make it appear more firm. However, to notice the benefits, Dr. Sevinor Wrinkle Solution must be let dry.
Why Should You Use Dr. Sevinor Wrinkle Solution?
Reduces Wrinkles: Dr. Sevinor Wrinkle Solution, as its name suggests, effectively reduces wrinkles. By reducing roughness and dryness from the skin, the anti-aging cream targets the root of the wrinkles. It regenerates the skin's surface and fills in the appearance of wrinkles, along with other signs of aging.
Boasts The Power Of Antioxidants: Dr. Sevinor Wrinkle Solution is a powerhouse of several antioxidants like Green Tea Leaf Extract and Sodium Hyaluronate that have anti-aging benefits protecting the skin from radical sun damage.
Hydrates The Skin: Dr. Sevinor Wrinkle Solution's primary work is to reduce the dryness of the skin and always keep it moisturized. Wrinkles occur due to the skin getting dry and flaky, and this wrinkle cream is a solution to stop all these problems.
Budget-Friendly: Most anti-aging creams, especially wrinkle creams available in the market, are pretty expensive and not in everyone's budget. But, Dr. Sevinor Wrinkle Solution is quite economical, affordable, and well within everyone's reach and budget.
Perks Of Using This Cream
Reverts the signs of aging

Delays the signs of aging if used at an early age

Provides a firm structure to the skin

Reduces dryness from the skin

Suitable for all skin types

Lightweight and easily absorbed into the skin

Lightens and brightens the skin

Replenishes the youthful look

Moisturizes the skin and reduces inflammation
Drawbacks Of Using This Cream
No information about the manufacturer is available online

No clinical trial of the cream

According to some people, the cream causes irritation
Dr. Sevinor Wrinkle Solution Before and After | Customer Reviews
Cindy says, "I have to admit that Dr. Sevinor Wrinkle Solution drastically reduced my wrinkles. This budget-friendly wrinkle cream is lightweight and doesn't make a face greasy or dry. However, it does take some extra seconds to mix well into the skin, and as per the instructions, you need to let the cream dry and then apply makeup if you want. I would recommend this cream to everyone who wants to enhance their appearance and bid bye to their signs of aging."
Amelia says, "I am 69 years and going to celebrate my 70th birthday soon. My skin is dehydrated, and during winter, it gets flakier. I saw a commercial about Dr. Sevinor Wrinkle Solution and bought it from an online store. At first, the cream was okay, and then suddenly, the cream started to sting one day. It reduced after some days, but I still have inflamed skin which the wrinkle cream hasn't addressed."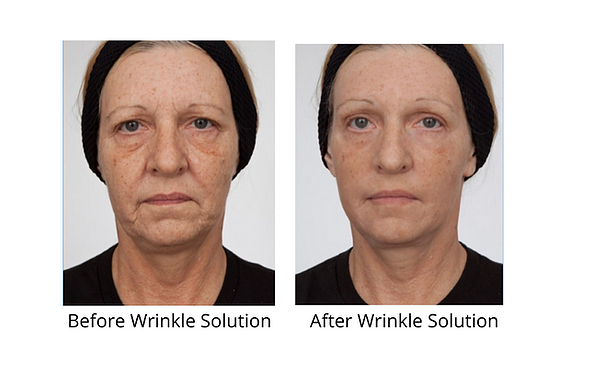 Riley says, "Initially, I was unsure of whether to purchase Dr. Sevinor Wrinkle Solution or not. The reason for me being skeptical is the lack of manufacturer details. I thought it would be a scam, but I purchased it anyway as the cream was low-cost. And, I think it is one of the best decisions I have ever made. I have used the cream for only three weeks, and my wrinkles have tremendously decreased. I don't think no other wrinkle cream in this price range can do this."
See Also: Hibiscus And Honey Firming Cream Reviews | An Unbiased Report
FAQs | Dr. Sevinor Wrinkle Solution Reviews
How should I use Dr. Sevinor Wrinkle Solution?
Firstly, cleanse and thoroughly pat dry your face. As the wrinkle solution works best on a dry and clean face, make sure your face is free of anything. Although it is not recommended to apply anything, if your skin is dry, apply a thin layer of moisturizer on your face and blend it well onto the skin. Shake the Dr. Sevinor Wrinkle Solution vigorously before using it. Then, squeeze out a small amount of the cream on the back of your hand and massage it in an upward direction using your finger. Do not move your face for two to three minutes, and let the cream dry. You may feel a tightening sensation, but that's completely normal. Close the cream tightly after using.
Where can I buy Dr. Sevinor Wrinkle Solution?
Unfortunately, there's no official website for Dr. Sevinor Skincare Solution, and you can purchase Dr. Sevinor Wrinkle Solution from many online retail stores like Amazon.
Is Dr. Sevinor Wrinkle Solution safe?
Dr. Sevinor Wrinkle Solution is not clinically tested; therefore, there's no scientific evidence of the safe cream. Although according to many customer reviews, the wrinkle cream is safe and has not caused any irritation. But, at the same time, according to a few people, the wrinkle cream can be irritating.
Cessation | Dr. Sevinor Wrinkle Solution Reviews
Finally, it is time to decide whether Dr. Sevinor Wrinkle Solution is worthy or not and end the Dr. Sevinor Wrinkle Solution Reviews. Dr. Sevinor Wrinkle Solution contains anti-aging ingredients, such as Sodium Hyaluronate and Green Tea Leaf Extract, making a face moisturized and eliminating dryness. The wrinkle cream increases collagen synthesis and provides firmness to the sagging skin. Wrinkles happen on dry skin, and Dr. Sevinor Wrinkle Solution targets the root of wrinkles and works effectively to cure them. Not only wrinkles, but the cream also reduces other signs of aging. The cream also locks in moisture and attracts water from the air, the reason why skin stays hydrated for a long time.
However, as there is little or no information about the manufacturer, we are anxious about using and recommending the cream to everyone. But, according to various customer reports, the wrinkle cream seems an okay option to eliminate wrinkles from the face. Make sure to follow all the steps mentioned on the packaging, and you are good to go. To avoid any side effects, we recommend conducting a patch test before applying it to the face. We hope this review was of help; if you have anything to say, the comment box is the right place to do so.