Taking care of the skin is as vital as having proper meals on time. Skincare is essential and should be incorporated as a part of your daily routine. Adequate maintenance of the skin makes the skin look radiant. But the problem with skincare is that there are loads of products available in the market with many high claims. Face Reality Skincare is also a much-praised brand available in the market. But is it really praise-worthy? Peek into this Face Reality Skincare Reviews to find the answer to the above-stated question.
Correct skincare is not an easy task to do. Just washing your face at the end of the day is not sufficient to keep your skin healthy. Skincare is a lifetime thing that needs to be an essential part of your daily routine. Everyone's skin needs are unique; therefore, one's skincare routine should account for the skin's diverse needs. Face Reality professes to be a reliable brand that specially targets acne-prone skin. With an intent to remain unbiased, this review will talk about the products of the concerned brand to help you decide whether to settle for this brand or not.
See Also: Elta MD Reviews | Worth the Purchase? (Unbiased)
Face Reality Skincare Reviews | Just Another Hyped Brand?
Founded in 2005 by Laura Cooksey, a skincare professional, Face Reality Skincare isn't a typical skincare brand. Face Reality has a network of estheticians in the US partnered with them. Having acne can be frustrating. But, the products manufactured by this brand are curated not only for people having acne but other skin problems too. Face Reality Skincare has many clinics tied up with them to visit and get recommendations from experts to use appropriate products for their skin.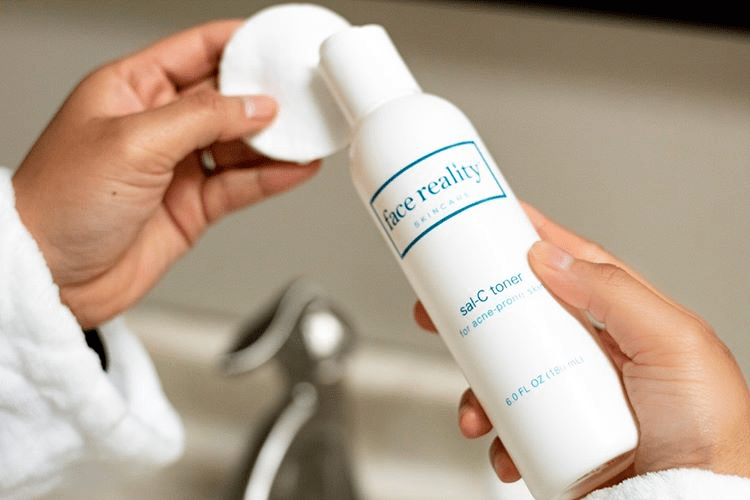 The brand has a success rate of 90%. However, Face Reality Skincare, too, has its fair share of setbacks. For example, when initially used, the skin may purge a bit. In this review, we will discuss some top-rated products of the concerned brand.
Best Products From Face Reality Skincare
Face Reality Skincare is a well-established brand with several products such as Hydrators, Serums, Masks, Toners, Cleansers, Moisturizers, Eye Care, Sun Protection, etc. Among these, we have curated our report concerning the best and most famous products sold by the brand in the picture.
Face Reality Ultra Gentle Cleanser
Face Reality Ultra Gentle Cleanser is designed to wipe off dirt, sweat, excessive oil, makeup, and other pollutants from the skin and cleanse it thoroughly. Formulated especially for acne-prone skin, it has a soothing effect. In order to keep the face clean and free from radicals, this cleanser is incorporated with antioxidants. These antioxidants prevent the skin from oxidative damage.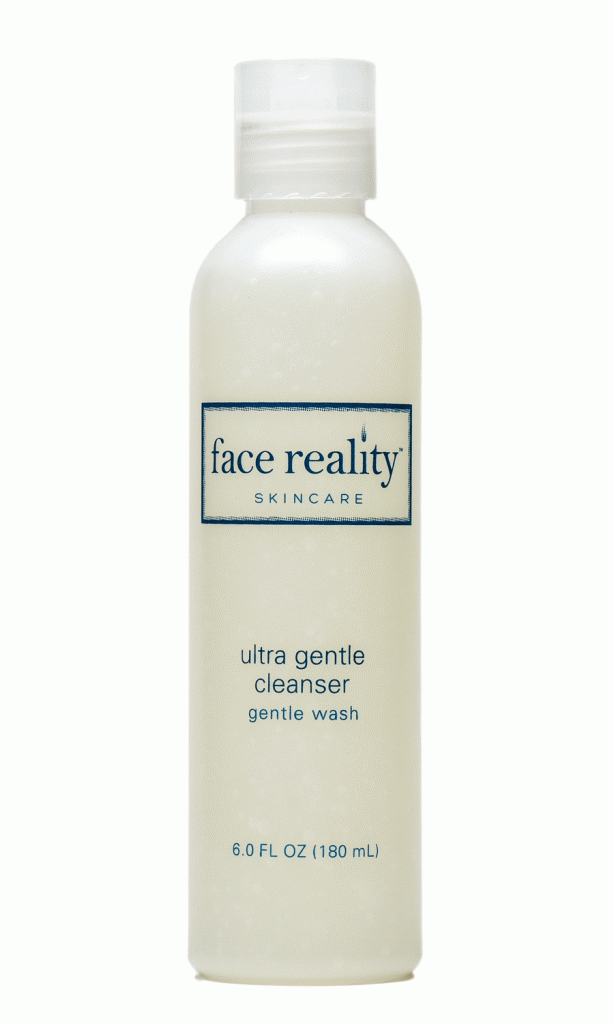 The ingredients present in the cleanser include Glycerin, Mushroom Extract, Green Tea Extract, Panthenol(D), Water, Cocamidopropyl Betaine and Lauryl Glucoside as its active ingredients. Glycerin hydrates and locks the moisture in the skin. Mushroom Extract and Panthenol are known for their anti-inflammatory properties. They also detoxify the skin and account for smoother skin. Green Tea Extract acts as a gentle exfoliator. Cocamidopropyl Betaine is derived from coconut oil and helps to hydrate the skin.
Why Should You Buy It?
Cruelty-free

Paraben-free

Uses natural ingredients

Acts as a moisturizer

Sulfate-free cleanser
Drawback
Not much effective on oily skin
Some Face Reality Ultra Gentle Cleanser Alternatives:
Face Reality Sulfur Spot Treatment
The Sulfur Spot Treatment from Face Reality is specially formulated to reduce acne and breakouts. It comes in a tube of 1.5 oz and is quite effective in removing redness and blemishes. The product, when applied, doesn't leave behind a chalky, patchy residue. It is claimed to have a rapid action, and the immediate decrease in blemishes is pretty visible. Along with reducing redness, it also soothes the skin.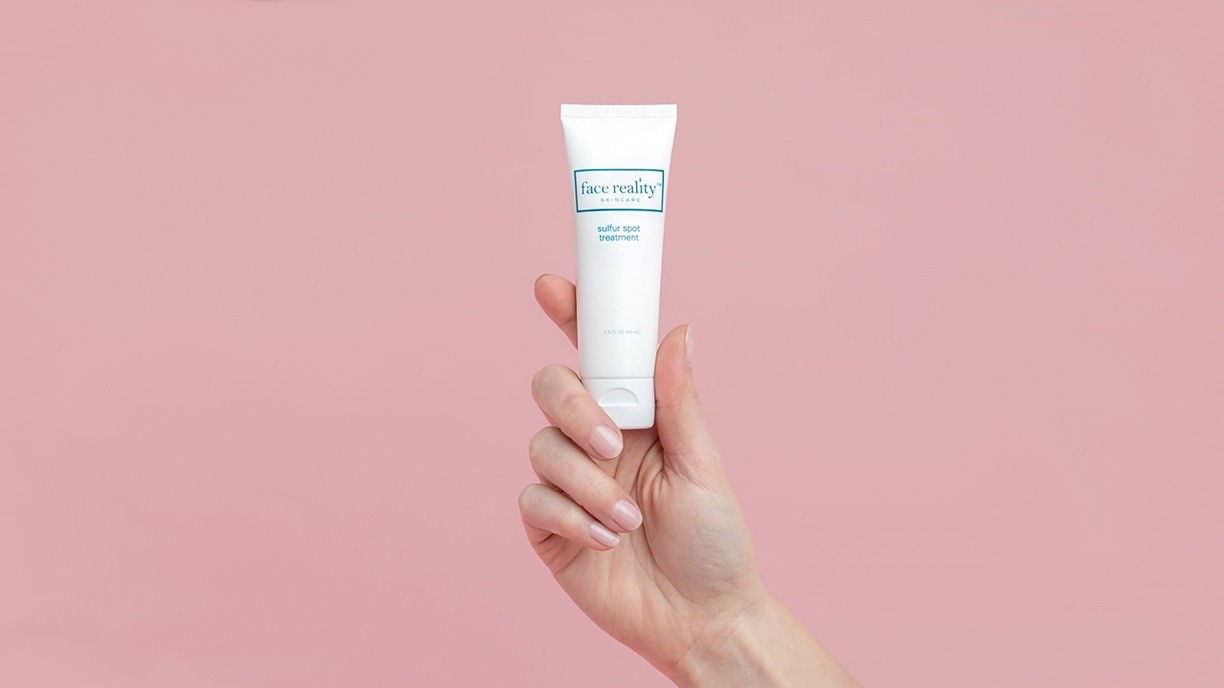 The active ingredient used for the Spot Treatment is 6% Sulfur, which helps fight acne. It does so by absorbing extra oil from the surface of the skin, which primarily causes acne. Sulfur kills the bacteria that causes acne and removes the dead skin cells while also acting as an exfoliator. Another critical ingredient used is Neutrazen. Irritated skin is calmed with the help of Neutrazen. It also helps to restore normal skin by reducing redness. Other ingredients include Butylene Glycol, Carbomer, Benzyl Alcohol, Sodium Hydroxide, and Glycerin, among other inactive ones.
Why Should You Buy It?
Skin-friendly ingredients

No strong odor

Doesn't make the skin dry
Drawbacks
The product can't be used by those who are allergic to Sulfur.

Requires other products like sunscreens to apply along with it.

Doesn't cure the root cause of the acne.
Some Face Reality Sulfur Spot Treatment Alternatives:
Face Reality Sal-C Toner
Sal-C Toner from Face Reality is professed to be suitable for oily skin. Sometimes, the oil, dirt, and makeup are so stubborn that they don't disappear even after cleansing the face. This is where products like Sal-C toner try to help you. This toner hydrates as well as soothe the skin. Sal-C toner also helps to close the open pores caused by acne. The toner is said to cater to diverse needs as it acts as an exfoliating and brightening agent and has anti-inflammatory properties. It helps to add a natural glow to the face.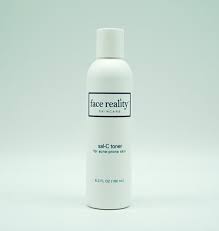 The active ingredients of Sal-C toner include Benzoic Acid, Salicylic Acid, Glycerin, and Willow Bark Extract. The most prominent element used is Salicylic Acid. It helps keep the pores clean by exfoliating the skin and helps to eliminate the dead skin cells and prevent breakouts. Willow Bark Extract is known for its soothing property. It is anti-fungal and reduces inflammations visibly. Beta- Carotene acts as an antioxidant that protects the face from oxidative damage. It also helps to restore the skin, its natural glow.
Why Should You Buy It?
Acts as a multifunctional toner

Works efficiently on normal skin

Cruelty-free

Faster, visible results
Drawbacks
Salicylic Acid is not safe for pregnant women and lactating mothers.

Not advisable for dry skin.
Some Face Reality Sal-C Toner Alternatives:
Face Reality Mandelic Serum
Face Reality Mandelic Serum is a gentle serum that acts as an exfoliator for the skin. This serum comes in four variants; 5%, 8%, 11% and 15%. The pollutants in the atmosphere harm our skin daily. The increasing global warming adds to our skin's struggles. The dead skin cells sitting right on the top of the skin make your face look dull. The mechanism of this serum is to penetrate deep into the root and heal the skin. It minimizes the damages caused by the UV rays, fine lines, wrinkles, and it also unclogs the pores and refines the skin texture.
The key ingredients of this serum are L-Mandelic acid and L-Lactic acid. Both are considered the mildest Alpha Hydroxy Acid(AHA) and account for brighter and more radiant skin. These acids are also responsible for smooth and firm skin. Niacinamide, or vitamin B3, helps to reduce inflammation and keeps the skin moisturized. Other ingredients include Aqua, Sodium Hyaluronate(L), Potassium Sorbate, Butylene Glycol, and Sodium Lactate.
Why Should You Buy It?
Safe for acne-prone skin

Suitable for all skin types

Moisturizes the skin immaculately

Has an antifungal property
Drawbacks
Slightly expensive

Can cause irritation

Can only be purchased after authorization from a Face Reality certified esthetician
Some Face Reality Mandelic Serum Alternatives:
Customer Reviews | Face Reality Skincare
The most transparent insight you can get about the products you might be looking for comes from the reviews of its pre-existing users. Here are the thoughts of a few of the people after using Face Reality Skincare Products
Michelle said, "For my entire life, I have always failed to find a good cleanser for my sensitive skin. But my search has finally stopped with Face Reality's Ultra Gentle Cleanser. However, on a personal level, I feel using the cleanser twice a day dries out my skin."
Drew said, "Having tried so many products, finally I tried my hands on the Sulfur Spot Treatment. The product works like magic and now I can see a visible decrease in my breakouts. I would not recommend using too much of the product, because a little amount is more than enough. So far I am loving this product and will continue to use it."
Shanie said, "It's been six years of me using Face Reality products and the line has never failed to amaze me. The Sal-C toner is my favorite pick. It not only has cleared my breakouts but also has brightened my skin."
FAQs | Face Reality Skincare Reviews
Are Face Reality Skincare Products Safe?
Yes, all the products of Face Reality are cruelty-free and of high quality. The majority of ingredients used in the products are natural or natural extracts, which help make the skin look better.
Is Face Reality Good for Acne?
Face Reality is a brand that works explicitly to treat acne. Almost all of its products are said to be suitable for acne-prone skin.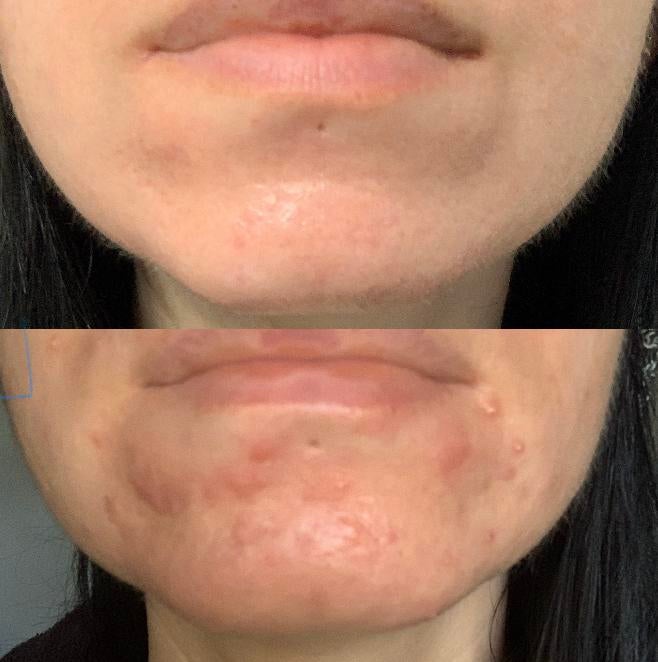 Where Can I Buy Face Reality Skincare Products?
One can purchase the products from the brand's official website. By using the feature of a store locator, one can get expert recommendations for their skin.
Is Face Reality All-Natural?
Face Reality Skincare products contain natural ingredients but as we speak of all-natural components, there must be some other chemical elements other than the natural components.
How Long Does It Take Face Reality Skincare to Work?
It usually takes a maximum of three months to show the results. However, few products showcase faster results.
Also read: Image Skincare Reviews | Ultimate Skincare Solution?
Closure | Face Reality Skincare Reviews
Having concluded Face Reality Skincare Reviews, it is finally time to let the verdict out. Face Reality Skincare, as a brand, prides itself on its results, and certified acne specialists recommend its products. Most of the reviews left by its users are in its favor. However, some users have also felt a stinging and burning sensation after using the products. But again, when a new product is used on the skin, it is normal for the skin to react in such a manner. However, we recommend you go through a patch test before using the product. And in case of persisting irritation, you should consult a doctor immediately.
A unique feature that Face Reality skincare has, is their expert estheticians who recommend the right products according to the skin types. We hope to help you make an efficient decision before your big purchase decision. Although we have tried our best to cover every aspect in this review, if you still have any doubts, make sure to comment them down, and we will get back to you soon.