Living in a world where we often rely on linking good hair days to social events, finding a shampoo that suits us plays a vital role. Haircare is considered to be as crucial as skincare, and with an increase in stress, we wonder why our hair fall goes out of control. While there are several contributing factors to deteriorating hair quality, finding the right products to complement your hair care routine becomes the priority. At the same time, you are bound to feel confused with the variety of options available for you. We are here to clear the same confusion as yours with Living Proof Reviews.
Having a good hair care routine can help keep your hair healthy and nourished. Living Proof products are affordable, and the brand claims to facilitate more robust, smoother, and voluminous hair growth. The brand focuses on bringing forward products that make one wash their hair less often while availing complete nourishment. If you wonder if the brand can stick to its promise, we hope this review can help you get better clarity. 
Recommended: Obagi Reviews 2021 | Should You Try these Products? 
Living Proof Reviews | The Perfect Solution to Damaged Hair?
Established in 2005, Living Proof has over fifty products. They believe in providing safe and effective hair products that scientists and experts have designed to boost your hair quality. While the brand aims at creating innovative products, it also enhances hair growth on the scalp and prevents breakage in the roots.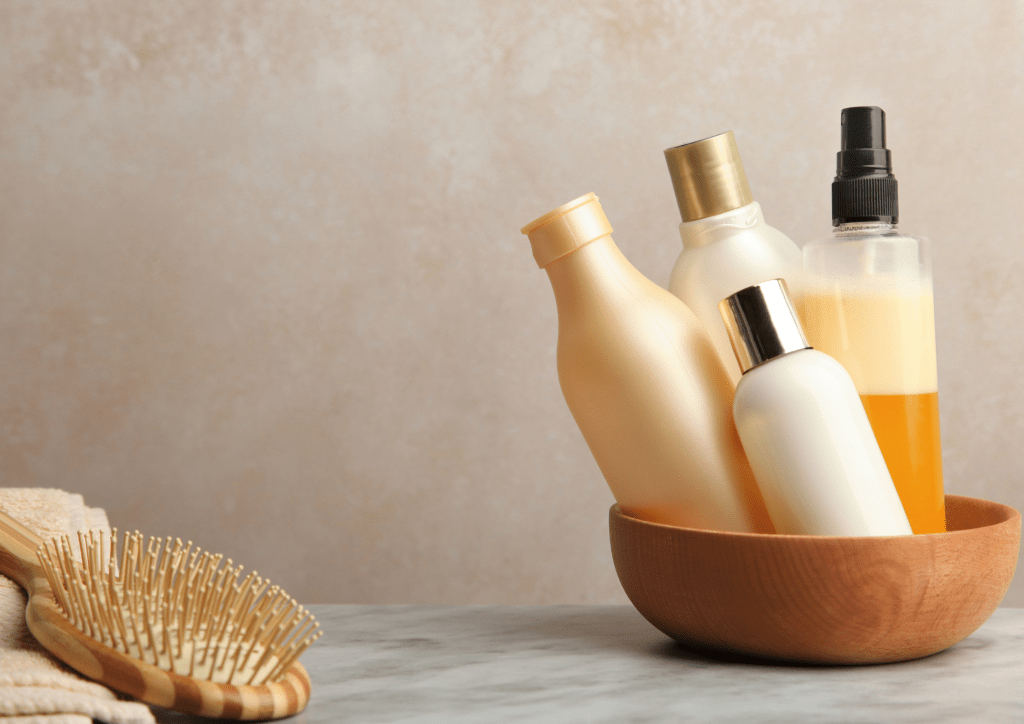 The vast range of products makes it easier for customers of different hair types to come forward and try them. Being a silicone-free brand helps keep the worry away from damaging the hair due to excessive use of chemicals. Living Proof products are well packaged and can be recycled easily. This avoids wastage of the product in any way. The brand believes in the motto of  "We are the science, you are the Living Proof" and works towards fulfilling its promise. 
Are Living Proof Ingredients Safe?
Living Proof, with its line of products, is a vegan, gluten-free brand. It uses ingredients that are silicone-free and include natural components. Being a Paraben, Sulfate, and Phthalate free brand, it focuses on treating hair to provide a natural everlasting look. Let's have a look at some of the key ingredients used to make Living Proof  products:
Citric Acid: Citric Acid is known to act as an oxidizing agent and provide a natural bleach. Citric acid helps to remove dirt and debris from hair and give it a shiny look. Along with improving the condition of the scalp, it helps to boost hair growth.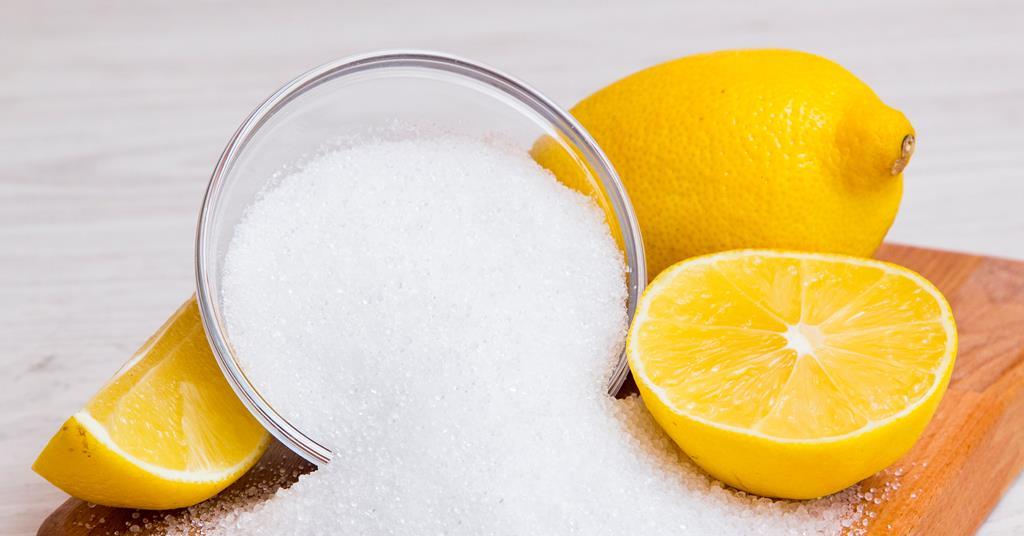 Potassium Sorbate: Potassium sorbate is a preservative that aids in keeping hair products fresh and away from harmful microbes and can cause hair damage, thus increasing the product's shelf life. It activates all the ingredients in the products to prevent any form of breakdown. 
Butyrospermum Parkii (Shea) Butter: Shea butter helps to keep hair nourished with Vitamins A, E, and F. It has anti-inflammatory properties and helps to keep hair hydrated by retaining moisture in them. Shea butter also acts as a remedy for treating dandruff.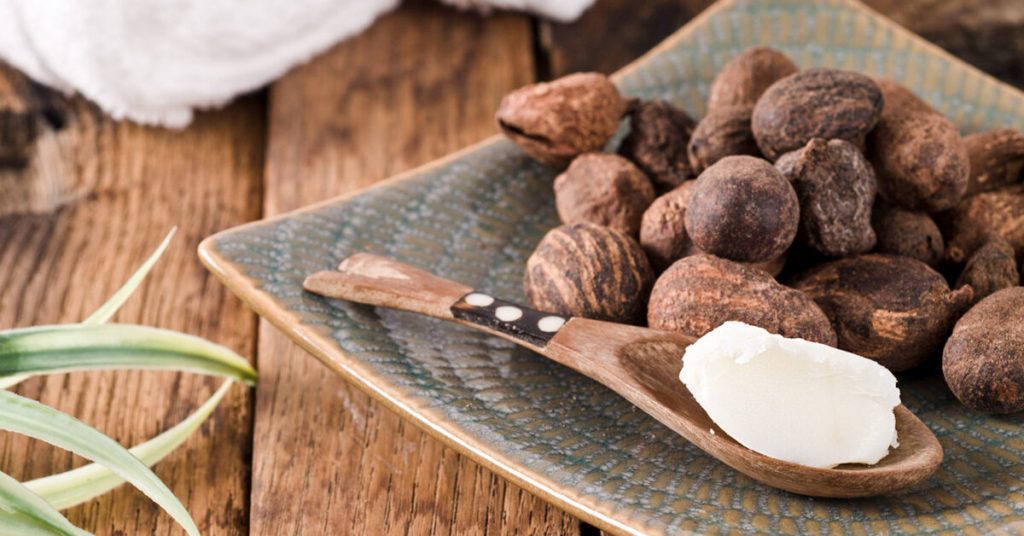 Hydrolyzed Wheat Protein: Hydrolyzed Wheat Protein helps to keep hair thick and shiny. These lightweight proteins can be easily absorbed into the hair, which helps manage and prevent hair damage. It also helps to eliminate split ends.
PEG-6 Caprylic: PEG-6 Caprylic is an emulsifier that helps to cleanse hair and give it a silky texture. It provides oil-free moisturizing that allows a non-sticky look. 
Limonene: Limonene is an oil extracted from citrus components that have therapeutic properties. It is an antioxidant that has various health benefits. It helps to prevent hair loss, and the fragrance of the element is charming.  
Some other ingredients used to make Living Proof products include Aqua, Magnesium Chloride, Glycine, Fruit/Seed Oil, and Hydrated Silica. All the elements play a significant role in bringing forward beneficial results. They help to restore healthier hair and leave a noticeable difference after every use. 
Best Products by Living Proof
The hair products made available by Living Proof range from shampoos and conditioners to hair treatments and stylers and also products that work as heat protectants and hairsprays. PETA-certified Living Proof aids to help customers by providing them with haircare that is unique and helps repair damaged hair. If you are wondering what the best Living Proof products are and browsing through many Living Proof Reviews available online has confused you to an extent, we have curated a list of the benefits and downsides of some of its best products. 
Living Proof Perfect Hair Day Dry Shampoo Review
Living Proof's dry shampoo helps to keep the hair clean and free from any odor or sweat. Along with an aromatic fragrance, this product professes to make hair feel and look good. It removes excess powder from hair easily and gives it a new fresh look. This dry shampoo is infused with Betaine that helps to produce denser and thicker hair. It also helps to improve the texture of the hair. Along with Betaine, other ingredients like Decyl Glucoside and Citric Acid help improve hair quality. The Perfect Hair Day Dry Shampoo makes it easy to style hair and boosts the volume of hair. It also provides a light and pleasant fragrance while keeping the hair nourished.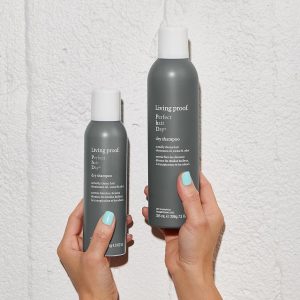 Despite this, it was found that it left a strange texture on dry scalps without keeping it as clean as expected. Many users also felt their hair remained sticky after washing their hair. For thicker hair, an increased amount of shampoo and conditioner is required for best results.
Why should you buy it?
Decreases the frequency of washing hair

Works instantly 

Nourishes hair locks and keeps them clean

Lightweight

Does not leave any residue behind
Drawbacks
Not for dry scalp

Leaves the hair sticky

Greater quantity to be applied for thicker hair

Expensive
Living Proof Restore Perfecting Spray Reviews
Living Proof's Restore Perfecting Hair Spray works to help hair look healthier and give damaged and dry hair a new look. It not only hydrates the hair but also helps to protect the hair from heat. A central plus point about this hair spray is that it is suitable for all hair types and provides instant protection while detangling wet hair. The Restore Perfecting Spray product is made up of Beta Beetroot Extract that helps prevent hair loss and helps to treat dandruff and itchy scalps since it is rich in vitamins.

The other vital ingredients of the product are Butylene Glycol, Cornstarch, and Siliqua Seed Extract also help to treat hair loss. It helps to keep the texture of hair smoother and beautiful. This product works well to prevent breakage and give a fresh look to the hair. However, for some customers, it left their hair feeling dry and flat. Many users also did not notice any detangling as promised. There is also a strong floral fragrance that is unpleasant for many.  
Why should you buy it?
Detangles the hair locks 

Provides a lustrous shine

Works to keep hair smooth and soft

Protects against UV rays

Hair color safe
Drawbacks
Strong fragrance

Leaves hair dry

Some customers did not receive desired results

Expensive
Perfect Hair Day 5-in 1 Styling Treatment 
The 5-in 1 styling treatment by Living Proof helps to protect the hair for up to 48-hours- giving it a smooth and soft touch. The Perfect Hair Day Styling Treatment contains Tucuma Seed Butter that helps keep the hair soft and shiny and promotes hair growth. This styling treatment from Living Proof also has a non-sulfate and a non-ionic water solution that keeps the hair gentle, moisturized, and thickened. It is a lightweight product that claims to protect heat up to 230°C/450°F.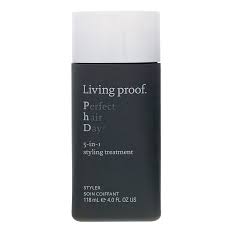 The Perfect Hair Day 5-in 1 styling treatment helps to keep the hair clean for a longer duration and gives it a shining look. The styling treatment focuses on providing five benefits of providing beautiful, healthy, voluminous hair. When tested, it was seen that the smell was too strong and long-lasting. This can be unpleasant for many. The styling product also leaves a peculiar texture on the hair and gives it a greasy feeling.
Why should you buy it?
Hair gradually becomes stronger and softer

Helps to polish the hair

Works as a heat protectant and styling product

Affordable Price
Drawbacks
Strong smell

Makes the hair greasy
Restore Repair Leave-In Conditioner
Living Proof Repair Leave-in Conditioner helps to condition and treat hair by transforming dry and damaged hair by protecting it and keeping it smooth. Besides making hair strong and silky, this product helps to prevent 93% of new split ends that get formed during hairstyling. It is an oil-free product that is ideal for all types of hair. Repair Leave-In Conditioner contains ingredients such as Glycol Stearate that enhance the hair's softness. Being a non-sulfate product, it does not harm the hair furthermore.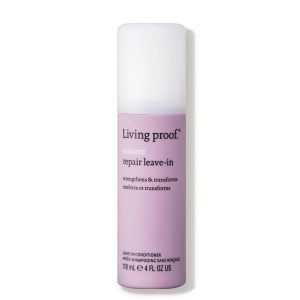 Shea butter helps keep hair detangled and buildup hair growth, and hydrolyzed silk which as a protein, moisturizes the hair and prevents any form of breakage. This conditioner can be used in any climate and avoids any form of damage to the hair. It can, however, feel heavy on individuals with thin hair. Many customers did not notice any difference after using it. 
Why should you buy it?
Leaves the hair stronger than before

It is ideal for all hair types

Makes the hair softer
Drawbacks
Feels heavy on the head

Expensive
See Also: Hairprin Reviews 2021 | Myth Or Miraculous Solution?
Customer Insights | Living Proof Before and After
Living Proof as a brand has been many users' favorite. This oil-free brand hydrates the hair well and leaves it smooth and frizz-free. Previous and present users have been extremely satisfied by the results of the products. A few Living Proof customer reviews have been provided below to help you get clarity regarding visibly fit hair results after using Living Proof. However, Living Proof products have had their fair share of slightly negative remarks as well. They are also noted down below. 
Peter says, "I purchased the 'Perfect hair Day Shampoo' mainly because it was sulfate-free and I am so impressed with the product. The shampoo works well in keeping the hair clean and frizz-free.However, I am not a great fan of the Styling Treatment since it slightly makes my hair greasy."
Isabella says, "I absolutely love Living Proof Conditioner. I have tried quite a few other products of the brand as well and they have made the quality of my hair better. The frequency at which I wash my hair has decreased too since my scalp remains clean for a longer period now. The only thing I am not fond of is the scent of the products but the fact that it keeps my hair less itchy makes it all worth it."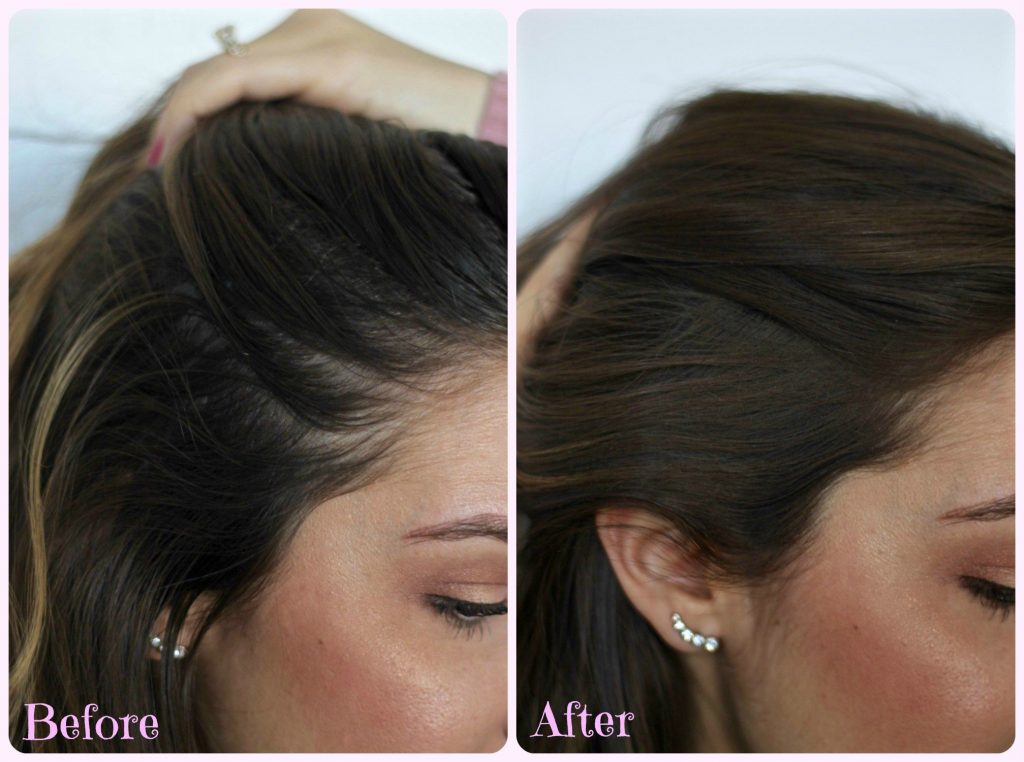 Adam says, "This is my all-time favorite hair product brand and it is totally worth the money. It has not only made my hair manageable but has also brought it back to life! I have a lot of volume in my wavy hair and I totally recommend this product to others with similar hair types. It is definitely my go-to product since it does such a wonderful job." 
FAQs| Living Proof Reviews
What is the best Living Proof shampoo?
There are a wide variety of Living proof shampoos available. The best one would depend on the type of hair and scalp of the user. The options include Restore Shampoo, Color Care Shampoo, Perfect Hair Day Shampoo, Curl Shampoo, and so on. All the shampoo products of this brand focus on hydrating the hair and provide a healthier texture. 
How to use Living Proof Instant De-Frizzer?
Instant De-Frizzer helps to make hair less frizzy and more smooth and soft. The product should be applied from mid-lengths to the end of the hair. To apply on specific parts, spray the product in hand and apply. All Living Proof products have a description to apply the product written on the label. 
Is Living Proof worth it?
As a brand, Living Proof believes in solving the toughest haircare problems through scientific solutions. Their drive to make hair stronger, smoother and softer has been found to be true for many of their customers. While standing by the promise of maintaining high quality standards, the brand focuses on improving the texture and volume of the hair. If you are looking for something that works well and worry about applying too many chemicals to your hair, this brand is surely worth a try! 
Closure | Living Proof Reviews
Living Proof products are trusted by many for the ultimate results that help to keep hair free from getting dry and damaged. Understanding what product best suits you will require thorough research based on the type of hair and what benefit you are looking for, be it repairing the damage, UV protection, hair styling, or so on and so forth. The range of hair products provided by this brand will help to minimize breakage and restore hair growth. 
Many of its users, however, did not like the strong smell of most of the Living Proof products. The greasy texture of the Perfect Hair Day 5-in 1 Styling Treatment was also not much loved by its users. With so many Living Proof Reviews streaming on the internet, getting baffled is anticipated. We hope we have cleared most of your doubts regarding the success of the brand and what are the pros and cons of its best-sold products. If there remain any more queries to be quenched, do write to us in the comment section below, and we will get back to you super-fast.