Almost the majority of the feminine population have been looking for long and fuller lashes since time immemorial. Some come blessed with it naturally, while some others remain impartially deprived. Whatever may be the case, false lashes are a one-stop solution to acquiring a beautiful pair of eyelashes. Moxielash is one such brand meant to cater to your needs. Hence, what else could be better than Moxielash reviews to guide your purchase decision.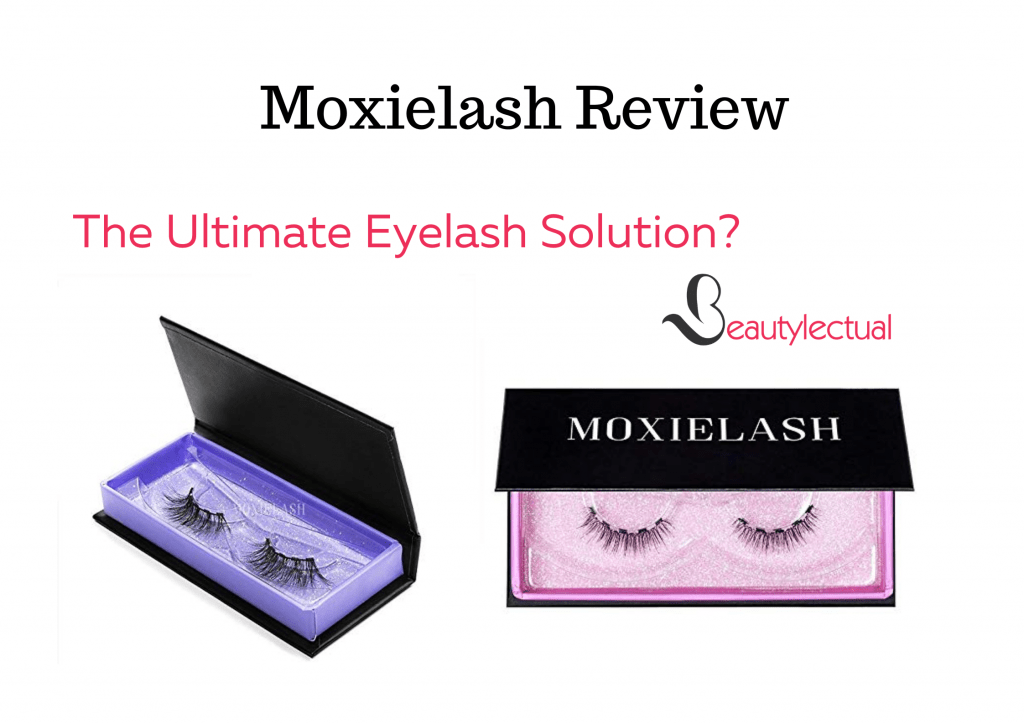 With multiple brand options, settling for one is nothing but a challenging task. Moxielash might have a lot of customer reviews on the net. But it lacks a comprehensive analysis of the brand and its range of product line. Thus, here we are to explore if the brand is capable to cater to your specific lash requirements or not.
See Also: Nulastin Reviews | True to Its Claims? (Guide 2021)
Moxielash Reviews | The Ultimate Eyelash Solution? 
Moxielash is a new and innovative eyelash solution. The innovative magnetic eyelash is a perfect rescue from the typical glue lashes. It has a wide range of products that are meant to meet the needs of different individuals with different characteristics. Magnetic lashes are the need of the hour. Most women prefer opting for the same as it is easy to use. Throughout the blog post, we will look at how and why Moxielash is a better option in the market.

Their products come in a case for you to secure the lashes after each use. Their lashes are reusable, though each category has its unique time frame for reuse. They are safe to use even on a full day. Their customer service is claimed as the best with a full-time 24/7 support system. The manufacturer claims quality and innovation to be the heart and soul of the brand in itself. However, some of its users have reported receiving defective products at their end. Apart from that, on use, the lashes have proven to meet the needs of many. 
How To Use Moxielash Magnetic Eyelashes?
To bring about the best results, you should be familiar with the proper steps to use the product. Moxielash lashes have a different procedure of application which one can follow in a few easy steps. With these easy steps, you are all good to go about flaunting those beautiful pieces of false lashes that appear natural. Let's take a look at the steps in detail:
Application
Apply a stroke of the liner along the lash line and allow it to settle for about 3 minutes 

Pick your eyelash for each eye and place it close to the natural lash line 

The lash and the liner will soon attract each other 

Try to adjust the lash to the place you want it to be 
Removal 
Grab the lashes from the outer corner and gently pull them off all along the lash line 

Use any makeup remover of your choice and soak it in a cotton bud 

Apply the soaked cotton bud close to the lash line and rub gently to get the liner off 
Moxielash Reviews | Bestsellers 
The brand has a unique set of collections to meet any of your needs. Whether you are looking for a perfect wedding glamour or a simple day-to-day look, you have it all. Under the subhead, we will review some of the brand's best-selling categories. Come, read and discover along with us. 
Moxielash Sassy Lash Reviews 
Sassy lash by Moxielash is a natural mink lash and claims to be an ideal fit for almost all kinds of eye shapes. It is neither too dramatic nor too glamorous with its outlook when applied. What it does is; adds an element of luxury to your overall look. It claims to be capable of day-long use. The variant is reusable for up to 30 wears, given you store and apply it the right way. People with deep-set, hooded, almond or monolid shapes of the eye are a perfect fit to use the Sassy lash. When applied using the magnetic eyeliner, one can observe the best of results. 
Why Should You Buy It? 
You can reuse it for up to 30 wears 

Complete hassle-free formula devoid of adhesives 

The product is 100% FDA approved and is safe to use 

It adds an element of drama to the eyelashes 

Most users have recommended it for use 
Drawbacks 
Some of its users had to face manufacturing issues 

It is replaceable with better alternatives in the market 
Moxielash Baby Lash Reviews 
The length of the baby lash ranges from 8-14 mm and is 20mm wide. It claims to be a perfectly natural and versatile daily wear lash. This variant ideally meant to suit the Monolid, Hooded, and Almond shape of the eyes. It comes with five magnet holds for enabling a perfect grip for a long day of use. The baby lashes have been an ideal option for those with small eyes and lesser lashes. With its easy-to-apply formula and natural-looking effect, it has been recommended by 97% of the users so far. 
Sale
Why Should You Buy It? 
It offers a natural look for people with smaller eyes 

It enables a perfect grip for long day use 

The lashes are easy to apply and are a complete magnetic formula 

It is ideal for daily wear and regular use 

A massive number of recommendations are in its favor
Also read: Nulastin VS Lash Boost | Which Is More Effective?
Drawbacks 
It might not serve the purpose for people with fuller eyes 

Some users have witnessed breakage after few initial uses
Moxielash Classy Lash Reviews 
As the name itself suggests, the classy lash adds a majestic look to your overall face. With a length of about 5-13 mm and a width of 28 mm, it is the perfect fit for a monolid feature of the eye. It helps in making your eyelashes look fuller and voluminous.
The distinguishing feature of the Classy lash is that it comes with ten micro magnets. It helps to hold on to its grounds to the fullest. Users of the brand are taken aback by the seven-day return policy and are most likely to recommend the closed ones. A few percentage of users have raised questions on the reliability, but overall, it is a good purchase for most.  
Why Should You Buy It?
It comes with ten micro magnets for extra support 

The seven-day return policy is a great offer 

It is easy to use and does not irritate the eyes 

It offers more natural-looking eyelashes 

Some claims of the users said it to last ever since their purchase in the year 2018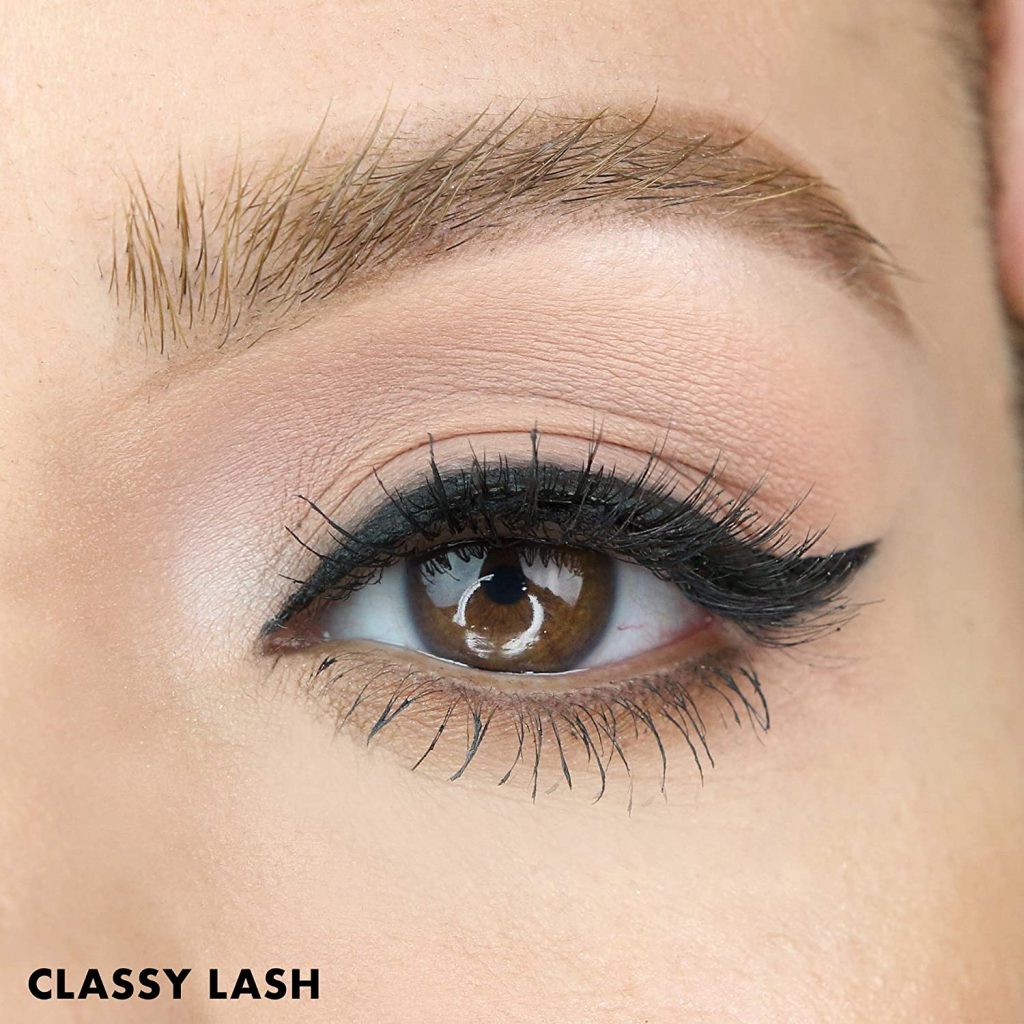 Drawbacks 
Some users question the reliability, and that builds controversies 

It claims to be versatile but suits monolid eye features best 
Moxielash VS Glamnetic
Both Moxielash and Glamnetic are similar products and are designated as competing brands. Most readers have been looking for the difference between the two. So, here we go about with some of the significant points of distinction between the two.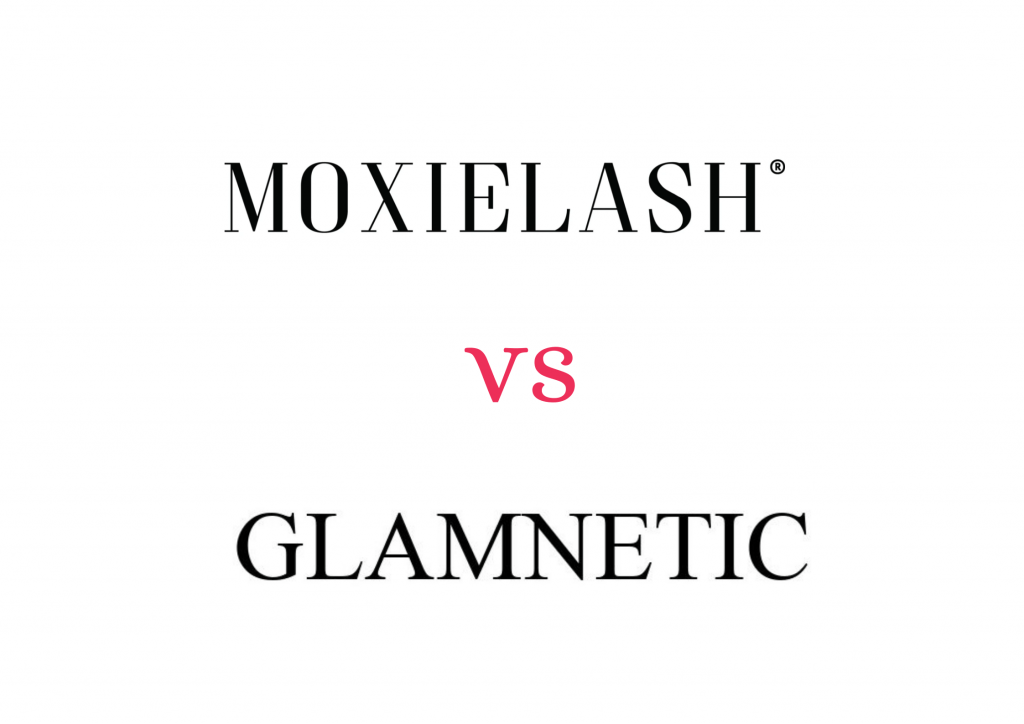 Moxielash initiated its brand ahead of Glamnetic into the cosmetic industry. Their year of establishment is 2018 and 2019, respectively. 

Glamnetic lashes are reusable for a period of over 40 times. Moxielash, on the other hand, claims a minimum of 30 times reuse capacity.

In Spite of being closely competing brands, Glamnetic has a bit of a preference over Moxielash. 

The variety offered by Moxielash is more comprehensive compared to Glamnetic both in terms of color options and suitability. 

Some customer reviews have claimed Glamnetic to be the best choice for people with large or fuller eyes. Moxielash, on the other hand, has a variety to fit into for anybody and everybody. 

Glamnetic exclusively claims its products to be usable for both men and women. Moxielash has no such explicit mentions. 
Glamnetic Magnetic Eyelashes - Venus | Short Magnetic Lashes, 60 Wears Reusable High Volume Faux Mink Lashes, Cat Eye, 3D Natural Look - 1 Pair
What's In The Box - 1 Pair of Faux Mink Eyelashes inside of 1 Magnetic carrying case. Magnetic eyeliner sold separately. Keep your eyelashes safe in their magnetic carrying case and they'll last up to 60 wears.
Vegan & Cruelty-Free Faux Mink Eyelashes - Made from the highest quality synthetic fibers, the faux mink looks and acts just like the real thing. All Glamnetic Lashes provide a lightweight, fluffy feel with a slight curl to boost and enhance your look.
Fast, Fun & Effortless Application - No glue, ever! Our strong-hold PowerGrip magnet lash band quickly snaps onto the magnetic eyeliner. Easy to adjust and remove. Great for all ages!
Cessation | Moxielash Reviews 
I hope, among all other articles on the internet, this blog post helped you cease your searching regarding Moxielash reviews. We have made a comprehensive analysis on each aspect that most people are usually on the lookout for. With that, we come to the end of the discussion, and Moxielash has quite several genuine buyers coming up with their reviews. However, if you happen to be looking for alternatives, Glamnetic can be considered as a potential alternative to Moxielash.
Considering both the perks & drawbacks of the products and the customer reviews, one can make out the product's effectiveness. That is what we aimed to facilitate through a comprehensive piece of assessment.
If you feel we have missed out on any relevant point, mention it in the comments section below. We would be happy to help our readers with their queries as far as practicable.