Most of us approach the phase of the 30s with a bit of caution and, in some cases, absolute panic. It may seem like a whole new saga of life is beginning. This is completely true when it comes to your skin. Skin cell turnover goes down when you hit the 30s. Dead skin cells start accumulating on the surface and hinder light reflection. Getting a proper skin-care regimen can get things back in sync. Many Rodan and Fields reviews confirm that it seems to claim a spot for treating mature skin problems and lash growth. We're set to tell you if the brand's claims are true or just bogus.

The star proteins – collagen and elastin break down faster as the skin matures. Moreover, time eats up the naturally found skin-plumping compounds as well. Rodan and Fields products aim to solve primary skin concerns, such as dullness, acne, and lash growth, with easy, step-by-step regimens. From what we gather, what sets this brand apart is the peer-to-peer business strategy. Let's delve in to see if it really works or just a gimmick to attract and manipulate the crowd.
See Also:  Obagi Reviews 2021 | Should You Try these Products? (Unbiased)
Rodan And Fields Reviews 2021 | Worth Trying?
Rodan + Fields offers a wide line of skincare products, divided into four categories: Redefine, Reverse, Unblemish, and Soothe. A bunch of other reviewers tried these out.
According to the website, Redefine helps with fine lines and pores, while Reverse works for age spots and uneven skin tone. Meanwhile, Unblemish helps with acne breakouts, and Soothe claims to calm irritated skin conditions like rosacea. We also see that they also have body lotions and eye creams along with skin-friendly makeup products. Their lash serum is one of the top contenders in the game. The only way to determine if this stands true to expectations is to do thorough research and testing!
Some Popular Rodan & Fields Products
8 Best Rodan and Fields Products
These products clear blemishes, de-clog pores, and reduce the harsh redness caused by acne while preventing new breakouts from forming. The brand swears by protecting the environment through waste reduction, clean ingredients, and recyclable packaging. They also confirm that it isn't necessary to stick to products of only one regimen.
Many Rodan and Fields reviews cite that mixing and matching different products from the line can be real fun! However, the possible side effects are revealed further in this article. The Rodan and Fields ingredients are discussed as well!
Rodan and Fields UNBLEMISH Acne Sulfur Wash
It is a facial cleanser made with 3% sulfur. It has a light purple tint with a formulation that is silky and easy to spread. Our reviewers say that they feel it going deep into their pores and cool down the heat flashes. Moreover, many have noticed a significant change in the mild acne that they get frequently. Unfortunately, it doesn't foam too well. You may not get that glass skin feeling after using it as you do with most cleansers. Despite that, it balances the pH levels of the skin, enabling sufficient water and product retention.
Sale
Furthermore, it clears pores of debris to prevent dirt buildup, allowing the natural oils to reach the skin surface properly. Many Rodan and Fields reviews of Ublemish say that this decreases the chances of a breakout. It only works for my milder forms of acne like whiteheads and blackheads, though.
Ingredients
Unlike other active ingredients, Sulfur tends to be gentler on your skin. In fact, it works best for breakouts that arise due to the combination of dead skin cells and excess sebum. Additionally, it softens and thins the epidermis to remove these dead skin cells and prevent clogged pores.
Leaf Juice Powder is obtained from dried leaves of the aloe vera plant, which functions as a good moisturizing agent. Furthermore, certain compounds break surface tension in liquids, allowing the cleansing to work faster.
Perks of UNBLEMISH Acne Treatment Sulfur Wash
Removes sebum effectively.
Reduces pore size.
It has good hydration properties.
Works well for milder forms of acne.
Peeves of this product
It has an unpleasant smell.
Contains sulfates and parabens.
Rodan and Fields REDEFINE Pore Minimizing Toner
The second step in the Redefine process, this toner contains an exclusive mix of pore-tightening ingredients to minimize the appearance of enlarged pores. In addition, it promises further clarification of the skin after you've used the cleanser and set the skin for the next steps.
Removing the last traces of grime and impurities stuck in your pores is crucial. Toners are a great way to balance the skin's pH after using an alkaline soap product for cleansing. That being said, if they contain alcohol, they may cause an uneven complexion. Although it does not contain any alcohol, quite a few Rodan and Fields Redefine reviews show that it caused rashes to some users.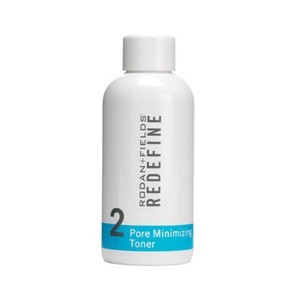 Key Ingredients
The gentle active like PHAs work together to exfoliate the skin and eliminate unwanted dead skin cells and pore-clogging debris. Also, they help the other compounds penetrate deeper into the layers of your skin and increase their efficacy.
It has gentle natural alternatives to retinol which may be too strong for some people. In fact, these greatly shrink the pores from within. Citric acid can cure mild acne and pigmentation. Although, a few Rodan and Fields reviews of Redefine suggest that it may cause redness or rashes on the skin.
Why may R+F REDEFINE Pore Minimizing Toner be the right choice?
This clarifying toner reduces the look of enlarged pores.
Preps the face for other anti-aging products.
Drawbacks
In some cases, little redness is caused.
Rodan and Fields REVERSE Deep Exfoliating Wash
This product has a blend of ingredients that help you smooth out the wrinkles, moisturize, and boost collagen. The brand professes that the product soothes sensitive skin and diminishes dark spots. It has actives that dissolve the intercellular glue that holds dead skin cells together. Being a chemical exfoliator, this wash penetrates better into the skin. Our volunteers say it is a great option for congested and resistive skin as it has more tolerable power.
The Magic Ingredients
The Lactic acid brightens and evens out the skin while also making it look firmer. It exfoliates by breaking the bonds between dead skin cells to reveal the more radiant skin lying beneath. Glyceral compounds in the product penetrate well when applied topically and create a protective barrier on the skin surface.
We find that this helps to maintain hydration and to slow moisture loss. Moreover, Glycolic acid is a great exfoliator and pH adjuster. Additionally, there are humectants used in this product that are both water and oil-soluble and have antimicrobial properties.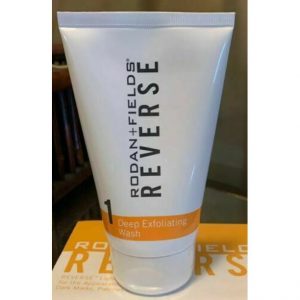 Perks of R+F REVERSE Deep Exfoliating Wash
It helps to prepare the skin for activities like skin tanning.
Inspires rejuvenated skin and provides an instant glow.
It is an anti-aging product and helps unclog pores.
Drawbacks
It causes skin irritation if proper care isn't taken.
Rodan and Fields Lash Boost
There are three phases to the cycle of eyelash growth. Many Rodan and Fields Lash Boost reviews confirm that it extends the anagen phase and gives you those thick lashes. Moreover, reviewers also say that those who experienced breakage or premature lash loss also get its benefits.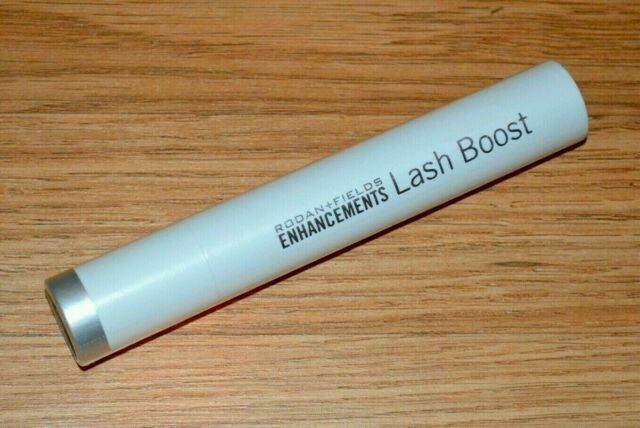 We have found that most users start noticing differences around 2-3 weeks of use. Actually, Lash Boost is formulated with vitamin and protein-rich ingredients that work together to condition, strengthen and nourish natural lashes. However, the sad part is that one of the ingredients is so strong that it gave a few pink eyes.
Ingredients In The Mix
It contains Almond extract that contains minerals and proteins that stimulate hair growth while strengthening hair. Furthermore, the Keratin actives smooth down the overlapping cells to form your hair strands. The hair cuticles absorb this and give you glossy eyelashes. It also has Pumpkin Seed Extract, which contains essential vitamins and fatty acids to help stimulate collagen production.
The top Rodan and Fields reviews of this eyelash serum say that this is great for lashes and brows, making them denser and voluminous. We understand that the glycol compounds are excellent conditioning and nourishing agents for the fine hair of lashes. In addition, Biotin is the effective agent that instigates keratin production in the lash and brow hair.
Why Is Rodan and Fields Lash Boost worth it?
Free of sulfates and parabens.
Strengthens the lashes by enhancing them with botanical extracts and vitamins.
It deep conditions the lashes.
One of the ingredients is also found in medicine for glaucoma patients.
What are the unavoidable defects of this product?
REDEFINE Multifunction Eye Cream
The under-eye has the most fragile and thinnest layer of the skin. This makes it prone to environmental damage from UV rays and pollution very easily. Many Rodan and Fields reviews for this eye cream show that it hydrates the delicate skin and allows de-puffing and sagging skin reversal when you don't get the coveted sleep.
The website claims that 94% of users had fewer under-eye wrinkles and crow's feet. Unfortunately, it does have ingredients that are skin irritants. Moreover, the dupes of the products have cost many people a fortune and negatively impacted the brand's reputation. It is also said that it works for short-term benefits, but long-term effects are a no-go.
REDEFINE Multifunction Eye Cream Ingredients
It contains the richness of Botanical Grape Extract that holds flavanoids. This is scientifically proven to help reduce the appearance of fine lines and wrinkles. Moreover, the daisy flower extract, a natural alternative to chemical lighteners, has given the volunteers a refreshed face.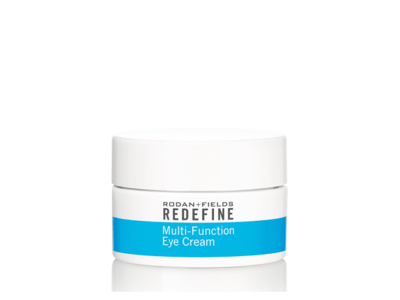 We notice that Vitamin C and Vitamin F seem to have strengthened the skin's barrier and made it firm. Furthermore, the other antioxidants help protect your skin against environmental pollutants.
Perks
Protects the thin skin under the eyes.
Cons
It contains ingredients that may cause allergic reactions to some people.
Also read: Obagi VS Skinceuticals | The Real Winner Skincare Line?
UNBLEMISH Invisible Matte Defense Broad Spectrum SPF 30
Sunscreens are supposed to protect you from harmful UV rays and reduce the odds of skin cancer. This sunscreen of SPF 30 blocks 97% of the sun's rays.  Some reviews show that it reduces sunspots very easily along with reducing inflammation. It has a broad spectrum coverage and can be worn in winters as well.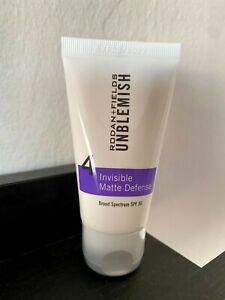 The brand claims that it leaves your skin with a matte effect, but a few reports claim otherwise. However, the colloidal sulfur helps with calming harsh breakouts.
Key Ingredients
The product contains a Smart Silica complex that cuts down excess sebum. The Omega fatty acids nourish the skin and keep the moisture barrier in check. Additionally, it has powders that reduce shine and blur the pores and imperfections.
However, Homosalate helps the solution to penetrate your skin. Once absorbed, it accumulates in our bodies faster than we can get rid of it, becomes toxic, and disrupts our hormones.
Perks of UNBLEMISH Broad Spectrum SPF 30
Reduces the risk of sunburns.
Prevents the signs of aging.
Reduces the risk of skin cancer.
Prevents skin discoloration.
Deals with skin inflammation.
Peeves of this product
SOOTHE Sensitive Skin Treatment
The SOOTHE category of products works to bring relief to sensitive skin. This is a lightweight lotion that treats visible redness. Infused with nourishing RFp2 Peptide Complex, it protects from the drying effects of wind and cold weather.
The creators avow that this line will assist with skin issues arising from pandemic-era problems. Multiple Rodan and Field reviews of 2020 suggest that the product has helped with eczema.
Rodan and Fields Ingredients
It has fruit extracts that calm the inflammation and balance the pH o the skin. The sensitivity is thus controlled. The RFp2 Peptide Complex works to relieve and calm the redness of the skin. It inculcates the Dual-Licorice Technology that soothes the dermal layer and giving it dewiness.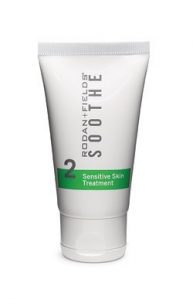 Perks Soothe Sensitive Skin Treatment?
Specifically designed to suit the needs of sensitive skin.
It leaves your skin moisturized.
Drawbacks
Skin protectants used can be harmful to the environment.
Pretty Expensive but worth it.
R+F Enhancements Micro-Dermabrasion Paste
This paste uses salt and sugar, which have an abrasive surface to gently sand away the thick outer layer of the skin to rejuvenate it. Multiple reviews confirm that it helps with hyperpigmentation, uneven skin tone and texture, and Melasma. However, our reviewers say that it doesn't do much for stretch marks, as the website description suggests.
The best part about it that we noticed is that it can be used all over your body without any hassle. Scrubbing your body is essential to get rid of the dead skin cells.
Ingredients
Vitamin C in the mix helps promote collagen production and reduce pigmentation by curbing melanin. It has been proven to reverse the sagging of the skin. Also, it contains soothing agents from the chamomile plant that can brighten and lift the skin. Vitamin E increases the shelf life of the product and deeply nourishes the skin.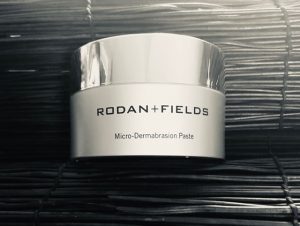 Why Choose R+F Microdermabrasion Paste?
Suitable for all skin types.
Exfoliates the skin to give it radiance.
It helps you to get rid of conditions like melasma.
Drawbacks
Too much exfoliation can irritate the skin.
Rodan and Fields Before and After | Side Effects
Amy Lee says, "I never knew my skin could look this good. I ran into an old friend of mine and was shocked at how good her skin looked. She told me her secret of the Rodan + Fields Reverse Regimen and I'm so happy she did! I had to save up but it's definitely worth the money!"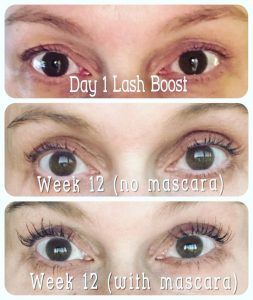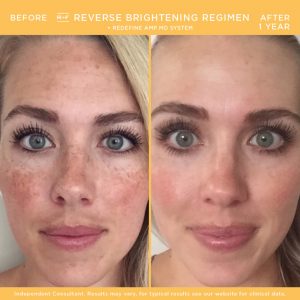 Jessica M. notes, "I contacted the consultant and gave this product about 3 months to see the results. I am so in love with my lashes now. They're thick and glossy. Just like you'd want them!" about Lash Boost.
Rodan and Field Side Effects
Ruben Garcia had a rather disappointing experience with Rodan and Fields Lash Boost and Redefine products. She says, "Rodan+Fields Lash Boost has some weird side effects they DON'T list, including droopy eyelid syndrome. It happened to me. Rodan and Fields ruined my skin."

However, masses haven't reported any Rodan and Fields side effects online and besides, we have shared drawbacks of all the products within the article.
FAQs | Rodan And Fields Reviews 
Does 'Rodan And Fields' Really Work?
The line has been received quite positively by many customers. Our volunteers had encountered some good effects. However, the results vary from person to person.
Are Rodan and Fields Dangerous?
Despite the popularity, it cannot be denied that some of the products have harmful ingredients. It is advised to consult skin experts before using them.
What Is Better Than Rodan and Fields?
Brands like SkinCeuticals, CeraVe, and Pure Biology are deemed to be better than R+F.
Are Rodan and Fields Really Number 1?
Euromonitor named the brand the number one premium body care brand in North America in 2018. They entered the body care category with the launch of their Active Hydration Body Replenish.
Cessation | Rodan and Fields Reviews
Collating the Rodan and Fields reviews, it can be said that the brand offers solutions for many but comes with a fair share of setbacks. However, the weightage of pros is greater than cons for some selected products. Despite the clinical evaluations, choices like the Rodan and Fields Lash Boost need a dermatological recommendation.
Personally, our team volunteers have experienced good results. Profound research helps you make the right decision, and we hope to help you in the same. If you have any queries or suggestions, do not hesitate to write to us in the comment section.