Sweating is a normal function essential to control body temperature. Various factors such as heat, spicy foods, nervousness, and exercise could cause it. Nevertheless, excessive sweating can be problematic, leading to anxiety, discomfort, and embarrassment. Carpe provides several solutions to help people keep sweat under check. This article discusses one such product offered by them to control face sweat. We also share some unbiased Carpe Sweat Absorbing Face Lotion reviews to determine whether or not this product stays true to its claims.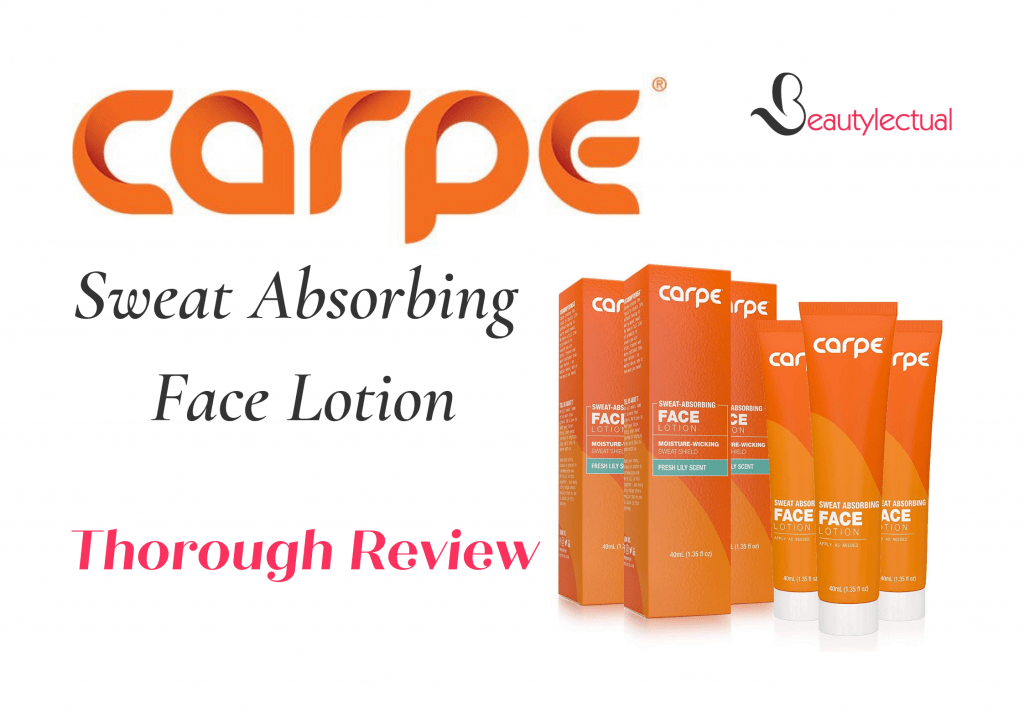 There exists a condition named Hyperhidrosis under which some people sweat excessively. Sadly, there is no cure to treat this condition, but help is available. Doctors usually prescribe antiperspirants and medicines. In severe cases, one may need to undergo surgery. This condition interrupts daily activities, causes mental turmoil and social awkwardness or withdrawal.  
Do Read: Hunmui Face Primer Reviews
Carpe Sweat Absorbing Face Lotion Reviews | To Try Or Not To Try? 
Carpe is a US-based brand launched in 2015. Kasper Kubica and David Spratte are the founders of it. They are determined to help, uplift, and boost the confidence of people with excessive sweating problems. This brand offers antiperspirants for various parts of the body to diminish and prevent sweating. It is trusted and often recommended by dermatologists. 
Sale
Carpe Sweat Absorbing Face - Helps Keep Your Face, Forehead, and Scalp Dry - Sweat Absorbing Gelled Lotion - Plus Oily Face Control - With Silica Microspheres and Jojoba Esters
FULL FACE, FOREHEAD, and SCALP SWEAT CONTROL: Carpe Sweat Absorbing Face is the solution to help men and women control the appearance of sweating and face perspiration; also helps reduce the appearance of upper lip sweat, forehead sweat, and sweaty scalp.
SOLUTION FOR A SHINY HEAD AND FACE: Reduce the shine! Carpe Sweat Absorbing Face delivers a quick dry down with a smooth matte finish that provides great shine control for your face, forehead, and scalp. It's a simple way to help prevent oily face and skin.
EASY TO USE: Apply to a clean, dry face in the morning, paying attention to areas of specific concern. Apply alone or as a primer before makeup, sunscreen, or other products. Touch up throughout the day by patting onto target areas, if needed.
As the name suggests, Carpe Sweat Absorbing Face Lotion is a lotion for the face to keep it dry by preventing sweat. It contains a mixture of sweat and oil-absorbing components that together keeps the face visibly dry and non-greasy. It is very gentle on the skin and also hydrates it well. This lotion is helpful to feel clean and fresh all day long. 
Carpe Face Lotion Ingredients 
Hamamelis Virginiana (Witch Hazel) Extract
Derived from the witch hazel plant, Hamamelis Virginiana Extract is a natural skincare ingredient used as an astringent in cosmetics. It dries the skin and closes pores restricting the sweat from appearing on the surface of the skin. It also regulates the production of sebum to prevent excessive oil production. Additionally, it reduces redness, inflammation, and acne.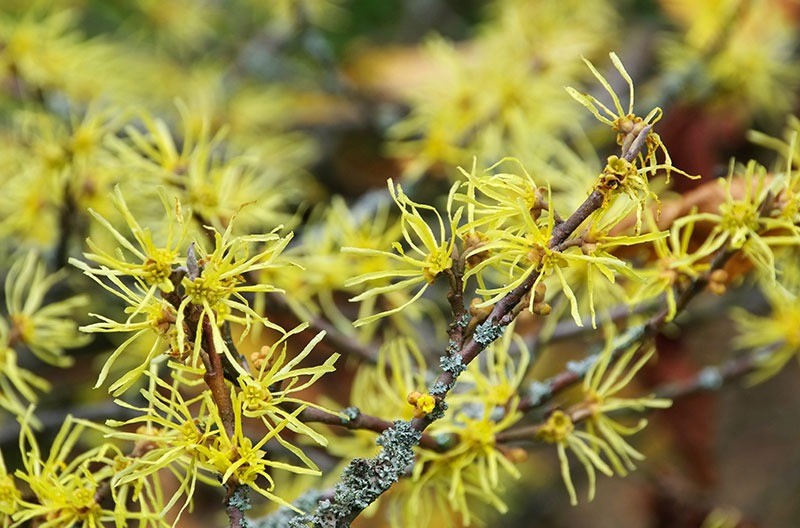 Aloe Barbadensis Leaf Juice
Aloe Vera is most commonly known for its cooling and soothing property. Our body produces sweat to keep itself cool. Therefore, Aloe Vera is helpful to keep sweat away as it decreases heat and keeps the skin cool. Applying it directly on the spots that produce the most sweat could be beneficial.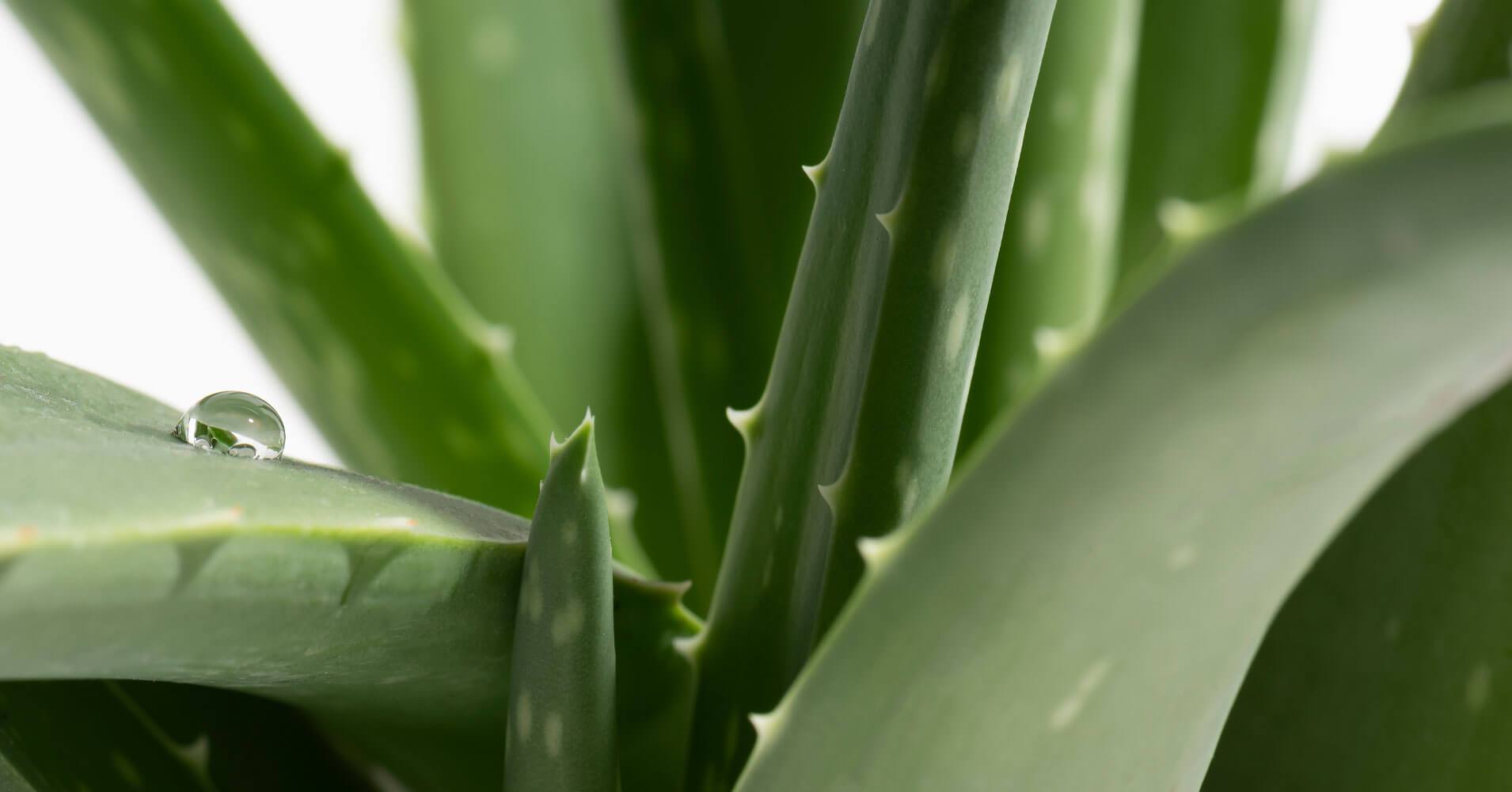 Niacinamide 
Niacinamide is an excellent ingredient to regulate the production of sebum to avoid oil over-production and greasiness. It is helpful to reduce the size of pores over time that could be beneficial to keep sweat away. Apart from that, Niacinamide is beneficial to reduce redness and acne. It is also a great anti-aging agent that reduces the appearance of fine lines and wrinkles.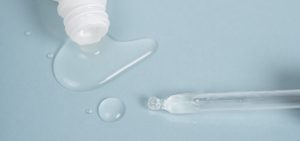 Why Should You Consider Carpe Sweat Absorbing Face Lotion? 
Safe: Carpe Sweat Absorbing Face Lotion is made with gentle and hypoallergenic ingredients making it safe for all skin types. Its formulation is non-irritating and does not leave any residue behind. It is widely recommended by dermatologists as well. 
Effective: Carpe Face Lotion contains an amalgam of components well-known to control oil production, shrink pores, and keep the skin dry. It is helpful to keep sweat and oil away and keep the skin fresh and dry throughout the day.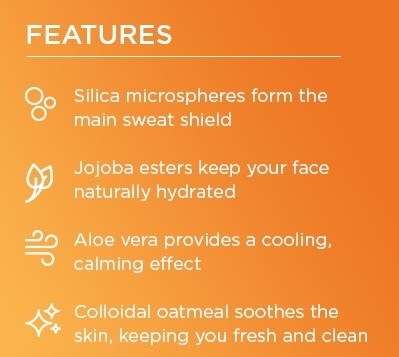 Quick Results: Carpe lotion yields optimum results in as little as four weeks. The manufacturer advises you to use this product consistently every day to avoid excessive sweat. 
Inexpensive And Accessible: Carpe lotion is affordable and readily available online as well as offline. You can purchase it within the price range of $13- $19. One can find great deals and discounts on the official website. 
Perks
Dermatologically approved 

Non-irritating

Affordable

Residue-free 

Easy to use

You can use it with makeup

Reduces shine

Absorbs sweat and oil 

It keeps the skin dry 

Suitable for all skin types

Safe for everyday usage 

Effective in only four weeks 

Money-back guarantee 
Pitfalls 
It contains alcohol, making it bad for dry and sensitive skin.

The formulation comprises comedogenic elements that could potentially clog pores and cause acne. 
How To Use Carpe Sweat Absorbing Face Lotion? 
Clean your face thoroughly with a mild cleanser or soap and pat your face dry. 

Dispense a dime-sized amount of lotion on your fingertips. Apply directly to the areas where you sweat the most. 

Gently rub the lotion until it gets absorbed into the skin. Allow it to rest for a few minutes to dry completely. You can apply face oils or makeup over it.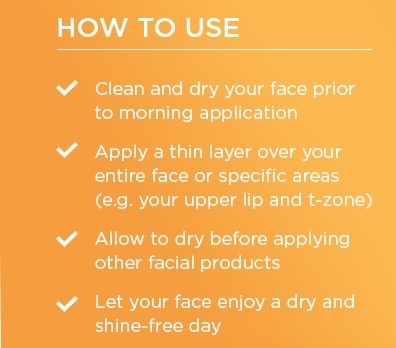 Carpe advises you to use the lotion twice every day, once in the morning and once at night. Using it consistently will yield faster results. You must do a patch test or consult a doctor beforehand. 
Carpe Sweat Absorbing Face Lotion Customer Reviews 
One can find positive as well as negative reviews on the official reports on the official website. It indicates that Carpe is transparent as a brand and values every opinion. It is essential to bear in mind that the results will vary for all. In case of extreme sweating, this lotion could prove to be ineffective. 
Nessa commented, "I have always dealt with excessive sweating. I was also bullied for it by my peers. With age, the problem intensified. I have been able to control sweating to a great extent with the help of medicines. Nevertheless, I still sweat more than usual. I have used wipes and whatnot. When I came across Carpe, I wasted no time getting my hands on it. It has been a month since I started using their face lotion. I am thoroughly impressed with it. It does not make my sweat go away completely but keeps it under control for several hours. I am very thankful for this product, and I recommend it to everyone." 
Garette said, "I have social anxiety. As a consequence, I often find myself sweating profusely. It is very annoying and always worries me. My sister's friend is a dermatologist. She recommended this lotion to me. I use it every day on my forehead. I must say it helps a lot." 
Linda noted, "I have been using it for the last 2-3 weeks. It keeps the sweat away for only an hour. Regardless, it is a good product to control mild sweating." 
FAQs | Carpe Sweat Absorbing Face Lotion Reviews 
What is Carpe for sweating? 
Carpe is a brand that develops antiperspirants to control sweating and oil production for the entire body. It aims to provide result-driven products to people to help ease discomfort and distress caused due to sweating or Hyperhidrosis. You can find antiperspirants for the face, hands, feet, armpits, breasts, and much more.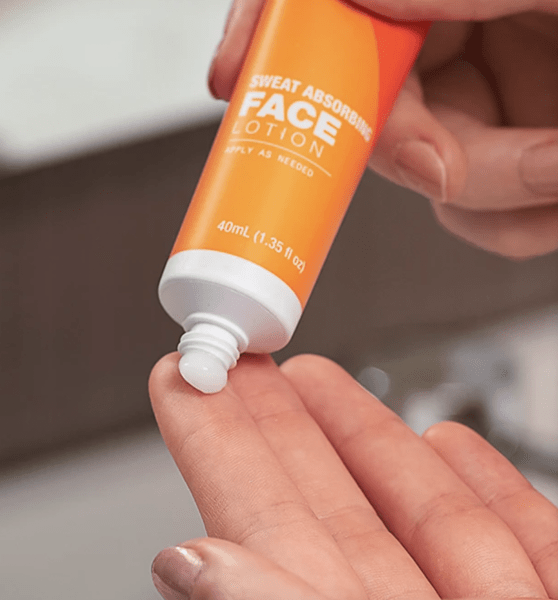 Where to buy Carpe Face Lotion? 
You can purchase Carpe Sweat Absorbing Face Lotion online using the official website or Amazon. You can also find it at Target or Walmart. We advise you to buy it from a trusted website to avoid fraud and enjoy discounts and offers. 
Does Carpe No Sweat Face work?
Carpe Face Lotion contains witch hazel, aloe vera, silica, and other components that help regulate and prevent excessive sweat and oil. As a result, your face will appear dry, fresh, and less shiny. The formulation is mild and suits different skin types. 
Also read: Too Faced Lip Injection Extreme Reviews | Solution For Thinner Lips?
Final Thoughts | Carpe Sweat Absorbing Face Lotion Reviews 
We give a big thumbs up to Carpe Sweat Absorbing Face Lotion. This mild, non-irritating product could be the best thing to control unwanted oil and sweat. The unique blend of sweat and oil-absorbing ingredients ensures that the face looks and feels dry throughout the day. It is potent to achieve optimum results in as little as four weeks. Several positive Carpe Sweat Absorbing Face Lotion reviews attest that this product does its job perfectly. It is relatively affordable and easily purchased online and offline. 
Carpe offers several similar products to control sweat from the different parts of the body that are worth a try. Heat, exercises, or spicy foods are not the only reasons why we sweat. Many times, sweating is a symptom or result of some severe condition. We encourage you to consult a doctor to determine the cause of your problem. Additionally, adopting a healthy lifestyle could also help.