There are several skin diseases one might contact, and fungal infection is one of the most common of the lot. Fungal infections have now become an issue for almost everyone, irrespective of gender and age. While some fungal infections are not so serious, some of them are excruciating. One should treat fungal infections before they aggravate. Treatment is not an easy thing to do when one is debatable on what to use. That is why, to ease the confusion, we are here with a review on Emuaid VS Emuaid Max.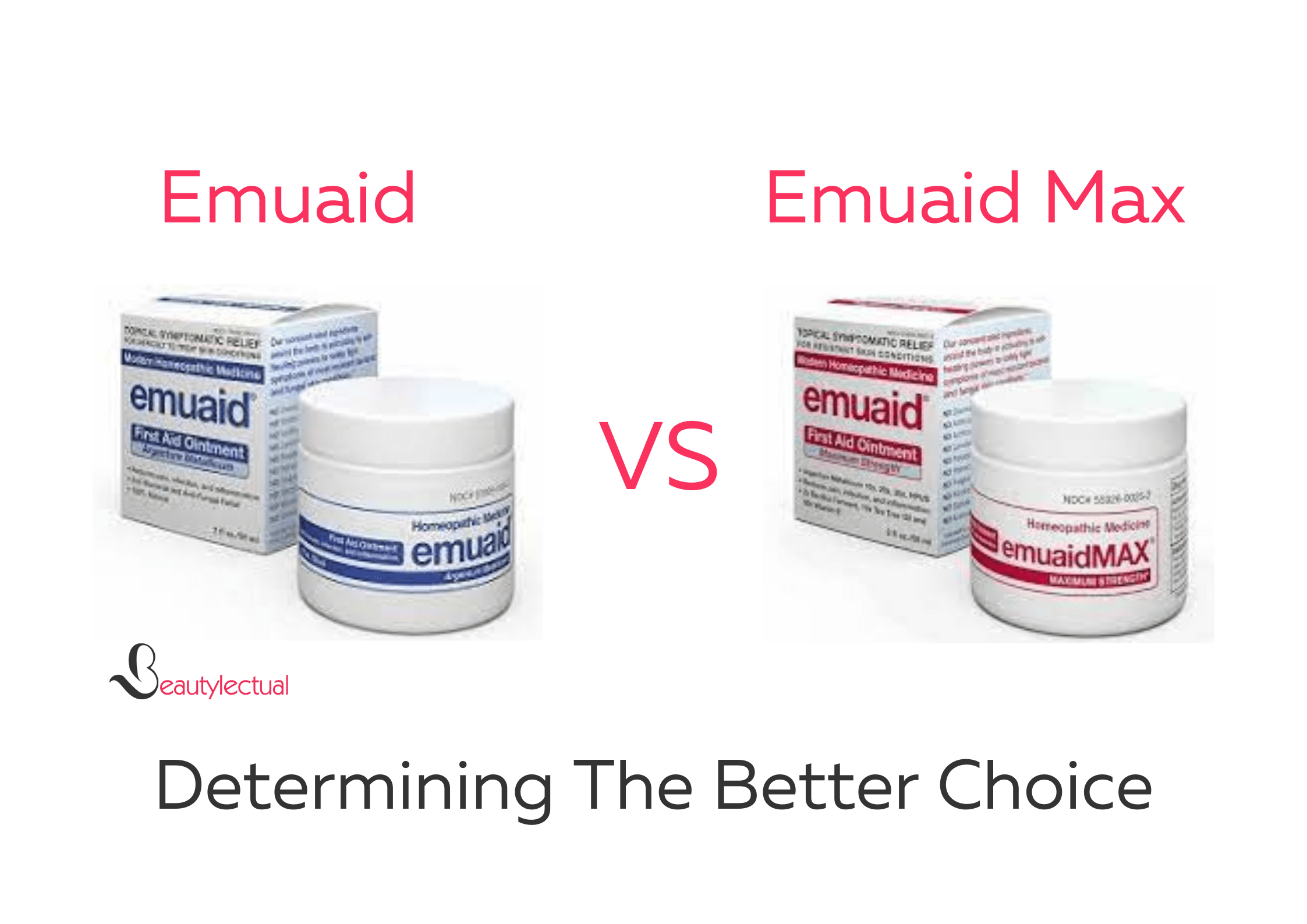 Fungal infections sometimes are contagious and tend to spread from skin to skin contact, and this is why they should be treated immediately. There are many over-the-counter products available in the market, and using these products can help stop the infection from spreading more. Some fungal infections are so intense that they can cause itching, burning, cracking of the skin. Fungal infections also have an awful, fishy smell, which can be a reason for public embarrassment. With the right anti-fungal cream, fungal infections can be treated and also avoided. Thus, deciding the best pick between Emuaid and Emuaid Max becomes necessary.
You May Also Like: Emuaid Reviews | Really Work Its Wonder?
Emuaid VS Emuaid Max | Which One Is The Better Pick?
Both Emuaid and Emuaid Max are the products of the same company, Speer Laboratories. Founded by Richard Nicolo, Speer Laboratories aims to provide unparalleled natural treatment to severe fungal infections. Both Emuaid and Emuaid Max are FDA-registered and homeopathic, over-the-counter, fast-aid ointments. These ointments are designed scientifically to provide faster relief from pain. As both the products are homeopathic and contain natural ingredients, they do not have any possible side effects. But anyone who has an allergy to any of the ingredients can develop potential reactions.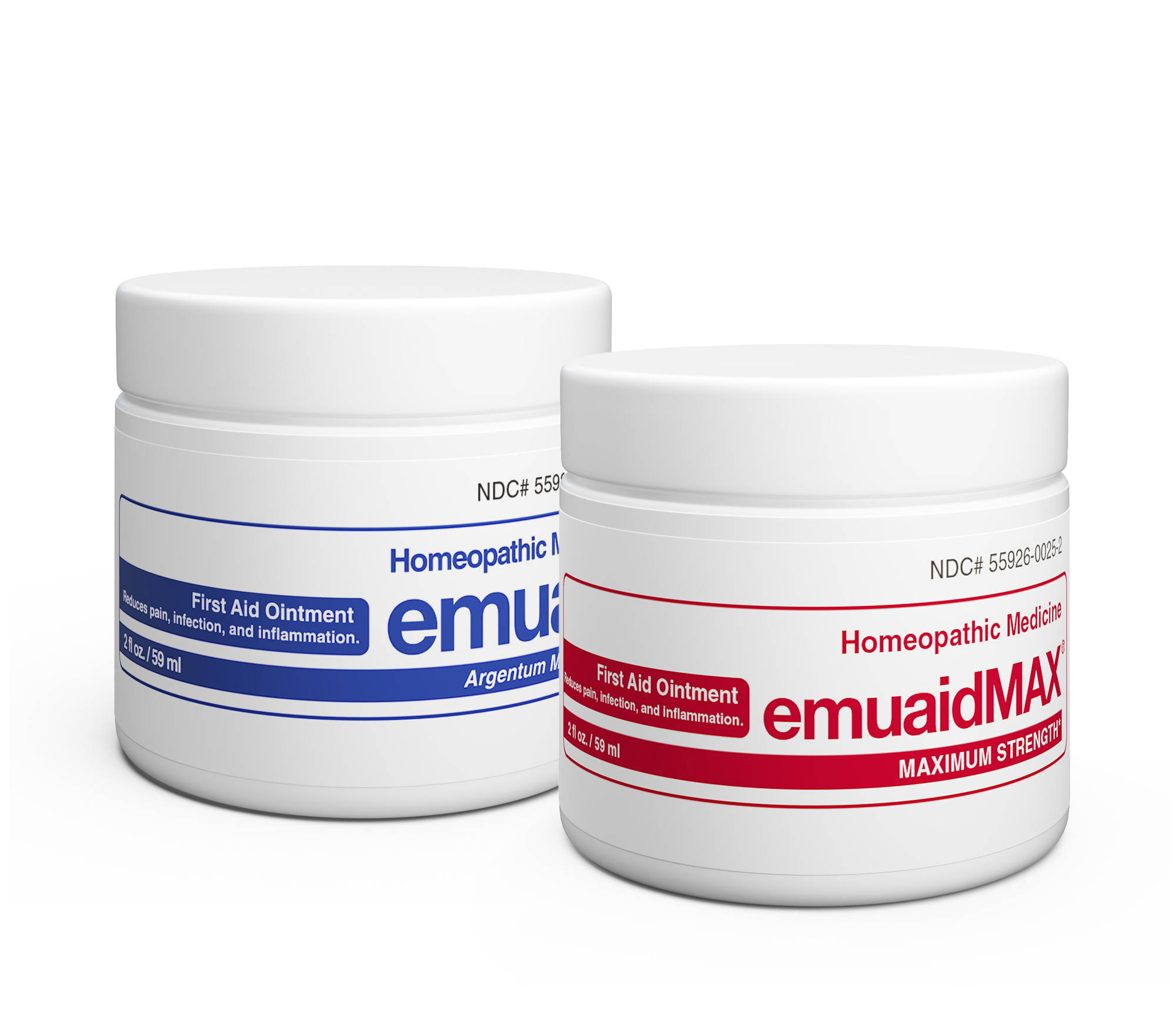 Emuaid is a regular, fast aid ointment that accounts for mild skin infections such as Eczema, Bed Sores, Hemorrhoids, Lichen Sclerosus Cellulitis, Dermatitis, Burns & Blisters, Diabetic Ulcers, Cracked Heels, etc. Emuaid Max, on the other hand, is said to have maximum strength to fight serious skin infections such as  Cold Sores, Rashes, Severe Boils, Bumps & Nodules, Anal Itching, Poison Ivy, Oak & Sumac, Athlete's Noot, and Nail Fungus.
Finding The Better Ingredients
Active ingredients are what play a critical role in making a product good or bad. A correct formula is what stops the infection from spreading further. Therefore, it is always necessary to check the label of a product for the ingredient list. There is an overlap of ingredients in both products.
Emuaid Ingredients:
Natural ingredients of premium quality are used to make Emuaid and, it is free from harmful chemicals that worsen the infection. Emuaid has three main active ingredients; tea tree oil, emu oil, and colloidal silver, making Emuaid a successful anti-fungal ointment. Tea tree oil is a boon for the skin as it kills the microorganisms responsible for causing the infection and evades the condition from rising again.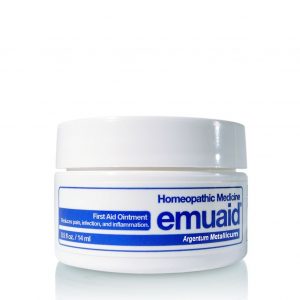 Emu oil, the main ingredient of Emuaid, has a high content of fatty acids, and it quickly gets absorbed in the skin and heals skin from the inside, not just from the outside. It also moisturizes the skin that generally gets dry due to the infection. Colloidal silver, being a nanoparticle of silver, is used to reduce inflammation and kill the infection-causing bacteria.
Emuaid Max Ingredients:
Emuaid max, just like Emuaid, uses only natural ingredients and is free of harmful chemicals, preservatives, and other toxic ingredients. Most of the ingredients in Emuaid Max are the same as Emuaid, and the key elements are Tea Tree Oil, Colloidal Silver, Emu Oil, Bacillus Ferment, Ceramide 3 Lysine HCI, and Phytosphingosine. Bacillus Ferment helps in the natural shedding of the outer skin.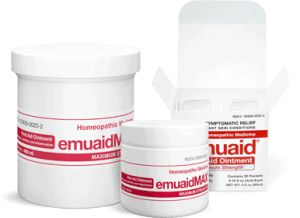 Ceramide 3 is highly hydrating and provides moisturization to dry, irritated skin. Lysine HCI, an amino acid derivative, helps to build collagen, which provides firmness to the skin. Phytosphingosine can replenish the skin's natural barrier function. The other ingredients include Olea Europaea Fruit Oil, Silver Citrate, Hydrogenated Castor Oil, Vegetable Oil, Soybean Oil, Palm Oil, Canola Oil, Candelilla Wax, Tribehenin, Tocopheryl Acetate, and Squalane.
Contemplating The Pros
Both Emuaid and Emuaid Max have several benefits that make them preferable over other over-the-counter anti-fungal ointments. Below are listed the benefits of both the products.
Why Should You Buy Emuaid? 
Free of any harmful chemicals that can cause potential reactions

Safe to use

Relieves pain in just a minute 

Multipurpose as it can tend to up to 15+ mild skin infections

Comes with a guaranteed 30 days return and refund policy

Works collusively to bring not only skin healing but also skin repair

Doesn't have an awful smell

Relatively cheaper than Emuaid Max
Why Should You Buy Emuaid Max?
Easy to use

Has a 30 days satisfaction guarantee

No harmful, hazardous ingredients

No awful smell that most of the anti-fungal creams have

Potent and effective anti-fungal cream

Tends to intense skin infections

Suitable for more than 75+ persistent skin infections

Soothing and provides moisturization to dry skin

Ingredients used are more powerful than Emuaid
Sale
Contemplating The Cons
It is natural for everything to have drawbacks, too, since 100% efficiency remains hypothetical. Similarly, both Emuaid and Emuaid Max too have some disadvantages, as mentioned below.
Emuaid Drawbacks
Not very effective on solid fungal infections

Some ingredients used in Emuaid can have reactions to those who are allergic to it

Although the ingredients used are pure, they are of mild portions
Emuaid Max Drawbacks
Relatively expensive than Emuaid

Has a slight smell that may be bothersome for some people

Due to its high content of ingredients, it may cause skin irritation depending on skin sensitivity
Customer Feedback
About Emuaid, Justin said, "I have hidradenitis suppurativa and occasionally get boils under my arms. Even after changing my diets, there was no change in my infections, it was the same. One night I applied Emuaid, and the next morning my boils were gone. I am so happy!"
About Emuaid, Jim said, "I have a brown recluse spider bite for which I had to undergo surgery. Post surgery, the area around the wound always felt itchy and even blistered and broke out in a rash. However, I noticed a visible difference after using Emuaid; it's almost gone."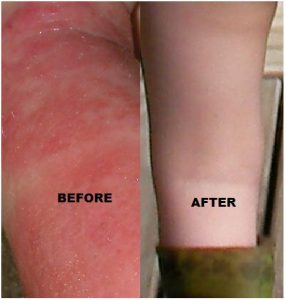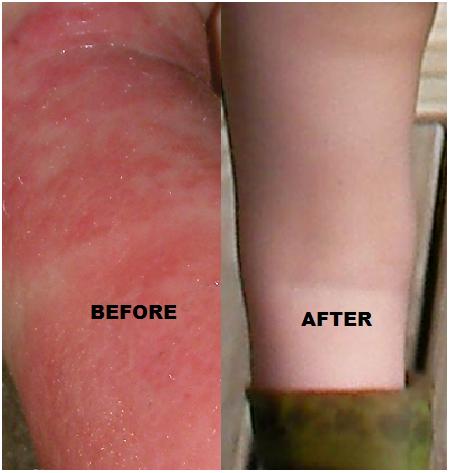 About Emuaid Max, C Tott said, "I have been having a face rash for about seven years now. From the past two years I was using prescribed ointments, but they never showed any effects. After using Emuaid max, my rash has gradually decreased. But I am not happy with the smell of the tea tree, it is not so much but it has a faint smell."
About Emuaid Max, James Sonnenberg said, "My four-year old son has molluscum contagiosum all over his torso, armpit, and arm. The pediatrician prescribed me a lotion worth $300. I purchased it but it failed just like the home remedies we did. However, after using Emuaid max for two weeks, there are noticeable changes."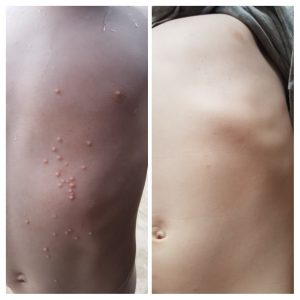 FAQs | Emuaid VS Emuaid Max
What is the crucial difference between Emuaid and Emuaid Max?
While Emuaid is a regular anti-fungal ointment that cures only mild skin infections, Emuaid Max has maximum strength; its ingredients are of more power that can cure stubborn skin infections.
Can Emuaid be used for hemorrhoids?
Yes. Emuaid has the potential to help reduce the pain caused by hemorrhoids.
Where to Buy Emuaid?
One can buy Emuaid from its official website and from other e-commerce platforms like Amazon, Walmart, etc.
Is Emuaid Max safe to use?
Emuaid Max is safe to use because of its natural ingredients. But as the ingredients are in a higher composition, it may irritate some depending on the skin sensitivity.
How to use Emuaid and Emuaid Max?
Using both, Emuaid and Emuaid Max require the same process. Clean the infected skin and apply a thin layer of ointment on the infected skin. Also, re-apply it about 3-4 times a day.
How much does Emuaid and Emuaid Max cost?
While Emuaid costs about $**, Emuaid Max is comparatively expensive, priced at $**.
See Also: Face Reality Skincare VS Rodan And Fields (Unbiased)
Conclusion | Emuaid VS Emuaid Max
Now is the time to wrap up this review of Emuaid VS Emuaid Max and give our verdict. Both Emuaid and Emuaid Max are quite effective products, but of course, one is superior to the other. Both the products have remarkable similarities. But, due to its ingredients begging for more power, Emuaid Max seems a better pick. 
However, Emuaid Max also has a drawback; it is relatively more expensive. For those who have mild skin infections, Emuaid is perfect for them. They need not spend more money to buy Emuaid Max. People who have an intense skin infection should go for Emuaid Max as it has comparatively more potent ingredients. We have tried our best to be as detailed as possible, but if you still have any questions in your mind, feel free to ask them below in the comment section, and we will get back to you as soon as possible.