Gaining unhealthy weight is one of the most critical problems slowly getting out of our generation's hands. Everyone wants to be fit, but no one wants to go through the trouble of maintaining a diet. Some of us are unable to even exercise daily, given our busy lives. Although some reasonable options to reduce weight are a crash diet, running on the treadmill, and lifting weights, they are laborious. What if we tell you that one can reduce weight without doing extensive tasks like going to a gym regularly and maintaining a strict diet? GNC Lean Shake reviews claim that this product does exactly the said task.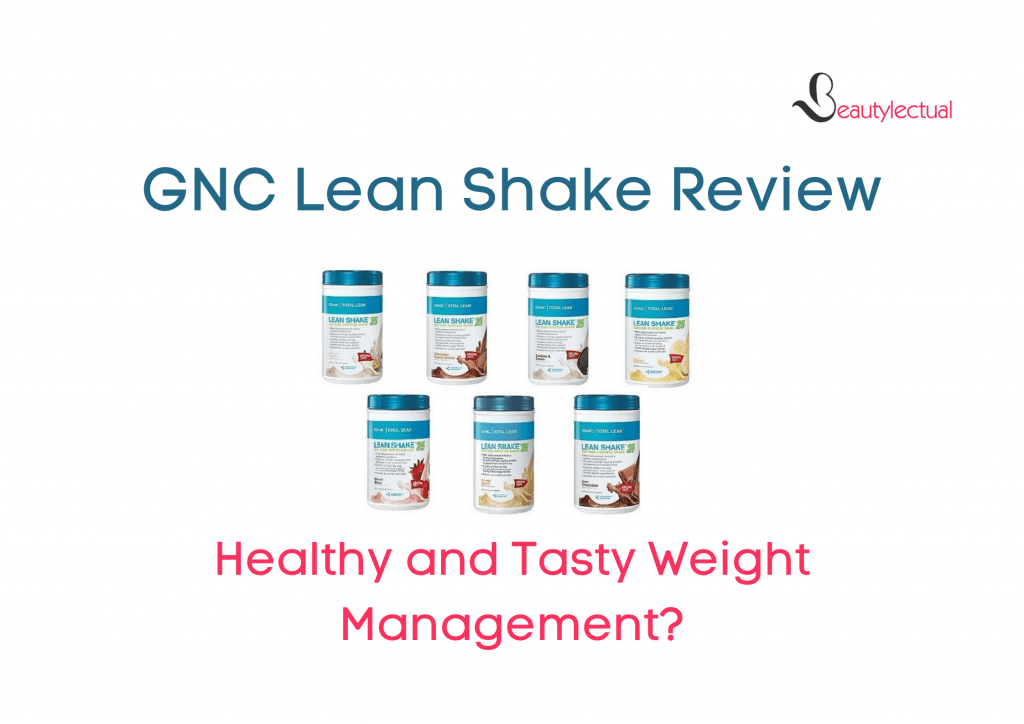 There are times when we don't want to give in to the urge to have our tasty food as we are on a mission to lose weight, yet we want to eat something delicious. Also, maintaining the same, strict diet every day can be monotonous, and the taste buds demand new flavors. To meet these kinds of demands, a meal replacement protein shake can be the apt choice for such conditions. Meal replacement protein shakes save both time and labor. A protein shake is a dietary supplement beneficial for weight loss. Choosing a suitable protein shake can be an enormous challenge. GNC Lean Shake is a versatile meal replacement shake but is it the best option there is?
You Might Also Like: Alastin Skincare Reviews | Optimal Skincare Choice? (Unbiased)
GNC Lean Shake Reviews | An Affordable Weight Loss Solution?
Lean Shake is a protein supplement manufactured and sold by GNC under their unique line, GNC Total Lean. This protein supplement is easy to consume and has become a staple one-time meal replacement for many people over the years. GNC is one of the enormous brands based in the United States to sell various protein supplements. It has designed Lean Shake with a blend of high-quality proteins, vitamins, and minerals proving effective for weight loss and increasing metabolism.
GNC Lean Shake sells many lip-smacking flavors, such as Swiss Chocolate, Vanilla, Strawberry, French Vanilla, Rich Chocolate, Mixed Berry, Cookies & Cream, Chocolate Peanut Butter, etc. With Lean Shake, you satisfy your hunger in a flavorful way while also eating healthy; what more do you want? However, according to some GNC Lean Shake Reviews, the quantity of the protein shake for the price paid is too less. Are there any more drawbacks that might be the dealbreaker? Let's find out.
GNC Lean Shake Ingredients
GNC Lean shake contains proteins, vitamins, and minerals primarily, but it also contains artificial flavors and sucralose, which might have some adverse effects. Below is detailed information on the active ingredients used in the Lean Shake.
Vitamins: Lean Shake contains several vitamins such as Vitamin A, Vitamin B Complex, Vitamin C, Vitamin E. This blend of multivitamins helps to boost the bodily metabolic processes. These vitamins are also needed for the smooth functioning of the digestive system. Vitamin D also helps to regulate belly fat.
Minerals: Various minerals such as Iron, Folate, Selenium, Zinc, Copper, Chromium, Magnesium, Iodine make the Lean Shake more effective. Iron, along with Folate, helps in the production of new blood cells. Selenium helps to improve eye condition. Zinc and weight are co-related. The correct intake of Zinc can help in proper weight management. Chromium helps to keep the blood sugar level at bay and also suppresses appetite. Folate helps to break down the protein to make them work faster.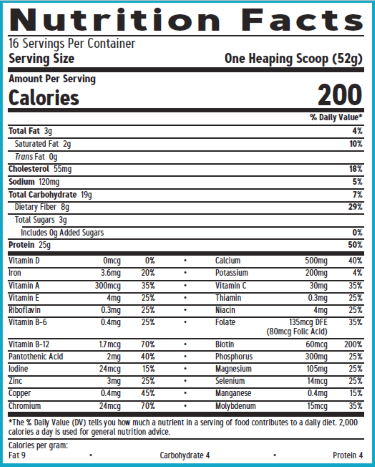 Proteins: We all know and have been taught how protein is crucial for our body since our childhood. Proteins source in Lean Shake includes Whey Protein Concentrate, Milk Protein Concentrate, and Whey Protein Isolate. These proteins help in maintaining a stable blood glucose level. Protein helps in muscle building, and one feels fuller after consuming even less amount of intake. It also helps in significantly reduce of abdominal fats.
Dietary Fiber: According to studies, regular fiber consumption can result in weight loss and low blood pressure levels. Fiber is super filling and can slow down the digestion process. Consumption of fiber makes one less likely to be hungry soon. The dietary fiber incorporated in Lean shake helps to regulate belly fat.
Other ingredients used in Lean Shake are Sucralose, Non-fat Dry Milk, Lecithin, Phosphate, Natural and Artificial Flavors, Titanium Dioxide, etc.
Why Should You Consume GNC Lean Shake?
Helps to Regulate Weight: With GNC Lean Shake, there is no need to do an extensive workout. You can replace two meals of the day with this tasty shake to reduce weight. The ingredients present in the protein shake helps to increase metabolism and decrease appetite.
Flavorful: One of the many reasons to use the Lean Shake is that it has many flavors from classic vanilla to exotic berries, you name it, and they have it. The taste of the protein powder is not pungent but rather pleasant. You can even try various GNC Lean Shake recipes to increase the taste of the shake. A sample recipe is also mentioned on the package.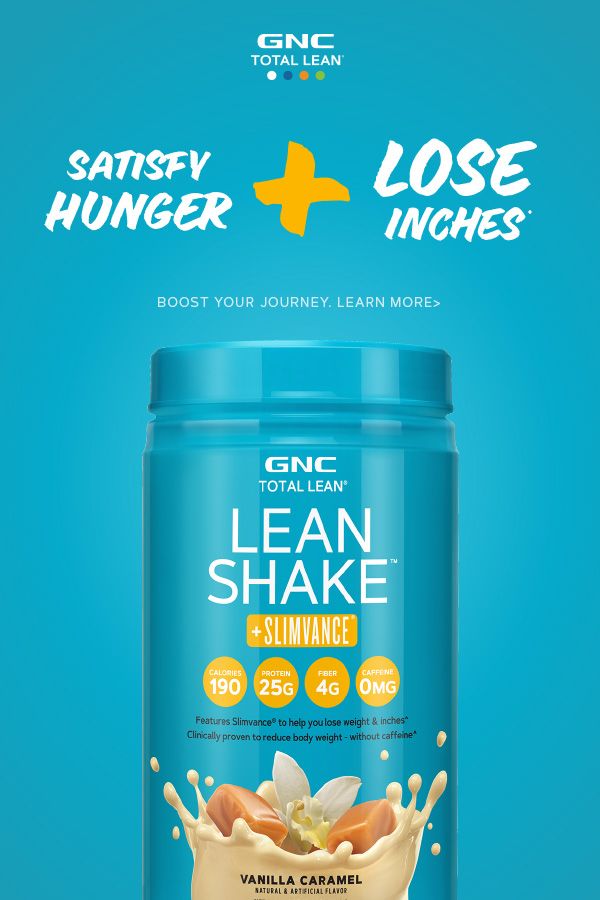 Time-Saving: The thing with diet is that one needs to do the planning in advance. But not everyone has time to dedicate to meal planning. Therefore, GNC Lean Shake is an easy-to-go formula for such people. One needs to mix the protein powder in cold water, and it is ready to be consumed.
Perks of GNC Lean Shake
Contains effective ingredients

Vegetarian

Low sugar level

Both men and women can use it

Low-carb content

Reduces sweet craving
Drawbacks of GNC Lean Shake
Artificial flavors

A bit expensive

Not enough quantity

The combination of fiber and protein has potential side effects such as bloating, constipation, etc.
GNC Lean Shake Before and After | Customer Reviews
Hailey said, "I am a big foodie like I need something to eat once every 3-4 hours. Some months ago, I noticed a slight gain in my weight and was on the lookout for any product that could save me from weight gain and diet. I found the Lean Shake through a cousin and have been using it for two months now. The chocolate flavor is delicious, but as the brand claims it can reduce appetite, it does not, at least not for me. I still feel hungry sometimes and have to munch on something."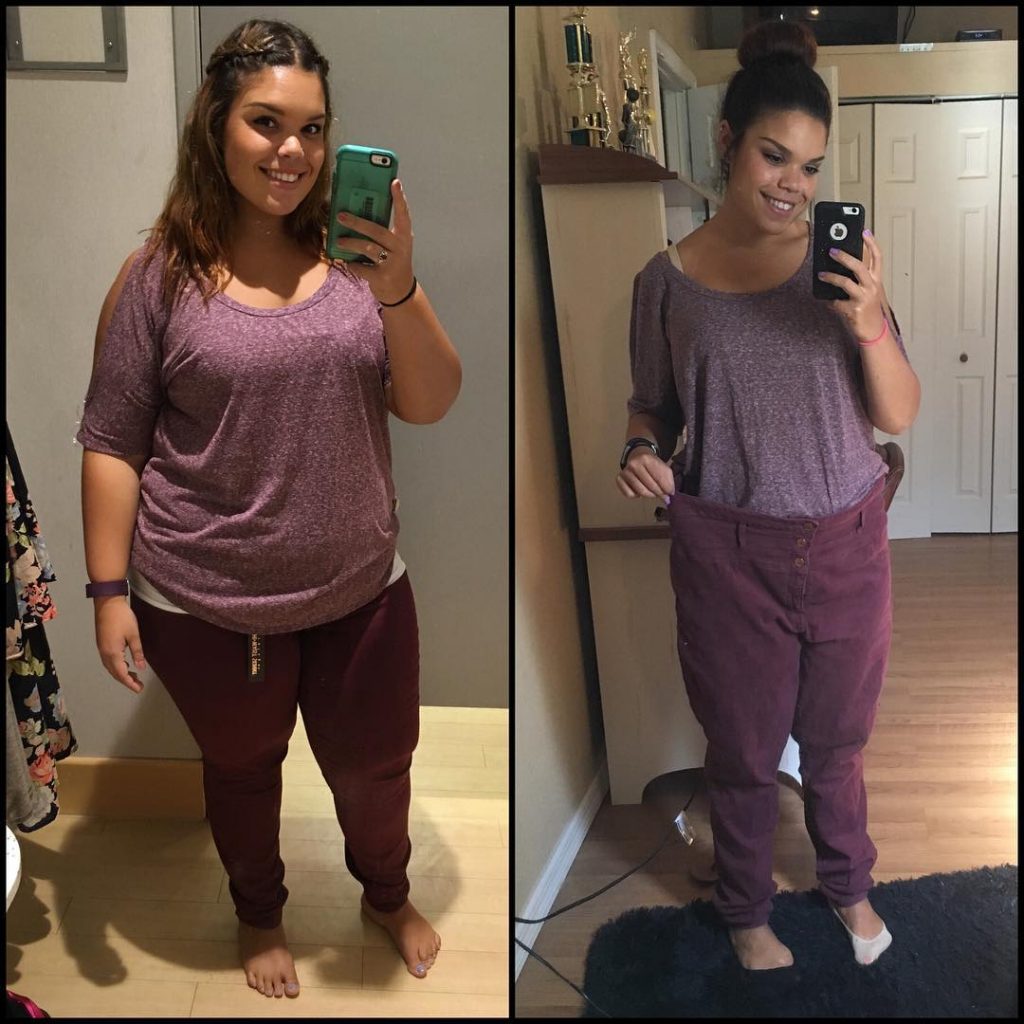 Gabriella said, "After using the Shake for three months, I can vouch for its effectiveness. But, the sucralose incorporated in GNC Lean Shake Vanilla did not go well for me. The first month I had a serious problem of gastritis, bloating, and nausea. I feel if the artificial sweetener was not included, the product would have done wonders for everyone. Also I work out along with this supplement and also recommend the same."
Ivy said, "I have been using the Cookies and Cream flavor of GNC Lean Shake for four months and have lost quite a few pounds. I use this meal replacement shake as a substitute for my breakfast and dinner, and still, I never have low energy. The price is a bit high for the quantity offered."
FAQs | GNC Lean Shake Reviews
Is GNC Lean Shake healthy?
GNC Lean Shake is made with various proteins, minerals, vitamins, and dietary fiber. The ingredients that are used are very healthy and effective for weight loss. Nonetheless, using some ingredients such as sucralose and artificial flavors can have some potential side effects.
How to use Lean Shake?
The GNC Lean shake should be used two times a day as a meal replacement. Mix one heaping spoon that weighs 52g in cold water. Consume it twice a day. One can also add different fruits to make it tastier.
Can you mix GNC Lean Shake with milk?
Milk contains some calories, and the purpose of consuming Lean Shake is to cut down daily calories intake. Therefore, adding milk to the Lean shake is not a wise idea.
Where to buy GNC Lean Shake?
One can purchase GNC Lean shake online from the brand's official website and Amazon. One tube of the shake contains 16 servings and costs approximately $**.
See Also: Dermaflage Reviews | Instant Riddance From Scars?
Closure | GNC Lean Shake Reviews
It's finally time to give our verdict and close the GNC Lean Shake Reviews. Lean Shake is crafted with vitamins and minerals and meant to be taken as a substitute for food, and has many lip-smacking flavors. Regular and consistent consumption of the Lean Shake helps reduce a good amount of weight in just a few months.
However, it is too pricey. One tube is enough for two weeks, and spending $90 a month is way too much. Some cheap alternatives are available in the market. But the working of the protein shake is genuine, and almost all the customer reviews favor its effectiveness. We hope you liked our impartial review of GNC Lean shake, and we have helped you gain clarity regarding this product. Please feel free to ask in the comment section if you have anything else to ask regarding the same. We will reply to you super soon!