To carry a full face of heavy foundation in this heat and pollution is tough. Wouldn't it be great if a moisturizer itself did the job of a foundation as well? Well, luckily, with the advancement of technology, there are tinted moisturizers available in the market. A tinted moisturizer is a one-size-fits-all solution for people who can't pick between a moisturizer and a full-coverage foundation. The dual-purpose product flawlessly blends makeup and skincare to correct flaws, improve your complexion, protect you from UV damage, boost moisture, and give you a healthy glow. One of the recently launched tinted moisturizers is the Smashbox Halo Tinted Moisturizer. To know its true worth, we have formulated this report to help you make a wise decision.  So, let's dive into the Halo Tinted Moisturizer Review.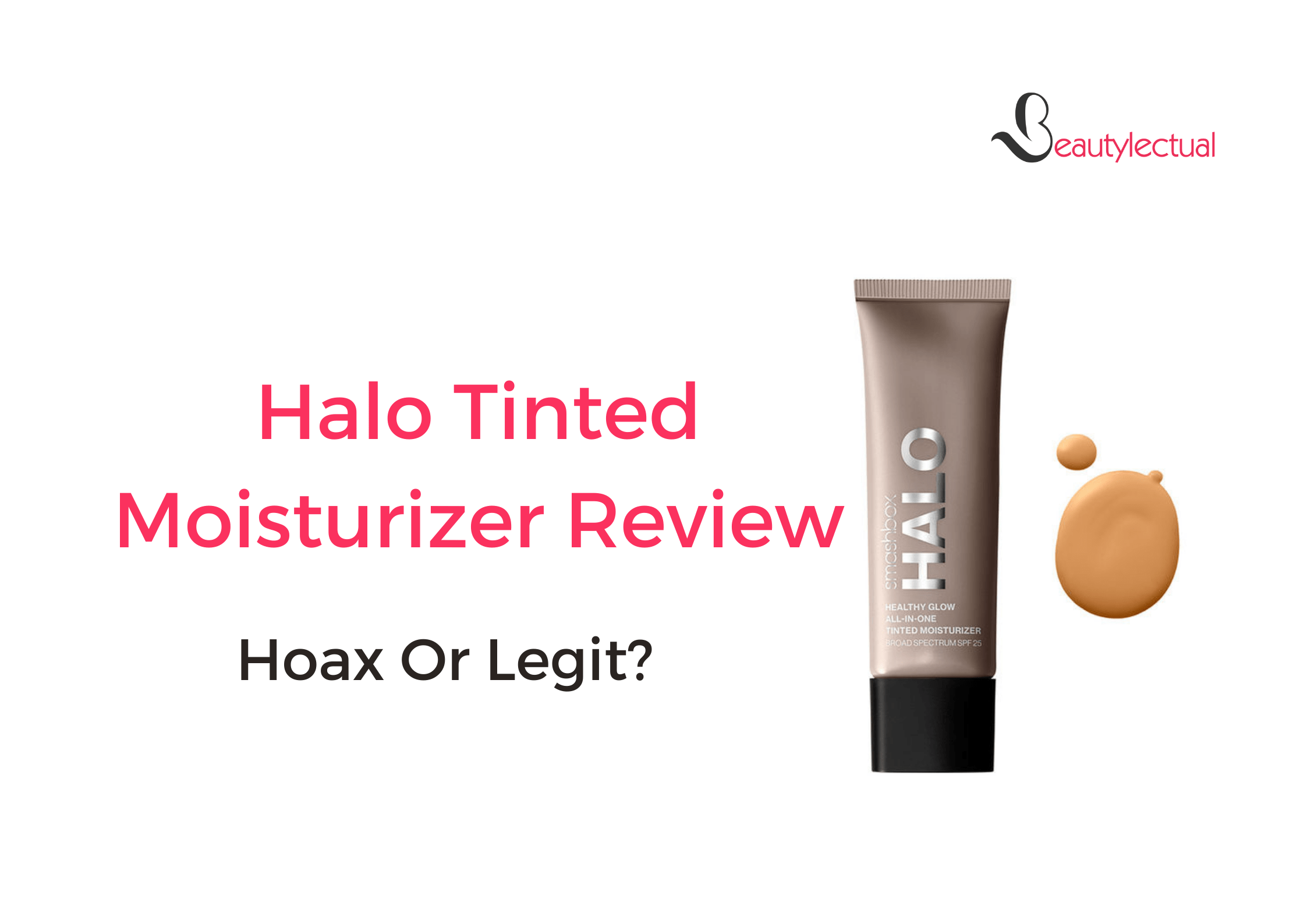 Smashbox is a cult makeup brand. It has recently launched its new product – the Halo Tinted Moisturizer that claims to provide a natural dewy coverage with 24 hours hydration. But it is yet to be determined if this product is legit and stands up to its promises or if it is just a hoax. For that mystery to unfold, we will be discussing the product's pros, cons, other features, some first-hand customer opinions, and FAQs before reaching the final verdict.
You Might Also Like: Clinique Even Better Dark Spot Corrector Reviews | One-stop solution?
Halo Tinted Moisturizer Review | Hoax or Legit?
Smashbox was founded in Los Angeles by a group of professional makeup artists and photographers. It has become a famous cult makeup brand that has always impressed people with its high quality and super comfortable cruelty-free products. Their recent bestseller product – the Halo Tinted Moisturizer- is getting so popular that it is rarely available and has primarily been out of stock since its launch.
Sale
Smashbox Halo Tinted Moisturizer is said to be a versatile all-in-one, SPF tinted moisturizer that promises to provide a lightweight, natural-looking, dewy coverage with a glowy finish that also locks in moisture into the skin to keep it hydrated and plump for up to 24 hours. It is claimed to be infused with primer for extended durability and a natural glow. Halo Tinted Moisturizer is professed to have infused beneficial ingredients like niacinamide, hyaluronic acid, rose extract, etc. The brand also claims that their product primes, protects, and hydrates, all at once; it is also breathable, vegan, and oil-free, and it claims to moisturize, condition, and protect.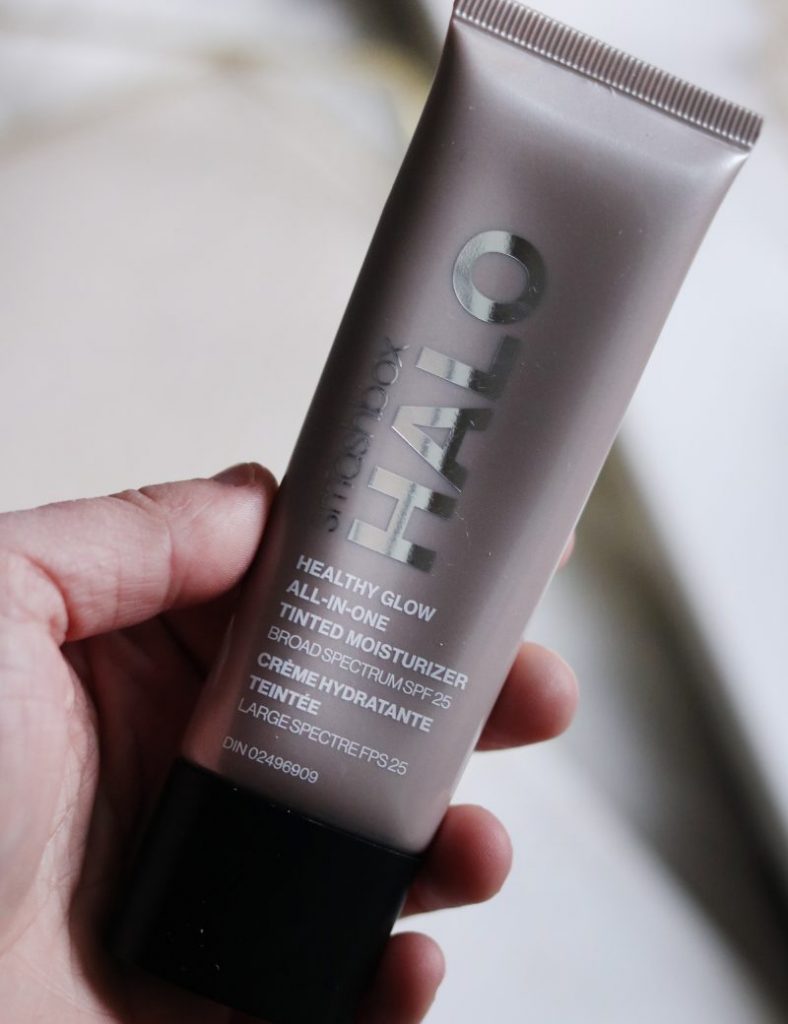 Halo Tinted Moisturizer comes in twelve shades ranging from fair to deep. It is also infused with an SPF 25 for daily defense against environmental factors, sun exposure, and potential visible symptoms of aging. The brand claims that Halo Tinted Moisturizer is ideal for all skin types, and it does not cause your skin to break out. In addition to that, it is also claimed to be sweat and humidity-resistant that won't crease or make your face cakey. 
Halo Tinted Moisturizer Ingredients
Octinoxate: Octinoxate is a part of a class of chemicals that help your skin fight against UV damage and skin cancer. Apart from that, it is also helpful to treat sunburns. Octinoxate conceals the hyperpigmentation on your skin and prevents premature aging. 
Rose Extract – Rose Extract can help exfoliate skin and prevent breakouts as a light antibacterial and astringent. Rose extract's anti-inflammatory characteristics allow it to help reduce redness and soothe irritation, making it excellent for all skin types due to its relaxing and soothing abilities.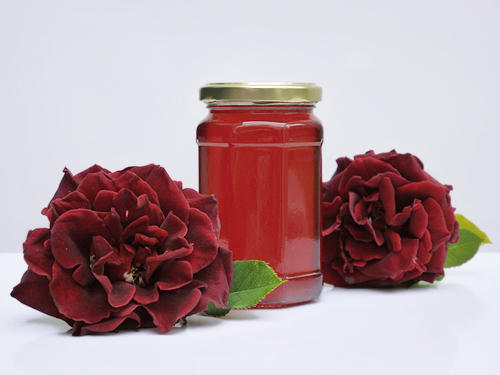 Niacinamide – Niacinamide is a form of Vitamin B-3 that strengthens the skin's outer layer, boosts its elasticity, and improves texture by making pores appear smaller. Niacinamide also helps to control the oil production of the skin.
Goji Berry Extract – Goji berry extract has been proven to modulate tyrosinase activity and melanin synthesis, both of which are important for skin pigmentation. It also helps to reduce the signs of premature aging and boosts collagen production for elastic skin. Goji berry extract, in addition to that, locks in moisture into the skin.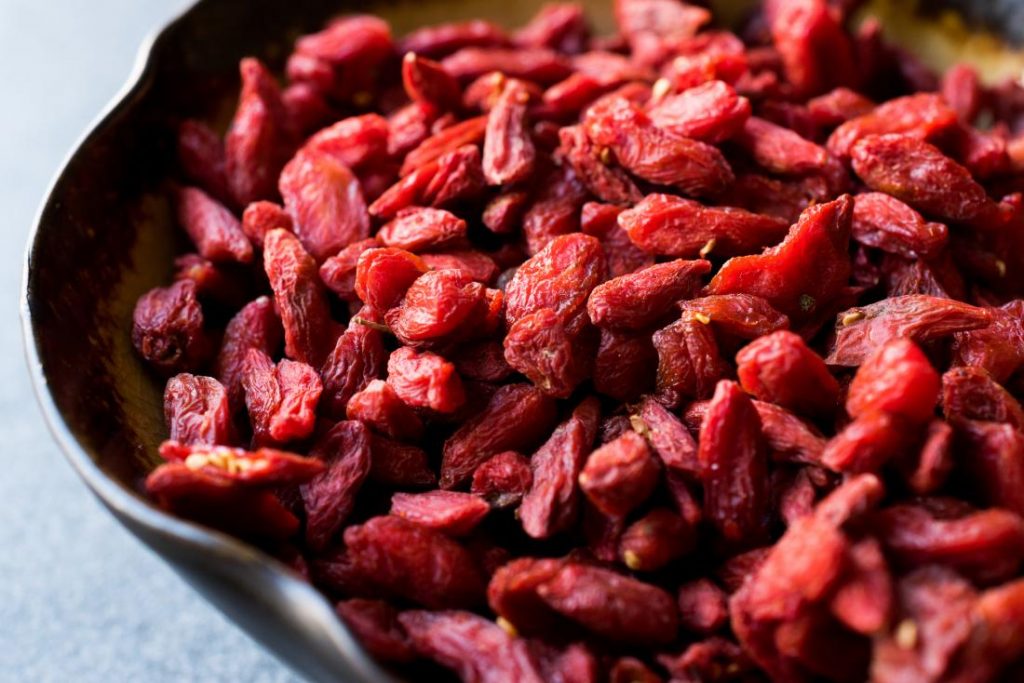 Hyaluronic Acid – Hyaluronic Acid is the vital ingredient of your skin's structure and is accountable for its plump and moisturized appearance. HA is also a humectant which means it acts like a magnet to water molecules and attracts them to the skin's surface to keep them hydrated and nourished. 
It should also be noted that Halo Tinted Moisturizer is free from parabens, oils, fragrance, and any other synthetic chemicals. 
Benefits of Halo Tinted Moisturizer
Oil-free, sweat and humidity resistant 

Lightweight

Moisturizes, conditions, and protects all at once

Conceals blemishes and dark spots 

Corrects the hyperpigmentation

Infused with SPF 25

Acneic, dry and sensitive, all skin types can use it

Might not cause any breakouts

Wouldn't crease

Vegan and cruelty-free

Available in 12 shades
Drawbacks of Halo Tinted Moisturizer
Expensive

Has a thick consistency 

Is hard to spread
Halo Tinted Moisturizer Reviews | Customer Reviews
Sarah says, "Halo Tinted Moisturizer is everything I have been looking for. It gives you the light to medium coverage that is perfect for an everyday "no makeup" makeup look. It gives me that glow and sheen, which makes me feel so fresh throughout the day. Plus, it is also a moisturizer that provides hydration to the skin, making it healthy and supple."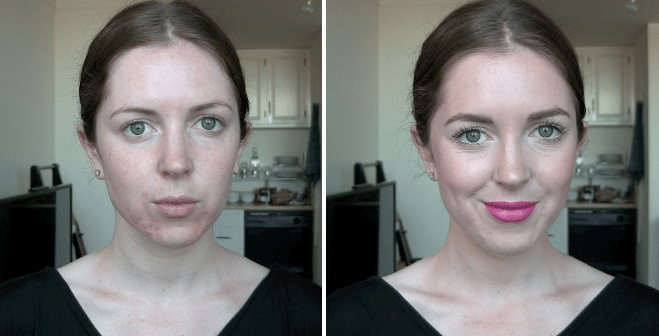 Paige says, "I thank Smashbox for releasing the Halo Tinted Moisturizer. It has become the number one product in vanity that I use everyday. I love that it stays for at least 6 hours and does not crease at all. For a college-going student like me who loves makeup and doesn't want to put on a full face of makeup, Halo Tinted moisturizer is the best."
Rachel says, "Since I have really sensitive skin, I was confused and skeptical to use Halo Tinted Moisturizer. But it's been weeks since I have been using it, and it hasn't caused any side effects or breakouts. My skin is perfect."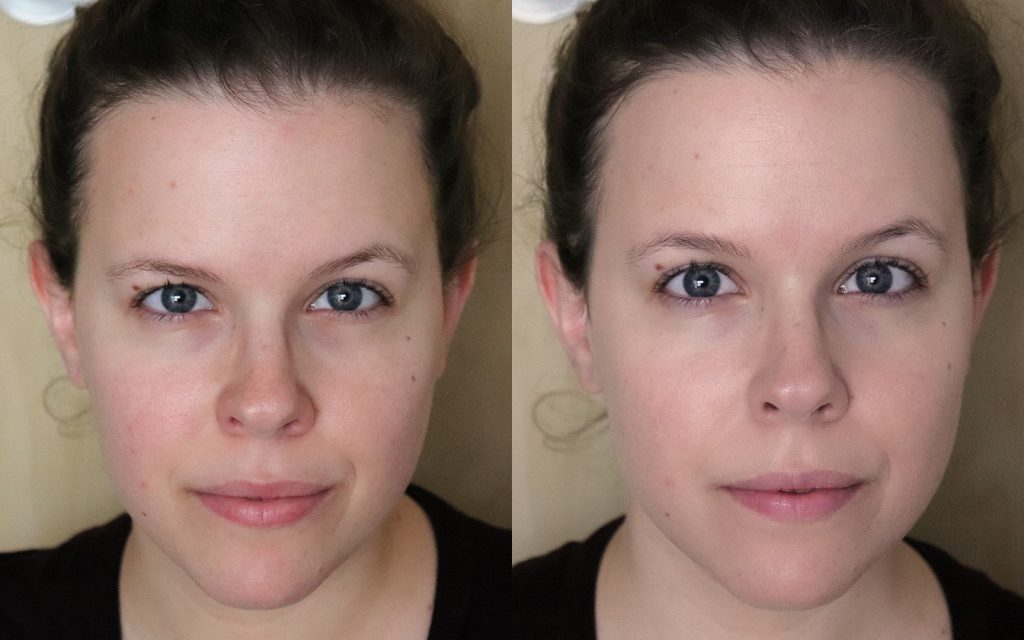 Let's now see a few negative reviews to form a correct and unbiased opinion of the product.
Sam says, "To be honest, I did not like the Halo Tinted Moisturizer. It is so thick and hard to blend. Plus, it has a yellow tint in all its shades that I did not enjoy."
Petra says, "I had some high expectations from Halo Tinted Moisturizer, but sadly it disappointed me. I have dry skin, and it did not moisturize it all. And it somehow gave me a matte finish rather than a natural glowy finish that the brand promises."
Halo Tinted Moisturizer might work differently on everyone. However, it has not caused any side effects or allergic reactions to the users. So, it might be considered a safe product to try at least once. 
See Also: Nectifirm Reviews | A Reliable Solution Or Not?
FAQs | Halo Tinted Moisturizer Review
Where can I buy the Halo Tinted Moisturizer?
Halo Tinted Moisturiser is available on Smashbox's official website as well as on various e-commerce platforms, including Amazon.
How to apply Halo Tinted Moisturizer?
Shake the tube well before applying. Take the required quantity on the back of your hands and use your fingers to apply it on your face and neck; finish by gently blending it out.

To use it as a tinted primer, apply it on your face and top it off with a loose powder or foundation.
You Might Like: Cindy Crawford Skin Care Reviews | Revealing All Secrets!
Is Halo Tinted Moisturizer non-comedogenic?
Yes, the Halo Tinted Moisturizer is non-comedogenic, which means it doesn't contain substances that can clog pores and trigger breakouts; also, it is oil-free, vegan, and cruelty-free.
Final Verdict | Halo Tinted Moisturizer Review
Coming to the end of the Halo Tinted Moisturizer review, we can conclude that this product gets 4.5 stars. This product is so efficient because it could be used just as it is or as a primer; the formula is created without any scents, parabens, or oils; and all the ingredients are vegan. Halo Tinted Moisturizer does not crease or cake under makeup; it is suitable for all skin types- acneic, dry or sensitive and does not cause any breakouts or reactions. The product is also available in 12 different shades, which is fantastic. Apart from being a cosmetic product, it is also a moisturizer with HA and Niacinamide that hydrates the skin to its total capacity and keeps it plump and healthy. 
These days, the natural glowy and dewy makeup looks are in trend. People want their skin to show and still feel beautiful. Smashbox Halo Tinted Moisturizer is the one for you if that's what you desire. This product is a must-try. If you do try it out, let us know how it worked for you. We hope this Halo Tinted Moisturizer review was as insightful as you wanted it to be.