Contour, eyeshadow, blush shades, and lipstick palettes are innovative all-in-one palettes that companies make.
Carrying your makeup should not be a hassle, and it should not take up much space.
Minimizing luggage is the main objective of packing.
Hence you should carry only the necessary makeup products you cannot survive.
Imagine having to take only one palette for everything?
Seems ideal.
Shany Makeup is a makeup brand that wants to give you all-in-one comfort for easy and hassle-free makeup anywhere.
Shany Makeup Reviews are evidence of the variety and innovation the company has.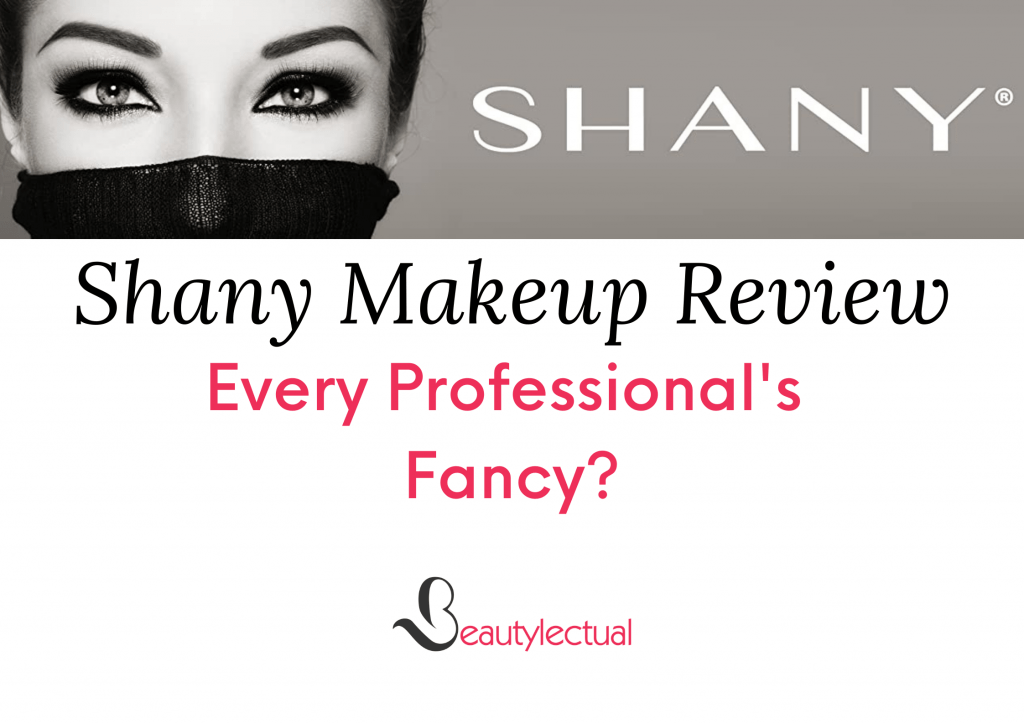 We're all about the glitter and glam when going to a party.
Makeup companies have eyeshadow and makeup palettes which don't contain both kinds of colors.
You generally have to buy two separate palettes.
Most of the time, buying two or more palettes is not affordable.
Selective makeup companies such as Shany have taken a step ahead and made these over-the-top makeup palettes.
Let's get started with it.
Also Read: Rapidlash VS Grandelash
Shany Makeup Reviews | Their Story 
The Shany Brand was established in 2006 by a college student.
Her love for makeup and disagreement with the exorbitant prices gave birth to the Shany Brand.
The main aim was that all women should afford a runaway look without spending a lot.
Today, Shany is an internationally recognized brand starting with a small office.
It did not stick to just selling cosmetics but has launched other services too. 
Shany products are designed and manufactured in the USA.
They deliver professional and high-quality products at a very reasonable price.
Super pigmented and highly versatile products are available in a variety of shades.
Beginners and professionals can both use these products efficiently.
They have some larger-than-life makeup cases.
As with them, you won't need anything else.
Let's dig in some of the bestsellers that they sell.
The Masterpiece 7 Layer In One Makeup Set 
She Is Not Shy
Shany Makeup has come with an all-in-one makeup kit containing everything you will need. 
The kit contains a "She is not Shy" layer which includes highly pigmented matte powder blushes for everyday use.
It holds six large blush shades, which you can use for different occasions.
The shades range from rosy pink to corals.
That First Kiss
When we move to the other layer, it contains "That First Kiss."
This is a layer of 32 buildable semi-matte lip colors.
32 is a significant number, and it encompasses all the kinds of shades you might need.
You do not need to purchase all these shades separately as they are made available to you in one product at astonishing rates.
They include shades of red, pink, and brown-toned shades.
There isn't any shade you wouldn't find here.
The buildable formula so you can choose the shade and apply it according to your preference.
Also, refill palettes are available for this layer to restore the lip colors you loved.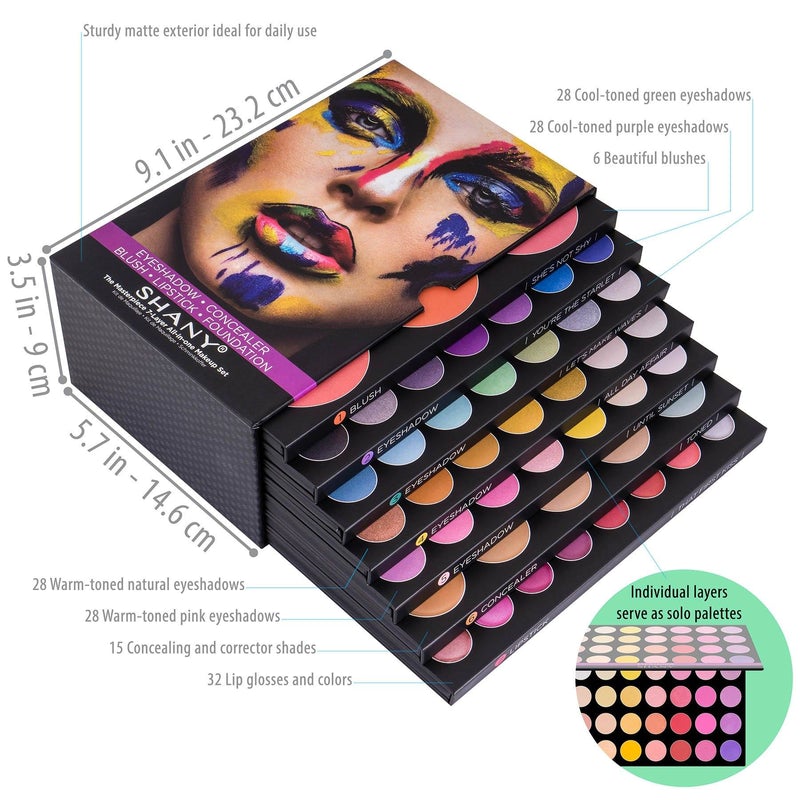 Toned
"Toned" is the section that consists of a layer of 15 cream foundation/ concealer and contour shades.
They're easy to use and gentle to apply, with a creamy consistency.
Excel at giving your makeup base a matte finish. Ideal and compatible with most skin tones.
They are easy to mix and use for your skin tone.
You can bend them into a matte base and customize them according to your skin tone. 
You are moving to the eyeshadow section, which is everyone's favorite.
The kit contains four layers of highly pigmented matte, shimmer and pearl finish eye shadows.
A whopping 112 colors are available. They all are highly pigmented and have a nice consistency.
Name the color, and you got it. 
Looks good on all your outfits and is easy to apply. Sulfate-free, alcohol-free and are made with minimal ingredients.
"You are the Starlet" contains purple and blue shades.
"Let's make waves" is home to the blues and greens.
" All-day affair" for orange and gold hues.
"Until Sunset" for pink, yellow, and purple shades.
Every eyeshadow palette consists of matte and shimmer shades.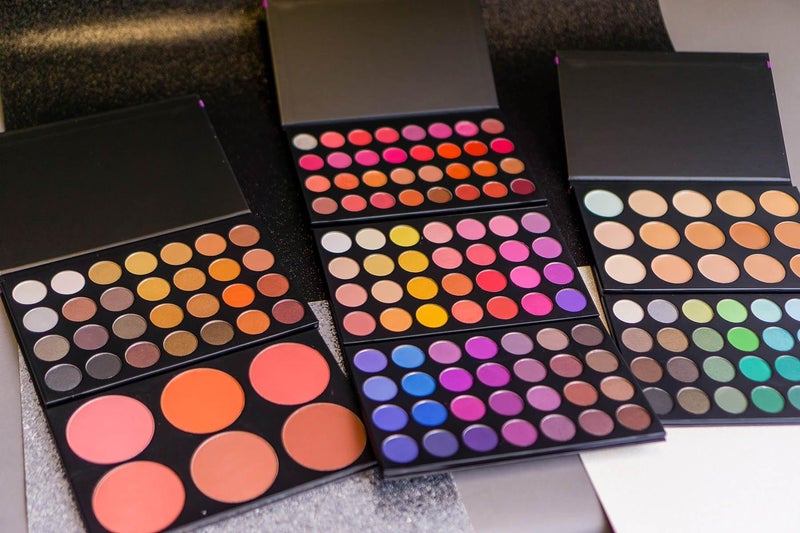 Advantages
Thirty-two lip shades,112 eyeshadow shades including shimmer/matte, 15 foundation/concealer/contour shades, and six blush shades. 

They may be more in number, but they are individually made well—professional and clean formulas that are highly pigmented and durable. 

It is cheap and affordable for all. Not only are they offering a variety of options but professional quality products at a very reasonable price. 

All these amenities come packed in a kit. The kit is easy to store and not very heavy. It does not take up a lot of space. 

Also, you don't have to worry about any spillage as the kit is built well and secured for any spills. 

Cruelty-free 
Disadvantages 
Used Product: Some users have received a used product as the glass on the kit was cracked, and the eyeshadow looks smudged. Shany also delivered defective pieces to some users. 

Heavy: This product consists of everything. Together it is cumbersome to lift. If you need one shade from the palette, you will have to carry the palette. Sometimes this becomes space-consuming and unnecessary. 
SHANY The Masterpiece 7 Layers All In One Makeup Set -"Original"
'SHE IS NOT SHY' - One layer of six super pigmented matte powder blush shades for all day wear – each pan has a 2.5 inch diameter
'THAT FIRST KISS' - One layer of 32 buildable semi-matte lip colors – includes red, pink, orange, and brown toned shades
'TONED' - One layer of 15 cream Foundation/ Concealer/ and contour shades – sets to a powdery matte finish – ideal for most skin tones
Ultimate Fusion 
The Ultimate Fusion makeup palette consists of 120 natural and nude eyeshadow colors.
It includes 60 neon and 60 regular eyeshadow colors. It is a perfect gift for a woman who loves her colors and likes to apply those funky colors.
These eyeshadows will never disappoint you at any party you go to.
Also, it makes a perfect gift for makeup professionals and enthusiasts. One hundred twenty shades never fall short of any color which will match your outfit.
The case comes in both matte and shimmer shades.
Similarly, you can use natural and mild colors for daily wear and work.
They can give you a softer look required for decadence. Standing out also becomes easy with the palette as there are spunky and neon shades.
Also, you can use bold and vibrant colors for parties. It also contains 12 double effect shadows.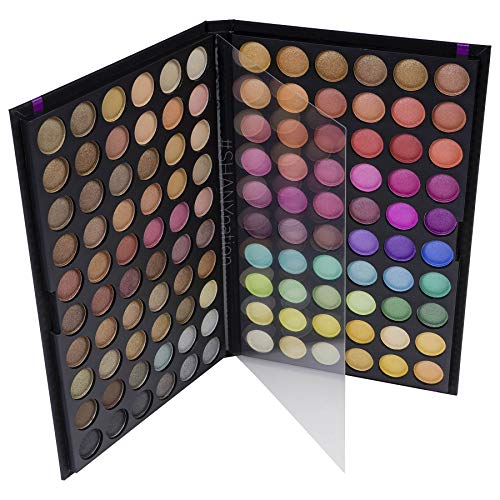 Advantages
Talc is a mineral substance used in various cosmetic and personal care products. Its use in eyeshadows is widespread. It absorbs moisture, smoothens, prevents caking, and makes makeup opaque. Mica is added to beauty products as it gives a sparkling effect. When added to cosmetics, it creates a glowy and shimmery effect—organic and natural ingredients that cause no damage to your skin. 

Titanium dioxide is white in color, opaque and reflects light. It is often used as a pigment, brightener, and opacifier. It makes any formulation more opaque. Magnesium stearate is of vegetable origin. This white powder is in cosmetics for improving adhesion, slip, and texture. Methylparaben and polyparaben are also present in the eyeshadows. Studies suggest that parabens are moderately harmful, and their use in cosmetics is controversial.

Colors: The palette contains 120 matte, shimmer, neon, and standard shades. There is a wide variety for you to choose from, and this will go with any outfit you wear. 

Long-lasting and smudge-free shades

Easy to apply 

Portable and perfect for on the go application

It makes an ideal gift for makeup professionals and enthusiasts

Cruelty-free

Creamy texture 

Style using your imagination
Disadvantages 
The product is not hypoallergenic, and if you have sensitive skin, there is a good chance you will have an allergic reaction. 

This eyeshadow palette kit contains parabens. The use of parabens in any cosmetic product is mild to moderately harmful for you. People generally look for paraben-free products, which is a red flag for the eyeshadow palette. 
Studio ToGo Wheeled Trolley Makeup Case & Organizer 
Don't you hate it when you have a clean mirror at a decent height whenever you are getting ready? Well, it annoys me.
If I am in a hotel room or somebody's place where everyone is hogging the mirror or worse, there is a mirror, but it seems too tall for you.
How about carrying your setup for applying makeup? Shany Makeup has presented you with a heavy-duty studio-to-go trolley.
It is generally used in fashion runway shows as a makeup station or as beauty travel luggage and it is a travel-friendly and lightweight trolley which you can carry anywhere.
It has expandable legs, safety locks, multiple trays, and a clear window. 
Advantages 
The trolley creates a makeup station with a huge mirror surrounded by lights. 6 40 W dimmable lights and an extra electrical outlet. These lights can be upgraded to 50-60 W if necessary. You can change them today or sunlight lamps if needed. All the lights are dimmable and you can adjust it with a key on the case. 

This trolley is a heavy-duty makeup trolley that can be home to all of your makeup products and is quite spacious.  

The case consists of aluminum and interchangeable trays for easy storage. This makes it easy to organize your beauty tools. 

You can use the rectangular organizer to hold all your electronic appliances like a hairdryer/hair straightener. 

The most innovative part is the four solid legs with the support of your trolley stands. They are solid isolated aluminum. This prevents the legs from loosening over time. Legs add only 2 pounds to the whole kit and 

The trolley stands as tall as 5 feet tall and can be as down as 2 feet when needed. The case is covered inside with a dustproof thin-layered film which prevents dust from getting on the fabric. 

The expandable trays have clear top lids. It comes with an extra outlet on the mirror, which helps you plug in devices without attaching extension cords. 

Airport and travel-friendly 

Perfect gift for a makeup industry professional as this trolley can survive the heat of the shows without falling apart. 

Expandable legs, locks and trays, and clear window

1-year warranty on all parts and labor
Disadvantages
There aren't any negative reviews for this product, and this has been doing pretty well in the market. 
Slim Eyeliner Pencil Set 
These are 24 matte and shimmer shades of the eye and lip liners and are a highly pigmented and creamy formula.
They come in nude, classic, and other colorful shades. They have both metallic and matte finishes.
You can use them for everyday use and unique party looks. The pencils are multipurpose and you can use them on your line and as an eyeliner.
The creamy formula allows them to glide on your skin quickly and apply easily. There is no pulling or tugging involved.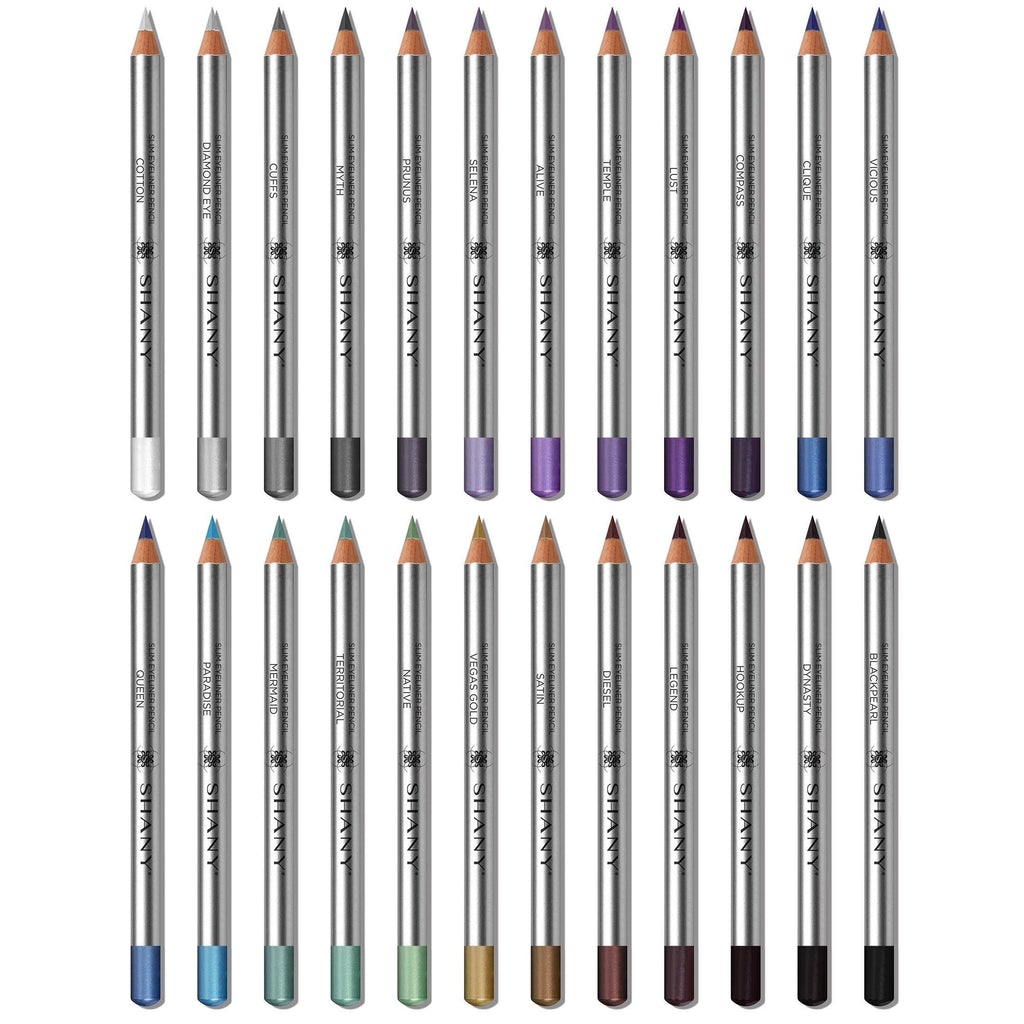 Advantages 
5-inch tall pencils held in a very organized case 

Long-lasting pencil shades with varied colors for you to choose from

Both metallic and matte finishes 

Multipurpose pencils

The smooth, creamy formula glides on easily

No tugging or deposit

Cruelty-free products 

Highly pigmented pencils

A buildable bold and colorful look 
Disadvantages 
There have been many positive reviews, and nobody had anything negative to say.
FAQs | Shany Makeup Reviews
Where can you buy Shany Makeup products?
You can buy the products from their official website or third-party retailer websites as Amazon
Is Shany Makeup good quality?
Yes, Shany Makeup products are of professional quality, and professional makeup artists can use you. 
Is Shany Makeup safe?
Yes and no. Some of the Shany Makeup products contain parabens, and they may not be very safe for your skin.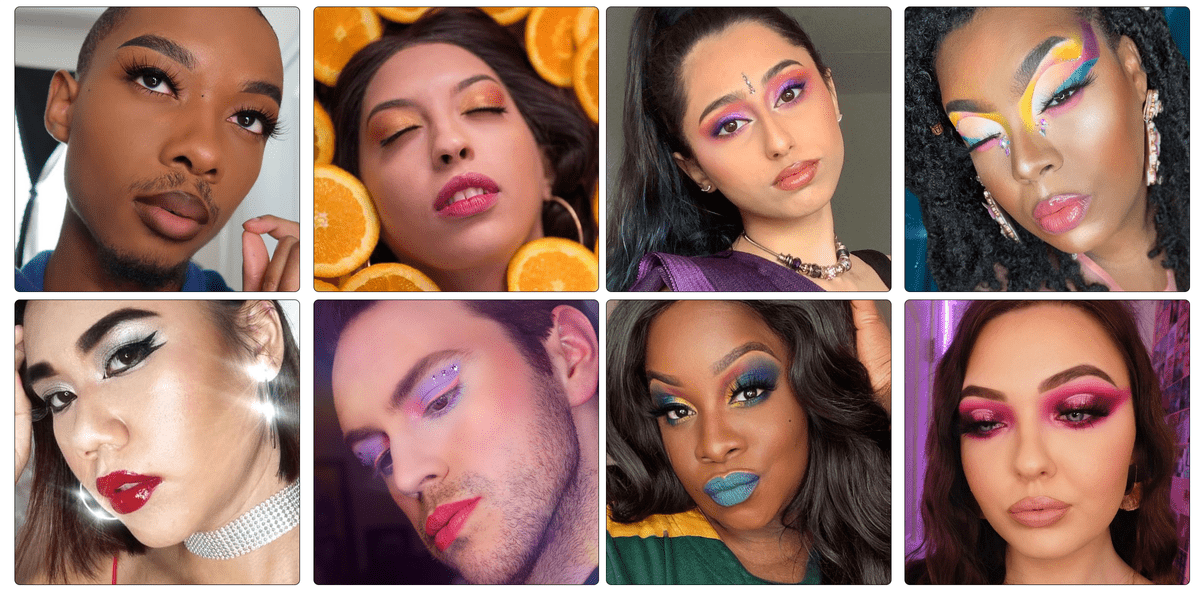 Is Shany Makeup any good?
Yes, they deliver good quality and efficient products. 
Also read: Ogee Makeup Reviews | The Best Organic Beauty Brand?
Conclusion |
Shany Makeup Reviews
Shany Makeup Reviews have been positive, and they are a cruelty-free brand.
They make efficient and professional quality products. You can gift these products to makeup artists and see the smile on their faces.
The company plans to create professional-quality equipment available to ordinary people. Their products are affordable, and the standard population can use them.