Eyes are often regarded as the standard of defining anyone's beauty, and eyes are probably the best feature of our body. This is why we never hesitate to spend money on adding to the beauty of our eyes. Mascara is the most used eye care product. But, sometimes, mascara is not enough. Eyelash enhancing serums are often underrated, but their work in improving the look of our eye is tremendous. Now, when we visit the market, we get to see many options in front of us. Not always do we know what we want or what is the best. For a situation like this, we are here to help you make the best decision with this report based on true Neulash Reviews.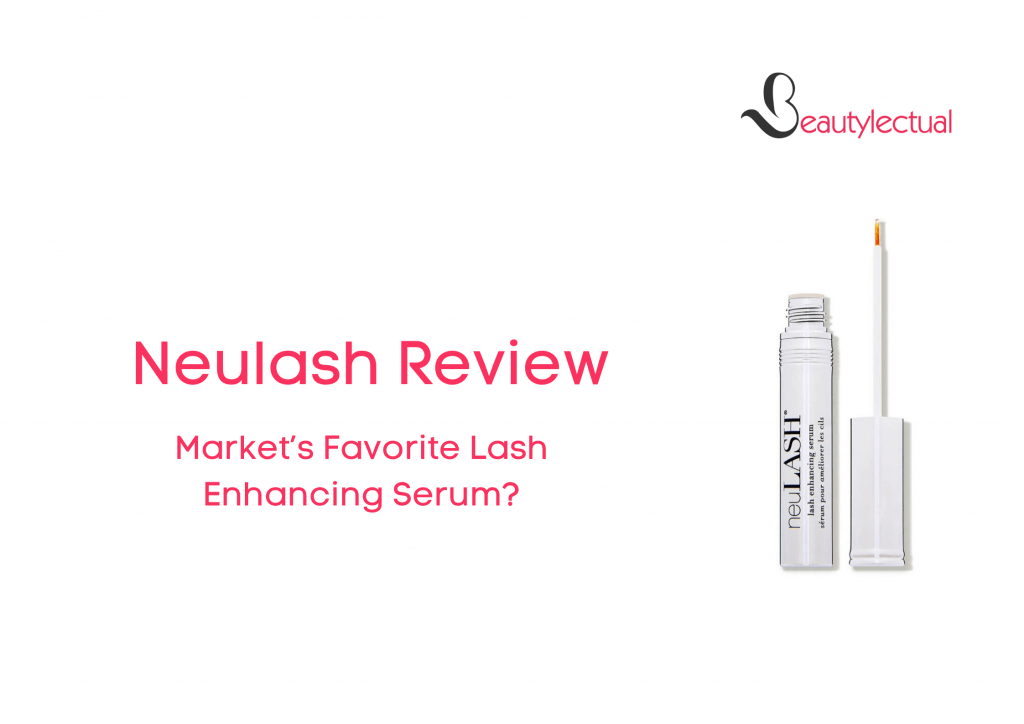 We know that some people aren't born with fluttery, gorgeous lashes. But, there are many ways to fringe the desired, long-length, lash-enhancing serum being the one. Lash enhancing serum, as their name implies, improves the look and length of the lash. Eyelash serums are OTC products that, if used religiously, can make a significant change. Amid many lash-enhancing serums, why should you use only neuLASH Lash Enhancing Serum? Now, let's not waste any more time and get started to find the answer to the above-posed question.
You Might Also Like: Neulash VS Revitalash | What Should You Go For?
Neulash Reviews | Market's Favorite Lash Enhancing Serum?
NeuLASH, the famous lash enhancing serum, is the product of Skin Research Laboratories. In 1992, Skin Research Laboratories was founded by Richard A. Carieri. Since its inception, Skin Research Laboratories has been devoted to creating edge-free beauty products to serve humankind. The lab used science as their tool to solve the problem of short lashes and formulated neuLASH, their most successful and most purchased product to date. neuLASH Lash Enhancing Serum is a serum that stimulates the lashes to grow longer and healthier. neuLASH is Ophthalmologist and dermatologist tested, making it safe to use by contact lens wearers.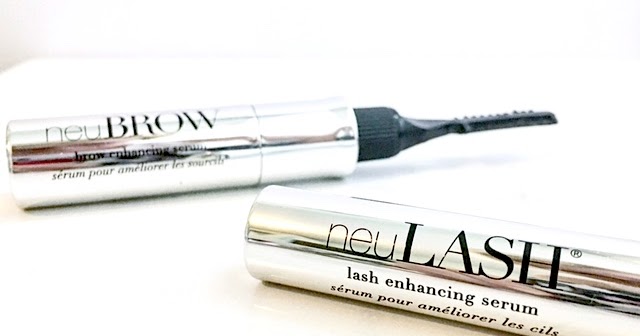 neuLASH is the only lash fortifying serum available in the market that is formulated Active Eyelash Technology, a proprietary blend of scientific ingredients which are gentle for the eyes. neuLASH has a multipurpose formula that strengthens the lash hair and hydrates the skin around the lash line. One of the multiple reasons lash hair falls out is that it becomes dry and alive; neuLASH revives the dead lash hair and pumps them to become healthier and luster. neuLASH is said to provide guaranteed results within thirty days of use. The eyelash serum improves the look of the lashes and ceases the fine lines near the lash lines. Plus, the lightweight formula of the serum dries quicker than you can even realize. Now, let's have a look at some of the other aspects of the serum.
Skin Research Laboratories neuLASH Lash Enhancing Serum
Benefits beyond conditioning. neuLASH is fortified with Active Eyelash Technology to dramatically improve the appearance of eyelashes in just 30 days.
Dramatically improves the appearance of weak lashes in just 30 days.
Apply nightly to the base of the upper eyelashes. Continue using to maintain your lashes.
neuLASH Lash Enhancing Serum
Ingredients
Biotin: Biotin is also called Vitamin B7 and is a staple ingredient used in every lash enhancing serum. The main work of Biotin is to stimulate the production of Keratin, the protein that makes up our hair. By increasing follicle growth rate, Biotin reduces hair breakage. Biotin provides strength and volume to the lash hair and makes the lash hair look fuller and glossier.
Pumpkin Seed Extract: Pumpkin Seed Extract, used in neuLASH, is enriched in cucurbitacin, a unique amino acid necessary for lash hair growth. Pumpkin Seed also is a treasure house for nutrients such as zinc, selenium, phytosterols, copper, magnesium, iron, calcium, and vitamins A, B, and C. The anti-inflammatory properties of Pumpkin Seed Extract help to cool down the inflammation caused in the lash line or on the skin near the eye.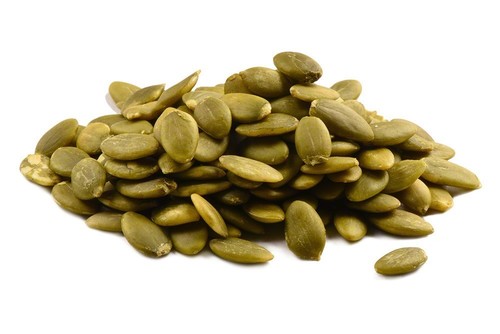 Bioengineered Peptides: Polypeptides are a combination of amino acids. In neuLASH Lash Enhancing Serum, the peptides are used in the bioengineered form and are responsible for the growth of connective tissue. It minimizes the breakage of lash hair. The primary goal of the peptides is to hold all the lash hair together by acting as glue. It significantly improves the look of the lashes and makes the lashes voluminous and more prolonged.
Sodium Hyaluronate: Sodium Hyaluronate, commonly known as artificial tears, is used in most eyeliners and lash enhancing serum. It lubricates the lash line and keeps it moist. Sodium Hyaluronate also increases elasticity and adds shine to the lash hair. It keeps the lash line hydrated and moisturized for a long time and doesn't let it become dry.
The main attraction point of neuLASH is the Active Eyelash Technology, an amalgamation of peptides, proteins, minerals, and other lash conditioning ingredients. Along with the ingredients mentioned above, neuLASH also contains Panthenol, Allantoin, Dipotassium Glycyrrhizate, Glycerin, etc.
Why Should You Use NeuLASH?
Makes The Lashes Longer: NeuLASH Lash Enhancing Serum has many lash fortifying ingredients to make the lashes longer. It boosts the growth of the lashes, and for people with sparse lashes, neuLASH can be helpful. NeuLASH makes the lash longer, thicker, darker and fuller.
Condition The Lashes: NeuLASH Lash Enhancing Serum conditions the lashes and keeps the hair soft and supple. Generally, due to exposure to the environment, the lash hair becomes dry and brittle. But, neuLASH treats dry hair and makes it smooth and nourished.
Contains Lash-Friendly Ingredients: All the ingredients used in NeuLASH Lash Enhancing Serum are very lash friendly. The lash enhancing serum is safe for people with even sensitive skin unless they are allergic to any used ingredients. The hero of the neuLASH is the Active Eyelash Technology and the other bioengineered peptides that stimulate the healthier growth of the lashes.
Requires Less Amount Of Time: Normally, the time taken by any lash enhancing serum spans from eight to ten weeks. But, neuLASH is claimed to deliver absolute results in four weeks, which is less than most of the lash-enhancing serums available in the market.
Perks Of This Lash Enhancing Serum
Cruelty-free

Can be used by people wearing contact lenses

Clinically tested

Ophthalmologist and dermatologist tested

Adds shine to the lashes

Keeps the lash line hydrated

Does not let the moisture fade away

Reduces breakage of the lashes

Adds elasticity to the lash hair
Drawback
s Of This Lash Enhancing Serum
Expensive

Can lead to iris discoloration

People who are allergic to some of the ingredients present in it can develop some potential side effects
Also read: Keranique Reviews | Hair Care For All? [2021]
Neulash Before and After | Customer Reviews
Sophia says, "After using neuLASH for more than a year, now I can tell this surety that the lash enhancing serum works. My lashes were fragile and used to fall off even if I held them tightly. But now, after using this incredible lash enhancing serum, my lashes are much stronger, and not to forget, they are longer also."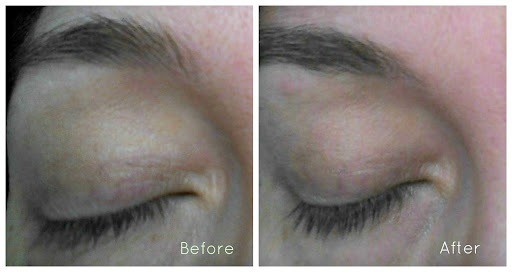 Olivia says, "My sister advised me to use neuLASH Lash Enhancing Serum to grow my shorter lashes. Thus, I wanted to use the product to know if it would work in reality or not. Therefore, I purchased the serum and used it regularly for six weeks. After using it for a specific time, I noticed a big difference in my lash length and thickness. My lashes are so long and thick now even if I pull my hair, my hair won't come off or break, which is used to do earlier. I like the fact that the serum worked, but the working of the serum, I feel, is not as fast as advertised."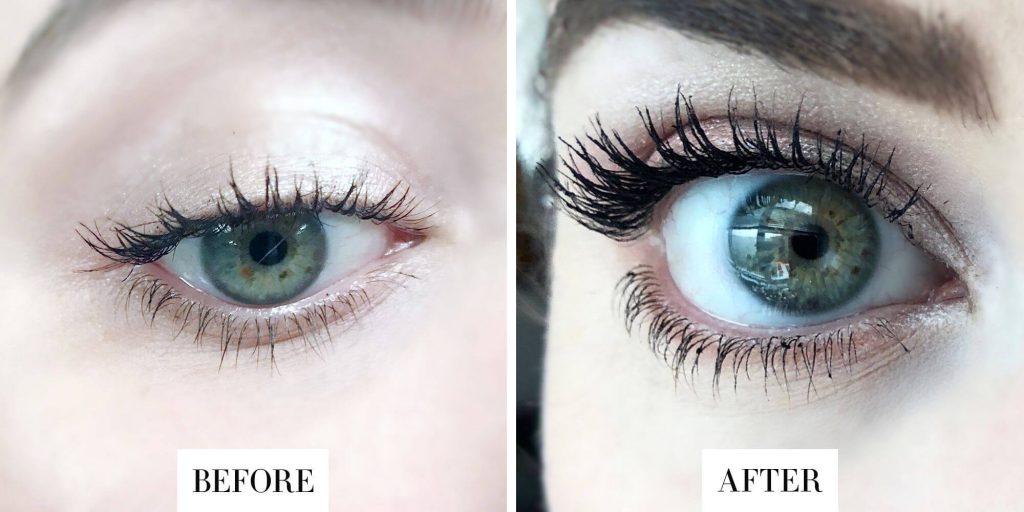 Charlotte says, "I feel neuLASH is extremely popular, especially in the area where I live. Most of my family members and neighbors use it. However, when I used the lash enhancing serum, it did not work well for me. I had some issues with it. The first one is that I used the serum for two weeks straight; I noticed a slight change in my iris color. My iris is dark brown, but I feel it changed to a lighter shade of brown. Also, every time I applied the serum on my lash line, it used to burn a lot. However, the burning sensation stopped with time, but I am quite disappointed with the iris discoloration."
FAQs | Neulash Reviews
Is neuLASH FDA approved?
No, neuLASH Lash Enhancing Serum is not FDA-approved.
How long does it take for neuLASH to work?
NeuLASH  Lash Enhancing Serum is advertised to provide guaranteed results within thirty days of use. However, according to some customer reviews, the serum has even provided faster results to some and slower results to some. It all depends on how dedicated you are to your use. If used with complete dedication, the lash enhancing serum will provide guaranteed results within the stipulated time.
What are the side effects of neuLASH?
There are no proven side effects of neuLASH Lash Enhancing Serum. However, according to a few customer reports, the serum can trigger side effects such as iris discoloration, lash line irritation, burning sensation, itching, skin redness, and eye irritation. Also, for people who are allergic to any of the ingredients used, it can irritate them.
Where can I purchase neuLASH?
You can purchase the neuLASH Lash Enhancing Serum from any e-commerce platform or neuLASH's official website. The company provides an easy return and refund policy too.
How to use neuLASH?
The process to use neuLASH Lash Enhancing Serum. Apply the serum on your lash line every night for three to four weeks for better results. Do not let the serum enter your eye. In such a scenario, immediately contact a doctor.
6 Min Read: Neulash VS Latisse | Finding The Best Among the Two?
Cessation | Neulash Reviews
Finally, it is now time to bid farewell as we have concluded our report based on true neuLash reviews. The neuLASH Lash Enhancing Serum is an award-winning serum that helps to get longer and fuller lashes. The serum has organic ingredients that strengthen the lashes by providing essential nutrients to the lash hair follicle. The serum moisturizes the lash line and improves the lash flexibility, adding shine, softness, suppleness, and elasticity to the lash hair. It reduces the lash hair breakage and lashes hair fall. Added to these, the serum takes only thirty days to deliver these benefits. The lash enhancing serum has many benefits, the reason why it is trendy.
Despite all these benefits and popularity, the lash-enhancing serum has certain limitations; first, it is costly. According to specific reports, neuLASH can lead to iris discoloration. Also, it has some eye-irritating side effects too. We recommend consulting a doctor before using the serum or checking the ingredient list to ensure that you are allergic to any used ingredients. Due to mixed reviews, we feel one can go for neuLASH if they wish to do so. We hope our review was clear and helpful. In case of any further queries, please feel free to contact us. We promise to answer all your questions super soon.