We all never hesitate to spend so many dollars on eyelash serums, as we know the place eyelashes hold in our lives. It won't be wrong to say that eyelash serums are one of the buzziest beauty products available in the market. When it comes to eye care, the market was predominantly led by mascara but recently has seen a different kind of change, making lash serum the top eye care product. With the increase in demand for lash serums, the number of brands selling them has also increased. We know how hard it is for you to find your ideal pick in the sea of multiple options. Like every time, this time too, we have your back. To find out the better amongst the two leading brands, we present this overview of Neulash VS Latisse.
Eyelash serums are generally available over the counter, i.e., they do not require any prescription; however, there are some exceptions. Effective eyelash serums can develop thicker and longer lashes. Our eyes and the skin around them are sensitive; therefore, choosing the right products becomes necessary. There are indeed a lot of praises for both the brands, but it is also true that there are certain drawbacks to both of them. To know which brand among Neulash and Latisse would be a wise choice, let us get started with the debate upon Neulash VS Latisse!
)oq(JGt7F6Q&MmTHvUUJHtqw
You Might Also Like: Dermelect Reviews | Cosmeceuticals To The Rescue? [2021]
Neulash VS Latisse | More Suitable One For The Lashes?
NeuLASH, a product of Skin Research Laboratories, founded in 1992, is an innovative and scientific approach to beauty. This popular eyelash serum has a blend of many lash fortifying ingredients that makes the lashes look thicker and fuller. The ingredients present in the lash enhancing serum are gentle, and people who wear contact lenses can use them without worry about anything. neuLASH is an ophthalmologist, dermatologist, and clinically tested product manufacturer. The Active Eyelash Technology gives a dramatic look to the lashes and helps in improving the condition of the lashes. Consistent use of neuLASH can help condition the lashes, nourish the follicle, and promote better and quicker growth of the lashes. The brand prides itself on its ability to provide visible results of 30 days.
Alternatively, Latisse is a product of Allergen and hit the beauty market in 2001. Initially, Latisse was created to be an eye drop to treat intraocular pressure. It is specifically formulated to make the eyelash thicker, stronger, and appear fuller. Latisse can also revive weak and damaged lashes by providing essential nutrients to them. Latisse is clinically tested to be safe for everyone. Latisse eyelash growth gel is the only FDA-approved eyelash product. The powerful formulation of Latisse provides results between four to sixteen weeks. It stops lash hair fall and provides strength and nourishment to the lashes. However, one thing to mark about Latisse is that it is not readily available everywhere; it requires a prescription to purchase it.
Determining the Better Formulation
neuLASH
Neulash is the only lash enhancing serum formulated with Active Eyelash Technology, a proprietary blend of several vitamins and minerals to boost lash hair growth.
Sodium Hyaluronate: Sodium Hyaluronate, commonly known as artificial tears, lubricates the lash line and keeps it moist. Sodium Hyaluronate also increases elasticity and adds shine to the lash hair.
Polypeptide: The presence of Polypeptides, a combination of amino acids in neuLASH, is responsible for the growth of connective tissue. It minimizes the breakage and shedding of lash hair. Polypeptides act as glue and hold all the lashes together in a firm grip. Ir significantly improves the look of the lashes and makes the lashes look fuller, voluminous, and longer.
Pumpkin Seed Extract: The use of Pumpkin Seed Extract in NeuLASH helps in promoting hair growth. The Pumpkin Seed Extract also contains cucurbitin, a unique amino acid responsible for lash hair growth. Pumpkin Seed Extract is also enriched in Vitamin B, fatty acids, phytosterols, and minerals such as zinc and iron. It helps in decreasing the inflammation in the lash line and makes the lash healthier and thicker.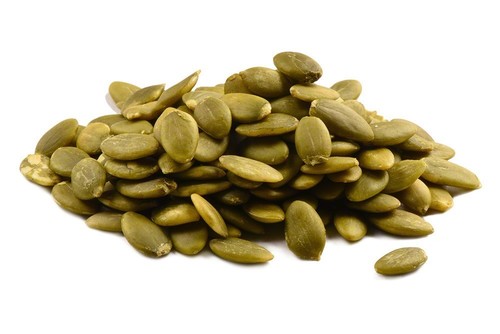 Biotin: Biotin is a common ingredient found in almost all lash-enhancing serums. Biotin helps to moisturize, calm and soothe the dry and brittle lashes. Not only does Biotin heals the damaged lashes, but it also protects the lashes from further damages.
Latisse
Benzalkonium Chloride: Benzalkonium Chloride is an ammonium compound used as a preservative in many medical formulations. Along with increasing the shelf life of the lash enhancing serum, Latisse also nourishes the hair follicle and protects it from radical damage. 
Sodium Chloride: Sodium Chloride, also known as common salt, is found in every kitchen. The saline solution of the salt is pH balanced and is quite beneficial for the human body. It promotes the growth of lash hair and decreases swelling near the eye.
Bimatoprost: Bimatoprost is a medical-grade serum used to treat glaucoma and other diseases related to the eye. Bimatoprost controls glaucoma level. Bimatoprost also treats damaged and dry lash hair. It works towards aiding the faster growth rate of the lash hair. Bimatoprost makes the lashes appear longer, darker, and thicker.
Other ingredients used in Latisse that also contribute to increasing the health and condition of the lash hair are Sodium Hydroxide, Citric Acid, Sodium Phosphate, and Dibasic.
Comparing The Features
Perks Of neuLASH
Organic ingredients that improve the overall appearance of the lashes

Conditions and nourishes the lashes

Adds shine to the lashes

Can be used by people who wear contact lenses

Clinically tested

Revives the weak lashes

Cruelty-free

Shows result within a month of use

Can be easily purchased online

Great help for people with sparse lash
Drawbacks Of neuLASH
People allergic to any of the ingredients can develop potential side effects

According to some customers, it can lead to discoloration of the eye
Perks Of Latisse
The only FDA-approved lash enhancing serum available in the market

Makes the lash look longer, thicker, fuller, and darker

Makes the lash hair soft and nourished

According to reviews, much more effective than any other eyelash enhancing serum

Reduces the brittleness of the lash hair
Drawbacks Of Latisse
Expensive

Can only be purchased through prescription

Due to the use of Bimatoprost, it can lead to some drawbacks like irritation in the lash line, pigmentation, etc

Not recommended for pregnant women and lactating mothers
Neulash and Latisse Before And After | Customer Reviews
About Neulash, Sara says, "I have used neuLASH for more than two months, and after that, I noticed visible results. I had almost no lashes, and my lashes were fragile. My lashes used to fall off even if I held them tightly. But this is an incredible Serum. It has provided a visible strength to my lash hairs, and new hair has started to grow."
About Latisse, Lizzie says, "My lash hair is dry and brittle. I have always been fascinated and admired long and fuller lashes. And all thanks to Latisse that, my lashes now look relatively fuller and darker. I have been consistently using the serum every day for about three months now. I feel this is quite a long time, but still, I am okay with it."
FAQs | Neulash VS Latisse
How can I purchase Neulash and Latisse?
Purchasing neuLASH is very easy as it is readily available on many online e-commerce websites such as Amazon and the brand's official website. However, purchasing Latisse is a task as it requires a prescription and is not readily available over-the-counter.
Does Latisse have any side effects?
Latisse's side effects are a general thing because of the inclusion of Bimatoprost. It can make the skin around the eye darker, dry, discolored, and may cause a stinging sensation for some people.
How should I apply Neulash?
neuLASH can be used by everyone. Apply the serum on the base of your upper lash. Apply the serum once a day for a month to see visible results. Be careful not to let the serum enter your eye. In such a circumstance, immediately rinse off your eye and consult a doctor.
See Also: Latisse VS Revitalash | Decoding The Best For You?
Cessation | Neulash VS Latisse
We feel now it is time to put an end to the battle of Neulash VS Latisse. Both the products are lash-enhancing serums, having perks and drawbacks of their own. neuLASH is readily available everywhere and has a blend of organic ingredients. The ingredients help in making the lash hair strong and less likely to break and fall. The formulation of neuLASH is paraben-free, clinically tested, dermatologist-tested, and ophthalmologist tested. Also, neuLASH is readily available than Latisse. Doesn't this make it a steal deal?
But, let's not forget that Latisse is the only FDA-approved lash enhancing serum. Latisse is a medical-grade serum, and it requires a prescription to be purchased. The effects of Latisse are for a long time, and it significantly improves the condition of the lashes, but it needs a bit more time. We hope to have cleared all the fog relating to Neulash and Latisse, and you have made your decision. Still, if you have any further doubts, please feel free to ask us in the comment section.