Being a mom is a stressful but full-time job.
For new moms, it gets very challenging to handle your baby, yourself, the work, and your family.
Being a working mom adds multiple responsibilities to your busy life.
Some are even forced to put their work on hold for months or years for their baby.
Feeding our young ones within certain intervals is necessary.
So how do we manage work and babies together?
Breast pumps were created to help you manage your work without leaving your baby hungry.
Today we have an unbiased report on the best Lansinoh Smartpump 2.0 Reviews, one of the breast pumps that might be your best choice.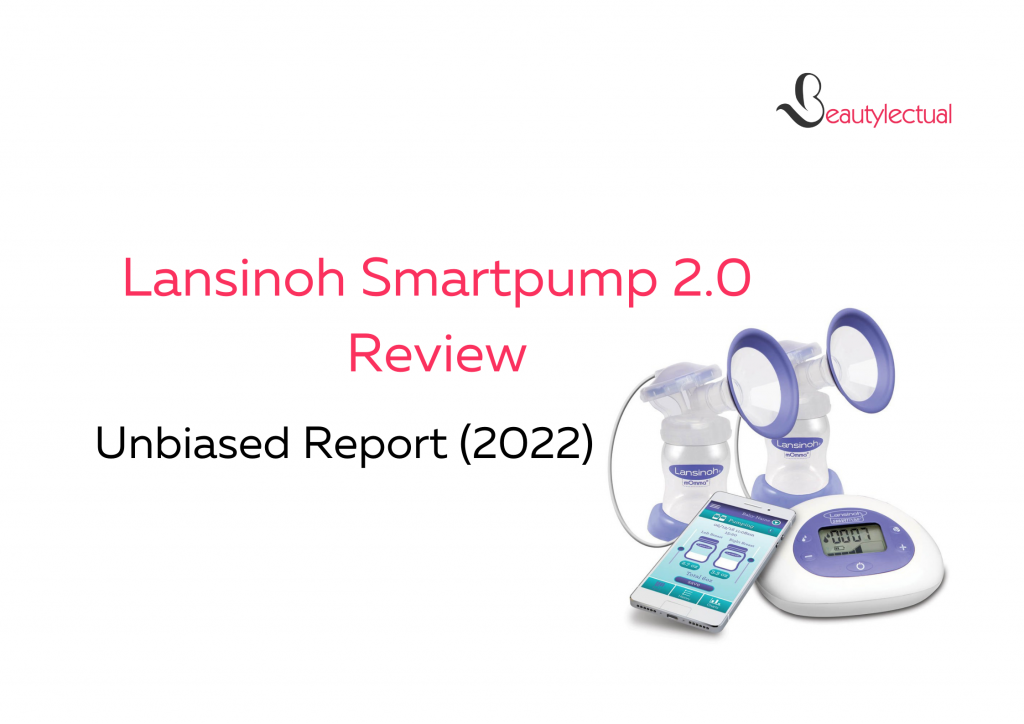 Breastfeeding is awkward for some in public; those weird stares make you feel like committing a crime.
You cannot let the baby be hungry too.
Using breast pumps makes things way easier for you.
They will collect your breast milk, and you can immediately feed it to your baby.
They come with a particular type of container, which allows the milk to be stored for longer hours, keeping it safe, fresh, and clean.
But is Lansinoh Smartpump 2.0 the best in business? Let us find that out!
You Might Also Like: Glymed Plus Reviews | Only Skincare Brand You Need?
Lansinoh Smartpump 2.0 Reviews |
The Best In Business?
Lansinoh is a brand that has worked to create comfort and supportive products for moms for the last 35 years.
It promises to take care of every need of breastfeeding mothers by easing their daily challenging tasks.
The founder of the company has gone through the phase of being "a mom with challenges" in her breastfeeding days.
She inspired her workers and colleagues to ease the pain of several other moms through their products.
Now, they sell not only domestically but also internationally in more than 60 nations.
They claim to have the best research and expert advice while making their products. Lansinoh is not limited to breast pumps; they have various other products, from nipple creams to Postpartum Pain Relief Spray.
They take care of you the way you take care of your baby.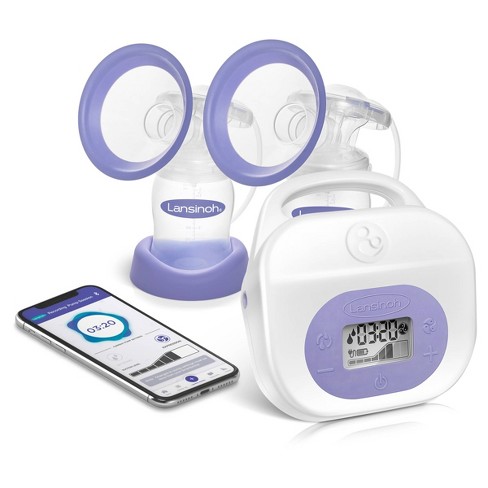 Lansinoh observed that other breast pumps are a bit noisy and get awkward to wear in public.
They created a quieter pump to cancel that out, which claims to make no noise and is comfortable for moms to start their pumping journey.
It has a customizable setting and adjustable suction strength to fit your comfort zone.
They also have their Baby 2.0 app to connect to your device through Bluetooth, and you can automatically track and control your pumping sessions.
It is lightweight and portable, easy for you to carry.
The device has in-built memory to remember your control settings, so the next time you want to pump, it will just be one button away.
It offers you to choose from three pumping ways to match your baby's natural feeding rhythm, two-mode technology for let down and expression modes to maximize breast milk expression, and eight different hospital strength suction levels for power and comfort.
What does the Lansinoh box offer?
Two 25 mm comfort fit flanges

Two 30.5 mm comfort fit flanges

Diaphragms and diaphragm caps 

Two flange bodies 

Two white valves with one extra pair

Two breast milk storage bags, so the milk stays fresh and clean for your babies

Two bottle holders

Two breastmilk storage bottle lids, one slow flow nipple, cap, and collar

One tubing and connector set

One stylish tote bag

One breast milk cooler

One ice pack

One Ac power adapter 

One pump manual
Sale
Perks of using Lansinoh Smartpump 2.0 Reviews
Customizable and quiet

Lightweight and portable

Comes with three pumping techniques

Controllable breast milk expression

Different suction levels

Comes with milk storage bags 

You can track and control the pumping sessions

Built-in memory to remember your suction patterns
Cons of using Lansinoh Smartpump 2.0 Reviews
Costly

Not as comfortable as promised

Consumes a lot of battery power
Customer feedback | Lansinoh Smartphone 2.0 Reviews
Rhea commented, "This pump is amazing. It is tranquil, and my little one can sleep peacefully while I use it. I liked the storage bags. They kept the milk fresh for my baby when I was out. One thing that disappointed me was that we needed to recharge the batteries more often, maybe because the pump took a lot of power to pump. But the device extracted milk quickly. Within 5-6 minutes, I got enough milk for my child."
Julia added, "I was a bit scared before using the pump because I didn't want any sort of scars or pain. But Lansinoh smartpump 2.0 worked fine. No pain, it's just easy working, and suction is smooth. It is light, and I can carry it from the kitchen to work. It's easy to control too. I liked it after using it for a while now."
Penelope pinned, "I'm a new working mom, and it's really tiring when it comes to breastfeeding Henry and working simultaneously. This pump has made it more accessible, and now I have started to adapt to this new normal life. It was a bit painful at first but got better later. It is pricey, but I think it was worth the money spent. It came with many tools and bags that made my pumping journey comfortable and easy."
See Also: Dime Eyelash Serum Reviews | 100% Efficient?
FAQs | Lansinoh Smartpump 2.0 Reviews
Where can I buy the Lansinoh Smartpump 2.0?
It is readily available on various e-commerce sites, and you can also check them in your nearest baby care stores. They are also available on Amazon
Can I store the breast milk in Lansinoh Smartpump 2.0?
Lansinoh provides you with many comfortable accessories, including breast milk storage bags. Once you pump the milk, you can store it in your device and put it in the refrigerator for later use.
Does the pump make vibration sounds?
Lansinoh manufactured Lansinoh Smartpump 2.0 so that it does not make many vibrations and is claimed to be the quietest breast pump.
Closure | Lansinoh Smartpump 2.0 Reviews
It's time to wrap Lansinoh Smartpump 2.0 Reviews.
According to the best sources and customer reviews, the pump is loved by mothers.
New moms are especially scared and stressed before starting their pumping journey. Lansinoh promised a comfortable and convenient pumping process for all of them.
Working mothers have found the product convenient while working and pumping for their babies simultaneously.
They have also provided their consumers with storage bags and bottles to store the milk fresh and clean. Someone other than the baby's mom can also feed the baby, making it easy and relaxing for moms.
It's not always rainbows and unicorns. Some consumers also claimed the product to be painful over the breasts. They also called it expensive and complained that they could buy the same product in other brands at affordable prices.
However, they all have said that it is worth a try. Thus, we suggest you give this product a go.
Ending with today's Review, we hope we have covered every minor and major detail about the Lansinoh Smartpump 2.0. If you think we missed something, let us know below our comment section. Our team will get back to you as soon as possible.